Face it, there's nothing like showing up at a high school event and leaving everyone staring with envy at your awesome hair and this year you want to make just that impression when you show up at prom. The way you're going to do that is to go with what's becoming the trend of hairstyles: the medium length hair do.
This year you should break out and try something new. The great thing about wearing your hair to just around shoulder length is that you have so many options.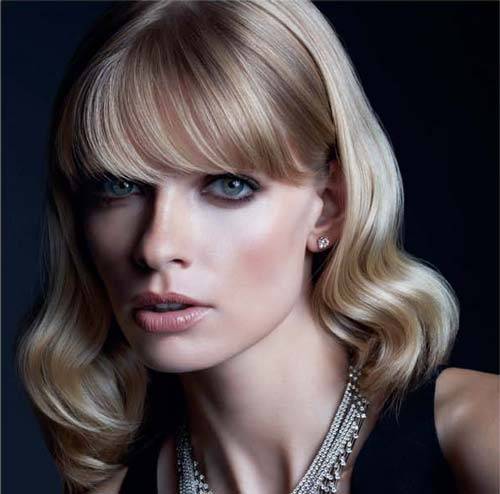 For one thing, prom hairstyles for medium length hair leave you feeling light without so much hair to deal with, but you still have enough to play with and experiment with a wide variety of styles.
Which Haircut Is Best for Medium Hair?
One of the most popular medium length prom hairstyles is the loose bun. With this style you pin the back of the hair up into a simulated bun as if you had longer hair tied in the back.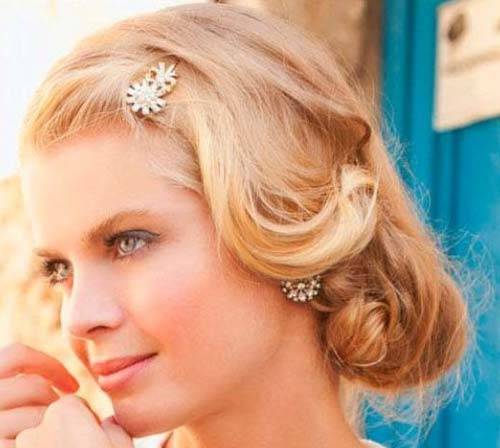 You have two options with the sides. If you like cute wavy hairstyles, leave a few locks on each side of the face and pin the rest back behind the ears. If you prefer a more traditional look, pin those extra locks back separately from your bun, leaving them hanging a little loose almost as if they were ribbons tied in your hair. Leave the bangs over your forehead to complete the look.
Another favorite of medium prom hairstyles is the half face. You basically part your hair on one side and let your locks drape over the other side of your face, covering your eye and cheek.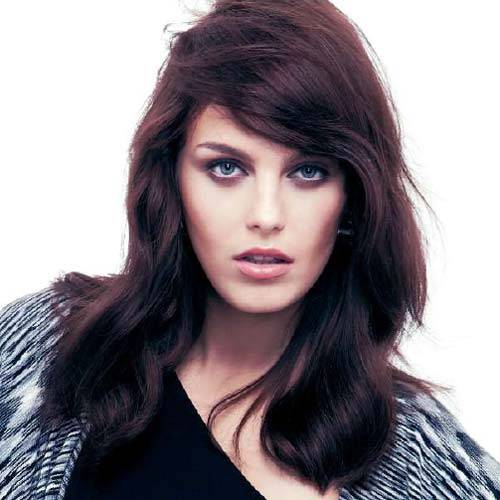 This works great with almost shoulder length hair, but you can still pull it off if you're a bit shorter, especially if you have bangs and the sides are a bit longer.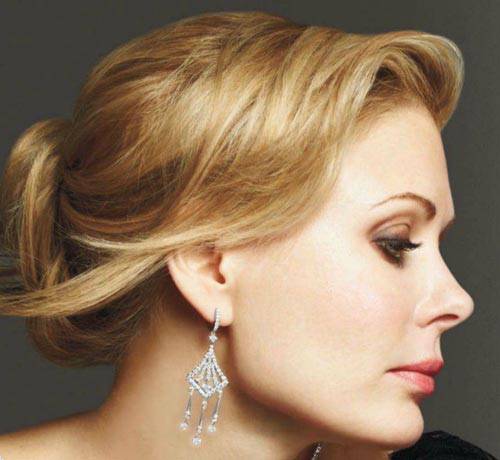 It helps to pin the side of your hair that is closer to the part behind the ear. A curling iron can round off the edges to give you a sexy sophisticated style.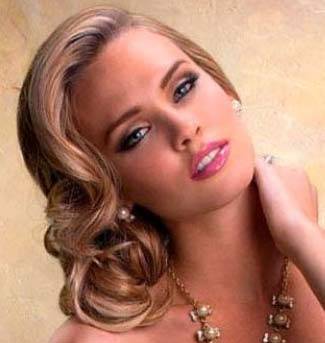 Girls with medium length hair have a lot of options when it comes to choosing the latest hairstyles for prom. Basically the sky is the limit, but you want to make sure you are choosing a style that complements your face and the outfit you are going to wear. And it never hurts to get your girlfriends together to share advice and feedback.