Celebrity hairstyles have always been at the forefront of hairstyling and fashion. Famous people from all over the world can be seen wearing unique versions of different types of hairstyles. Hair trends are not static, but rather a continual change. These celebrity hairstyle trends commonly tend to reflect what we wear, what we drive and like to do for fun.
Celebrity hair trends: with so much attention paid to their looks, it's easy to get caught up in the beauty and glamour of their everyday lives. But there's another angle to celebrity hairstyles: their haircuts and styles are an expression of self, not unlike our own. Here we're going to have a look at a range of celebrity hairstyles we're loving this season, as well as how you can re-create them for yourself with your own hair.
Use These Celebrity Hairstyles As Inspiration for Your Own Look
If you are like me, the best part about following the wild lives of the rich and famous is keeping up with the latest styles among the jet set. And the one thing that really sets many celebrities apart is the hairstyles they choose to stand out from their fellow celebrities.
But they also help us to know where the latest hair trends are going, especially for those of us who do not live in fashion centers like New York, Milan or Paris. Here are a few celebrity hairstyles that we will be seeing on everyday people in 2022.
Gisele Bundchen's High Ponytail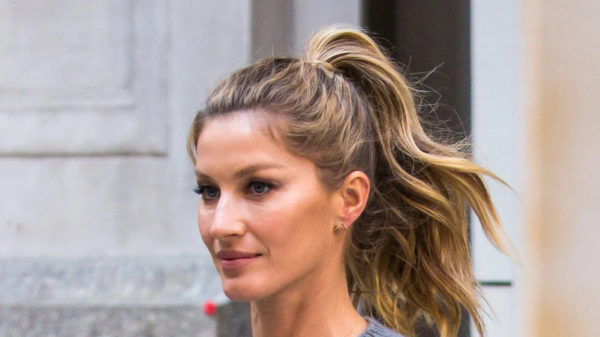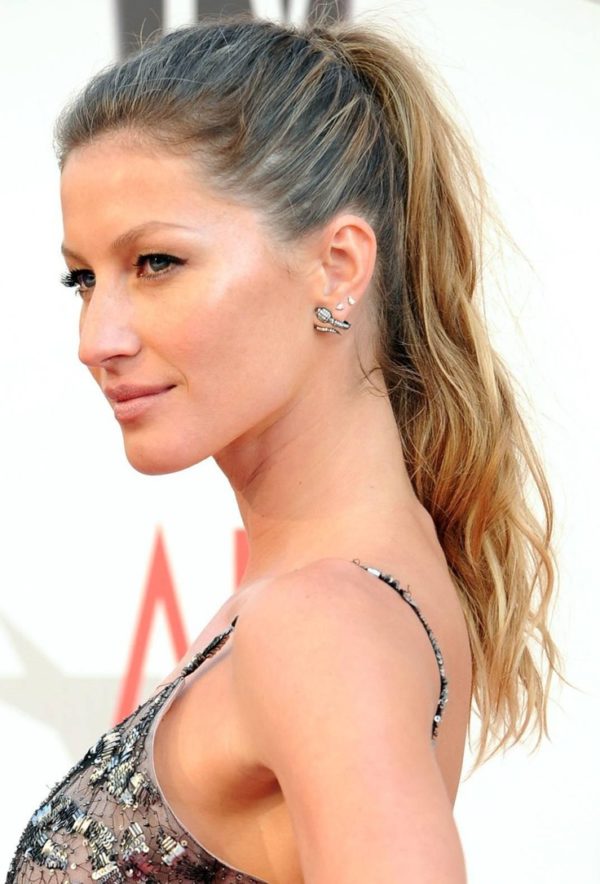 Gisele's hair looks so good, doesn't it? I mean, the first time I saw her with a high ponytail, I immediately said to myself, "I have to learn how to do that." I'd rather spend more time on my hair than go through all that trouble of pinning my hair for an updo. The plus about this tutorial is that it's not as difficult as you think. All you really need is a blow dryer.
If you're looking for a high ponytail inspiration, Gisele Bundchen's Vanity Fair Oscar Party hairstyle is definitely one to try. The model sported an interesting asymmetric look with a side high ponytail and beachy waves. Her hair was very thick and glossy, and the color was a lighter blonde.
Leighton Meester's Half-Up Hairstyle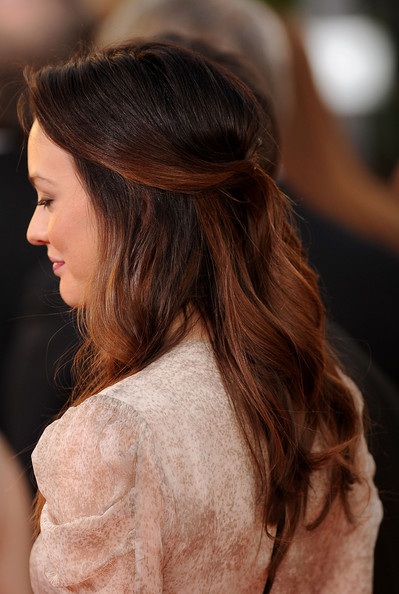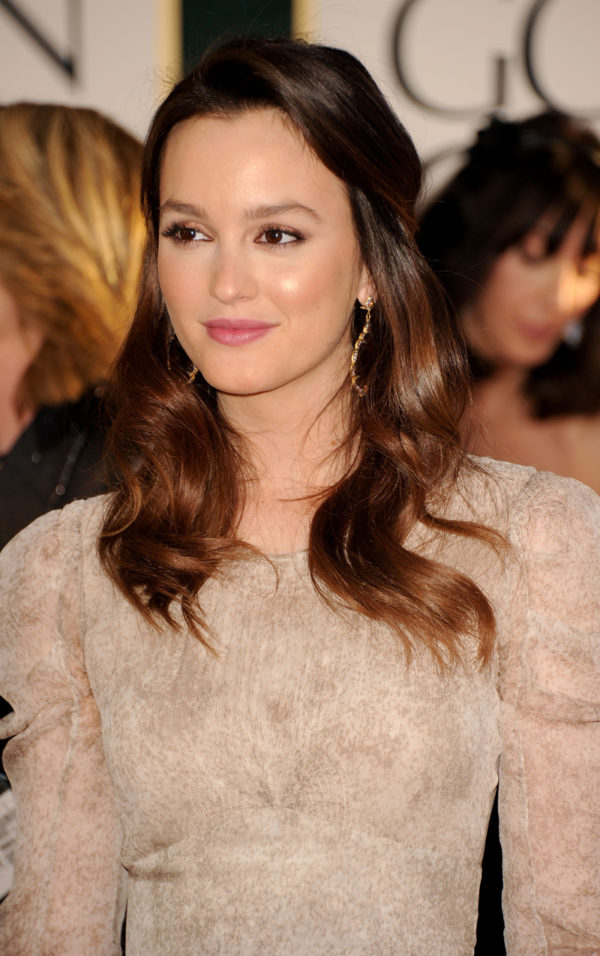 Leighton Meester's half-up hairstyle is one of my favorite hairstyles and it also happens to be one of the hairstyles she wears a lot.
As you probably know, there are red carpet hairstyles as well as normal casual hairstyles. Sometimes the same celebrity wears two entirely different hairstyles depending on which event she is attending. The Leighton Meester's half-up hairstyle is a great example of a casual look.
Leighton Meester's half-up hairstyle was an eye-catchingly adorable look for her outfit at the People's Choice Awards. Do you have long hair? Hair appointments can be expensive, but if you're willing to make your own updo there is always a way to get that "salon" look at home. Here are some of my favorite fairly easy bridal hairstyles.
Ashley Tisdale's Sleek and Chic Knot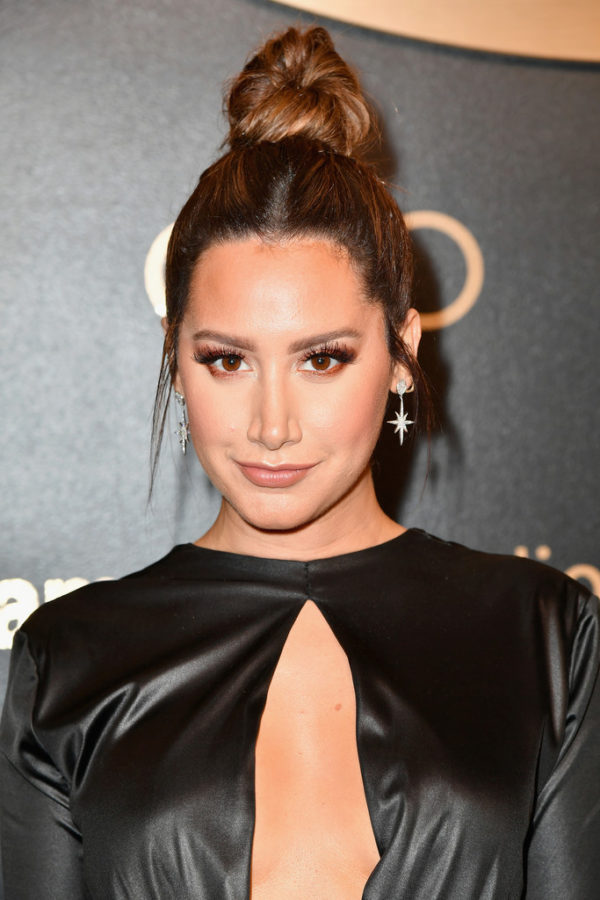 If you are a regular follower of Ashley Tisdale, or happen to be stalking their Instagram account or reading up on the latest celebrity gossip on the daily, you might have noticed a recent hair transformation. A real treat for all her fans and followers, Ashley has released sleek and chic knot.
Love the knot look Ashley is wearing in the photo above?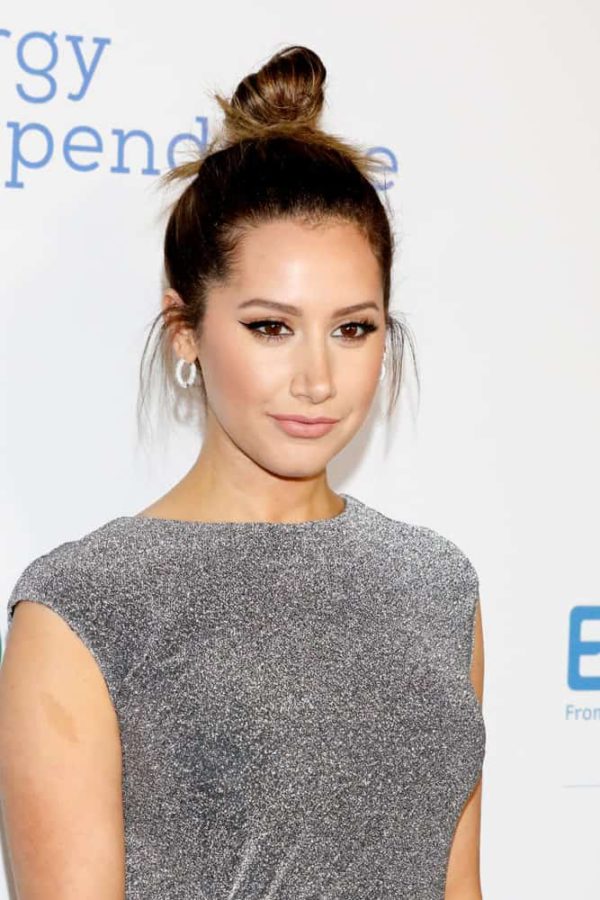 High bun is one of the most fashionable hairstyles in recent years. It can be worn both day and evening, and with almost any outfit. The problem is, there are so many different options to choose from. This can leave you searching for hours trying to figure out which one is right for you. There are buns, twists, knots, braids you name it!
Amanda Seyfried's Hairstyle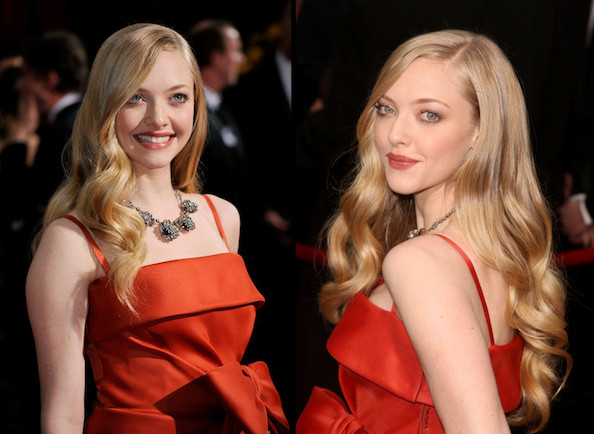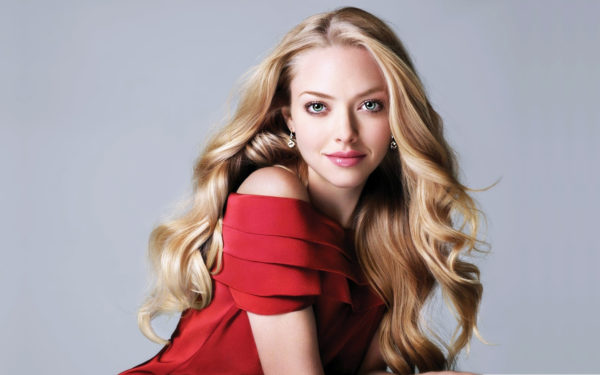 "I love the texture of Amanda's hair," says hairstylist Mark Townsend, who created her pinup girl look at the premiere of While We're Young. "It's so fun to work with." His secret? He started blow drying with a volume-enhancing foam and then twisted big sections around a curling iron. Once he let the curls cool, he pulled them apart for this soft, elegant finish.
Celebrity Hairstyles of 2013
Rihanna Hairstyle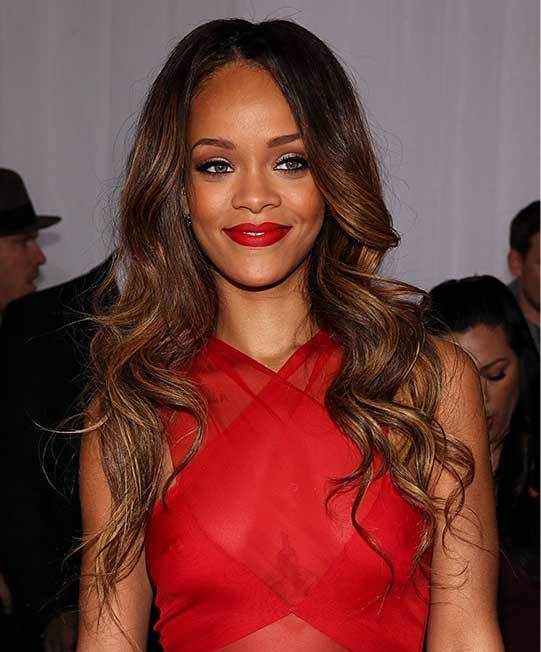 This year Rihanna is sporting a trendy short hairstyle with prominent bangs and short, over the ear sides. The standout feature of this do is the daring jagged bangs that cover her forehead. The sides and back are trimmed tight and close to the head. Think of this hairstyle as Mia Farrow's Rosemary Baby cut with attitude.
Kim Kardashian Hairstyle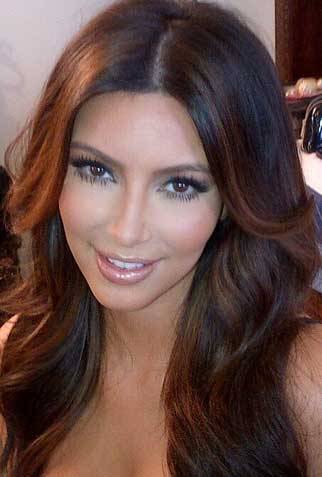 True to the style of the Kardashians, Kim is going with a blend of sophistication and flirty daring with her long over the shoulder style this year. This is one celebrity who is not afraid to grow her hair, and it pays off with her long sexy locks that showcase her silky black Kardashian mane.
Meg Ryan Hairstyle 2013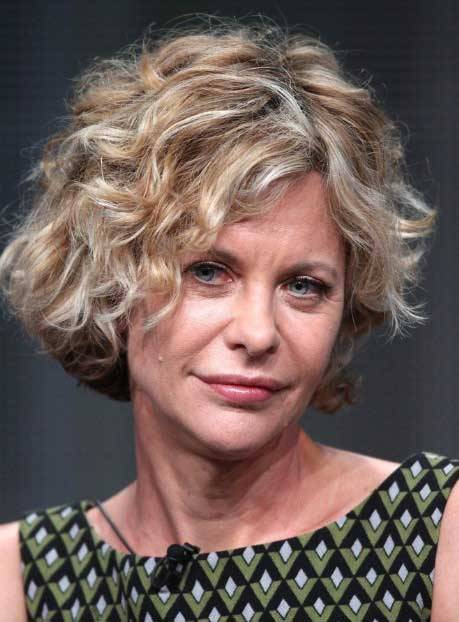 This Hollywood veteran's 2013 celebrity hairstyle ventures out of this actress's usual comfort zone to go wild with a frizzy midlength haircut. Not quite down to the shoulders, this daring do is frizzed out to remind us of the rocker hairstyles of the late 1980s when Ryan first hitched onto her rising star.
Christina Aguilera Hairstyle 2013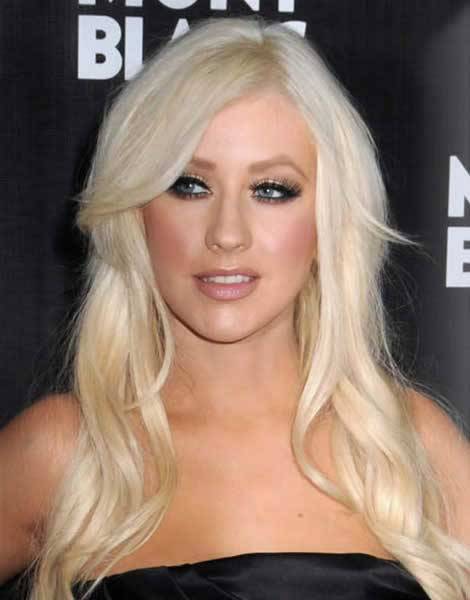 The former Disney queen is taking a trip back in time herself, but this time she's going all the way back to Ancient Egypt. Aguilera is rocking a Cleopatra style hairdo for 2013, although the Egyptian queen was never so blonde. This midlength hairdo falls straight down at the sides and then curls up a bit before hitting the shoulders. Full bangs almost covering the eyebrows completes the mysterious exotic look of this celebrity hairstyle.
And these are just a few of the great celebrity hairstyles we'll be seeing this year as the Hollywood stars point the way to the celebrity hairstyles we'll be seeing and wearing.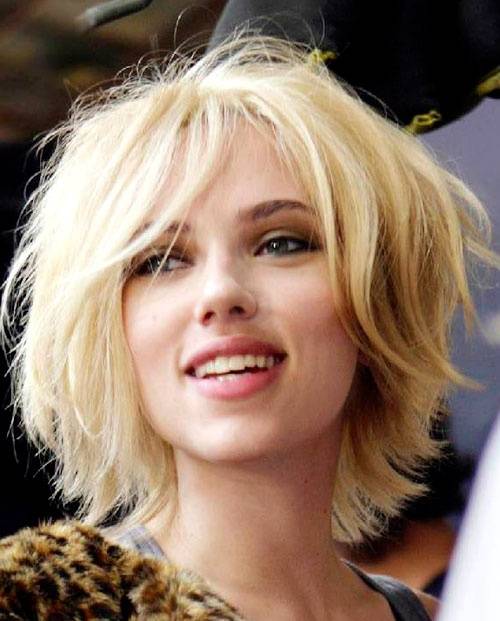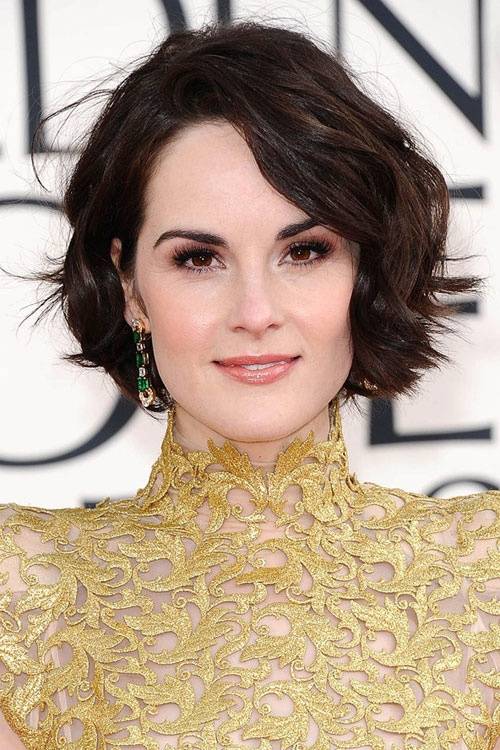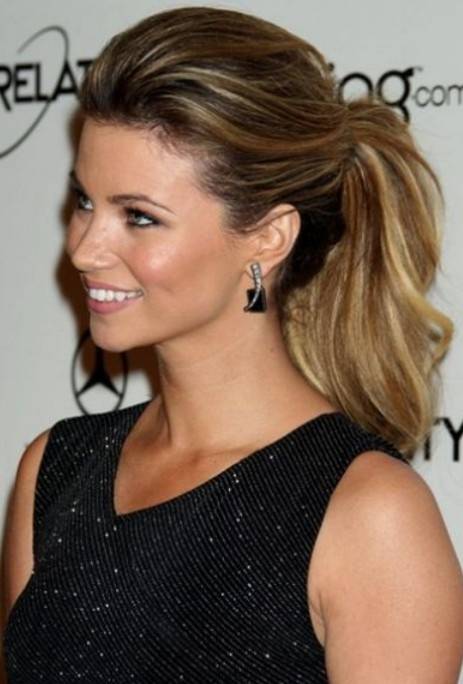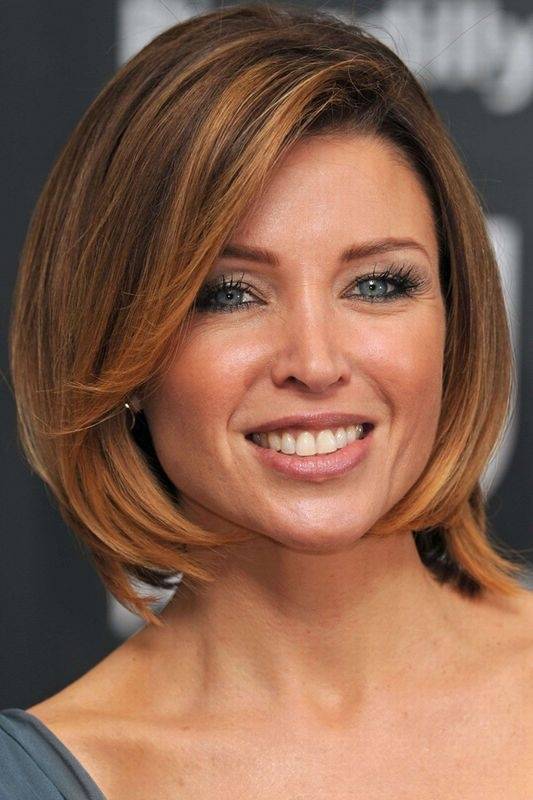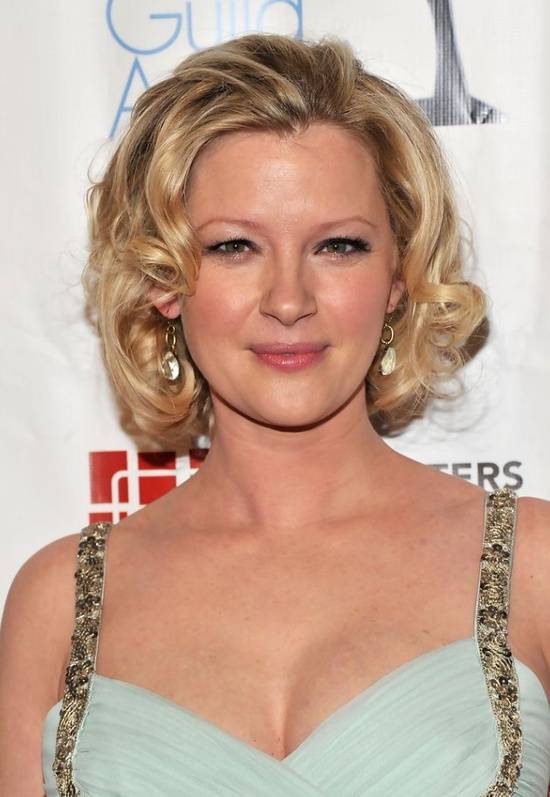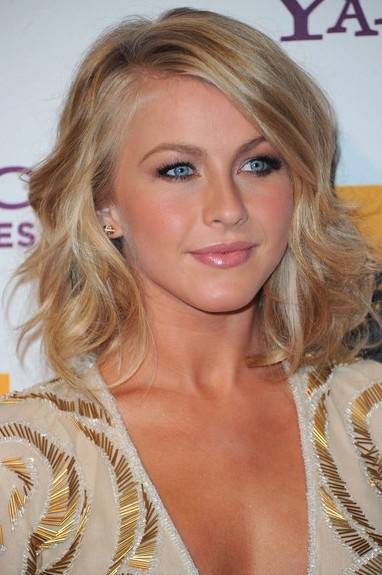 Celebrity Hairstyles of 2012
2012 has a new celebrity hairstyles of 2012. A list celebrities constantly rely on team of top hairstylists, which makes every day seem like a good hair day. From intricate updos to polished curls. getting every angle of a red carpet look down , It looks as it should from the front, side and back may be easier than you think. if you arm yourself with the right products. Tips and in some cases. the help of another set of hands.
If your hair requires more volume than what a shampoo can provide, spray dry shampoo at the roots after blow drying. sultry heidi braids: Braids hair are definitely making a comeback and they can be worn in a way that makes them completely suitable for night.
How you can do it: Make a low braid, for a simpler look that's not nearly as intricate, braid the hair either at the nape of the neck or starting on one side and work your way across.
Wrap it around, take the braid and loosely wrap it into a bun, pinning it into place with some bobby pins. for less of a structured look pull the hair loose and let some pieces fall. Smooth the front, spray your hair with a light hold hairspray to keep the style in place.
Salma Hayek's hairstylist created modern look , agood cut with long layers is a great change for anyone with all one length hair who wants a new style.
Modern Farrah flip, long hair layers that flip up and out are just as in demand today as they were in their heyday.
Elegant and side swept, not all ultra glam styles have to be perfectly coiffed and predictable looking. in fact, celebrity stylist Rod Ortega, who created this look, says that a deconstructed style is sophisticated for a big night out. Celebrity Hairstyles 2012 pictures. celebrity short hairstyles 2012.