It's the one question everyone was asking, we know the designer of Kate Middleton's wedding dress.
The gown is a design by Sarah Burton for Alexander McQueen's fashion house.
"Miss Middleton wished for her dress to combine tradition and modernity with the artistic vision that characterises Alexander McQueen's work," officials said in a statement."Miss Middleton worked closely with Sarah Burton in formulating the design of her dress."
In the grand tradition of using British designers for royal wedding gowns.
a trend that began with Queen Victoria,Kate opted for British brand Alexander McQueen for her big day.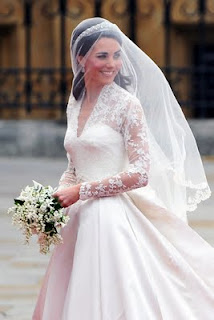 The Design Of Elegant Kate Middleton Royal Princess Wedding Dress: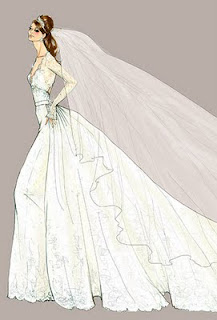 The lace appliqué for the bodice and skirt was hand-made by the Royal School of Needlework, based at Hampton Court Palace.
Individual flowers have been hand-cut from lace and hand-engineered onto ivory silk tulle to create a unique and organic design, which incorporates the rose, thistle, daffodil and shamrock.
Start of sidebar. Skip to end of sidebar.
End of sidebar. Return to start of sidebar.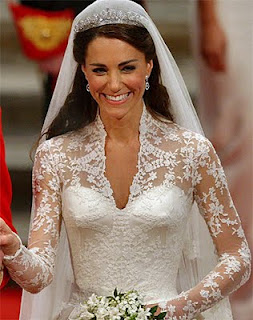 Hand-cut English lace and French Chantilly lace has been used throughout the bodice and skirt.
The dress is made with ivory and white satin gazar with the train measuring two metres 70 centimetres. The ivory satin bodice, which is narrowed at the waist and padded at the hips, draws on the Victorian tradition of corsetry and is a hallmark of Alexander McQueen's designs.
The back is finished with 58 gazar and organza covered buttons fastened by Rouleau loops.
The underskirt is made of silk tulle trimmed with Cluny lace.It is really elegant century dress and her look very simple so pretty.