Photo cubes are an innovative way to display your family photos on a shelf or fireplace mantel. Made from simple wooden cubes, these blocks are easy and fun to make. After you make a set for yourself, you will want to make several to give as gifts.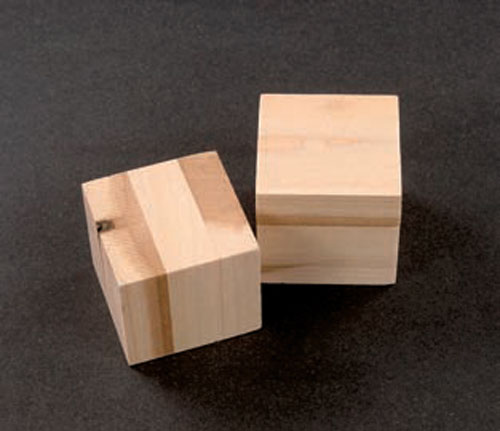 Purchase or cut 2 to 3″ wooden cubes.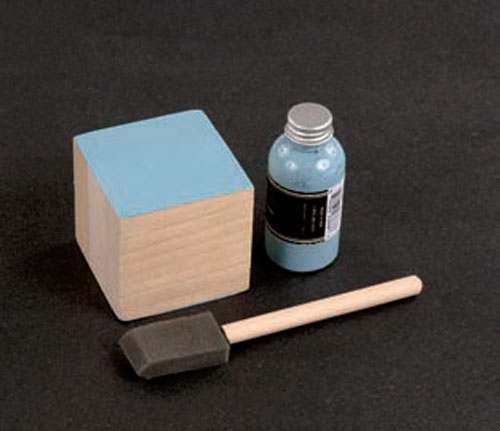 Paint the cubes with acrylic paint and let them dry completely. Watered-down paint allows the grain of the wood to show.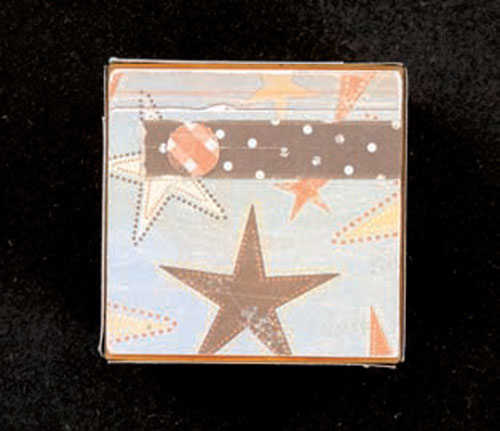 Add pieces of patterned paper to several sides of the cubes.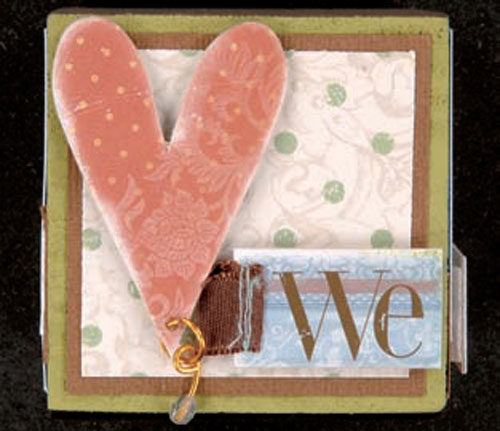 Add photos and embellishments to complete the cubes.
This set of completed cubes is pulled together by using coordinating colors of paint and a set of patterned papers and embellishments.
The sides display treasured family photos.