Latest winter fashion trends for women For Fall/ Winter 2012 fashion designers have offered us a variety of trends. Some are new and crazy and others are those we have already got accustomed to. Here is the list. Here are my top 5 fashion looks favorites for this Winter for women. If you'd like to keep up to date with all of the latest fashion trends and inspiration on how to wear them, newest fashion trends for 2012 winter fashion. For colder seasons designers normally prefer using neutral or reserved colors like black, brown, navy, cream, dark violet, etc. However, Winter 2012 fashion trends, fashion fall 2012 collections abound in brighter hues like crimson, neon orange, purple, sky blue and others. Besides, these eye-popping tones can come in daring combinations. These winter fashion looks for women, we show you shoe trend too. latest clothing trends for women.
Lets start with Cool cosy and so right now. goodbye heels,farewell skinny jeans, see ya later spanx. We'll be spending this season cosying up in the latest stroke able fabrics and easy shapes at every opportunity. new fashion for women.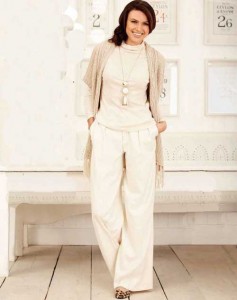 Chic yet easy to wear
. Dressing down doesn't have to mean slobbing out. this is the perfect outfit for flinging on when we have unexpected guests, easy, stylish and not dressy, just need to keep away from ketchup, black coffee.. and the kids' sticky fingers. polo neck, blanket cardi, both
F&f at Tesco
. pendant, Wallis trousers, Zara. Leopard print pumps, Chockers. Soft warm and hot on style fashion trend. Cashmere lounge pants disappeared the second we tried a pair on. They are super soft, mega comfy and fabulously stylish. besides, we think we deserve them after all that fabric Christmas preparation. Cashmere trousers, Marks and Spencer. faux fur gilet, Matalan. white shirt,Pendant, Wooly socks. new look.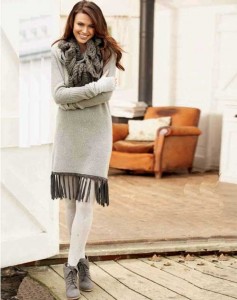 Trendy Knits with a girly touch. 
good bit of knitwear, and this fringe trimmed sweater dress is top of lust list. perfect over chunky tights or leggings and so cosy we know we won't want to take it off. Jumper dress with tassel detail, crochet scarf,accessorize. Cashmere wrist warmers,
Marks and spencer (M&S) 
. beaded tights. suede wedge boots, Matalan.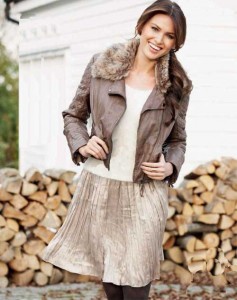 The luxe look. 
jacket it looks like a designer buy, throw it on over everything from a pretty skirt to your favorite jeans for the perfect everyday cover-up. leather look biker jacket with fur trim. Angora cream jumper,TK maxx. satin crinkle skirt,Opaque tights.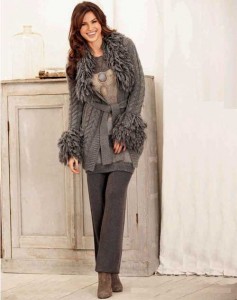 Snug layers for chilly days. 
All the comfort factor of wearing a dressing gown, but a whole lot more stylish. this wrap knit totally floats our boat. we love it over these knitted trousers, but if we absolutely had to get dressed up it would look fab with skinny tailored trousers and heels. grey loopy cardigan,
Sisley
. Stripe jumper, Benetton. pendant, knitted jogging bottoms. benetton.boots,
Jones boot maker
.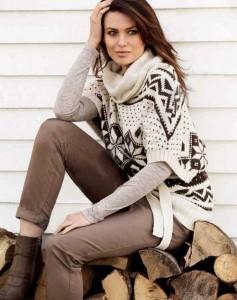 Jazz it up for a fab look. 
the last time we wore a sweater trend like this wham! were topping the charts and we accessorized it with a perm and leg warmers. the good news is that this year 2012 take on the look is much less OTT. pick a neutral color and layer it up over a skinny fit t and jeans perfect. fairisle jumper, glamouros at simply Be. Marbled cowl neck top, Benetton. Chinos, buckle detail boots.
Matalan
. This is latest fashion trends for women.