Have you ever thought of using white color in your kitchen? Do you know how white kitchen design ideas can brighten up your kitchen? White is a color that we apply to our walls and furniture with utmost care yet look beyond when it comes down to our cabinets, flooring, or backsplash.
I love the idea of white kitchens. Clean, crisp and spacious are just some of the words that come to mind. White kitchens can bring warmth and brightness to any home.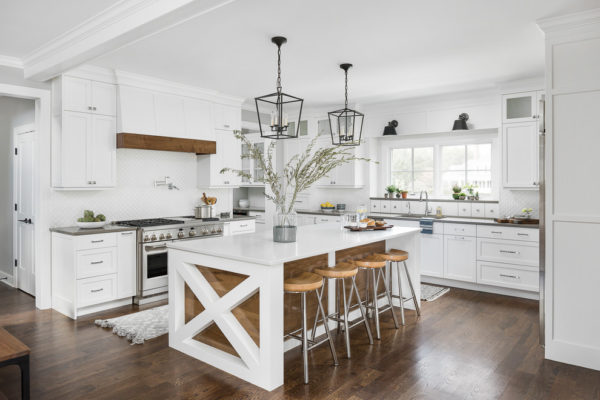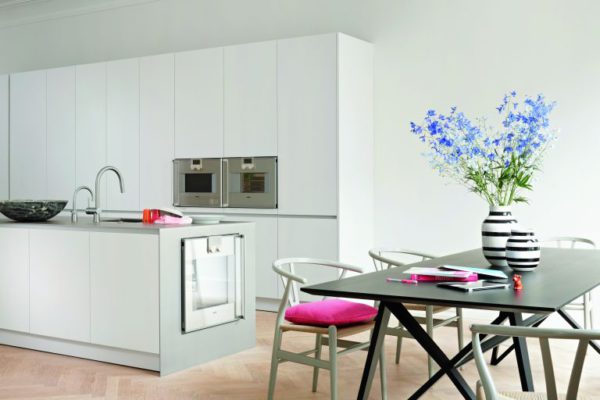 Today's kitchen color concepts are changing, blending and updating much more frequently than in the past. From white kitchens in small spaces to traditional paint colors like eggshell, there is a growing obsession with all things white for your kitchen. Whether you're planning a full remodel or just planning an update, these 45 White Kitchen Design Ideas will "brighten" up your ideas!
White kitchens are known for their brilliant color, along with the great ability to keep your home cool. The white kitchen design ideas here could brighten up your holiday season.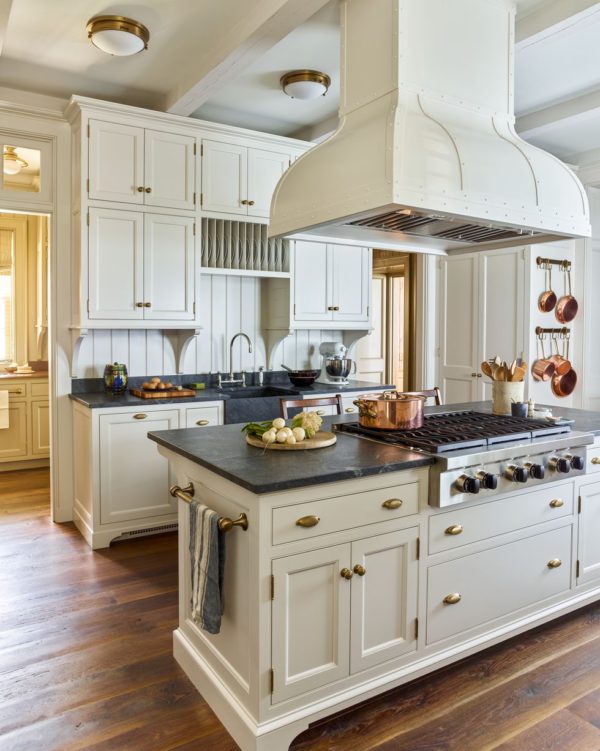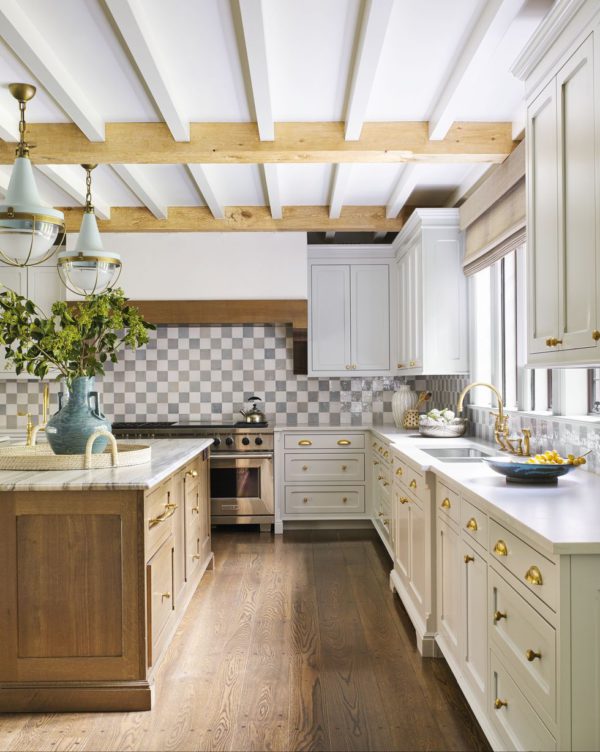 White Kitchen Design Ideas Brighten Up a Home
White kitchens are so much more than just a pretty picture in a magazine. While they can be one of the most beautiful additions you can make to your home, there are also many reasons why white kitchens make sense for your lifestyle. And even though you may be drawn to other bright colors, white is much more versatile and easier to incorporate into your home.
Here are some of the reasons why white kitchens are so popular:
Brightness and Light
White reflects light better than any other color, making it the perfect choice for a kitchen that needs extra light. Use mirrors or lighting under cabinets to enhance the brightness of your white kitchen.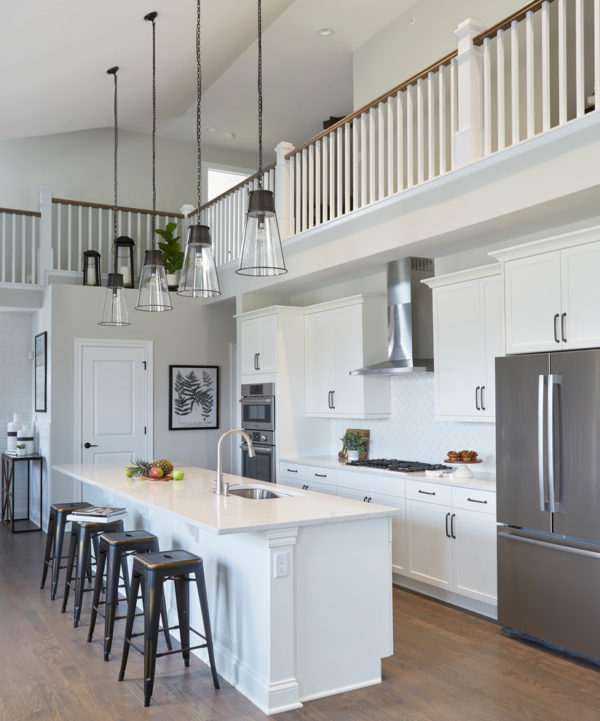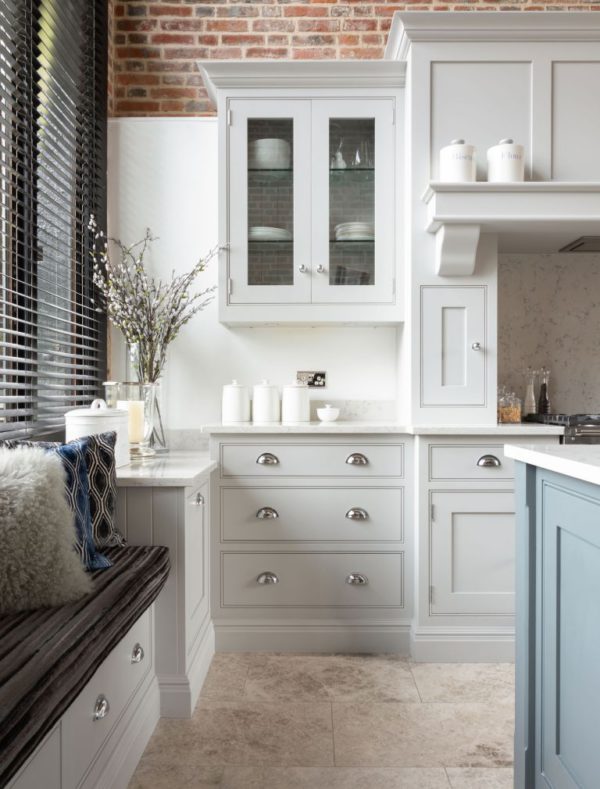 Cleanliness
White is clean and easy to keep clean. That's why nurses wear white uniforms and doctors wear white lab coats. It's also why hospitals use white linens. And while it may seem like an odd idea at first, it really does make sense when you think about it.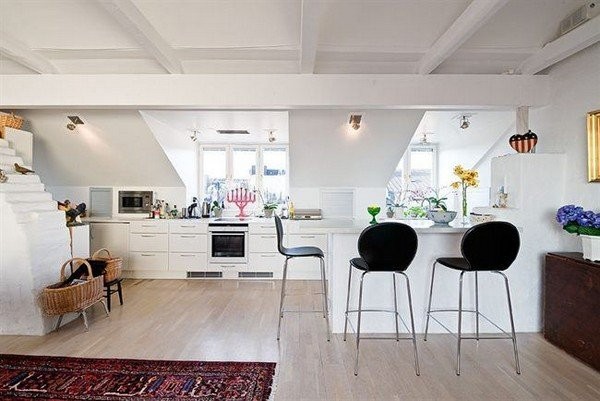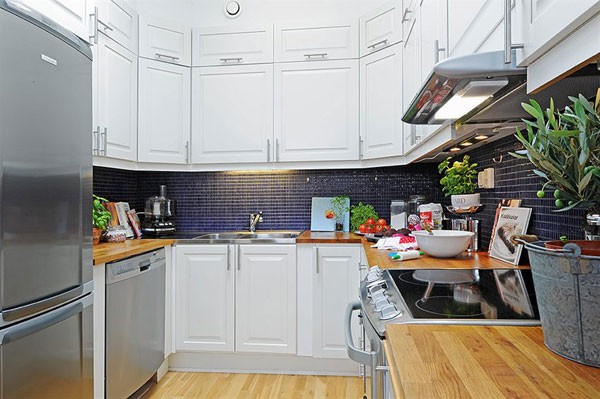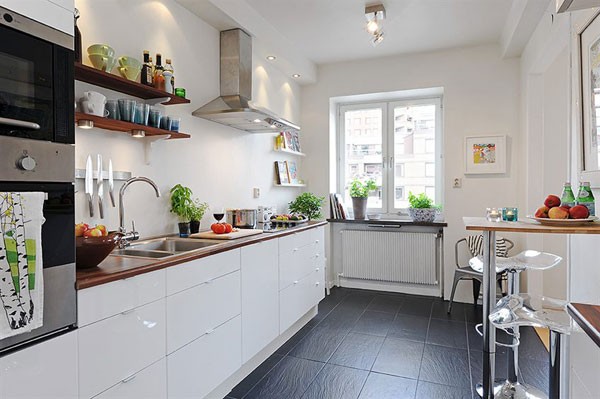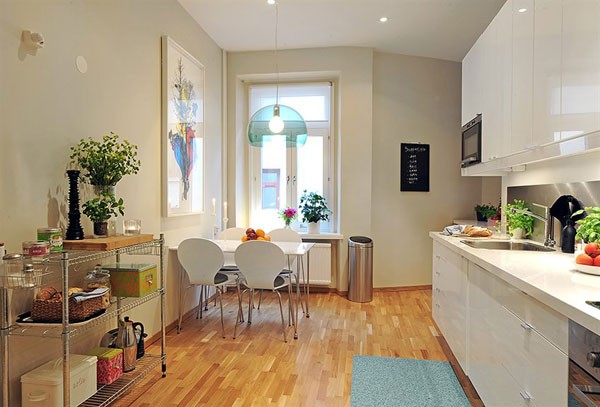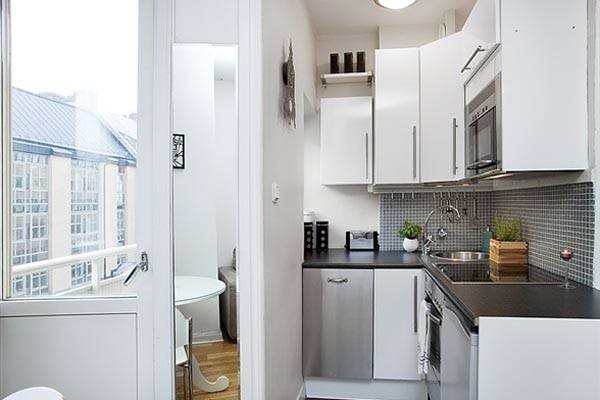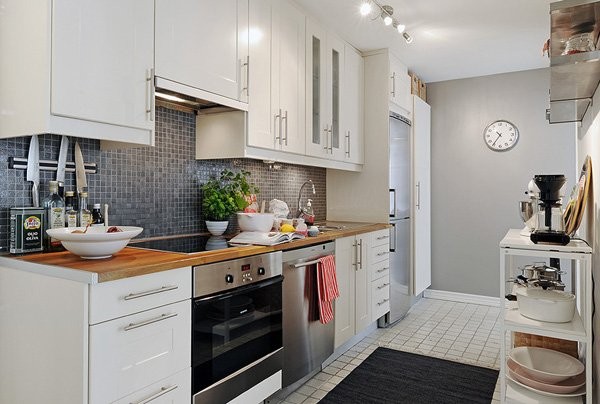 Versatility
White goes with everything! Your kitchen will look great with almost any color countertop or flooring that you choose. It will also go with appliances of any color. In fact, it looks especially nice when combined with stainless steel appliances, giving your kitchen an ultra-modern look.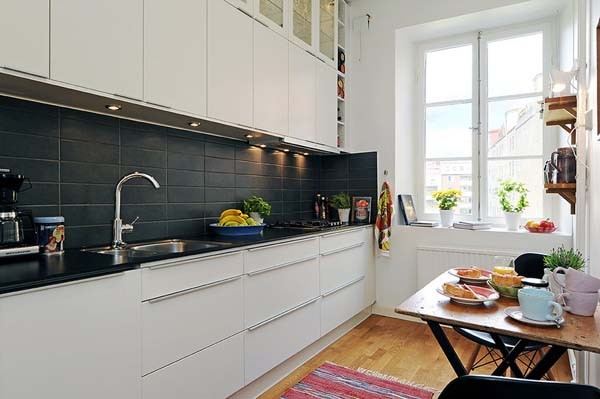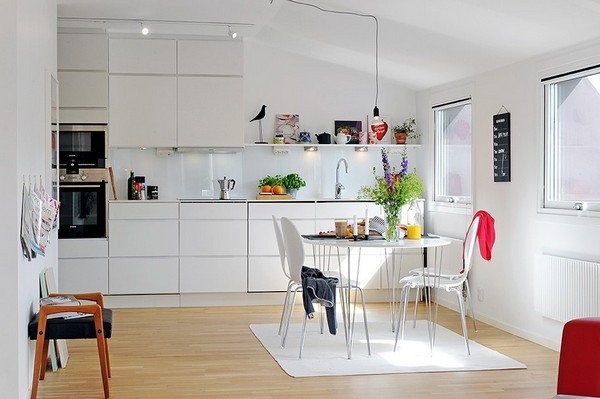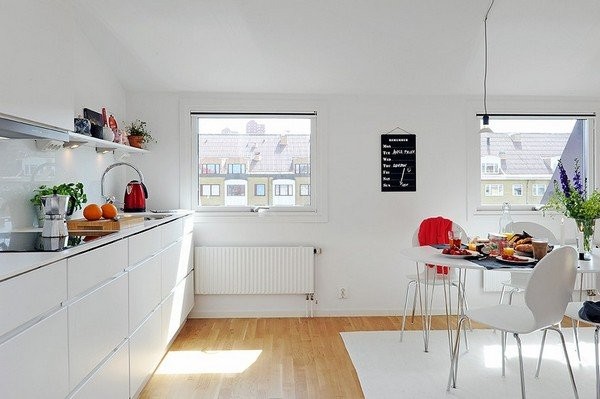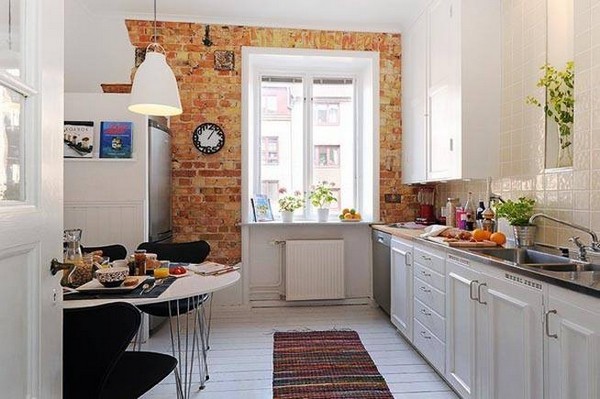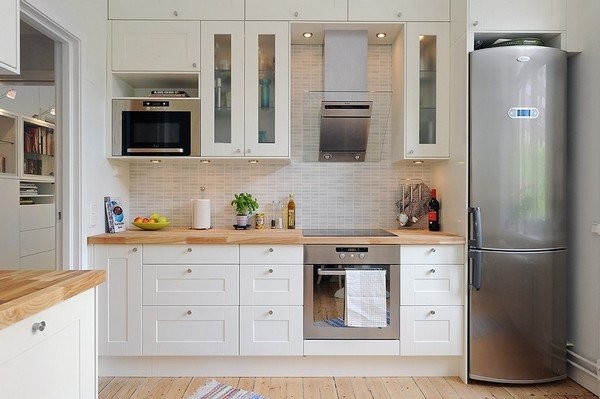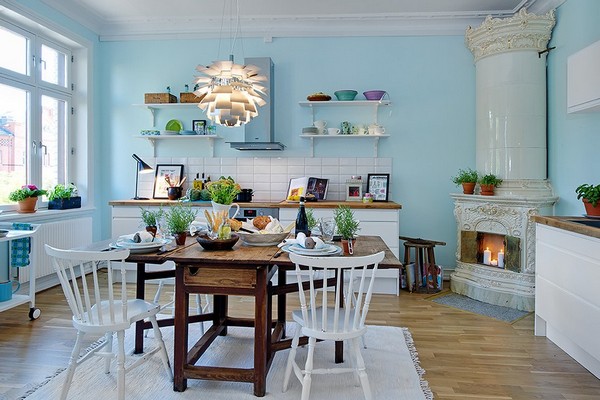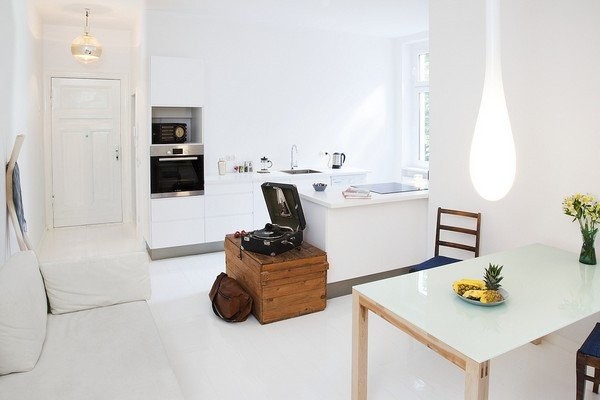 Size
A white kitchen looks bigger.
White kitchens are as much a design statement as any other color choice. In fact, according to a recent survey by Houzz, white is the most popular color for kitchen cabinets, with 29% of homeowners choosing this color scheme.
White kitchens are timeless and versatile, which makes them perfect for any home. However, they're especially ideal for small spaces. The use of white reflects light which can make your kitchen feel larger than it really is. White's neutrality also allows it to work well with several different design styles.
White Kitchens: Some Thoughts
Think you don't have enough space for a beautiful makeover? We've got some lovely small kitchen ideas to prove small spaces can be stylish
While research suggests it's the size of your outdoor space that matters most when it comes to property value, what potential buyers think about your kitchen has the biggest effect on how much they are prepared to pay.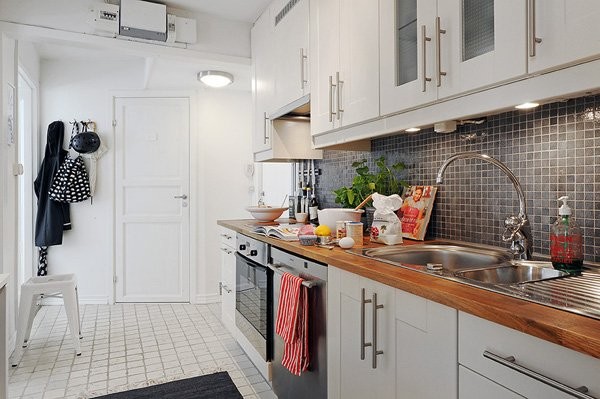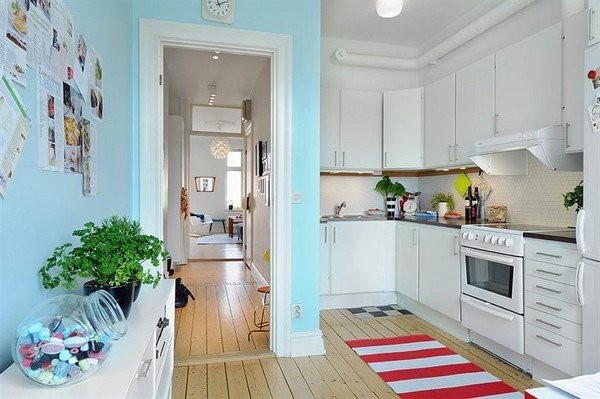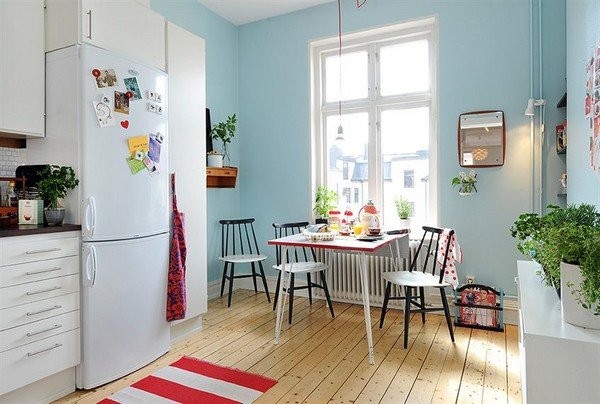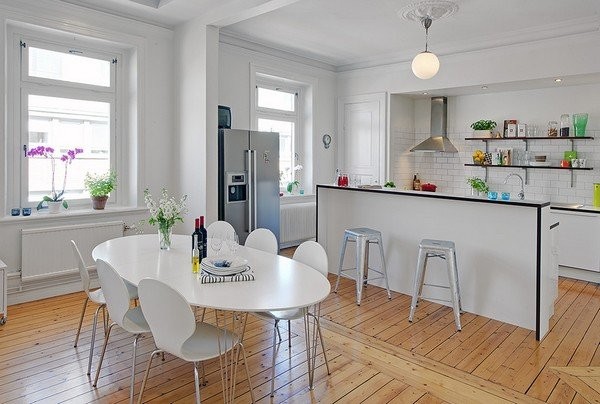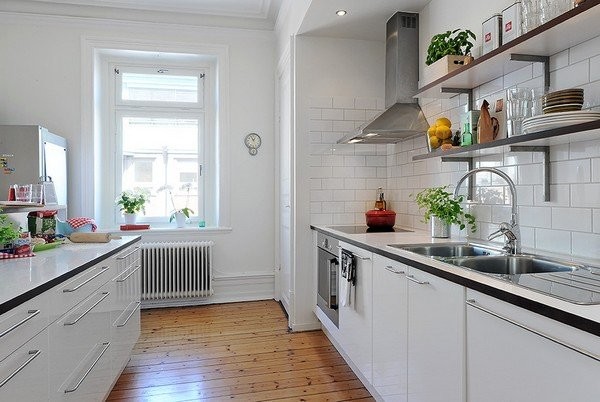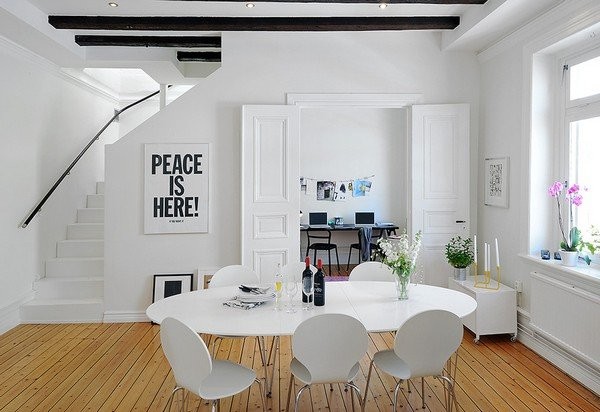 We've got designs for every style, from traditional to modern, and colorful kitchens to beautifully neutral ones too. Plus, all the cupboards, cabinets and islands you'll need to complete the remodel
The following white kitchen ideas will help you design a space that will brighten up your home and allow you to take advantage of the versatility of this popular color scheme
Some common challenges with white kitchen designs include:
How to add warmth without sacrificing the clean look?
How to avoid a stark look that feels too clinical or sterile?
How to incorporate so much white into a design that it doesn't feel overwhelming?
White kitchen design ideas can help you create a beautiful and clean-looking cooking area. White kitchens are a favorite with homeowners because of their clean look, but they aren't always the best solution when it comes to warmth. You can add warmth to a white kitchen by using warm colors as accents, including creating texture and adding plants.
Add Warm Color Accents
One of the best ways to add warmth is with color accents. Keep your cabinets and countertops in white, but add splashes of warm colors throughout your kitchen.
Add warm-colored window treatments such as red or orange curtains or blinds. Another option is adding bright colored wallpaper to one wall in the room.
Another option is adding colorful paint, stones or glass tiles as backsplashes behind your counters and stovetop areas.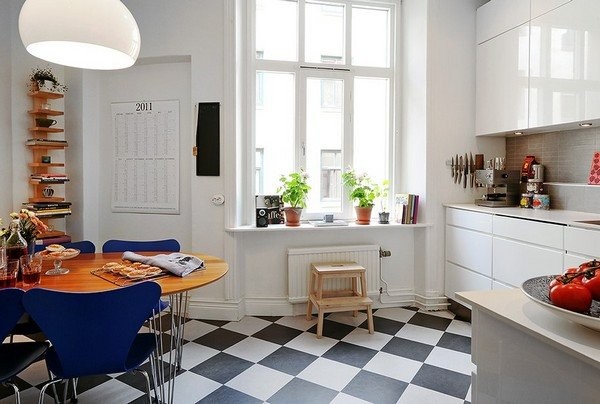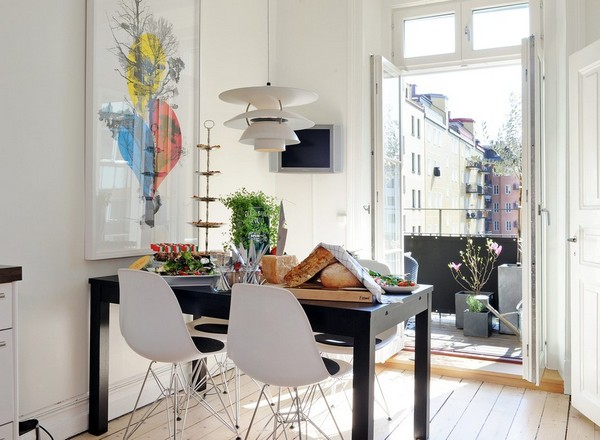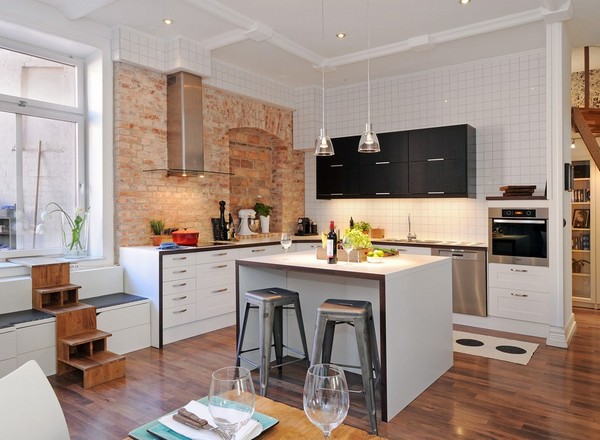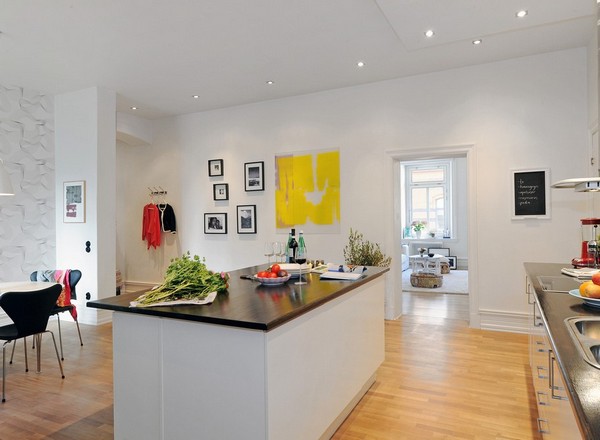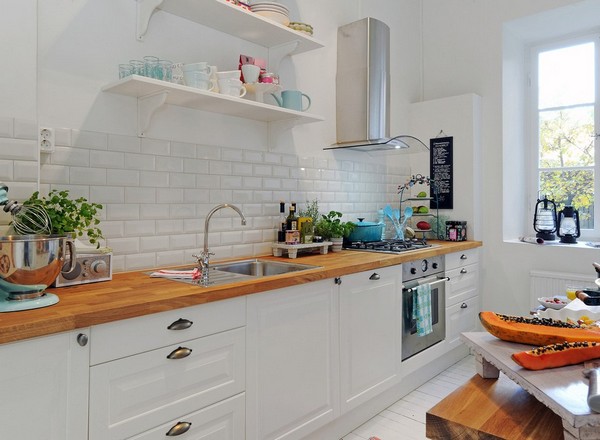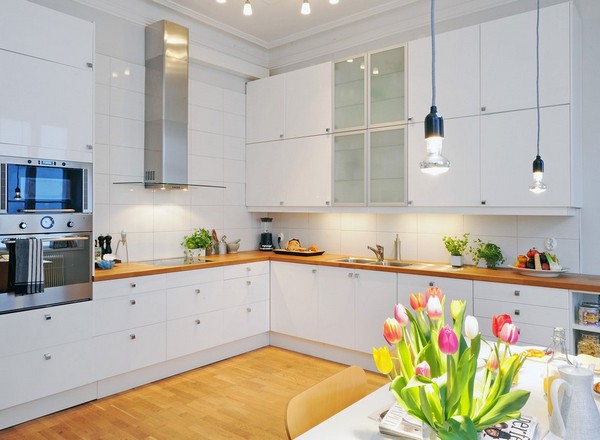 Bring In Texture
Another way to make your kitchen more visually appealing is by adding texture to walls and floors. For example, consider painting walls with a textured paint that mimics sandstone, brick or concrete blocks. You might also consider installing flooring that has unique patterns or textures such as tile that looks like hardwood planks or a cement-style flooring material. The idea is to add some visual interest rather than keeping everything basic and plain.
White Kitchens To Lust After
Here we are show you a beautiful and elegant 30 stylish white kitchen design ideas, a stylish kitchen with white color scheme.
Many people spend much time in the kitchen, cook, make a snack, prepare a drink, even smoke, drink a cup of coffee – this stylish white kitchen come to provide cozy and comfortable room atmosphere. decorated with a white wall with much color as you want, the design featured modern furniture.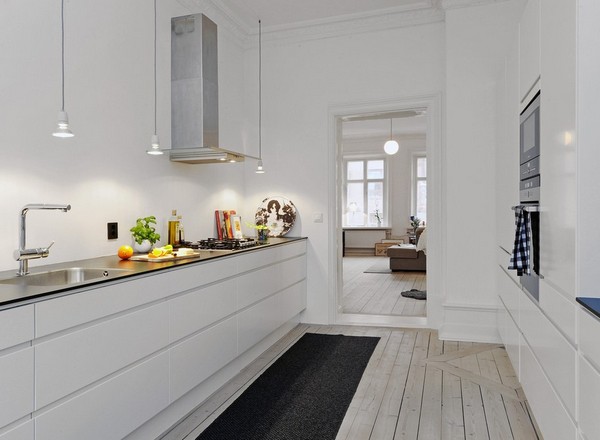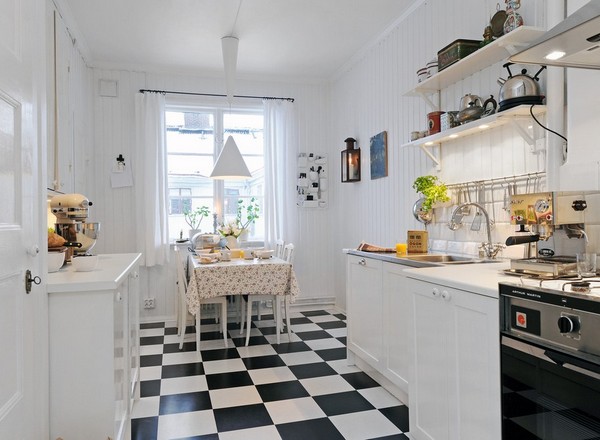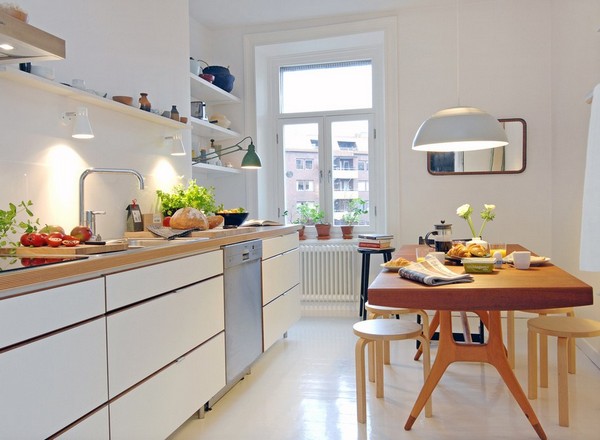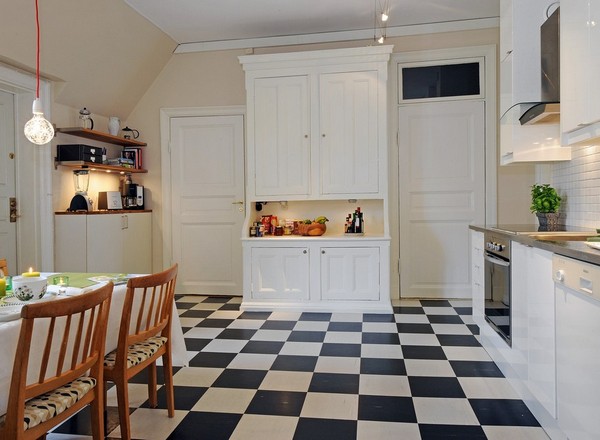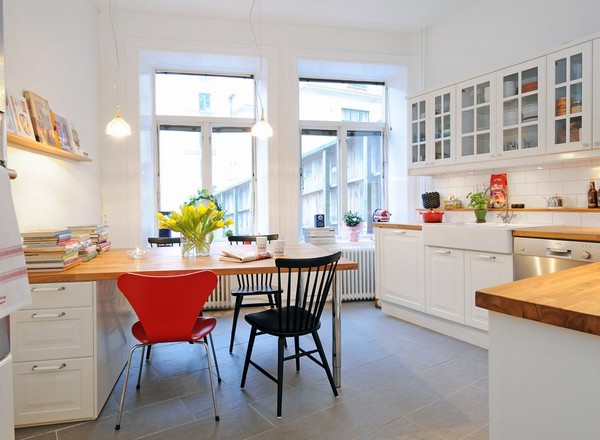 Kitchen cabinet, bar stools and the wall paint is perfect combination of much color themes with modern design ideas. Pleasant and enjoyable, you will surely enjoy doing your activity in the kitchen. So, check the photos here are 30 stylish white kitchen ideas that will get you loads of inspiration.
White Kitchen Ideas And Designs To Make Yours Pop
Designing a new kitchen? Have fun with these white kitchen designs! If you're putting a new kitchen into your home, this is a great time to get away from the same old humdrum and put some spice into your life by getting creative with your kitchen design. Here are a few kitchen design ideas that might breathe some new life into your old home.
One design that you may have seen in movies and even in the homes of your trendy friends is the California kitchen. This design centralizes the stove and oven into an island in the middle of the kitchen with sinks, cabinets and the kitchen table organized against the wall around it. You have plenty of room to walk around the island, and you can access your stove even if you have a crowded kitchen during a party or family get-together.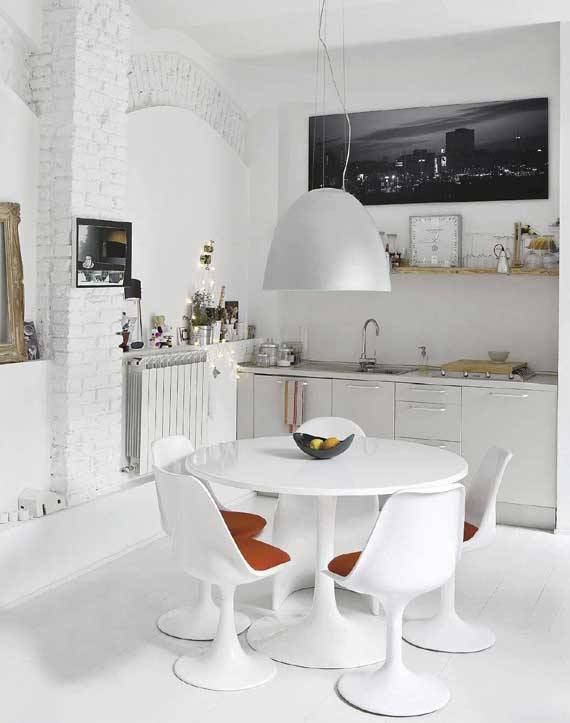 Another popular option for those in smaller homes is the tiny kitchen. This design makes maximum use of your smaller space by designing all the elements of your kitchen in a vertical arrangement.
This design is characterized by its tall thin cabinets, oven built into the wall with storage space overhead, hanging pots and pans and a centrally-located sink flanked by counter tops on either end.
This design lends itself well to the recent trend toward white kitchens because the brighter appearance makes the space seem larger. The illusion of space can also be helped with creative placement of mirrors.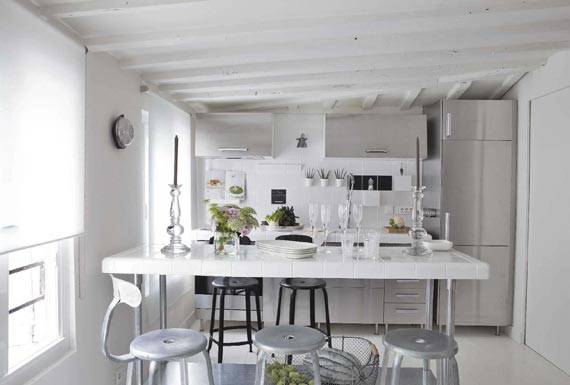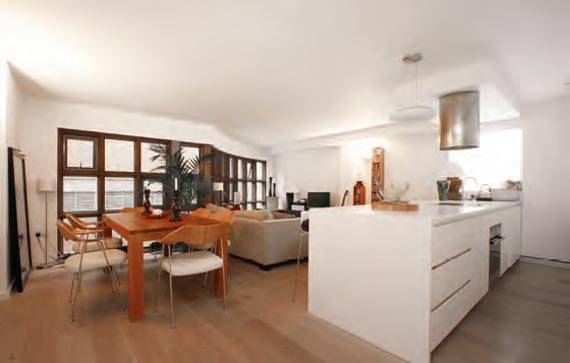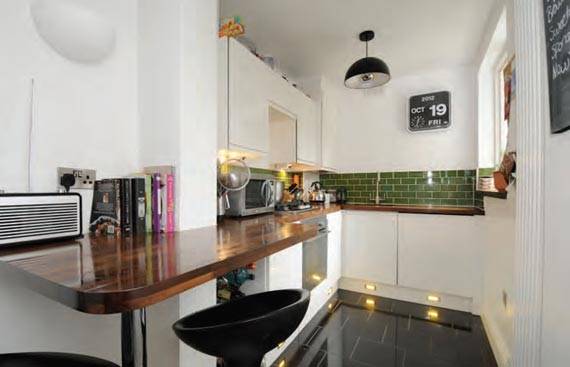 Another modern white kitchen idea is the tranquil kitchen, which features postmodern curves that are meant to soothe and comfort you and your guests.
A white counter/table is set in the center of the room with Zen-like rectangular stools on the open side. Art deco prints are hung on a near wall, and the opposite wall features cabinets, sink and stove. A classic wooden floor complements this modern white kitchen.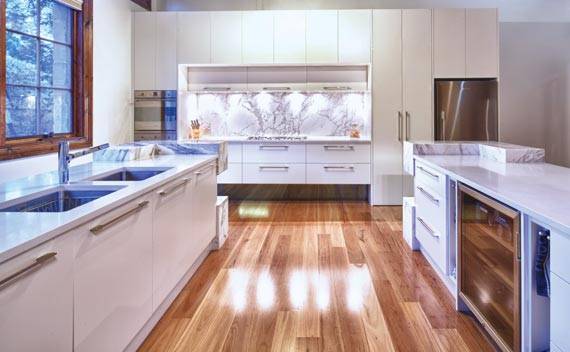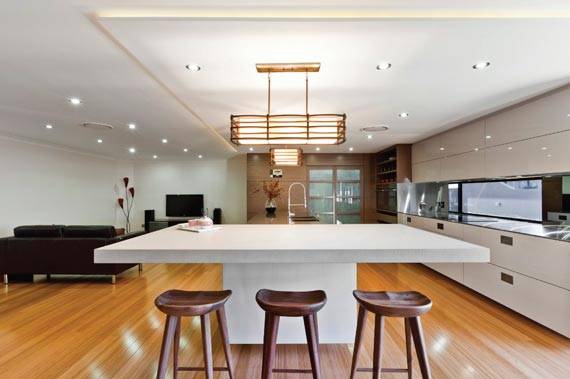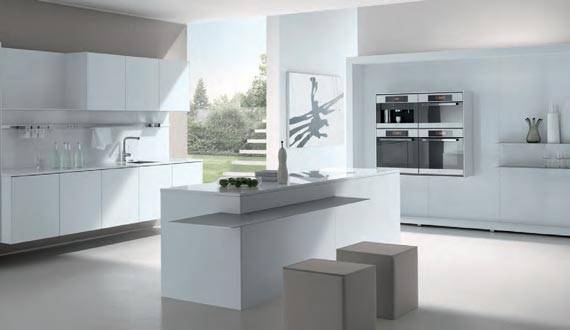 These are just a few of the many ways you can be creative in using white kitchen designs to spruce up your home. But the sky is the limit, so don't be afraid to experiment and come up with your own white kitchen ideas that reflect your own creativity.