Latest White hot wedding dresses collections straight from the runway 2012.  I'd like to share you some of latest wedding dresses for 2012 from famous designers, I hope u like it. Jenny Packham, For her Spring/Summer 2012 collection, Jenny Packham drew creative inspiration from the lightness and ethereal beauty of nocturnal butterflies and their gauzy, intricate wings. White and opal colored beading and embellishments, in addition to the more traditional rhinestone and crystals, offer a selection of the gowns a soft, white-washed feel.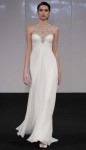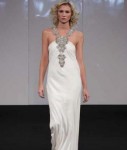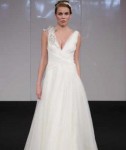 Matthew Williamson, Signature styles from his ready-to-wear collection are an unmistakable inspiration from his 2012 bridal collection. Oozing luxury and opulence, the line depicts the spirit of the brand and all its signature elements. The pieces are all characterised by feminine, diaphanous silhouettes, great attention to detail through the use of delicate pattern, hand beading and embroidery.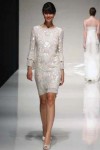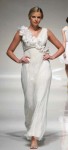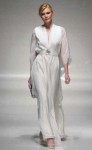 Cymbeline, The 2012 collection is aimed at the 'chic' bride who is in touch with her femininity. Cymbeline are geniuses with lace, completely understanding the female form. Beautiful designs and flattering styles embody the character of the latest collection. As per usual, expect a unique combination of quality, grace and originality.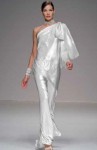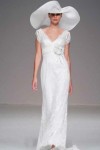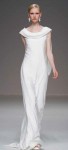 Vivienne Westwood, For her 2012 offering Westwood has extended the collection to 20 styles, whilst remaining faithful to her strong belief that femininity ought to be celebrated. In a collection that reflects the independent woman that is the Westwood bride, her classic tailoring, corsetry, crinolines and soft lines are designed to enhance the feminine silhouette. Romantic yet strong, the color palette ranges from traditional white and soft ivories through to champagne, dusty pinks, gold and a sumptuous, fiery red.