Wash Skin With Oil
sound terrifying,right? but you should relax …
and try it if you have dry, weary skin,says Miamy beach dermatologist Leslie Baumann,
M.D.: "many natural oils contain linoleic acid, which helps skin retain water."
start with 2 tablespoon of linoleic rich almond oil,
says natural skin care expert Sharon Gnatt-Epel,
then mix in 12 to 30 drops of one of these oils:
carrot seed to boost elasticity, frankincense to restore skin tone ,or lavender to calm redness.
message it in for two minutes, then rinse with warm water. we promise, no morning after acne.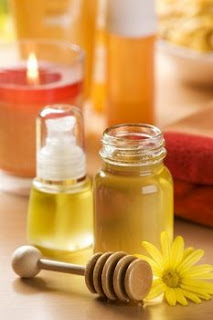 Subscribe

to Stylish Trendy