Victoria's Secret night outfits 2012. Victoria's Secret is known for women clothing, sultry lingerie designs and incredibly gorgeous models. This label is number one specialty retailer for women's intimate apparel in the world. Victoria's Secret currently offers a wide variety of day and evening dresses, night outfits for festive Holidays and parties . Victoria's Secret presents variety styles for evening wear like, evening maxi dresses, skirts,evening dresses,tops. Victoria's Secret Evening Wear 2012 collection.enjoy: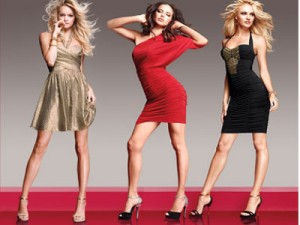 Sequin wrap skirt, Sequin Cowlneck dress: A hot little halter with a cool cowlneck. Imported polyester.
Sequin Halter: Getting noticed just got easier. Fronthole. Back zip. Imported polyester.
Beaded Maxi dress: A plunging neckline and beaded waist put you right in the spotlight. Open-back halter. Imported rayon. 41″ from waist.
Gathered Corset top: A lingerie-inspired look that's night-out right. Interior boning for structure. Back zip. Imported polyester.
One shoulder velvet dress: Party favored: burnout velvet and a curve-loving, one-shoulder shape get together in this merry-making mini dress.