Vichy Laboratories Normaderm Hydrating Care
Vichy laboratories products are always helped many women for skin care. Normaderm Hydrating Care is a complete care for imperfection prone skin. Skin looks purer and healthier. Suitable for sensitive skin. Patented Technology Inspired by dermatological peeling. Our new formula enriched with LHA. Salicylic Acid and Glycolic Acid helps reduce the appearance of imperfections. revealing a healthier looking complexion. Vichy Laboratories Normaderm Hydrating Care paraben free non-comedogenic for blemishes, pores, shine, oily skin, marks, uneven complexion.
Normaderm Hydrating Care very smooth feel to your skin, great price and great results. With Vichy laboratories Normaderm Hydrating Care you are on the right track to take care of you skin. for more info about Vichy products visit official site.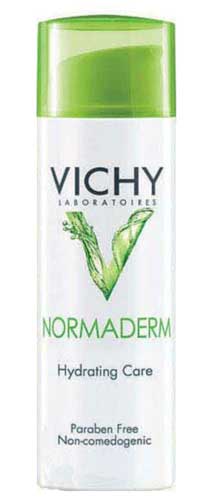 Subscribe

to Stylish Trendy