Vibrators for your face.  presenting pint size pulsers that will have your skin glowing.
If you have zits: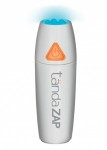 place Tanda zap
, over your blemish for a two minutes cycle twice daily. It's movement increases circulation, reducing swelling. Plus, its blue light kills pimple causing bacteria.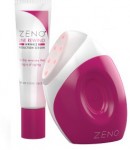 If you have fine lines:
Run Zeno Line Rewind, over skin after moisturizing. Vibes push hydrating ingredients deep into the skin, so lines plump up in the short term, looking less obvious.
If you have puffy eyes: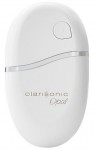 Clarisonic Opal Sonic infusion system, works like a mini massage machine, flushing out fluids. Like Zeno, it boosts eye cream absorptionfor a temporarily line free effect.