Valentino Fall – Winter 2011-2012 New Collection
Valentino Fashion Show in Hong Kong:
Valentino shows the Fall/Winter 2011-12 Prêt-à-Porter collection with the presence of Creative Directors, Maria Grazia Chiuri and Pier Paolo Piccioli in Hong Kong.
Valentino's F/W 2011-12 fashion show will be staged at The Landmark, Central on Thursday, April 7th, 2011. This will be the first time the Valentino fashion house presents in Hong Kong this year, it is also the first time for a high fashion brand to introduce its Paris Prêt-a-Porter collection to Hong Kong immediately following its Paris debut.
Valentino's F/W 2011-12 collection reinterprets the brand's timeless, iconic pieces that celebrate the uniqueness and culture of haute couture.
Macramé flowers in pastel shades are applied to Chantilly lace with striking geometric motifs.
( Source :Valentino ).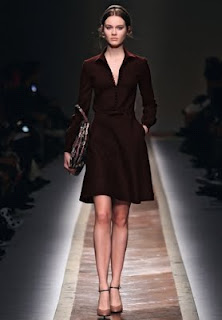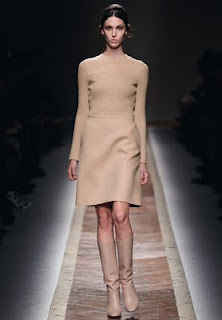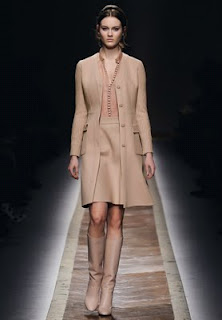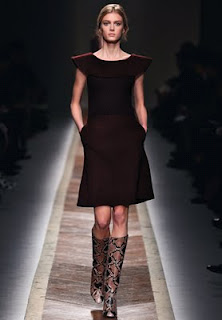 Women today are different. It is a new direction for Valentino; it is cooler and more modern. Very 'uptown goes downtown.' We wanted our collection to be like taking a stroll in a fantasy garden, where dresses blossom into nocturnal flowers and vibrant flower petals are shaken by an imaginary breeze.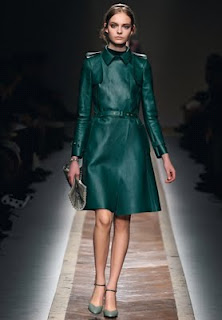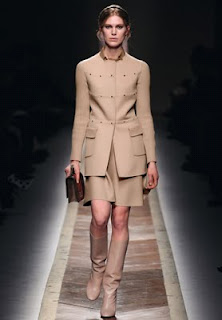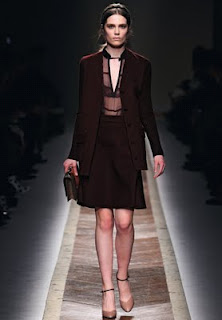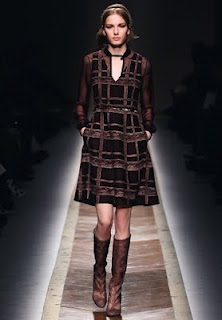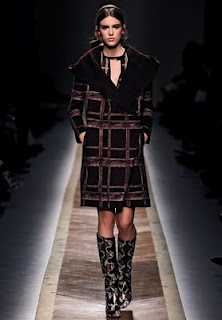 Valentino Fall-Winter 2011/2012 Long
Valentino did not propose its elegant red carpet gowns and instead has opted for another bland it says much about the present moment in the fashion world. Of all the designs dominated the short dresses and coats, ostracize long dresses that many wanted to see. These were a small part of the collection.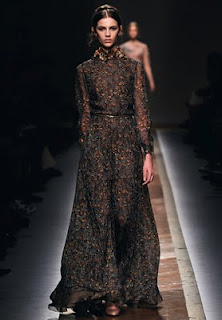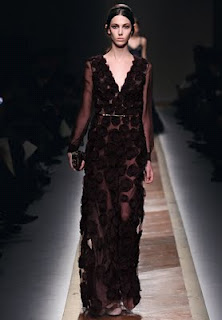 Valentino Fall-Winter 2011/2012 coat
Regardless of expectations, the Valentino collection noted for their coats and short dresses where they were seeking to follow trends with depression of dark colors.