It's that time of year again when romance is in the air, love is everywhere, and you have the awkward task of finding another gift that shows you care.
Don't worry. We've all been there, but here is a selection of gift ideas that can get you started figuring out that perfect gift for Valentine's Day.
Try these tips for Valentine's Day gifts: If you are looking for a Valentine's Day gift for her, you can go with traditional options are, break the mold and try something different.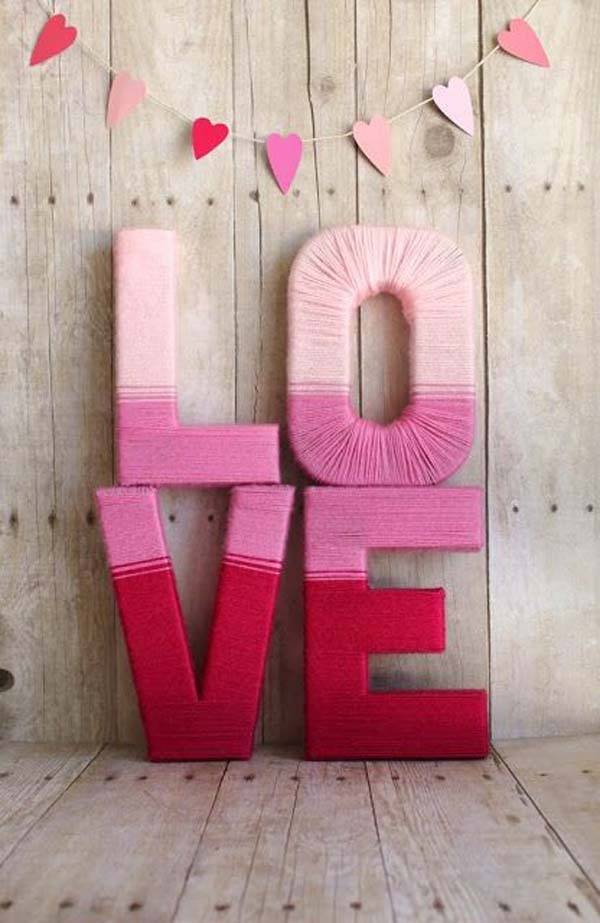 Flowers are always a nice option for a lady you care about, whether it's a romantic interest or a family member. Red roses are the obvious choice for lovers, but you can opt for lilacs, tulips, and chrysanthemums for the other ladies in your life.
Another excellent traditional gift for her is jewelry.  Of course, you can't go wrong with a simple chain with a heart pendant. You can break it up by putting a cameo with a photo of you two as a couple or a child or other family member.
When trying to choose Valentine's Day gifts for him, you have to realize that guys don't have the same expectations of Valentine's Day that you do. So instead, focus on things that are interesting to him.
If he likes sports, get him tickets to a big game. Also, a new barbecue grill or the latest version of his favorite video game are good choices, depending on what he enjoys.
If you have always wanted to do something different with your gifts, is an excellent year to give that a try. But, of course, the best way to step off of the trodden path is to give out homemade Valentine's Day gifts.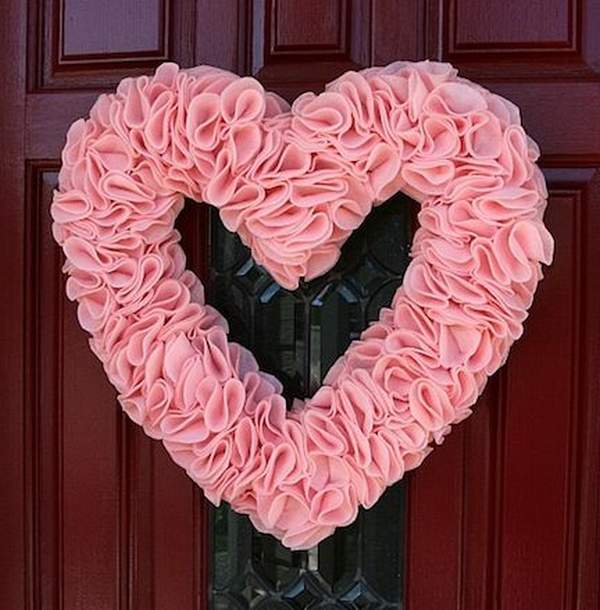 These unique Valentine's Day gifts provide a personal touch that no store-bought merchandise can match.
A few heartwarming homemade gifts include certificates for a hug. You can make these on your computer or download existing templates and then print them out to give to your loved one.
Another option is a jar of love, a mason jar painted on the outside with the words "Mommy Love" or something like that painted on it. So, they can always keep your love with them.
Get creative, but remember that on Valentine's Day, your love matters more than what you give them. It's the heart that you put in it that counts.
Cool and Beautiful Valentine's Day Party Ideas
Valentine's Day is very soon; sure, we all know Valentine's Roman history and the date 14 February every year. We are always searching for ideas for Valentine's Day parties, gifts, recipes, and decorations. So, here we provide' ideas for Valentine's Day party.
 Valentine's Day Party Planning
Are you preparing your house for a romantic party on Valentine's Day? Here we present you these beautiful decorating ideas for Valentine's Day.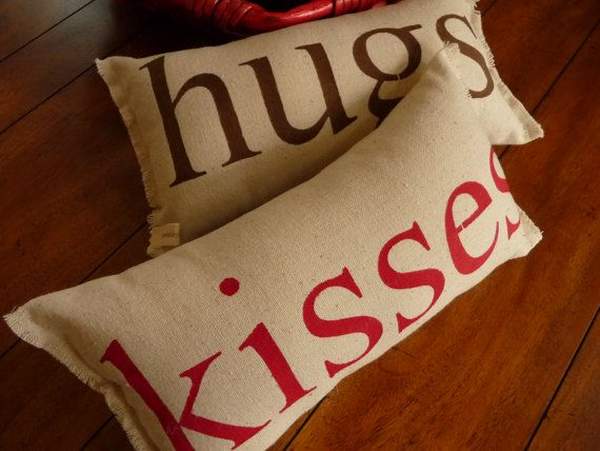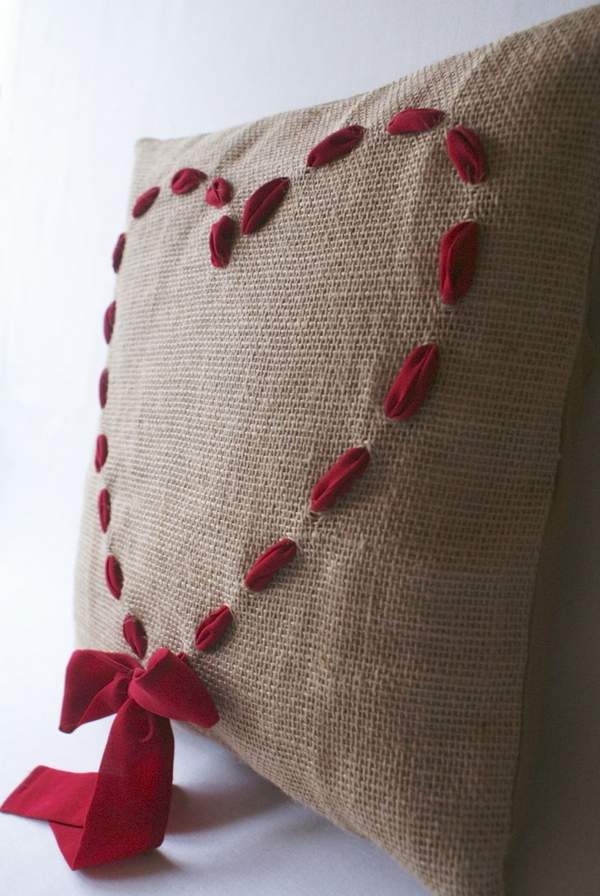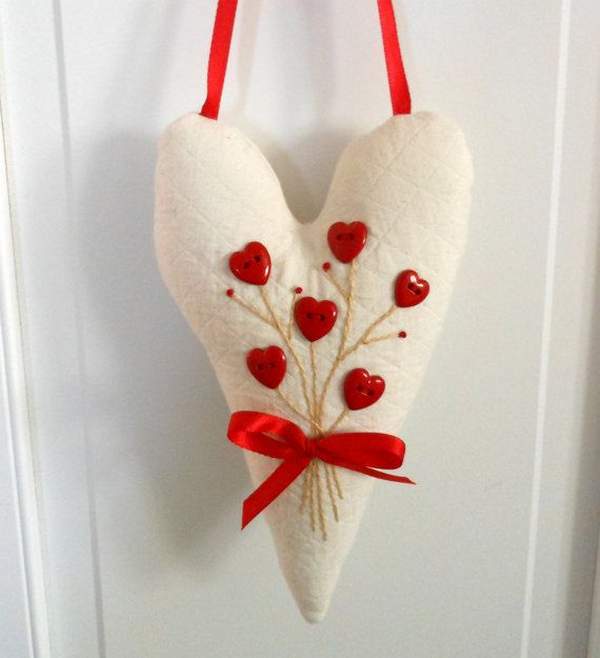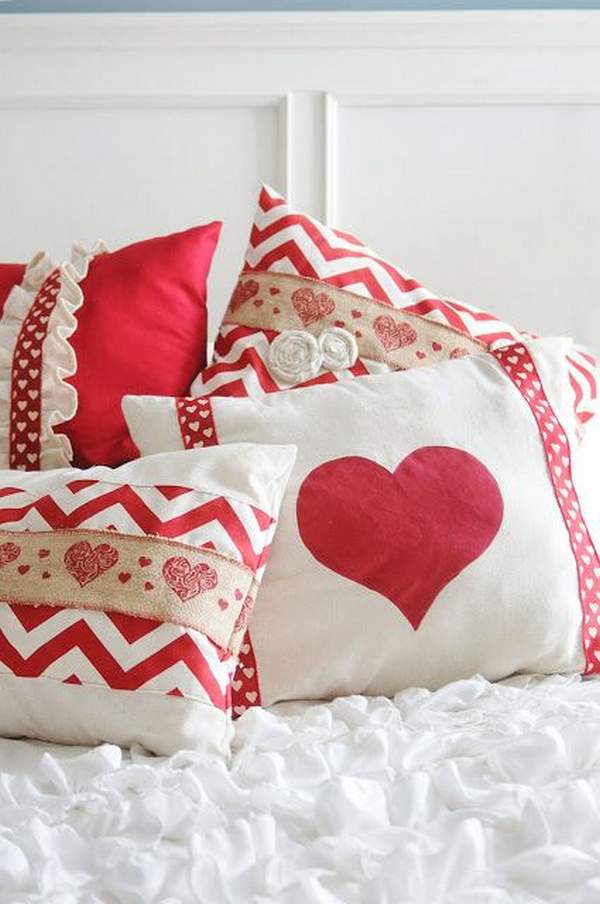 Decorate your living room and a dining room with romantic red candles, wall art, heart frames, flowers, hearts lights, balloons, Valentine's table decorations, and wreaths.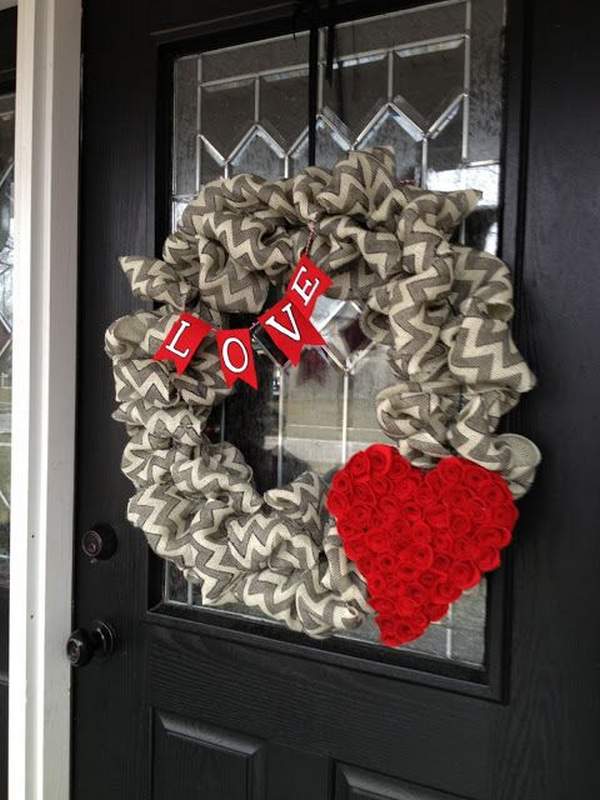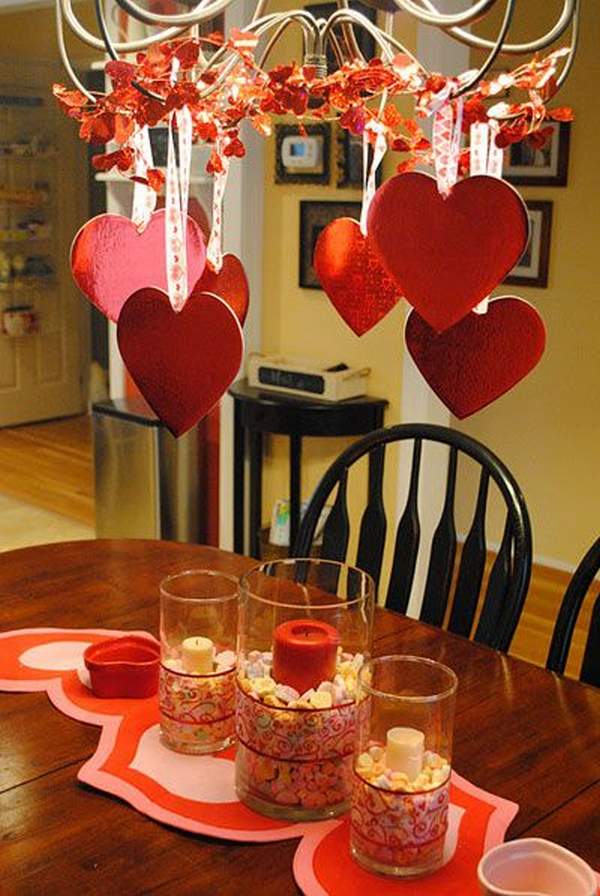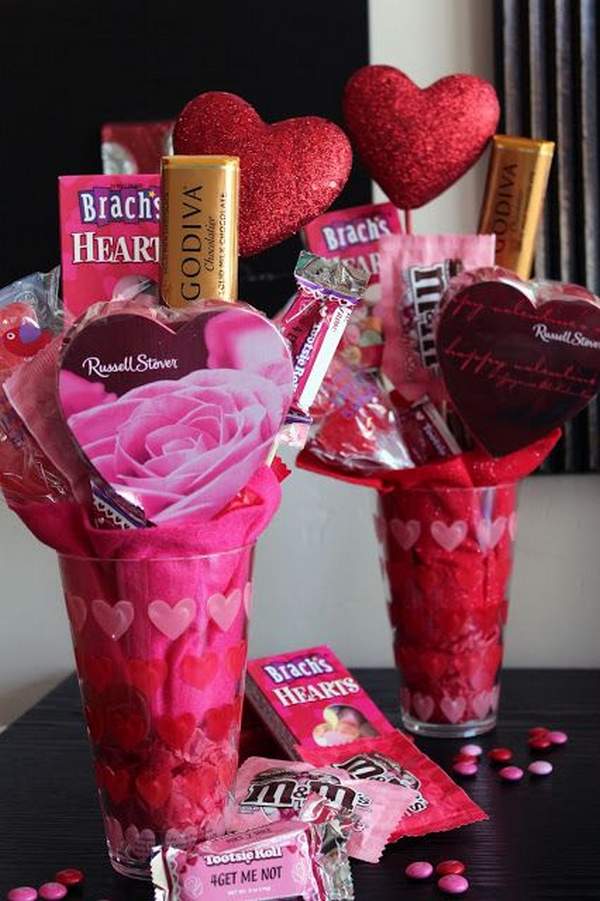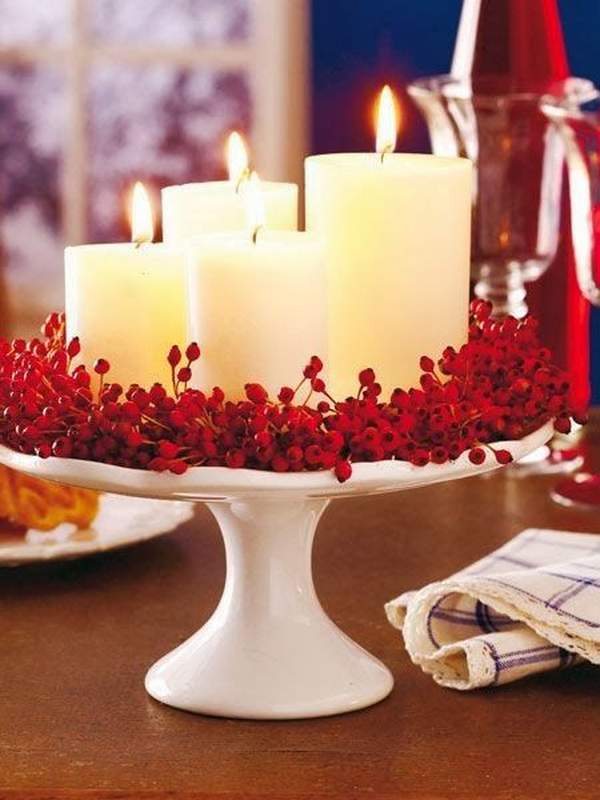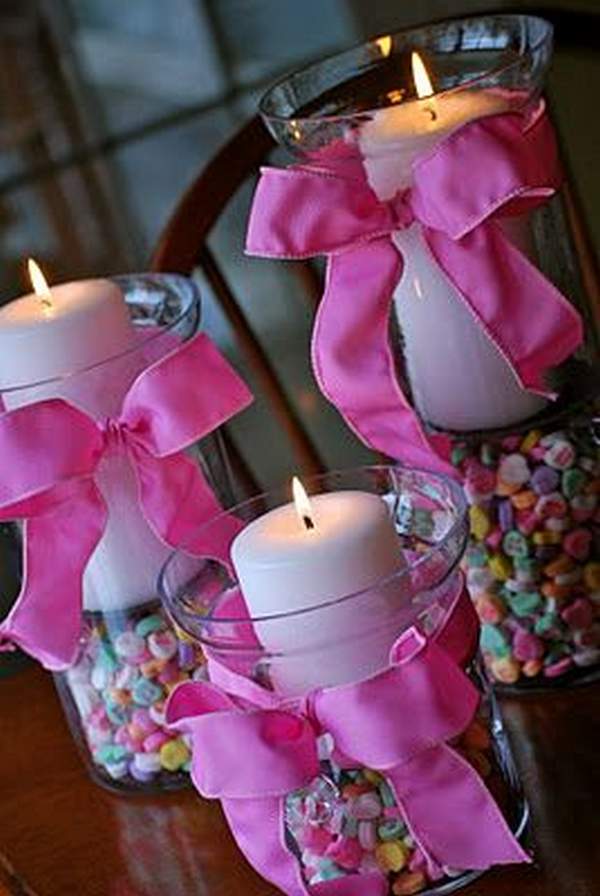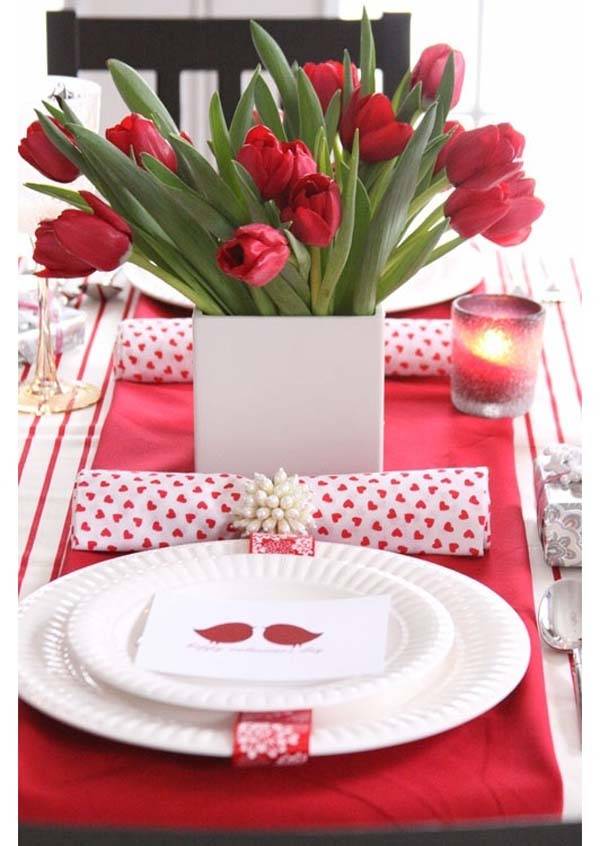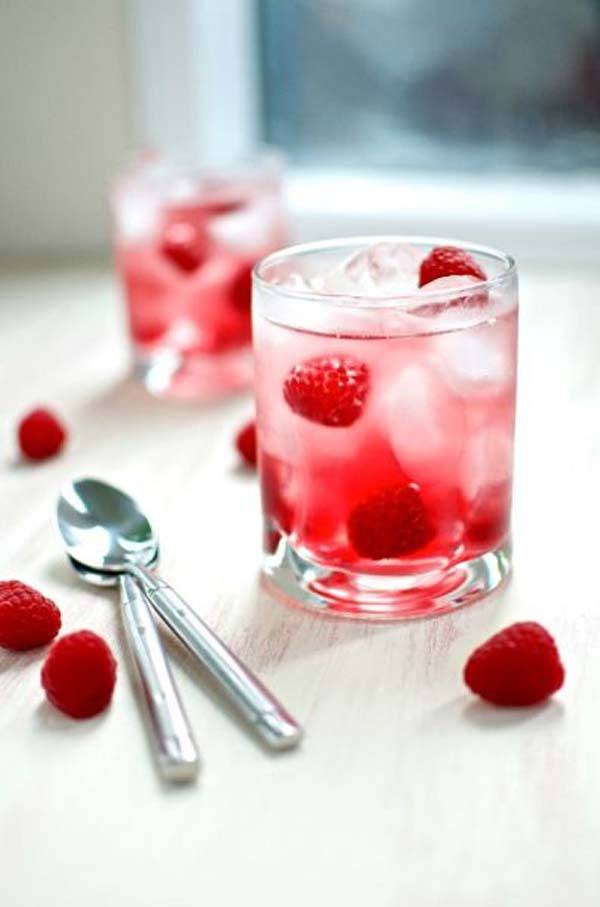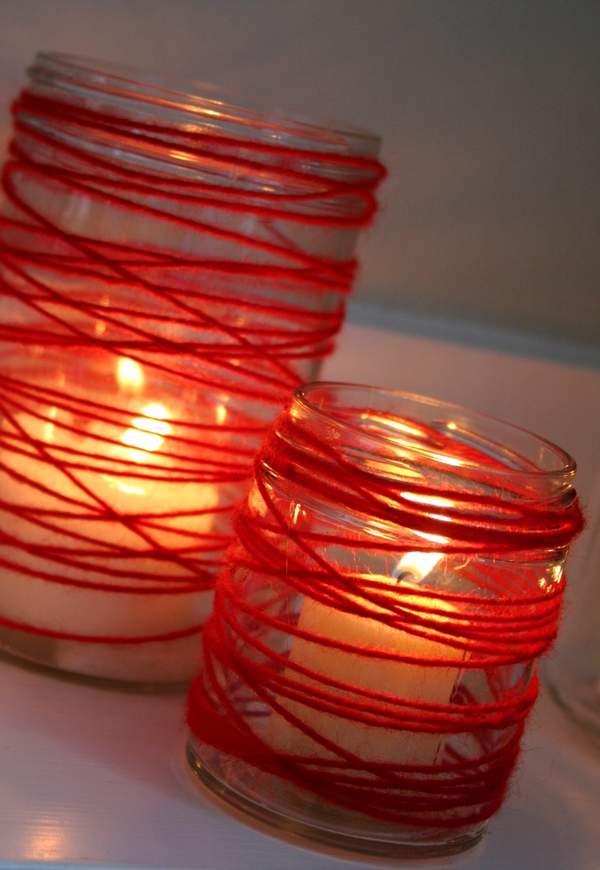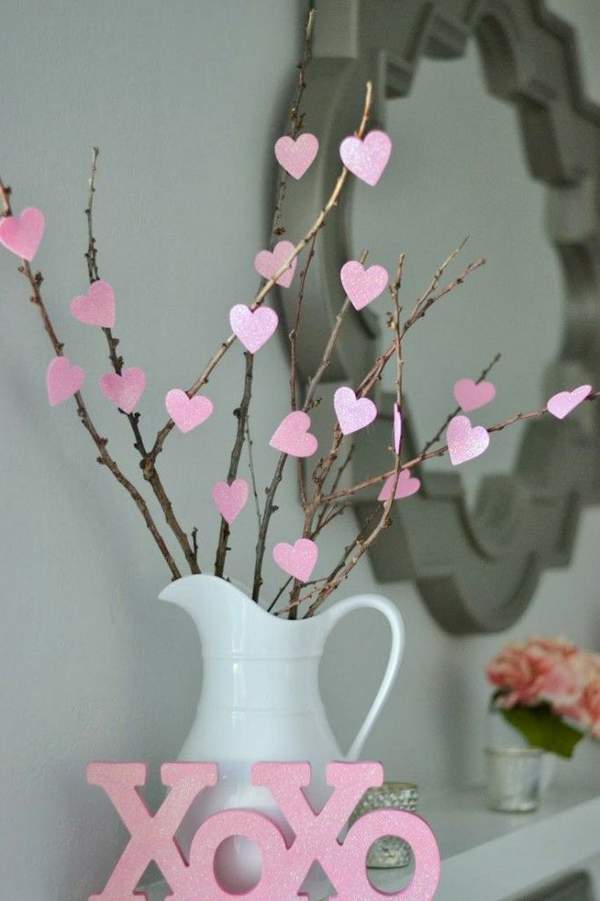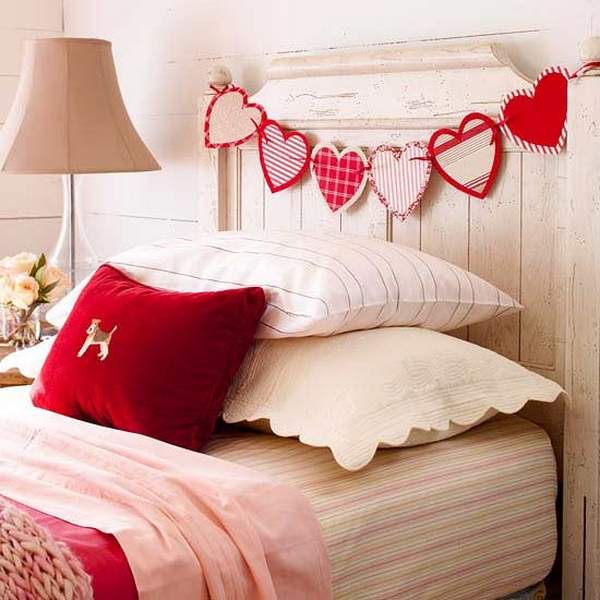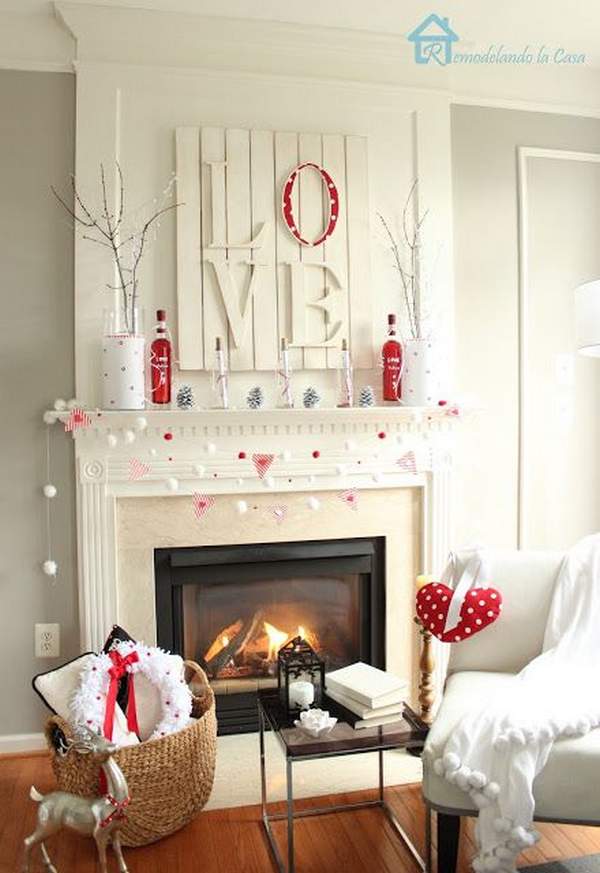 Create your home decorations with some Valentine's crafts and fun to make it for kids, making cute Valentine's Day crafts like paper flowers, design Valentine lollipops for your guests.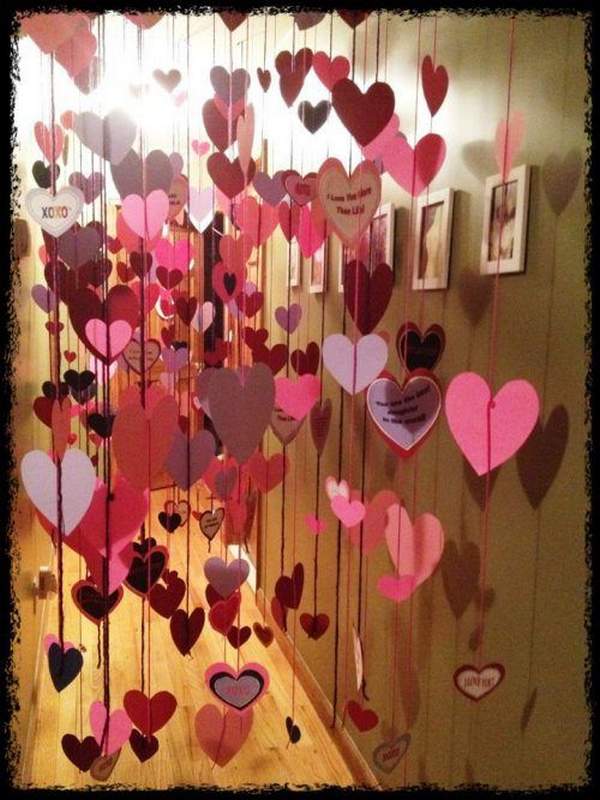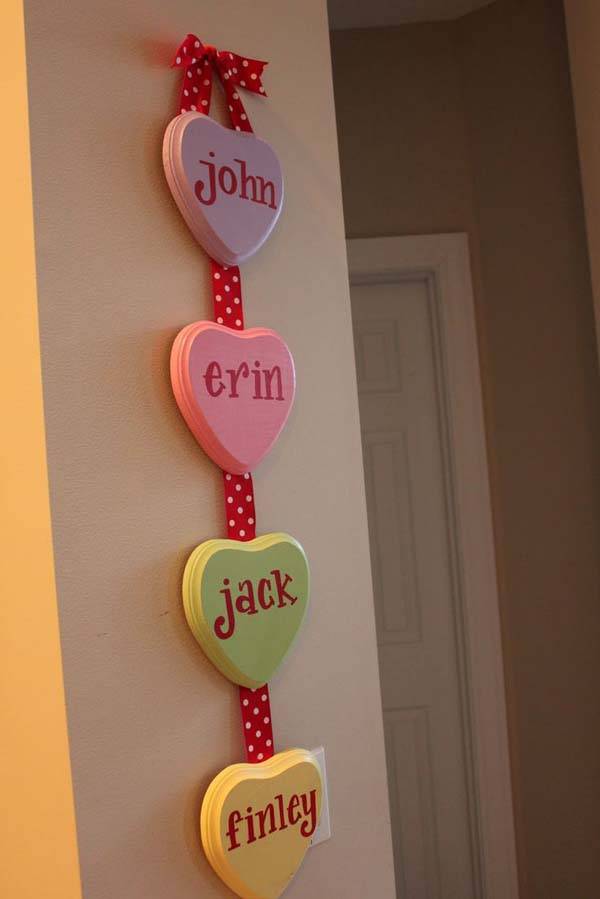 Set a romantic mode for your party by decorating table candles with red paper hearts, making some gifts boxes, and putting in gifts for guests like flowers, accessories, and red hearts. Make your Valentine's party special.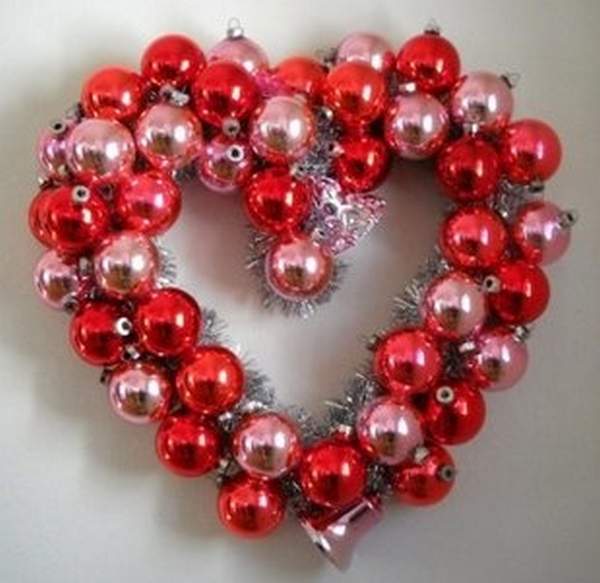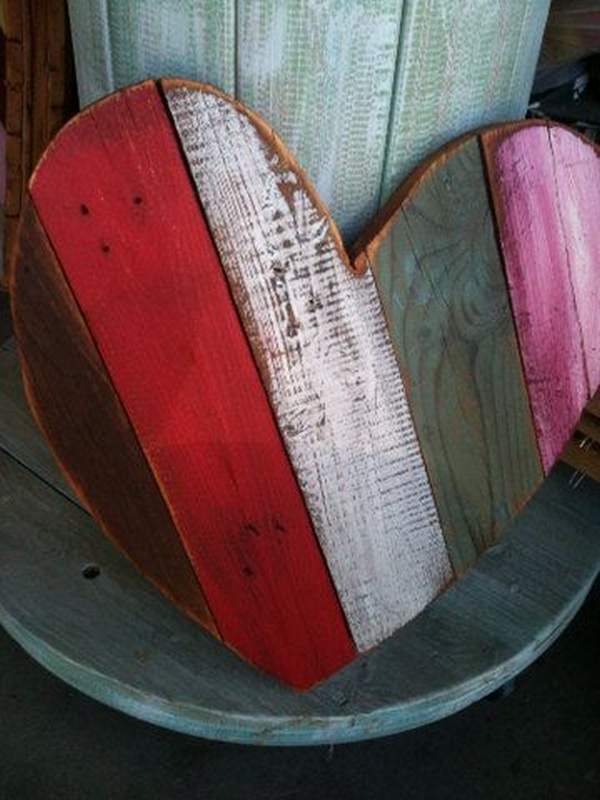 Unique Gift Ideas for Him
Searching for Valentine's gift for your husband or boyfriend, there are awesome gifts for him; check out these Valentine's Day gifts and get your surprise more attractive this year.
First, you can decide the gift your couple likes, such as perfumes, watches, chocolates, and cards.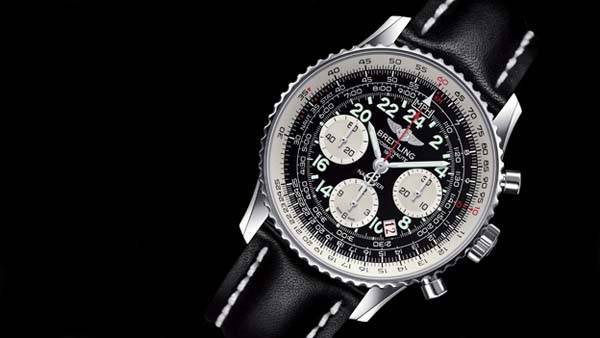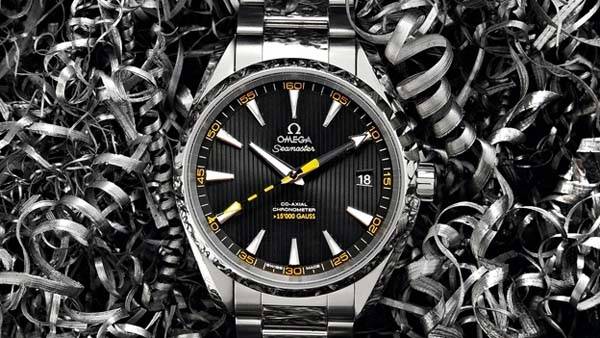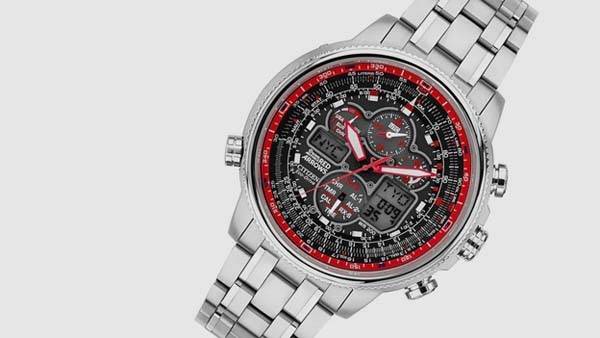 Next, give your honey his favorite perfume. Here, you find the top most attractive perfumes for men, like Hugo Boss, contradiction by Calvin Klein, Acqua di Gio by Giorgio Armani, and Pleasures Cologne by Estee Lauder.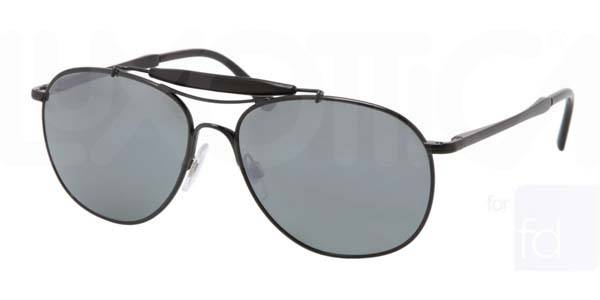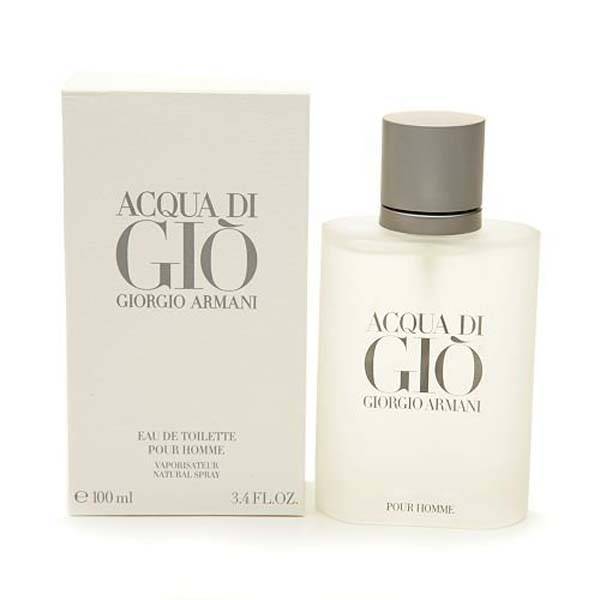 If your honey likes accessories, you can give him a scarf or buy a classic watch because it never goes out of fashion.
I selected the best watches to buy, Omega Seamaster aqua terra, Breitling navitimer cosmonaut, citizen red arrows Skyhawk A-T titanium. Also, sunglasses are the perfect Valentine's gift for him. I selected a chic sunglass for men from Polo.
Also, you can buy him tickets to his favorite game if he loves watching sports, he will love you always. Or give him something useful these gifts for men who love technology, there are a lot of ideas like a mobile phone, a pen, a photography camera, that he can remember you every day. The top gift flowers with personal cards for everyone.
Amazing Valentine's Gifts for Her
Are you decided on what you will present to your wife for Valentine's this year? There are a lot of gift ideas for her, and also, you will be confused about what you buy.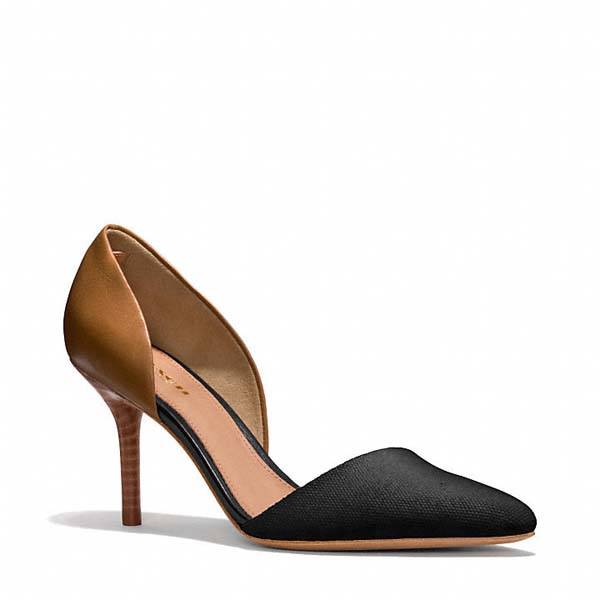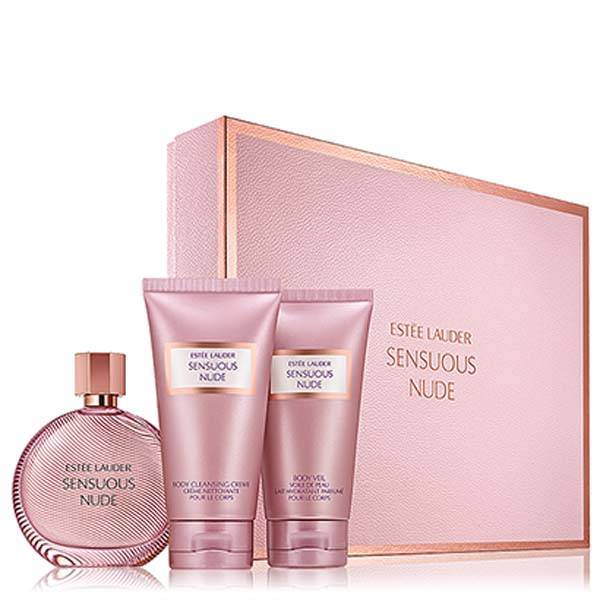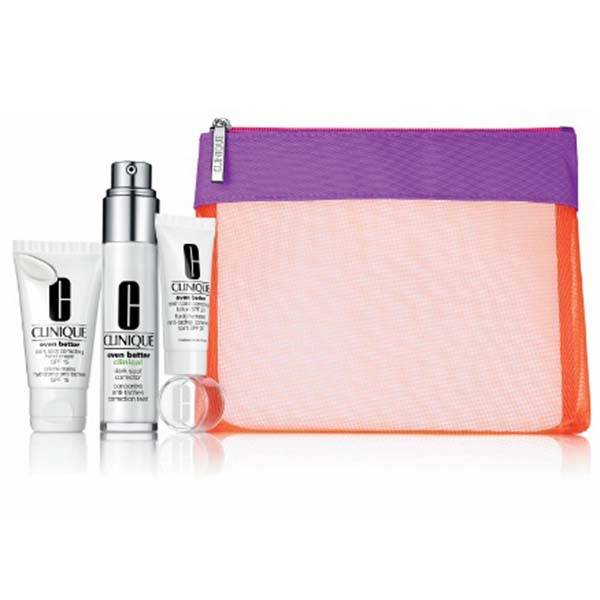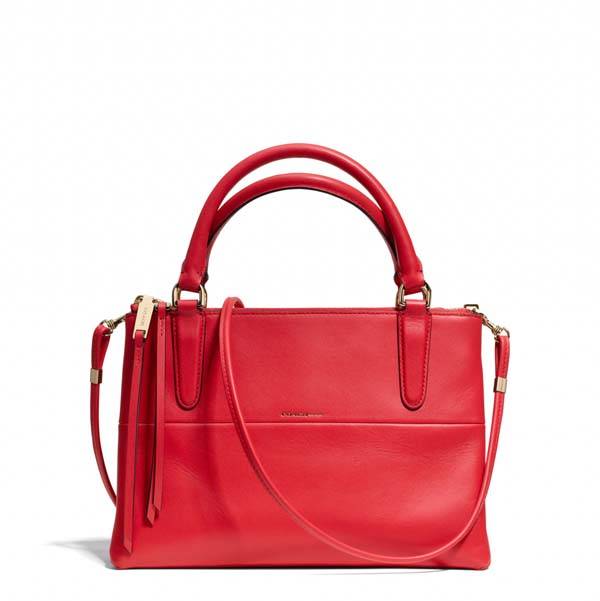 Here we selected a great guide for Valentine's Day gifts for her. All women like fashion, so you can give her an elegant dress and go together to Valentine's dinner in a romantic place.
Or choose a beautiful bag, sunglass, or shoes like Marc Jacobs round sunglass for women, Mini borough bag from Coach, Camille heel shoe from Coach, these are very beautiful gift ideas.
If you can buy a precious gift for her, like jewelry or original perfumes, we selected Swarovski's great collection of jewelry gifts. The perfect way to say on Valentine's Day I Love You and you are a very special one with Eros Rose Pierced Earrings.
Match Necklace from Swarovski is romantic and feminine. All women love beautiful Valentine's gifts or skincare gift sets, so we help you with some beautiful gift sets like Estée Lauder Sensuous Nude, Clinique Better, and Brighter skin.
Valentine's Day Flowers
Every year flowers and roses take a big place in the gift guide for Valentine. A Flowers bouquet suits any occasion, but on Valentine's Day, I have a special taste to say to your couple I love you. You can get flowers or red roses with Valentine's chocolates in a heart shape.
It's a romantic Valentine's Day gift idea. Buy a beautiful gift basket of flowers. Or send Valentine's Day flowers, bouquets, or roses for your loved one worldwide online.
You can find flowers shops online, with same-day delivery. Anywhere Flowers for valentine's Day.
Valentine's Day Cards
Valentine's card is an important thing on this Day, with every present you get a card. You can send it online, let your lover know how much you love him by sending Valentine's card, and write a love song and expressions in it.
It's also a perfect gift for Valentine's Day, and you can present it to your family, your child, or your lover. You will find more Valentine's cards shops online, or you can present a personalized Valentine's Day card. It's a fantastic gift.
You can make something special like a handmade Valentine's card, make it by yourself with a personal photo with your couple, and make it a special gift. We know that cards are gifts for everyone.
Valentine's Day Recipes
After decorating your home for Valentine's party, plan a romantic dinner. First, you need to prepare Valentine's food and sweets. Such as cupcakes, chocolates, Valentine's pudding, and sweets are perfect for a valentine.
Everyone likes to eat it, and prepare some candies, rose basket cupcakes, heart-shaped desserts, chocolate desserts, and cakes. Also, do not forget to prepare red cocktails like sherry cocktails.
There are a lot of Valentine's gift ideas; we celebrate this Day with husbands and wives, surprise your special person with a romantic and different gift.
Another Some Suggestions to Get you Started
Love is in the air again, and it's time to start looking for Valentine's Day gifts for the ones you love. Valentine's is when you can express how you feel for your lover, family, and even friends.
Guys are not always easy to shop for, so when looking for Valentine's Day ideas, think about the things he likes to do or the things you like to do together.
Valentine's gifts should be fun, not just practical. For example, if your guy likes to play golf, maybe he'd like a new set of clubs. Or maybe you both like to go to the movies, so how about tickets to the latest release? Just make sure it's something he wants to see, not just what you want to see.
But this holiday is not just for lovers, and you can come up with ideas for Valentine's Day for any member of your family or friends.
Some cute Valentine's Day ideas for your mother might be a beautifully decorated box with a certificate saying, "It's a box of hugs." An especially sweet gift to give to a friend is a package that says "my favorite thing," When they open it up, inside is a mirror that they see themselves in.
Help with Table Decoration Ideas
If you need romantic Valentine's Day ideas, flower the lady in your life with a bouquet of red roses or simple accessories which can easily highlight the real feel. And that special guy might enjoy a certificate for one of your wonderful massages he enjoys so much.
Here we show you these romantic Valentine's Day table decoration ideas that can make a different sense on that special day.
There's no end to the ideas you can come up with to make this Valentine's Day special for him, her, or them. As long as you try to express how you feel for them, you can't go wrong.
Valentine's Day, is about celebrating that special day you share with your beloved. A simple and genuine gesture is the best way to express love for your lover. It is the Day when lovers worldwide celebrate the essence of being in love with a special person. So, choose your way of expressing love.
Valentine's Day is the perfect occasion to show your love to the person you hold dearest in your heart. Aside from the usual card with the common message 'Will you be my Valentine', there are many great Valentine's Day ideas you could consider.
Continue to read this article, and you will find some of the most amazing suggestions below.
Valentine's Day Chocolate
It's a nice way of expressing feelings to the person who specials for you. Valentine's Day Chocolates come in all sizes, shapes, and make and are also suitable for all types of taste palates.
You can safely give this as a gift on Valentine's Day. Homemade chocolates always score over the ones brought from stores.
However, you can always buy those sinfully delicious chocolates, which melt in your mouth from the stores, and give them as a gift if you can't make them at home. If you can make Valentine's Day desserts, it's a fantastic gift.
Jewelry and Watches
It's a precious gift, and every woman will like it so much, you can give your wife a ring or watch on Valentine's Day and make it special. However, suppose you're looking for the perfect Valentine's Day gift for your sweetheart.
In that case, you will find a great selection of Valentine's Day jewelry, including heart jewelry, love jewelry, beautiful engraved jewelry gifts, custom birthstone jewelry, and more.
Women want jewelry, and it's your job to get it for them. And make it a special occasion for you and you are beloved.
Beauty Gift Ideas
You can give her a personalized gift, like makeup gifts, perfumes, and spa gifts for skincare. So let that special one Escape this Valentine's Day with this wonderful gift basket, Valentine's Day gift packages. They are filled with everything they will need to relax and enjoy a day of pampering.
Givenchy Eau de Parfum Intense Spray, the fragrance has many facets. It opens with a glittering freshness evoked by luminous top notes. Next, sensual heart notes, including orange blossom, sambac jasmine, and frangipani, induce a sense of intense femininity and give way to a warm velvet-dressed base.
Personalized Love Poem
Romantic customized anniversary, Valentine's gift combines preserved roses and a personalized love poem.
This beautiful glass dome with real preserved red, ivory, pink or blue roses is a romantic way to tell someone special how much you love them.
Personalized Valentine's Day gifts
Personalized Coffee Mugs a perfect pair for the perfect pair! The couple's last name will script across the front of each mug. The mug set fits together perfectly, featuring sculpted heart handles to complete the romantic design.
Handmade glass rose filled with perfume – this gift represents the perfect blend, as it delivers two of the things' women love the most: flowers and perfume.
No matter how old they are, women will always adore receiving a stuffed toy. Find something cute and add to that a great Valentine's Day card. She will love your gift.
Love pillowcases – if you get her a set of pillowcases with love messages imprinted on them, she will appreciate you bringing romance into the bedroom. Talk about a great fit.
Edible underwear – this is the perfect gift if you are looking to re-kindle the flame of passion this Valentine's Day. Imagine the look on her face when she sees the sexy gift you have gotten her.
'I Love You' Toilet Paper gift – this falls in the category of funny gifts. If your girlfriend has a good sense of humor, she will certainly appreciate this gift, and the two of you will laugh.
Gift basket – if you are not certain what kind of gift to offer to her, a gift basket will save the situation.
Valentine is very close, and you don't buy Valentine's gift for your lover, we can help you think of a different and featured gift for Valentine; how? We will tell you.
You can make something personal for your couple; it will be a fantastic gift because they are the only one who has this gift, and It was an unexpected gift and thus will be a surprise.
Sure, we know you can buy a lot of Valentine's gifts, and there are many gift ideas you can give to your lovers, such as perfumes, makeup, jewelry, watches for them, cards, and flowers with chocolate baskets.
Homemade Valentine's gifts
I see that a personal gift is perfect for Valentine, like a homemade Valentine's card with your photos, that you can make it by Photoshop and apply some touches like hearts and love letters that express your emotions.
You can give it to them yourself, followed by Valentine's flowers with beautiful red roses or followed by chocolate baskets. Or create your message on a papercraft with hearts and colored it with your favorite colors, and put chocolate in every heart or flower you have done it.
Cheap Gift Ideas
You can also make an album with your photos taken on special occasions; they will like it and don't forget to apply your personal touches. Or you can print your pictures on a cup or pillow.
There are some new and different Valentine's gift ideas. I like it, it is a personal portrait for your lover, if you can draw it by yourself, or in case you can't draw it very well, any good painter can draw it for you fast, and put it in a big frame with red hearts balloons and flowers.
Finally, I wish you spend a Happy Valentine's Day.