Top Three Bridal Veil Alternatives Winter 2012
You have your dream wedding dress, it's time to focus on all of the other little details that will put the icing on the wedding cake. When shopping for your bridal accessories, keep in mind that you want to select pieces that will complement your dress,Looking for wedding veil alternatives, I recently peeked into their new 2012 collection and already fell smitten for three beautiful designs.I will present to you top three bridal veil alternatives for winter 2012. Tea For Two Birdcage by Queen and Bowl, Vintage 1940's Diamante Juliet Cap by Vintage Head Dresses, Fleur Fascinator by Olivier Laudus.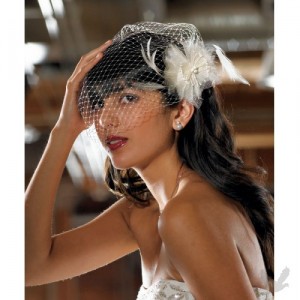 Vintage Headdresses source the finest vintage jewellery pieces from around the world to create unique vintage tiara, headdress, vintage headband, hair brooch, comb, hairpin, vintage dress brooches and vintage jewellery designs, perfect for brides seeking a timeless piece of wedding jewellery., The Tea For Two birdcage veil by Madeline Isaac-James is handmade in the UK and one of our personal favourites. Features a large, vintage style Swarovski crystal-encrusted ornament with metal comb on the underside, with ivory French veiling to finish. Handmade in England by The Vintage Sparkle Company. Have a look for this Top three bridal veil for 2012.
Subscribe

to Stylish Trendy