Tigi Hair Colors 2012
Tigi hair colors 2012. Colour your life with style. TIGI Colour blends cutting edge fashion with innovative technology to bring you vibrant, beautiful hair colour. red,blonde,and others new colors for your hair in year 2012.
TIGI Colour's advanced technology is what truly places TIGI Colour above the rest. The one of a kind P dot (Penetration Delayed Oxidation Technology) technology ensures that your haircolour results are long-lasting, uniform, rich, vibrant, and reflective. How does it do that? When it comes to innovative haircolour, TIGI Colour gives you quality and results that can't be achieved by any other colour line. While using other competitive brands, the haircolour begins to work before it is even applied onto the hair, resulting in lackluster locks and unhealthy hair. Fortunately, TIGI Colour has the technology to ensure that the haircolour doesn't begin to work until it is actually placed on the hair, giving you amazing haircolour. With its' one-of-a-kind technology, TIGI Colour makes sure you get healthy, stunning haircolour every time. It's just that simple.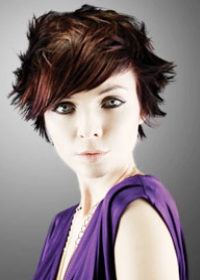 Blondes: Sun kissed, platinum or anywhere in-between, you have the striking lightness that proves BLONDES really do have more fun., light golden blonde , natural blonde, light natural ash blonde.
Reds: Crimson, scarlet or ruby, whatever your poison, you are a vivacious REDHEAD with colour to be envied by all., Indian red, intense red blonde, intense red light brown.
Brunettes: light golden brown, ultra light intense ash brown, sable.
Subscribe

to Stylish Trendy