If you are a full figured woman, you know how frustrating it can be to stay in the latest styles when all the designers seem to think all women have the physique of a thirteen year old boy. We all know that you have to have some curves if you want to look sexy for your significant other, but that just makes it hard to find the latest fashions in a size that fits well and comfortable. Fortunately there are companies like Laura plus size dresses that specialize in making you look great in hot styles make exclusively to look appealing on us full figured gals.
Laura Plus Size – Laced Chiffon Dress
If you want to look into some of Laura's finer selections, look no further than this elegant choice. The dress is make of lace with an overall lavender hue with matching pattern throughout the material. The dress falls at the knees, but the defining feature of this high fashion offering is the matching chiffon wrap that covers your upper torso, providing an extra layer that adds style and will also keep you warm on chilly nights out.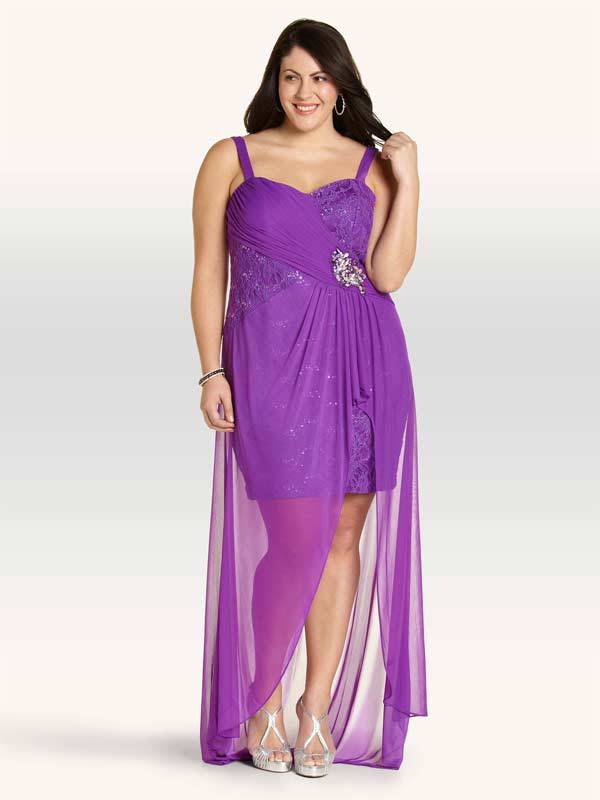 Laura Plus Size – Foiled Dress with Ruffles
For something somewhat less pricey, but equally as stylish, you should take a look at the foil-wrapped black dress. This plus sized dress's appeal lies largely in the black and silver tropical forest print that graces the front of the dress, wrapping around to the back. This is a form fitting dress, but although it is snug it is forgiving to your form to help you look your best.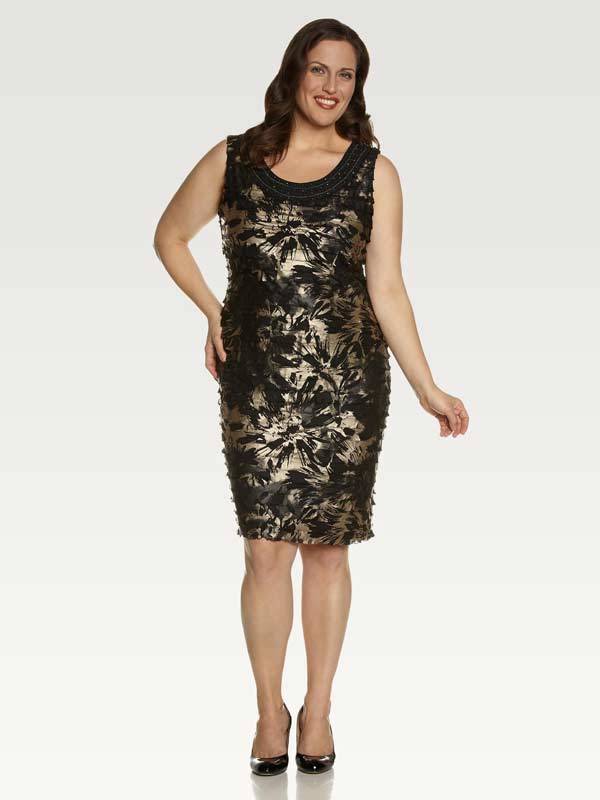 Laura Plus Size – Taffeta with Sequins Dress
If you want to look like a million bucks without actually spending that kind of money, you should look at the black sequined taffeta dress. This classic style is reminiscent of the 1950s and is perfect for the full figured woman who is less comfortable showing her form. The loose draped taffeta conceals while still accenting your figure where it counts. And the price compared to Laura's other plus size dress offerings cannot be passed up.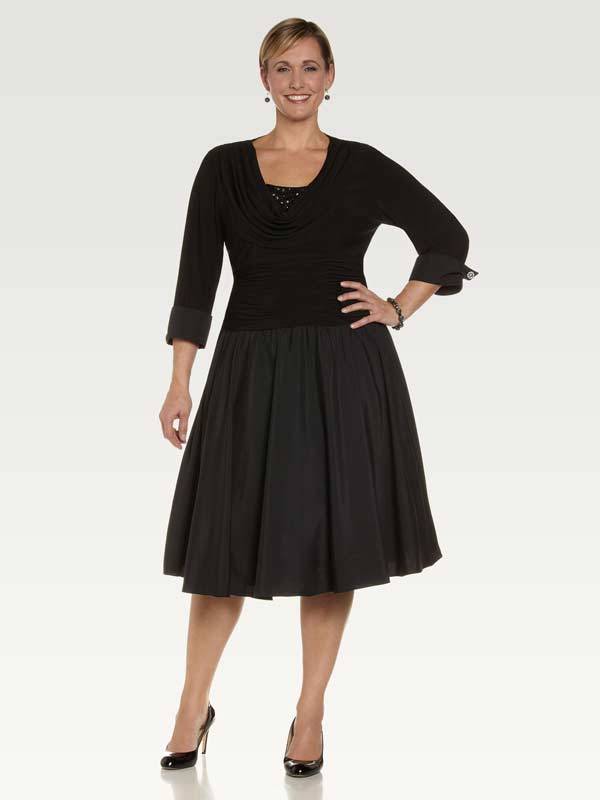 For Laura plus size dresses 2013 is the year to stop fighting the store racks filled with tiny dress sizes, and get online and go to laura.ca and check out the dresses designed specifically for the woman who has a real body.