For every woman who searching for beauty and want healthy skin and want to correct her skin tone before she even think about putting makeup on top. In the year 2013 is filled with beauty products and we all searching for everything new and perfect for get a healthy skin and natural products don't damage our skin even in makeup products or skin care creams. Here we are talking about CC creams, this year we move from BB creams to CC creams, Over the last years BB creams was an amazing thing in the world of make-up, and all makeup cosmetics presented its own Blemish Balm creams with natural materials, and the biggest beauty new products this year is CC cream, also the famous beauty brands presented to you CC creams. We need to know that:
What is a CC creams? Why you need to use a CC cream? And, Are CC creams effective?
It is known as color control cream, or colour correcting cream, we can say that CC cream designed to bright your skin color, reduce dark spots, Moisturizes your skin and take out redness. A CC cream is a comfortable for skin; it's come in the skin care category more than makeup section like BB cream come with a makeup product. Theses creams can be used alone for a healthy look for your skin, you can apply it as a primer under your base or your concealer. Come with us to know the best CC creams in 2013: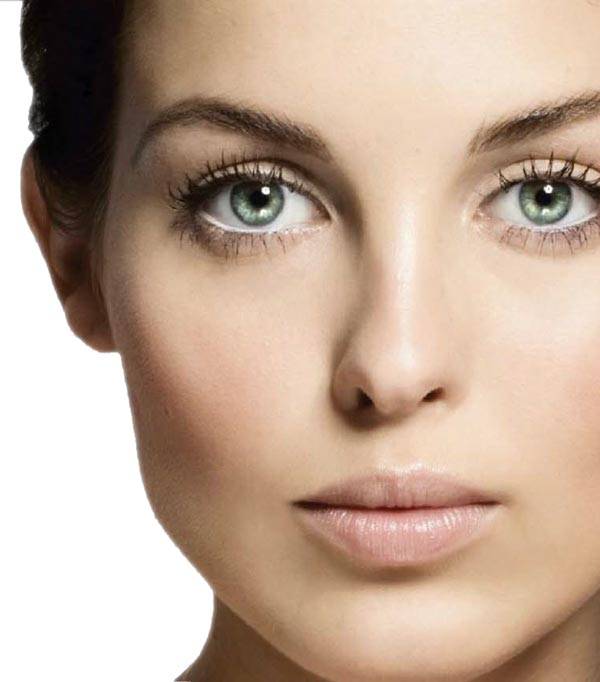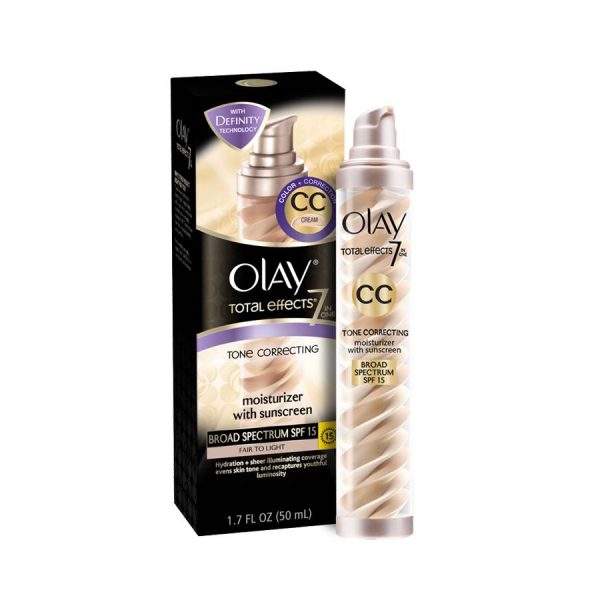 Olay CC cream total effects tone correcting moisturizer with sunscreen broad SPF 15. The beauty company, Olay won the race and lunched the first one of CC cream in October, and of course many beauty companies will lunch their own CC creams in this year. You will love this product because it is hydrating and Leaves your skin moisturized don't dry, for that you can use Olay CC creams for dry skin to hydrate it and protect it from dehydration, and this product fight 7 signs of aging make it very amazing, and hide the age spots and wrinkles, with daily anti-aging moisturizer, and SPF 15 sunscreen for younger looking skin. Olay CC cream available in 3 shades: fair to light, light to medium, and medium to deep.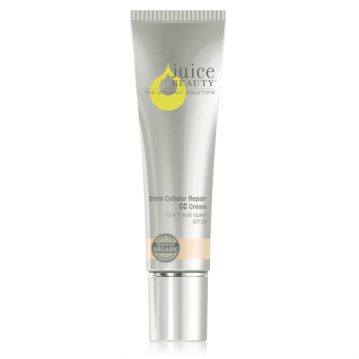 Stem cellular repair CC cream from Juice Beauty, a scientifically innovative 12 in 1 color correcting cream for glowing, radiant, ageless skin, repair skin damage from sun or from dark spots and acnes, ultimate moisturizer, and protects from sunscreen with chemical free SPF 30. Great for all skin types especially beneficial for skin showing the signs of aging including fine lines, wrinkles, and sun damage. Juice Stem cellular repair CC cream Available in 2 shades natural glow and warm glow, to benefits any skin color and type.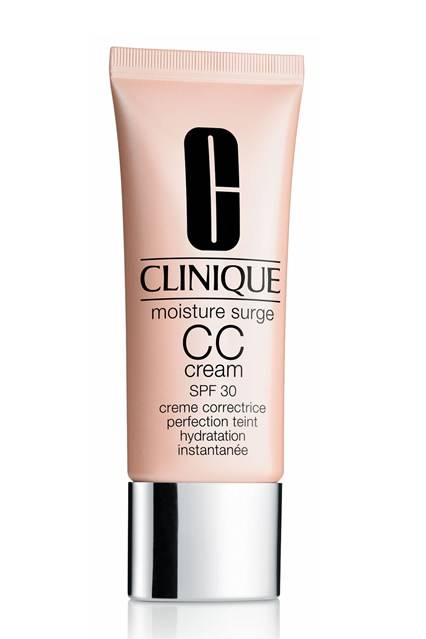 Clinique moisture surge CC cream, CC creams differ from BB creams, BB for blemish balm or beauty balm, but CC creams for color control , or complexion corrector, protect from sunscreen and semi sheer coverage, but with added a new technology ( color correcting) to improve skin tone without a heavy and oily texture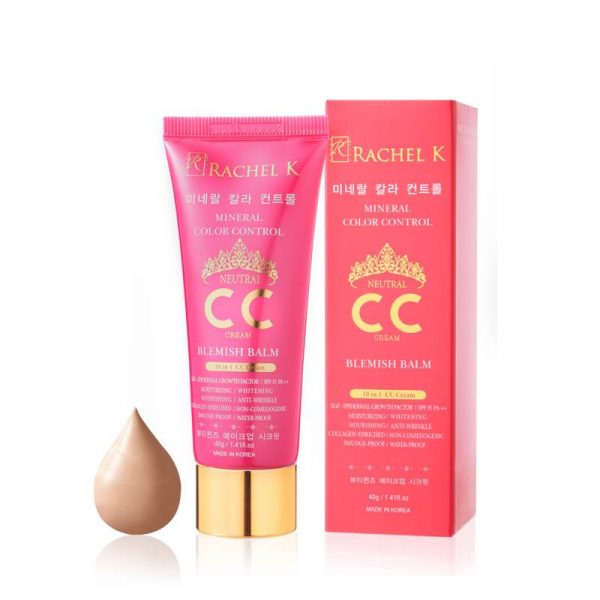 Rachel K CC Cream,  Make your skin more whitening, brightening, and moisturizing With UV protection with SPF 35 , and non-oily skin.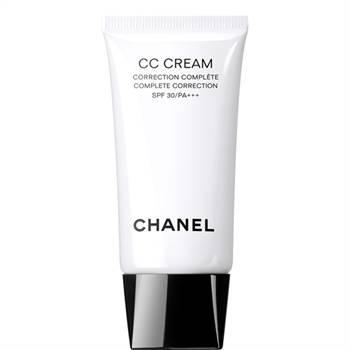 Chanel CC cream complete correction SPF 30, Chanel lunched this CC cream, as a perfect fusion between skin care and makeup, this product is suitable for sensitive skin because it contains cornflower , flower water, that helps your skin to relax, and hydrate your skin over 24 hours.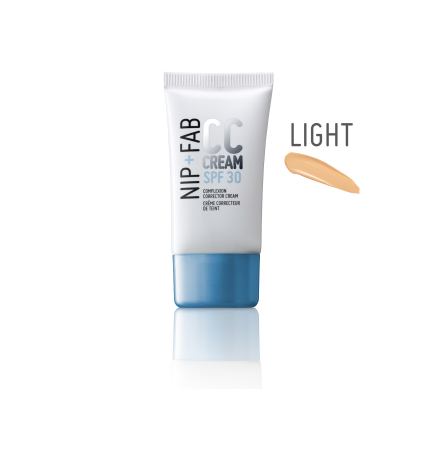 Nip & Fab CC cream, published in 2 shapes light and dark, for skin and for eyes too CC eye fix, light and medium. SPF 30 moisturize your skin on 24 hours. Works like All cc creams contains high sun protection SPF to protect your skin from UVA and UVB rays, and Contain natural ingredients unite the color of your skin, and moisturizing, and remove any redness, fed and leave it soft. Nip & Fab CC eye fix, Nip & Nap Complexion corrector cream eye light; refreshing eye cram and concealer in one, help your eye to bright and protect area around the eyes from the sun.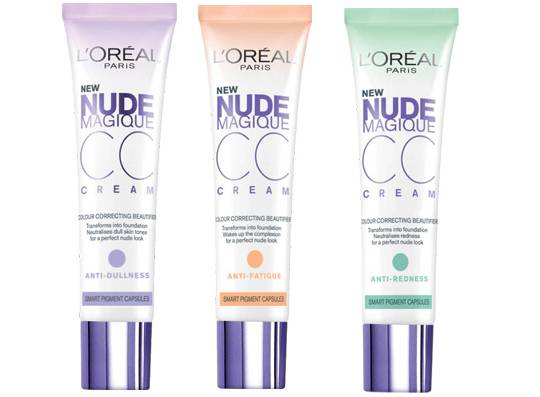 L'Oreal Nude Magique CC Cream Anti-Dullness, L'Oreal Paris published 3 CC creams types: Anti-Dullness, Anti-Fatigue, Anti-Redness. All L'Oreal cc creams have SPF 12 and give your skin a light with a natural skin tone.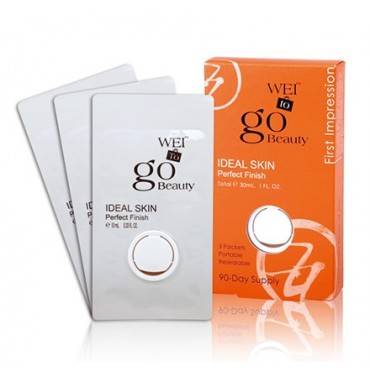 Wi to go Ideal Skin Perfect Finish, Wi To Go beauty company lunched to you Ideal skin perfect finish color control cream packaged in 3 portable, take it with you anywhere for perfect skin tone. Available in 3 types, light, medium, tan. There are were everything you need to know about CC creams.