Tarina Tarantino jewel eyeshadow palette. Tarina Tatantino beauty believes that makeup is an accessory that should enhance your look, just like your favorite piece of jewelry. Here, Tarina shares a multitude of sparkle-inspired makeovers that combine her fantastical, feminine style with beauty that's perfect for girls of all ages. Find one that captures your individual makeup style.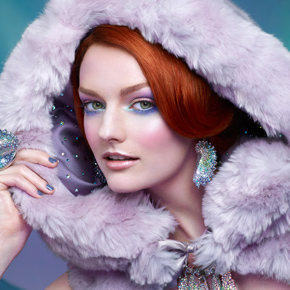 Tarina Tarantino's Jewel Shadow Palettes Like little jewelry boxes, each of Tarina's Jewel Shadow Palettes are packed with luxurious shades, each infused with crushed pearls, diamond, and porcelain powder to create sparkling radiance on your lids. While the formulas can be applied wet or dry for desired pigmentation, the gorgeous oval compacts feature an extra-wide mirror for more precise application on the go.
Tarina Tarantino's Jewel eyeShadow Palettes feature five gemstone-infused shadows that look beautiful on any skintone. These highly pigmented shadows give beautiful color payoff and blend easily with a velvety texture that stays on all day. Their compact size makes them perfect for makeup looks on the go, too. Tarina Tarantino Delightful Jewel Eyeshadow Palette is a cooler toned set of more neutral shades. I think we could hedge and say it's more neutral-cool than really, truly cool-toned. The formula is designed to have intense color payoff, and the eyes shadows are long-wearing and can be used wet or dry. Tarina Tarantino Jewel Eyeshadow Palette Available at Sephora.