When you are on the beach you want to get a simple make up as you can, but still look as good as possible,You can easily get it in 2 or 3 minutes, and get a simple beach makeup look. By using best makeup products and cosmetics. and make sure a face full of makeup doesn't look right on the beach. so any makeup product you put on your face should be light and sheer. And any makeup you put should enhance your skin's natural color. Summer Makeup 2012 For Beach tips: Come and learn How to wear natural makeup to the beach.
Here are some of easy summer makeup tips for best beach makeup look.
1. the first thing, you need to protect your skin from sun damage, so you need to use a facial beach sun cream, Sun Protection, sun block. And remember that sun screens should be applied 20 or 30 minute before exposure to the sun, and not forget to reapplied it every 3 hours. best Sun screen products you can use it and it's very Nice on the skin like, Estee Lauder Sun Block for face SPF 30. You can also mix it with foundation like Estee Lauder Double Matte Oil-Control Makeup SPF 15.
2. you can apply over the face powder and blush in peaches, pinks, orange colors to gives a beautiful apricot glow and lets the un shine, making your skin gorgeously radiant, like MAC Lilicent Blush creme, Dior skin Nude Glow, Laura Mercier Loose Setting Powder.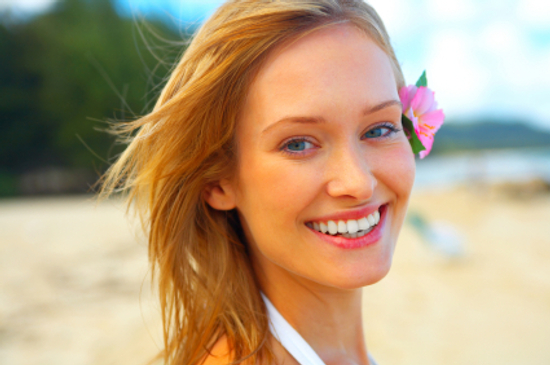 3. Use lip butter stick spf 15, protect your lips from the sunlight,like Revlon Colorburst Lip Butter this is new for 2012, Korres Jasmine Lip Butter. And you can also apply moisture rouge like Chanel Rouge Coco Shine Hydrating Sheer Lip shine . And apply a fresh lip gloss , such as Guerlain Terracotta Moisturizing Sun Shimmer Gloss SPF 15 in 01 Sable., Estee Lauder new PURE COLOR HIGH GLOSS
4. Apply a liquid concealer, add Helena Rubinstein Magic Concealer on to a small brush under your eyes, or if you can't, you can leave the eyes and let your cool sunglasses hide them circles.
5.your eyes makeup are so simple, you can apply a waterproof mascara like, Max Factor False Lash Effect Mascara Waterproof. Estee Lauder Sumptuous Waterproof Bold Volume Lifting Mascara., you can also apply some shiny eye shadow on yor eyes such as pink, yellow, Lemon eye shadow colors.
Important note: If your skin is sensitive and you're not used to wearing makeup,. Make sure clean your face before sleeping. You can remove it by makeup removers products or makeup like, Clinique Take The Day Off Makeup Remover.





Have a nice time and lightly summer makeup