Splat Hair Dye Splat Hair Color Kits
Who is a Kate Winslet fan? Not many would say that they aren't a fan of Kate Winslet because she an absolute icon in the Hollywood. Her charismatic personality is loved by millions of people around the globe. If you're a fan of her, you must have seen the sparkling and bright color dyed hairs she had in "Eternal Sunshine of the Spotless Mind". Kate looked absolutely stunning in the dazzling purple, sparkling pink, navy blue, flirty orange, devil red and lime green dyed hairs. You can also have the same look with the use of Splat hair dye. All these and many other dye shades are available in the Splat Hair Dye collection. Shining, bright and vibrant color dyes are now within your reach.
Splat hair colors kits isn't like the traditional dyes which only come in shades of brown, black and golden. Splat hair dye collection is full of modern day dye colors. These shades and colors are also used by celebrities commonly. If you're a red head, you can add a wave of navy blue color in your hairs to have the trendy look. Try the shades of pink dye to exhibit your love for pink. You can apply all kinds of shades as they won't make you look odd because this is the modern age and you need to do something different. Splat hair dye collection is made for those who love changes and are willing to enjoy their youth.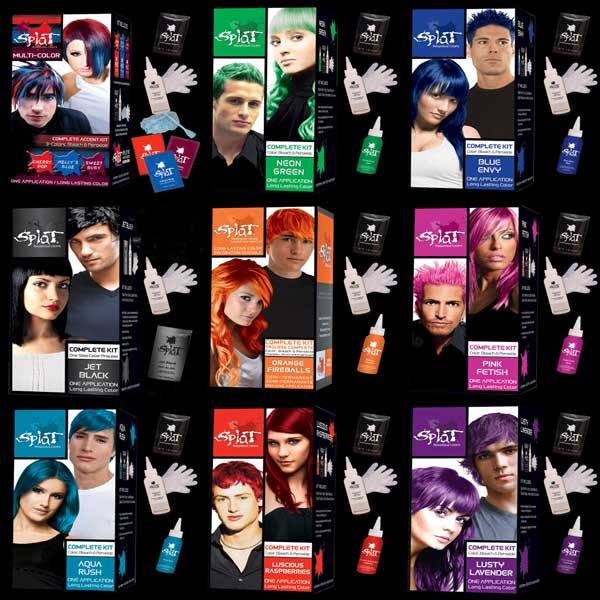 Subscribe

to Stylish Trendy