How to create the perfect cat eye look with Smokey eyes. How to apply eye makeup? Here we will learn together how to do makeup and how to do Smokey eye, Cat eyes makeup too. Cat eyes are seductive and suits almost everyone. Smoky eyes can make your eyes the center of attention.
Creating the perfect cat eye look is all about using and properly applying eyeliner or eye pencil to create a hard line around the eye. The best way to make your eye shadows stay put on for longer is applying an eye shadow base. applying eye shadow.
A good eye shadow base will not only prevent your shadows from creasing but it will also aid in blending the eye shadows to perfection. They intensify your shadow and make it stay put on for longer. You can create the cat eye look simply by using liquid eyeliner or eye pencil to line your lash line.
How to apply Eyeliner?
If you want to create a cat eye look you should use black or brown colors as they look best. So the first thing you should decide is whether to use liquid eyeliner, gel eye liner or eye pencil. The traditional cat eye look doesn't involve any eye shadows at all but today the smoky cat eye look is very popular amongst the younger women as it looks very seductive and classy.
How to apply Mascara?
lashes in order to open up your eyes and to define them. Position your eyelash curler around your eyelashes and carefully squeeze the edges of the eyelash curler together and hold for a few seconds. Then apply mascara black or brown looks great for cat eyes.
To avoid smearing mascara use a waterproof mascara as it doesn't dissolve in water. Apply a powder to the lashes, this will give your lashes volume and will allow the mascara to stay longer.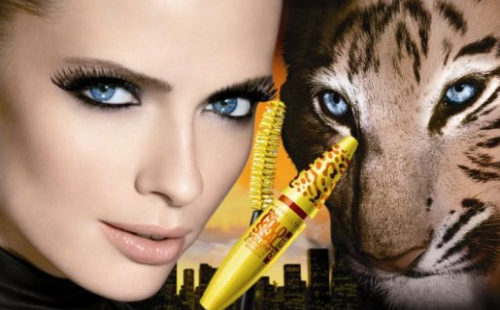 Maybelline New York Smokey Eye & Cat Eye. Now Smokey eyes go feline.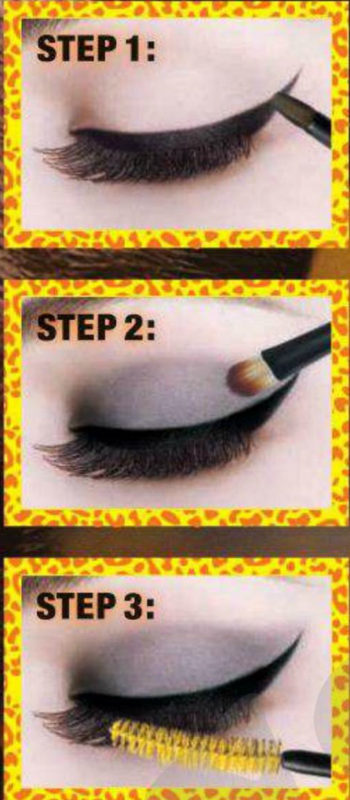 First create a flick with Maybelline  Eye-studio lasting drama gel eyeliner which comes with its own applicator.
Next intensify your look with Maybelline cosmic black eyeshadow. shade your lids in a triangular shape following the flick of the liner and smudge with your finger to blur the lines.
To finish, applying mascara,  flick out and extend the look of lashes at the corners with Maybelline The Colossal volume express – Cat Eyes mascara, waterproof  mascara in just one coat.