Sherri Hill Prom dresses. Designer Sherri Hill is known as a distinguished and respected fashion designer whose star continues to rise.
Sherri Hill's exclusive custom and ready-to-wear collections epitomize the fashionable lifestyle of today's thoroughly modern women. From couture one-of-a-kind designs fabricated for entrance-making, award-winning moments – to prom perfect gowns and dresses that define and set the stage for ageless fashion appeal – each authentic Sherri Hill look is designed to seamlessly enhance and fit the female form with fashion forward styling and wear ability.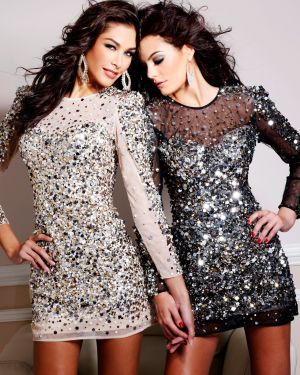 Every Sherri Hill design is created and made to the highest standards. From the selection of the most beautiful and luxurious fabrics and embellishments to innovative silhouettes to accentuate the best features of each and every woman, Sherri's meticulous attention to detail is an art form indicative of the talents crafted and honed in the best couturier houses and wardrobe costumers of all time.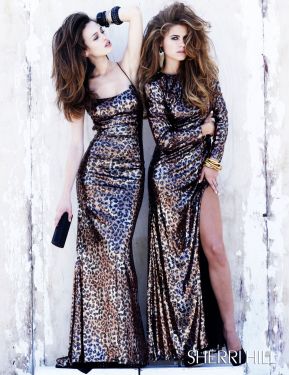 The prom designs feature large bows, overstated flower pins, unique patterns, and bright colors. Whether a short mini length party dress, sleek cocktail dress, straight head turning look, soft flowing chiffon A-line, a fantasy ball gown, or over the top evening gown this collection will revive your sense of style and fashion. Sherri Hill prom dresses.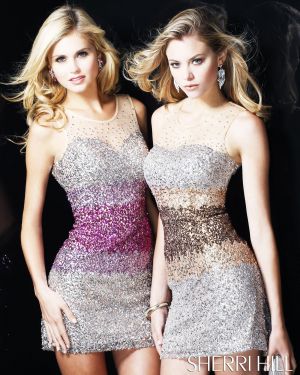 Sherri never ceases to amaze us with her beautiful attention to detail and fit! Her gowns have graced some of the top pageant contestants all over the world! You can trust Hill's craftsmanship and sense of femininity to make you look like a star for your special day.