A hairstyle is dependent on so many things, the length and type of hair, the hair color and even on the tailoring of the prom dress you would like to wear. Therefore, before thinking about the hairstyle we suggest everyone to choose the dress first.
After that, make sure you have some time for some experimenting on your hair. As we live in the time of all DIY becoming extremely popular, why wouldn't you give a try to create a hairstyle yourself? Let's see how to get started.
What You Need
Before going for any DIY prom hairstyle make sure you have one or more of the following tools:
Hair curler
Hair straightener
Bobby pins
Any hair accessory that goes well with the prom dress you have chosen
Hairbrush
A set of either foam or hot rollers
Teasing brush
Any sort of hair styling spray or gel
Let's underline the fact that you may not need all these but all of them may come handy. Now, let's see some alternatives for DIY prom hairstyles 2017 depending on the length of the hair.
Prom Hairstyles for Long Hair
If you have long hair you have close to limitless opportunities to create a great prom hairstyle for you. What we suggest for everyone with long hair is to create a bun or a chignon as they can be overly elegant and as an extra, they look just great with accessories.
There are dozens of buns and updos to rock and one of the easiest is to do a so-called "sock-bun" which is very easy to do, it's very economical and it looks overly elegant especially with an attractive accessory.
French roll is also a great option. If you want to add some extra body to your hair, especially on top or on the back all you need is brush the ends thoroughly and comb through on top of it. Our tip is to visit YouTube which is just full of DIY prom hairstyles and step-by-step tutorials on how to create buns easily and effortlessly.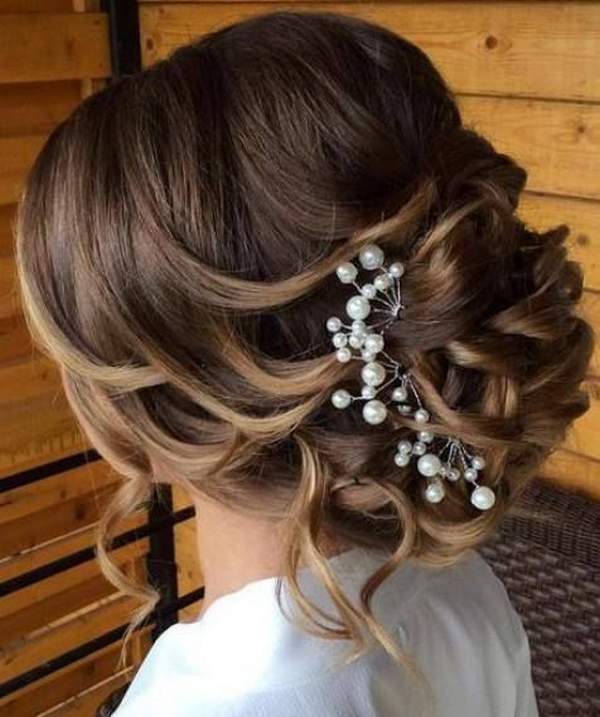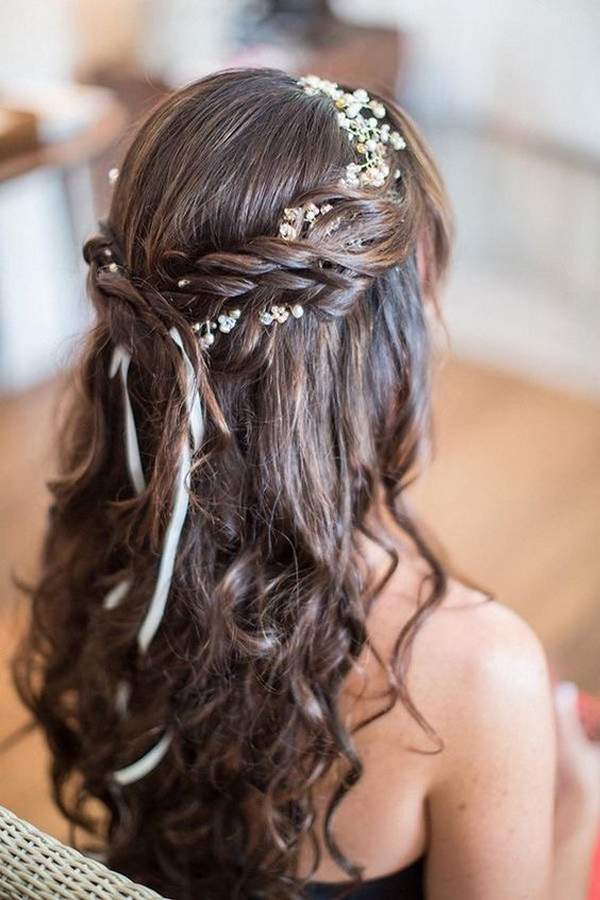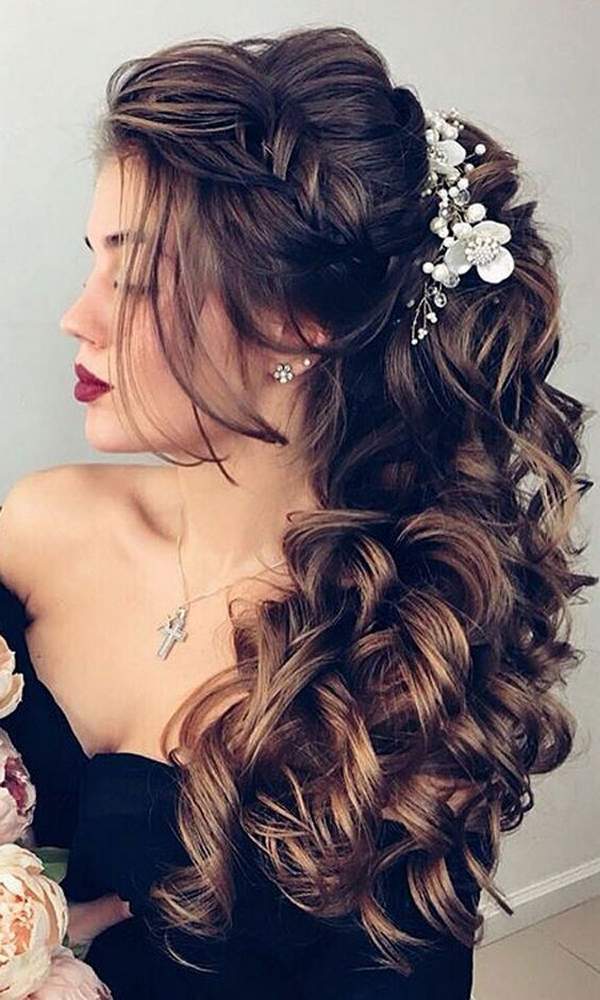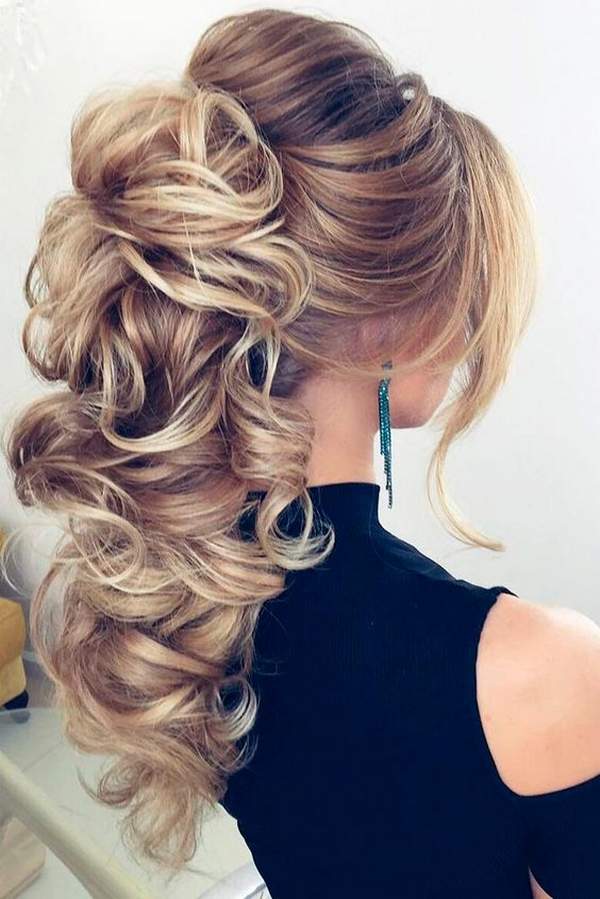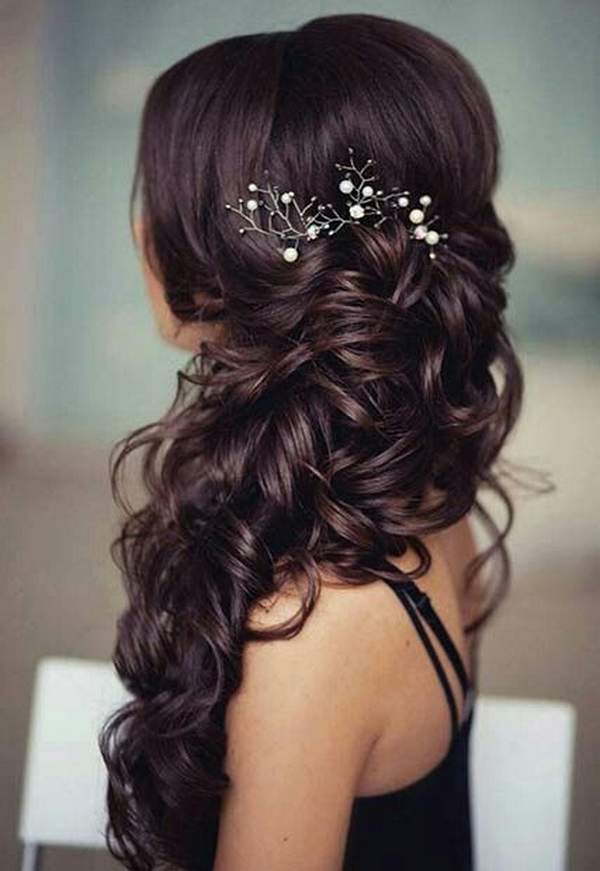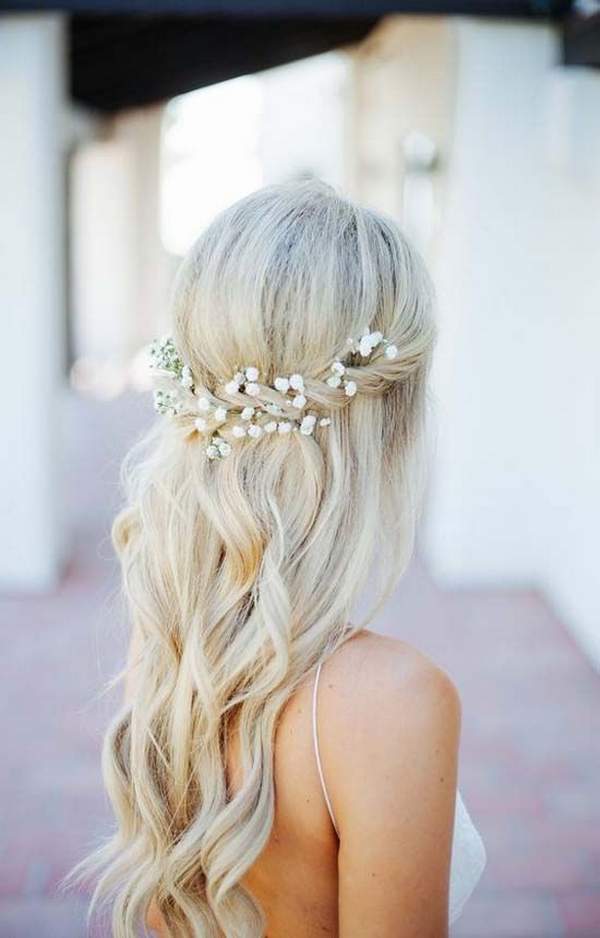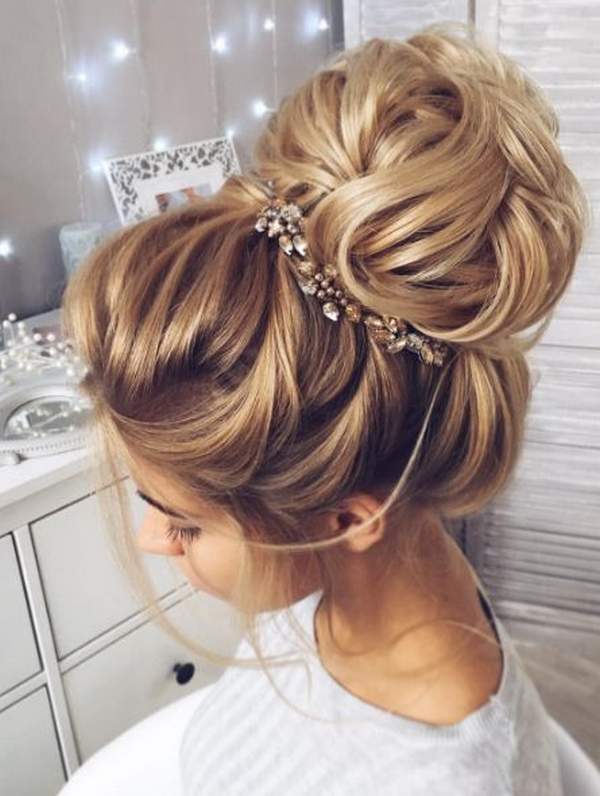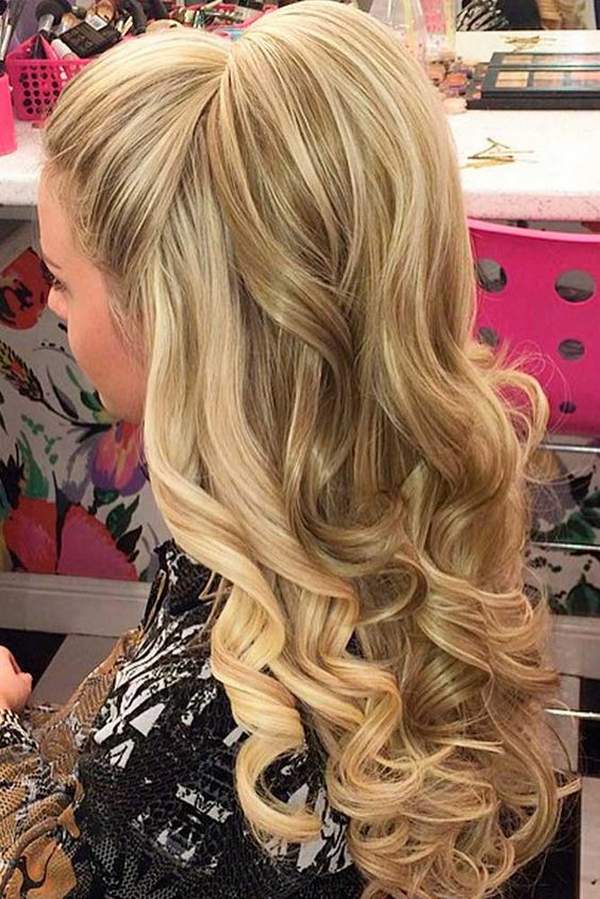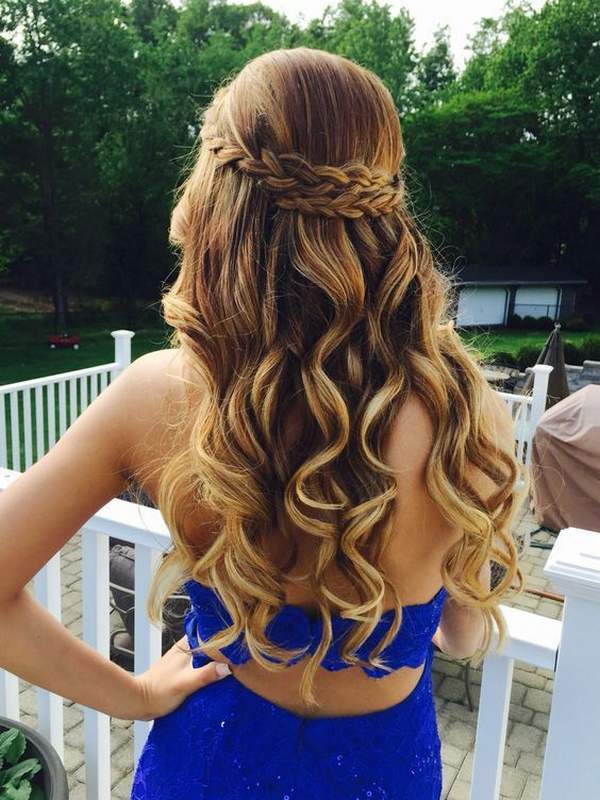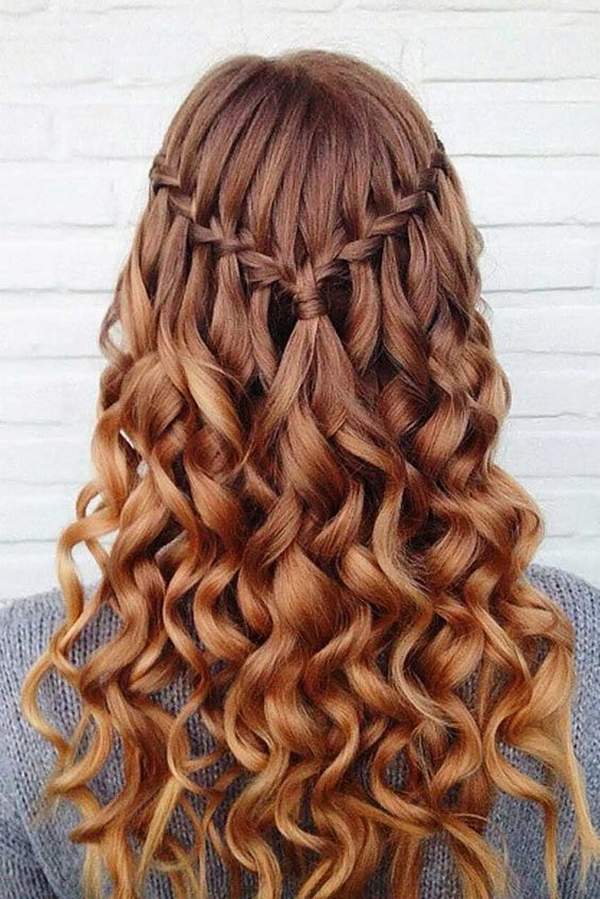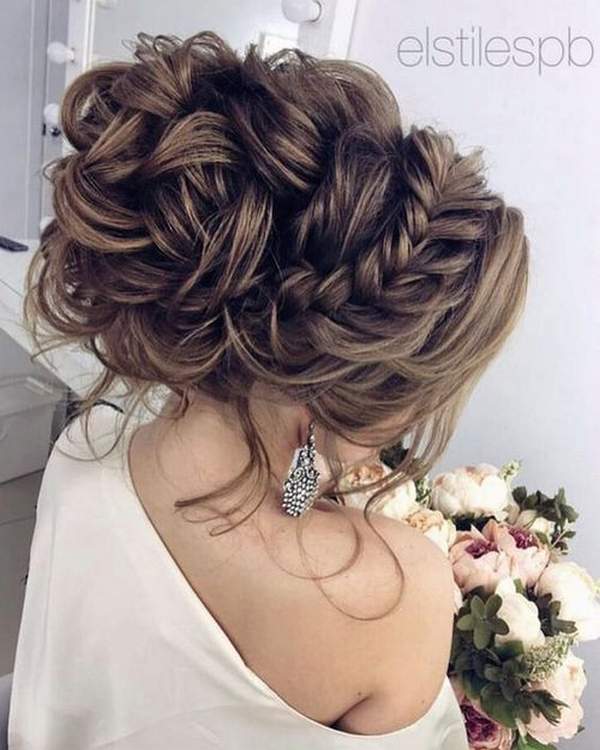 If you are one of the lucky girls who have managed to grow a beautiful long head of hair, then you will have no problems taking advantage of the latest hairstyles for prom. Long prom hairstyles can be just about anything you want because your long hair can be pulled out or packed up into just about any arrangement you want.
For long hairstyles 2013 will prove to be the year where we get back to our roots. And that means looking for prom hair that conveys a more classic approach. Conservative is the watch word here. Conservative, yet chic. We're not saying that you should try to look like a grandma. Still, check out the prom hairstyles for long hair from your grandmother's time. When they were young, they sure knew how to let their hair speak for them.
Unlike last year's prom hairstyles 2013 will convey our growing return to confidence as our families recover from the recession of the last few years. Long hairstyles for prom will feature straight lines with a little curling at the ends of our locks, symbolizing conservative values with an upturn in our spirits.
Keep it simple. You can still be stylish by letting about a handful of your hair on each side fall to the front of your shoulders while everything else is pulled to the back. Experiment with your bangs to see if you prefer letting them hang in front or pinning them back with a barrette.
And while we're being conservative, it's best to leave heavy color changes alone. It's still fine to have a light highlight, but heavy use of colors and highlights is so 2012. Classic is chic this year.
So if you want long prom hair that sets you apart from everyone else then don't look like you're stuck in a time warp to this time last year. When you go to prom this year, it's all about adopting a classic style so you can look fresh.