Prodigy Infant Car Seat Travel System
prodigy infant car seat. First to market, the smart screen digital display confirms when the base has been accurately installed. The Prodigy infant car seat is the first car seat to include the completely unique smart screen technology to help reduce the unacceptable statistic that 7 out of 10 car seats are installed incorrectly. For your baby safe.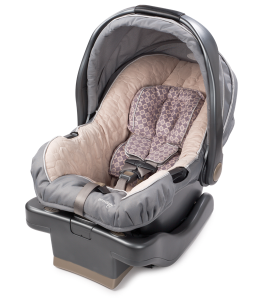 The smart screen technology is located on the base and provides clear, step by step instructions to guide parents through a simple three step process ti install the base. It also advises them when each installation step is completed accurately.
You know you've done it right when the green smiley face appears. It's that easy. The Prodigy infant car seat also includes the safeguard 1 Adjust harness system which allows adults to easily adjust the harness straps with one hand to quickly and correctly fit the straps to child without reth reading. Regardless of your child's growth or seasonal clothing, the harness straps easily retract around baby for a perfect fit every ride. Prodigy Infant Car Seat Travel System. For more any information about Prodigy Infant Car Seat visit : Summer Infant.
Subscribe

to Stylish Trendy