Prabal Gurung Spring 2012 Runway
The Fashion designer Prabal Gurung launched his collection for spring 2012, in New York fashion week 2012. Prabal Gurung spring runway 2012 is The more daring looks, made with sheer panels, harnesses, piping, latex, laser cut leather, especially when done in bright colors. Gurung is pushing beyond his comfort zone. Inspired by Araki's Sensual Flowers series, he collaborated with a printmaker in London to create a floral motif at once beautiful and lurid: Close inspection of the purple, green, and black blooms revealed that they were already withering.
The engineered print appeared on everything from a silk georgette dress, accessorized with a black leather and silk cord harness, to a fitted wool pant suit, neither that unlike things he's done before. But when he wasn't using the print, Gurung was tweaking fetish materials, hand-painting and lacquering latex for a coat, or lining a laser-cut leather T-shirt in mesh. It was more than a lot to take in. Peekaboo, too, was a central conceit: Sheer panels were inset at the waist or hips of dresses, and other items were more see-through tulle than anything else. Prabal Gurung spring 2012 collection contains evening dresses, pants, women's suits and maxi dresses. Prabal Gurung Spring 2012 Runway pictures..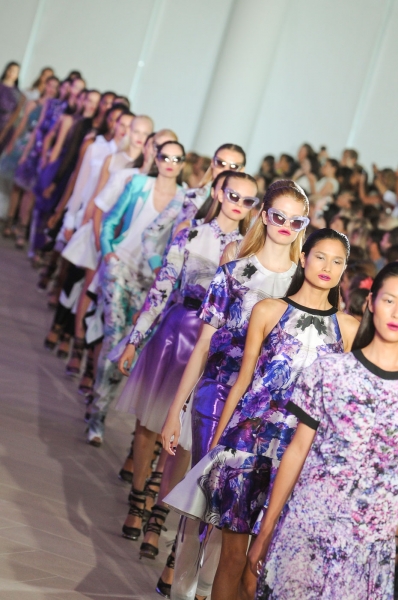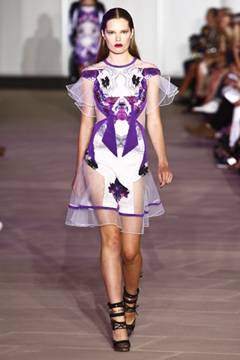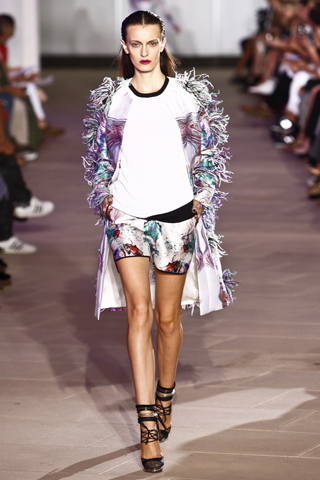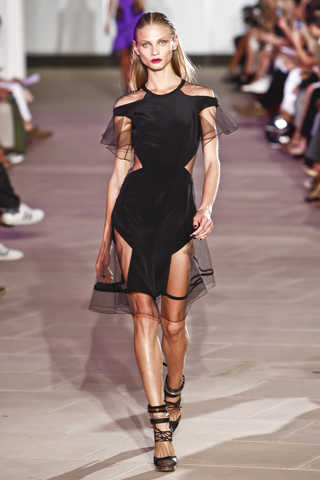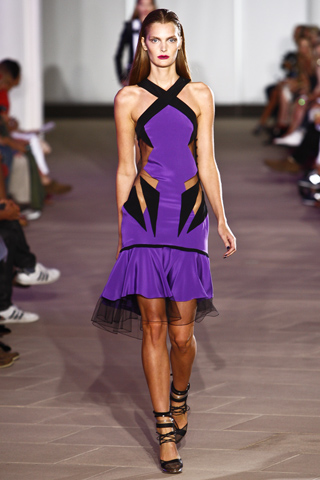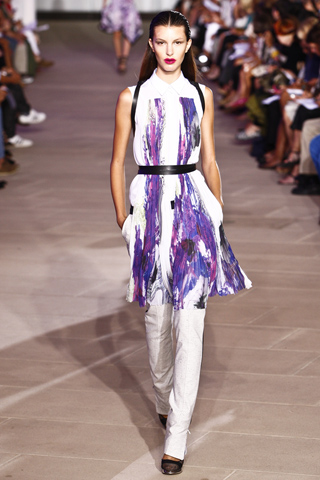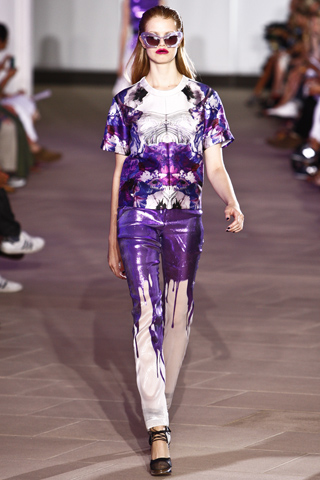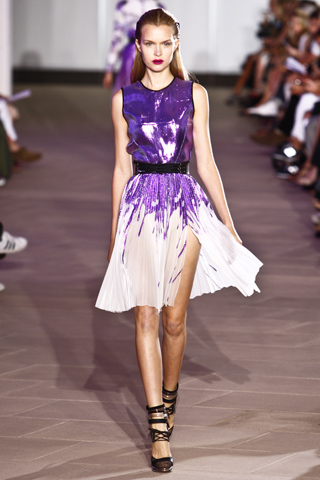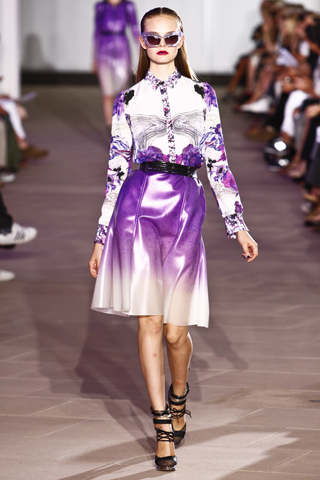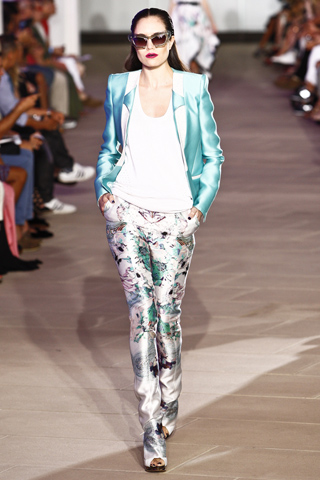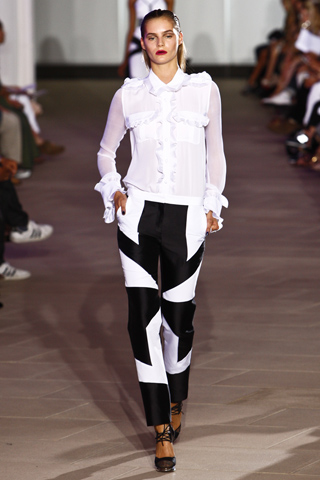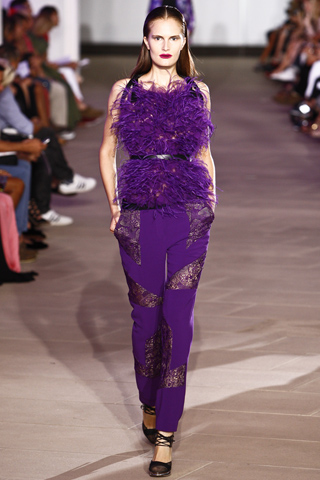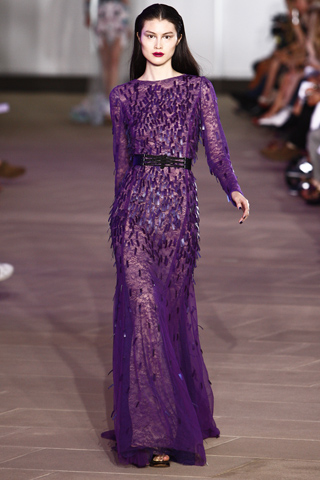 Subscribe

to Stylish Trendy