No need to worry about fashion this winter. The fashion runways have evolved over the years and 2018/2019 fashion cycle has seen the catwalks of some of the most celebrated fashion houses feature plus size clothing in their collection.
As winter draws closer, capitalizing on a few opportunities to purchase some thick layers of winter clothing might be an attractive option right now.  Winter clothing is designed to provide that much needed warmth in the time when you need most.  However, when you think about clothing this winter, there is much to be considered.
Plus size clothing is probably one of the most complicated branch of fashion there is.  Plus size women need to know what to buy to suit their body mass and compliment their silhouette.  This winter, stick with tapered straight cuts and avoid the excess of extremes. Here are a few warm wonderful winter options to keep you feeling comfortable.
Knitted Jumpers
The most important thing about winter fashion is the objective of keeping warm and comfortable. However, be sure not to do so in a heap of clump up layers of clothing that add volume to your already curvaceous body, as opposed to adding style.  Long knitted layered jumpers or cardigans are hugely popular on the run way in the plus size arena.  There are so many designs to choose from and so many fits which can either hug your body or fit you loosely.  You can combine these with plain colored tops and jeggings, with a lovely neutral colored ankle boots with fur.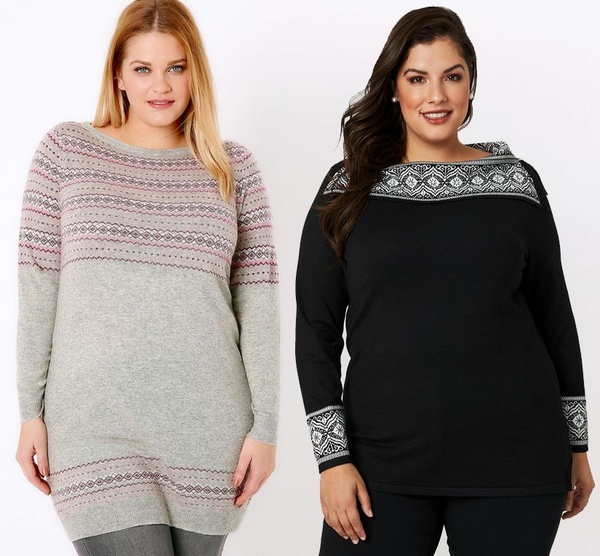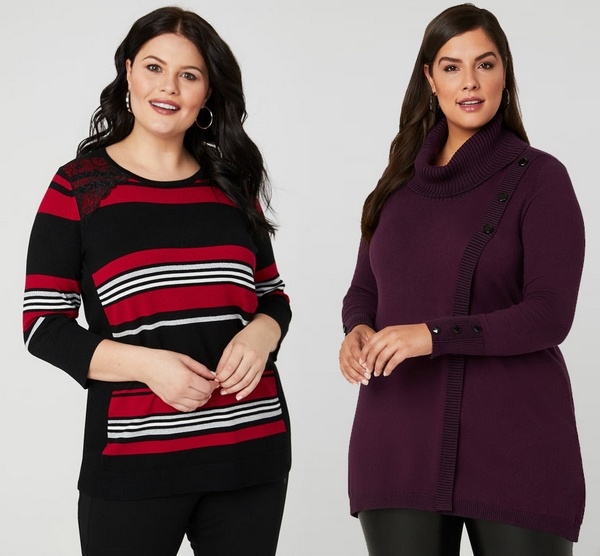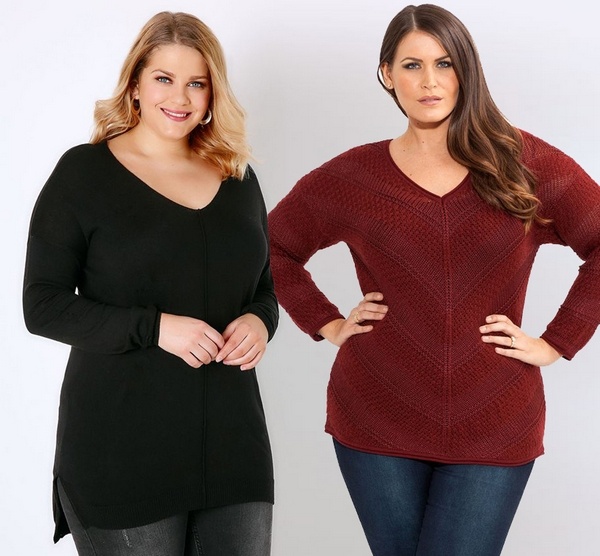 Sequined Velour Dress
If your objective is for mere comfort this winter, you may want to grab a pair of jeans and a thick coat.  However, if you plan on making an evening get away to a special place, always remember that winter, is the time to look fabulous.  There is just something about winter that brings out the sparkle in sequined clothing.  You can create peekaboo accents with a feminine plunging neckline to and ensure that the length of the dress is full length to maintain elegance and stylish sophistication.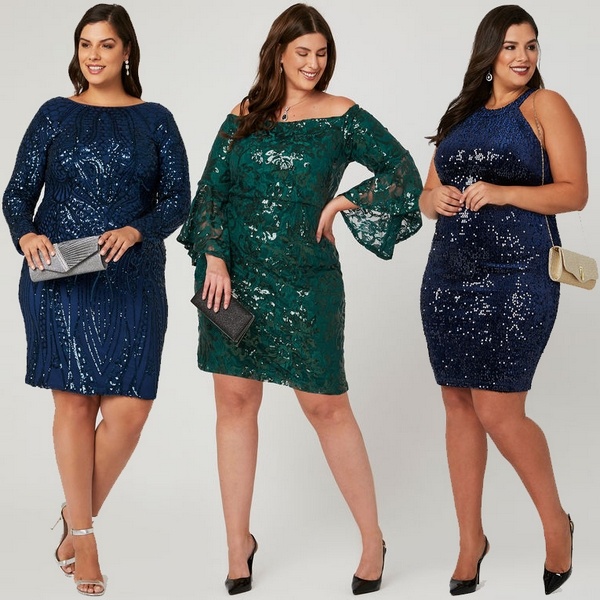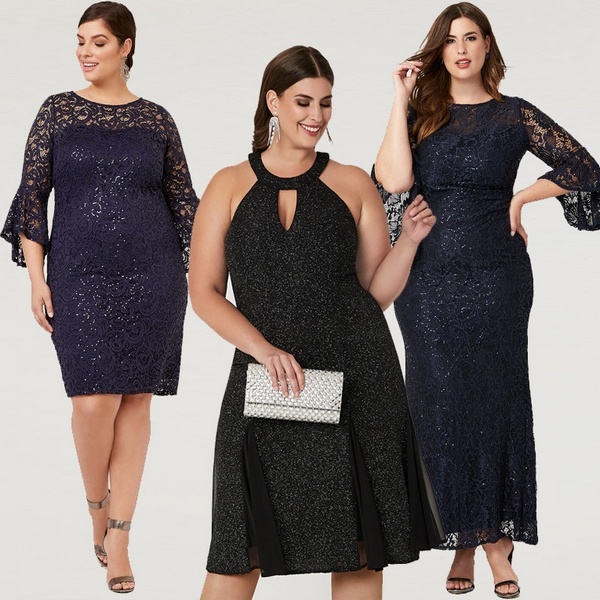 Black Leather Jacket
During the winter time, a black leather jacket is like a fashion staple.  The black leather jacket in faux or genuine leather can complement almost any outfit in your plus size closet collection.   Pair your black leather jacket with a long monochrome maxi dress, denim or multi-colored clothing, even floral patterns.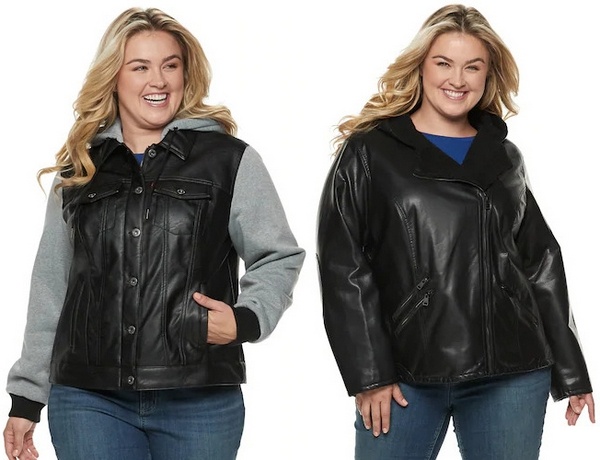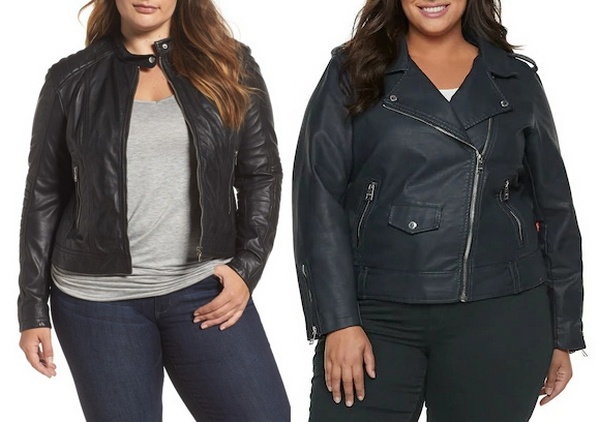 Winter Coat
We all know that no winter wardrobe is complete unless you have that much needed thick winter coat. Certainly you want something robust that will provide sufficient protection to help you cope with the stresses of your busy schedule during the winter season while flattering your shape. During the winter season, long coats, made of thick material should be your best friend.  To ensure maximum comfort without going too layered, you should opt for something in a simple dark color as darker colors trap more heat. Ensure the coat has minimal superfluities. Instead of going for pure wool, there is the option of faux wool coat which provides equal warmth, comfort and style required during the winter.