Plus Size Swimsuits Summer 2012
Plus sized women always have a Confusion and problems with the choice of their clothes, causing them embarrassment and dissatisfaction with themselves. And always try to choose clothes that fit their bodies.Here i want to talk about summer clothes for plus size women, one of them women's plus size swim suits. In the fact a lot f plus sized women want to wear comfortable and fun beach wear, and today the selection of plus size bathing suits are better than ever, and any shape can look gorgeous. Plus size swimsuits 2012.
Here you will find Tips for choosing a perfect plus size swimwear:
You must consider the best style of swimsuit for your body type. one piece swim suit are generally more suitable and perfect to the larger figure than two piece swim suits, especially the bikini styles. a one piec bathing suits will find it in variety styles, and you can choose your plus size swim suit.
If your body shaped with bigger legs, thighs Wear a skirt swim suit, a solid color like black can match with tops. A skirtini brings the eye away from your legs and thighs.
Apple shaped women , can be wear a swim dress, It is especially flattering for women have a smaller legs and thighs.
Choose a halter top swimwear The halter swim suits offers a slimming effect for the top of your body. Halter swim suits come in trendy designs and trendy colors. They can be mixed with anything worn below the waist.
When you know your figure looks like, it's your time to go to swimwear stores and shops, and look for all swimwear styles, and don't worry about the colors, Dark colors are not necessarily, of course black swim suits are the best slimming effect but you will be surprised to know how many other colors can be suitable for you like, black, blue, navy, dark blue, dark brown and violet.
I hope you find a perfect swimsuit and get your fun in the swim all the summer.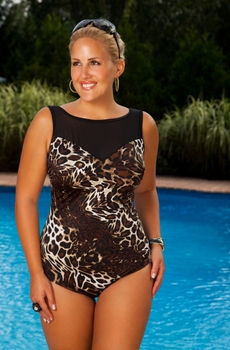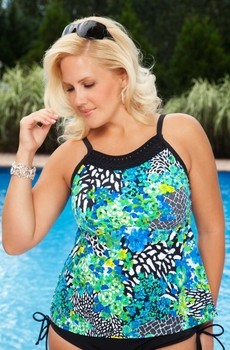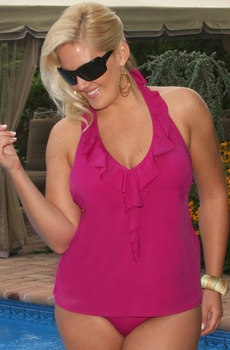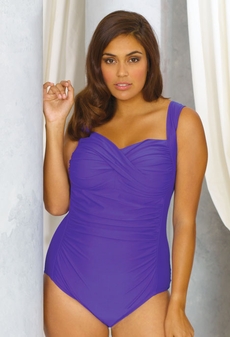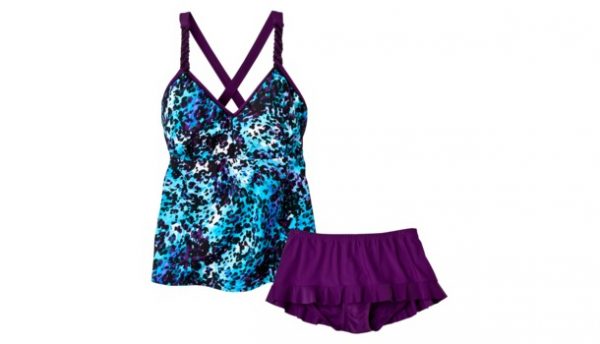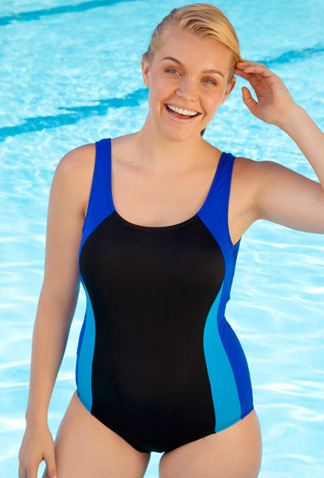 Subscribe

to Stylish Trendy