A little bit of Greek island with a dose of French flair, her New York City bedroom is peaceful but far from sleepy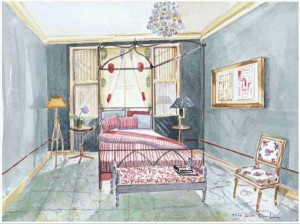 Duvet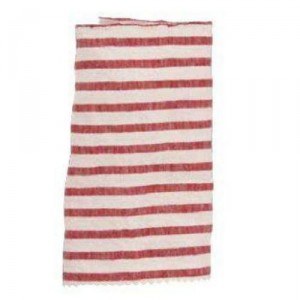 Bedding should feel good. This washed linen combines just the right blend of softness and structu re so that the bed doesn't look messy. Laveno Barre Mache, a linen in White/Red, by C&C Milano. hollandandsherry.com.
Pillows
The colors are irresistible together. And the fine stripe works with its larger cousin on the duvet cover. Laveno Mache, a linen in White/Aqua, and Laveno Millerighe, a linen in White/Red, byC&C Milano. hollandandsherry.com.
Bench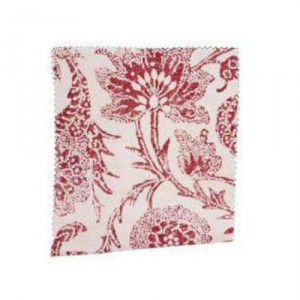 With its very faint imprint, it reads mostly white, and therefore neutral. And it's beautifully printed. Injigo Lace, a linen blend in Red on Oyster. bennisonfabrics.com.
Curtains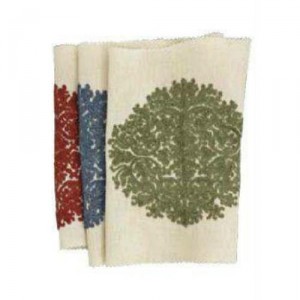 Like something you'd find on a Greek island. Ilike antique textiles, and this contemporary re-creation is fantastic. Victor, a linen/viscose in Green/Copper/Blue. marvictextiles.co.uk.
Chair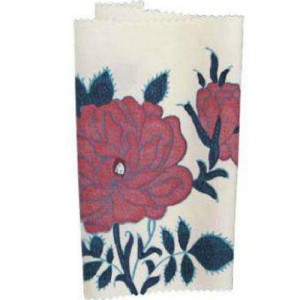 It's almost sweet, but the scale and bold colors make it really specialand sophisticated. Beige 5, a cotton, by Muriel Brandolini. holland andsherry.com .