New Body wraps for brides. Could you find any girl who doesn't buy new undies for her Big Day? it's highly unlikely, says Dawn Walters who went in search of the perfect brief . The lingerie market is worth a staggering £3billion and, as every bride to be splashes out on a set of the prettiest lingerie for her big day , Corsetry is the largest sector in the bridal market, due to new innovations and the national desire to achieve the perfect hourglass shape, so that is what we are focusing on here.
Carnival, Full range of bras, bustiers and torsolette each in four styles  plain, lace, embroidered and seamless. Suitable for most dresses, especially low-back and off-the-shoulder styles (some dress designers apparently use pieces as a base for corset-style bodices).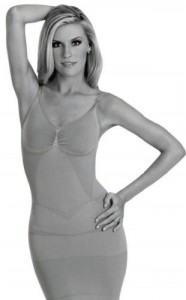 Body Wrap Bride, Already known for its Body Wrap Iridescent, Body Wrap has now entered the bridal lingerie arena with Body Wrap Bride.
Lormar, Bra and brief sets in lace and jacquard as well as plain designs. The collection works with most styles of dress.
Dominique, This collection comprises basques, long-line and strapless bras, in lace or plain, which work with most bridal gowns and structured dresses.
Annette, This is exceptionally high-quality shape wear produced in Colombia. Power Curves features traditional boned strong shape wear, including waist cinchers, high-waist briefs, full high-waist and long leg all-in-ones.
Bridal Boudoir, Belle Basque and Meredith Mini by Myla, Feather Trimmed Silk Chiffon Chemise by Jenny Packham, Art Nouveau Padded Embroidered Balcony Bra and Brief By Biba at House of Fraser.