Miss Sixty Fall Winter 2011 2012
Miss Sixty is the flagship brand of Sixty Group fashion portfolio (including the brands Energie and Killah), born in 1991.Miss Sixty implements the most recent trends, finest materials, and creates outstanding examples of clothing with visionary styling and fits, and original designs. Miss Sixty will definitely add to the wardrobe of any stylish lady.Miss Sixty's natural evolution towards a total look includes: footwear, bags, eyewear, jewels and watches. The brand has become more and more a synonym of lifestyle.the Argentinian model and actress Belen Rodriguez continues to style in Miss Sixty Fall Winter 2011-2012 Advertising Campaign. Glamour and fashion, Miss Sixty was the first denim brand to turn unisex jeans into a feminine shape and has grown into one of the largest and most-imitated young labels worldwide. Miss Sixty fall winter 2011-2012 presenting with confidence the leaders of the new collection , created for girls like her, who like to change styles all the time: in addition to jeans for all occasions Elegant sheath dresses, longuette wheel and clothes for the evening, dedicated to the most romantic, the furs to wear with studs and accessories rock, for the most daring, but also classic coats in double-breasted.
Miss Sixty
Winter 2012 collection..Miss Sixty for the winter season 2012 offers jeans for all tastes: a cigarette, to paw , inspired by the fabulous 70s , high-waisted jeans or with a low crotch, very street style, but overalls and jackets adorned with pins, studs and zips.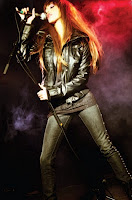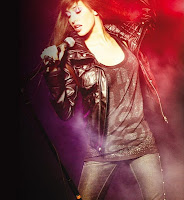 Power Trousers J2FY00 DL0834 L00Q42
In Lay Jacket W07700 EP9033 L0000H
Barow Gotic Singlet S33702 JE9152
Heidi Shoes Q01657 LE9635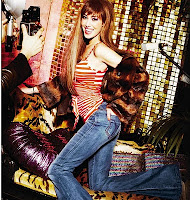 Joopy Trousers : J2DR00 DL0116 L00R02
Trendy Jacket W08300 PE9015
Zizi Singlet S40900 JR0156
Daphne Bag A00982 XF9070
Lianne Shoes Q01855 PL9219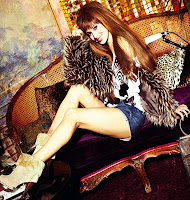 Bait Jacket W08100 PE9013
Miss Lizzy T-Shirt S24909 JE9187
Short Sara Short J57300 DL0113 L00S42
Nalka Bag A01017 XF9075
Nina Shoes Q01596 SS9285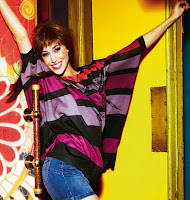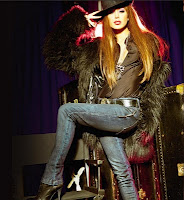 Valnis Over Pullover ZK7700 MA9A78 L0000H
Mini Magic Skirt K10600 DL9049 L00Q93
Heloise Shoes Q01655 LE9635
Superstory Trousers J2CR01 DL0033 L00Q99
Furry Coat W36700 PE9008
Dandy Gum Shirt X08200 VO9509
Muza Belt A02072 XF9049
Heidi Shoes Q01657 LE9635
Subscribe

to Stylish Trendy