Melanie Lyne Christmas Dresses 2013-2014
The holidays are perfect time for shopping anything for parties from home to clothing, because it is full of festive parties and special celebrations, and we know that Christmas is very near, so make sure you are ready for Christmas party with a beautiful Christmas evening dress, when you see red dress you like, you will feel to click on the photo and buy it. There are many styles from evening dresses long and short dresses, choose what you like to wear and choose the color that you like it so, I'd like to show you perfect Christmas dresses collection from big famous fashion designer Melanie Lyne, the Canadian fashion designer published new collection for Holiday 2013, this year Melanie Lyne make holiday dresses more attractive and bright to catch your eyes , used various styles for Christmas dresses, this year you will wear dresses in variety colors not only red dresses.
Melanie Lyne Holiday 2013 collection in attractive colors like this shiny black dress is very perfect for Christmas party and also for New Year's Eve party, and second photo black and silver dress very beautiful, silver top with grey skirt is very perfect, also for women who like to wear pants in parties, Melanie Lyne don't forget that and published chiffon black top with black pant, fantastic white outfit, and also black and green bright top, we can say the collection are very perfect for Christmas. Choose the perfect Christmas dress from Melanie Lyne Christmas collection 2013-2014 and become in style in Christmas party and enjoy.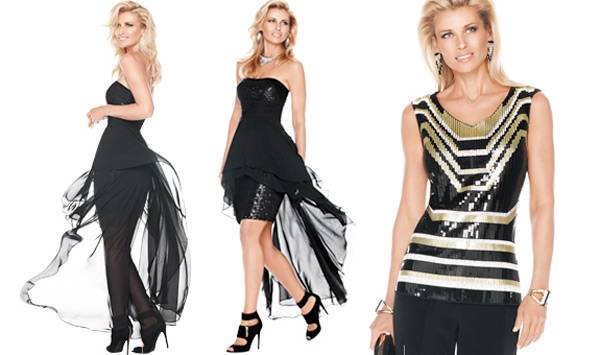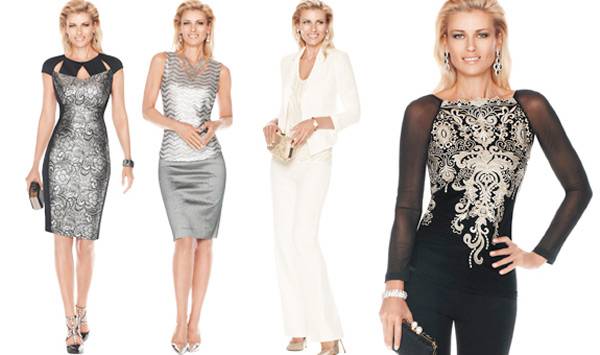 Subscribe

to Stylish Trendy