Mac ice parade collection for holiday 2011.  Bringing heat to the chilliest time of the year, M·A·C Cosmetics' Ice Parade collection includes 3 variations of Eye shadow x6. Each palette includes 6 shades of eyeshadow that are contained in snow globeinspired compacts. Ice Parade is a collection filled with clear and silver makeup bags, mini goodies, various kits and yes, even eye shadow palettes with an actual silver glitter snowglobe atop them.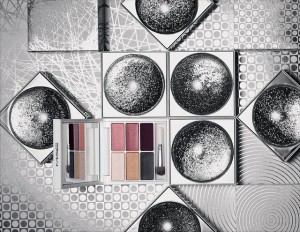 The collection also includes 2 options of the Iced Delights Lip Bag, options of the Iced Delights Nail & Lip Bag,  and 3 options of the Iced Delights Eye Bag.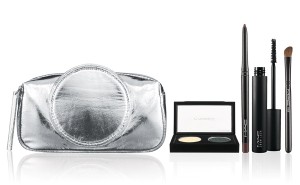 M·A·C Cosmetics' Glitter and Ice collection includes 3 shades of  Paint Pots, 6 shades of Mineralize Eye Shadow, 2 shades of Beauty Powder, 3 shades of Nail Lacquer, 1 set of Lash 7, 6 shades of Lipstick, 6 shades of Dazzleglass, 6 shades of Technakohl Liner and 1 shade of Opulash Mascara.  The Dazzlesphere collection features kits of cosmetics festively packaged in clear ornaments. The collection includes the Mini Nail Lacquer Kit . and 3 variants each of the Crushed Metallic Pigment Kits and Mini Gloss Kits.
New products in the Viva Glam collection are also offered for the holiday. The Viva Glam Melt Your Heart Lip Bag, featuring 2 shades of Lipstick. The Viva Glam Kids Helping Kids Tree Teddy Holiday Ornament, with silver teddy bear and Lipglass, is priced . All proceeds from the Viva Glam line goes directly toward the M·A·C AIDS Fund, which benefits women, men and children affected by HIV/AIDS. The latest products are available now at all M·A·C Cosmetics locations.