Louis Vuitton Shoes Spring Summer 2012
From Paris Spring Summer 2012 Catwalk Shoes. Louis Vuitton spring summer 2012 collection, It features delicate feminine images in gentle pastel shades and matching accessories. From Paris fshion shows. Louis Vuitton shoes spring summer collection for 2012 for stylish women, Accessories from fashion show of shoe brand name Louis Vuitton, shoe designer, The icy whites and silver was injected with candy pinks, yellow and pale blue accented with touches of navy. Accessories, as always, were key , next summer we'll all want wonderful pointed shoes with pastel patent straps and silver toes. Open weave basket bags carried big daisy appliques and came in pastel leathers. we can just see the window displays of the Bond Street store now. Meanwhile others, in sharper shades, worked to offset the sweetness of the overall color palette. It was girly but not twee.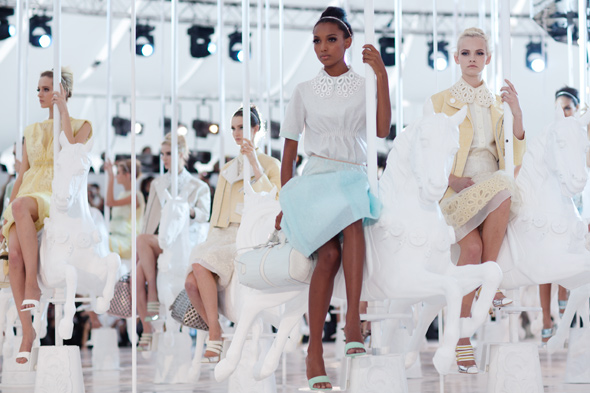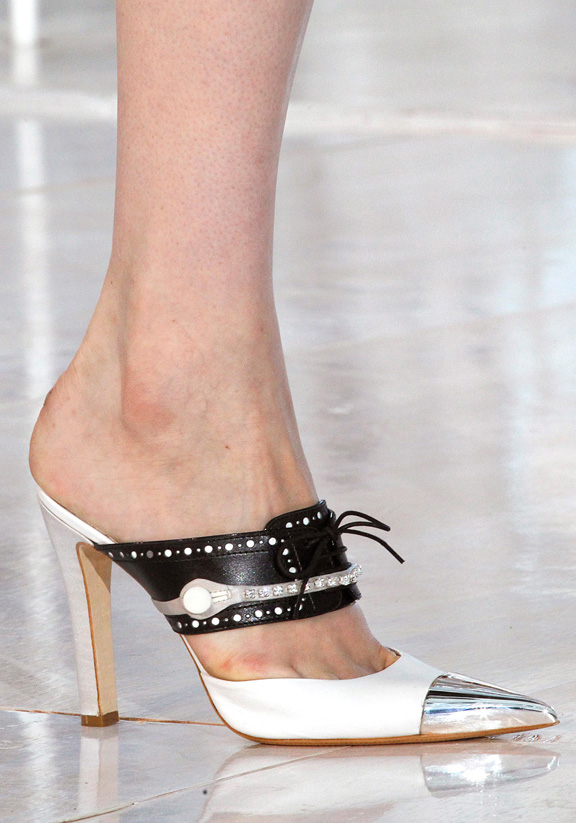 One of the most interesting solutions in the new Louis Vuitton Spring-Summer 2012 accessories collection is backless pointed toe shoes. It seems that, due to Jacobs's efforts, another large-scale trend in fashionable women's shoes is expected. It will bring popularity to the above-mentioned models. Louis Vuitton Shoes for women in spring and summer season for 2012 in variety colors and silver toes. They are fashionable shoes, ad the best shoes for spring season, i think that. Louis Vuitton shoe ranking on their Top 10 Shoe Picks for Spring/Summer 2012. Check out the rest of the accessories below. Here are the last of the Louis Vuitton spring summer 2012 catwalk shoes.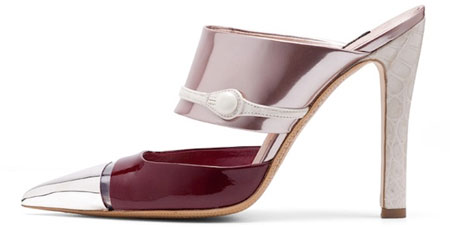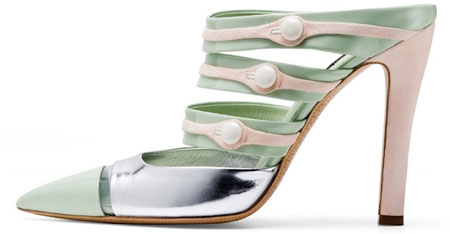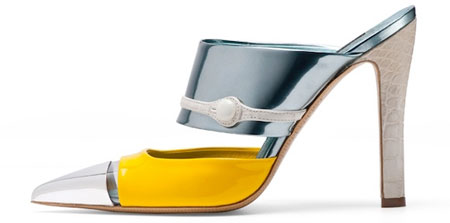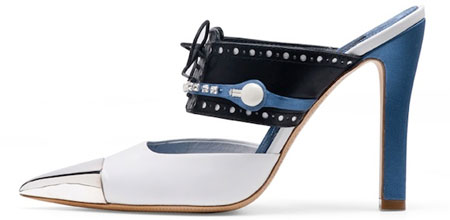 Subscribe

to Stylish Trendy