Jennifer Lopez also known by her nickname J.Lo, is an American actress, singer, record producer, dancer, television personality, fashion designer and television producer.
Steal J.Lo's style! toned down or turned way up, it's all about pretty appeal. we're ready for our hot mama lessons.
Flirty
She does subtle(and yeah,a little groofy )bombshell in a low-cut, flowy top tempered by black pants.
flattery trick to steal: balance a curvy shape by going printed and floaty on top, slim and dark on the bottom.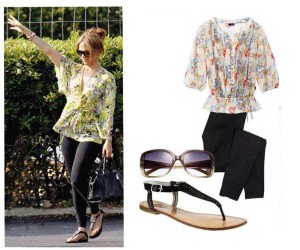 Evening
when the sun goes down,she opts for super glam dresses and always serious heels.
How to pull off sultry and sophisticated at the same time?
Grab a come-hither dress in a muted color.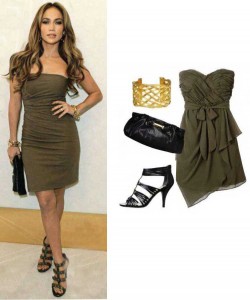 Relaxed
oversize accessories give her casual pieces a fun,girly vibe.
pale colors make these basics feel lush ; sparkly jewelry makes them diva-worthy.