How to Make Mother's Day Gift – Homemade Hair Mask
How to Make Mother's Day Gift – Homemade Hair Mask. This mother's day 2012 make sure you relax from head to toe. Try this homemade hair mask it's really ideal gift for Mother's Day, it's good enough to eat, and using some cupboard essentials it won't break the bank. If you are treating your mum – Mother's Day – why not make up a pot of her own special hair treatment that homemade touch will show how much you care. You'll need this components to make this beautiful mother's day gift 1 ripe avocado, 1 egg yolk, 1 teaspoon of honey. Squeeze of lemon juice, Fork, Bowl, Cling film/shower cap, Hair in need of a treat.
How to make Homemade gift for Mother's Day 2012 chop your avocado, and place in a medium sized bowl, add the rest of the ingredients and work into a paste. Using a ripe avocado and fork helps avoid too chunky a paste. Cover your hair and give yourself a good massage to help loosen your scalp and relax you. Leave for 20-30 minutes, this will make sure all the goodness in the ingredients get to work. I find popping a shower cap on helps avoid leaving the mask everywhere if you don't have one to hand try using cling film. Keeping the head warm will help to absorb the nutrients. As you've used egg, add a gentle shampoo to your hair first, work into a lather, then wash with luke warm water to make sure you don't end up with scrambled egg on your head (not the relaxed pamper treatment you are after!)
Top Tip don't comb hair when wet, leave till damp, then comb through starting at mid-lengths and ends and working up to the roots. Using a wide toothed comb will avoid damaging hair. When wet, the hair is at its most fragile, so take care!
Benefits avocado is great at helping to hydrate the hair, and it contains vitamins C & E which improve circulation and act as an antioxidant for hair follicles. Copper is also found in avocado, which is known to promote hair growth. Egg contains protein which is great for strengthening your hair; it also helps give great shine. The teaspoon of honey will help smooth the cuticle, promoting healthy looking hair. There are plenty of cupboard ingredients that will enhance your hair, and making your own means you can add exactly what your hair needs. It's a fantastic tailor-made beauty treatment from your kitchen that is 100% natural.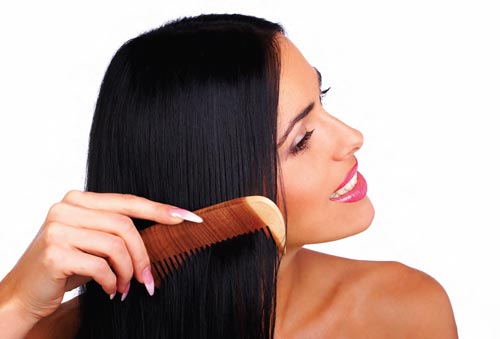 Subscribe

to Stylish Trendy