How to make your Skin Soft all Over. With a hot new party outfit our skin needs to look fab in the spotlight. Here's how to pamper your skin form head to toe…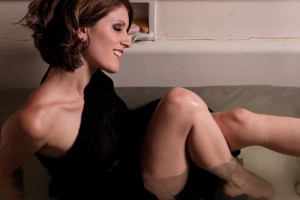 3 boosts for your body 
Try these quick and easy ways to give your
skin
some added fab-factor.
1. Brush up your act
How to get soft skin? This is the easiest way to give your skin a lift. With a body brush use long, upward strokes on your legs, bottom and backs of arms every day before a shower. It boosts circulation, breaks up cellulite and gets rid of dry patches.
2. Cool down your shower
Make skin soft with. Steamy hot showers and long, hot baths may be relaxing, but they strip your skin of oils that help keep it moisturised. Turn down the thermostat a few degrees.
3. Get a faux glow
Fake tan is a godsend for pasty winter skin, but use a body lotion that matches your tanning product, as some contain mineral oils that can break down your tan more quickly or even prevent it developing properly. you can use St Tropez Tan Optimiser Body Moisturiser to keep skin sleek, smooth and well hydrated.