How to Do Your Foundation Like a Pro? It's your secret weapon for flawless skin – fast. With five simple steps to getting it right …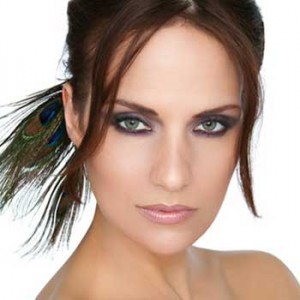 1. Choose your shade
Select the right foundation shade by colour-matching it to the skin on your decolletage. This will make sure you're toned evenly from chest to face .
2. Prep your Skin
For the perfect finish, first make sure your skin is properly cleansed and moisturised. Let your moisturiser sink in for a couple of minutes or it may ruin the consistency of your foundation. If you don't have time to wait, use a flat tissue to gently blot your face after applying to remove the excess.
3. Use the right formula
If your skin is dry, go for a foundation with skincare benefits and moisturising qualities; if it's oily, choose an oil-free foundation and molstunser. Once you've applied your foundation, apply a small amount of powder to the problematic areas. Think of powder like hairspray – it sets your make-up and keeps it in place.
4. Application perfection
Apply foundation to the centre of your face and work it outwards. Use a 'whisk' like motion with a foundation brush, or sponge lightly if you use a compact. This conceals imperfections and ensures the foundation lies lightly on your skin.
5. Cover-up
Reflective concealer is key to bounce back the light. For spots, use a compact powder and foundation in one (as the formula is really dense) and just pinpoint conceal that area. It's always best to apply concealer after foundation and make sure you blend away. Gently pat into your eye area with your finger – don't rub or it won't conceal properly.
Best Buys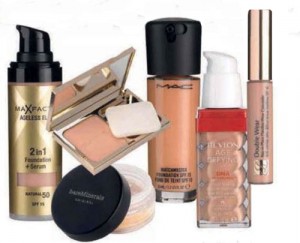 For DRY SKIN : Max Factor Ageless Elixir 2 in 1 Foundation +Serum, i12.99; Bare Minerals Onginal SP15 Foundation, £23 .
For OILY SKIN : Clanns Everlasting Compact Foundation SPF15. £27.
For A PERFECT MATCH : MAC Matchrnaster Foundation SPF15, £24.50.
For YOUNGER SKIN:  Revlon Age Defying Cream Makeup, £13.99.
For BLEMISHES : Estee Lauder Double Wear Stay-in-Place Flawless Wear ConcealerSPF10, £19.