Let's be honest, Halloween is not about tamed looks and couture fashion. It's the season that brings out the artistic side and the wackiness in us all. Halloween make up is not at all intended to be toned down or even wearable, its intended for one thing and one thing only, to make a hell of an impression, and possibly scare someone into oblivion. In fact Halloween make up can be so outrageous, it becomes difficult to distinguish between the makeup and the costume itself. However, for those of you who decide to go the dainty way, there are make-up ideas that require slight changes.
Ideally, if you want to stand out from the crowd and impress everyone, your make-up should be just as amazing as your costume. Inspiration can be drawn from real fashion looks, or you can choose to go the theatrical root and fashion your look after a movie star. There is also the option of adorning your face and body with fantasy art and impersonating characters from the olden ages, from stories of which we've heard and known all so well, such as Shakespeare. Indeed, here are some all-out crazy make-up ideas as well as some very subtle looks that can inspire your Halloween make up this season.
A pretty princess
Generate a dreamy and royal look with cool colors that signify delicate beauty. You should use special effects such as textured butterfly wings, glitter dust to accent your eye and best of all, you should consider using fake eye lashes to create the dramatic Halloween make up effect. The eye lash extensions should be light colored and featured to exaggerate the girly nature of most princesses that we see on Disney, such as Cinderella. Take note that all princesses have dreamy, long eye lashes. There is no harm in exaggerating this look for Halloween. These eye lash extensions can be bought from a local cosmetics and make-up accessory store.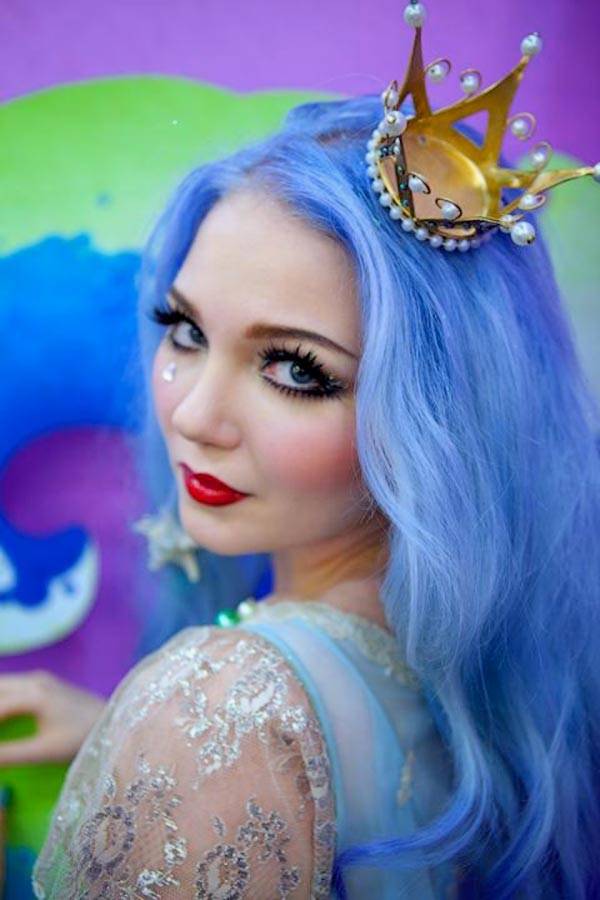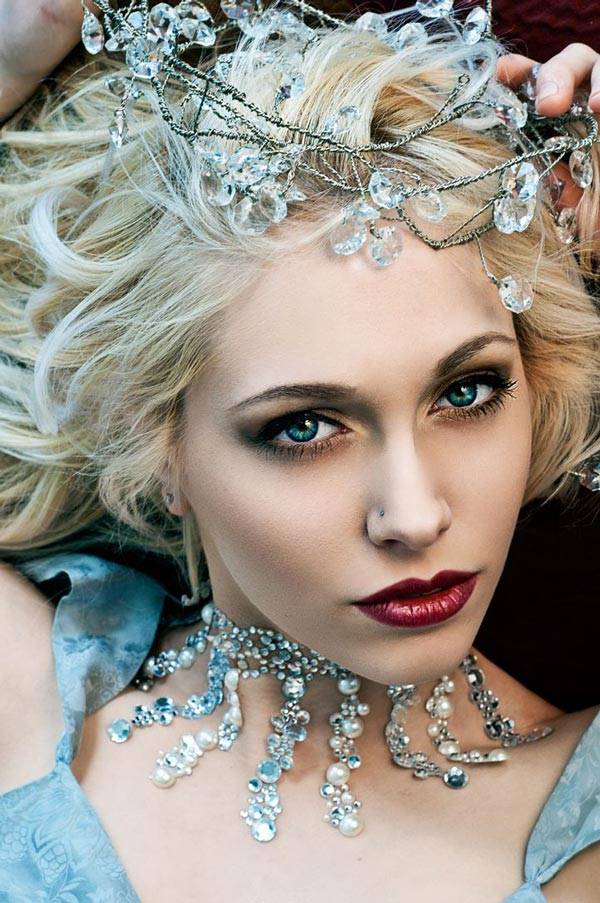 An Angel
You can be one of two things, the angel of light or the angel of death, you take your pick for Halloween. You can choose to be scarily beautiful or beautifully scary as you pull this one off. For those of you who love a soft pallet of colors, you would want to apply lilacs, white, soft greys and a bit of red blush to achieve the look of innocence. Conversely, you can choose to go the route of a dark angel, who definitely falls on the scarier side of things.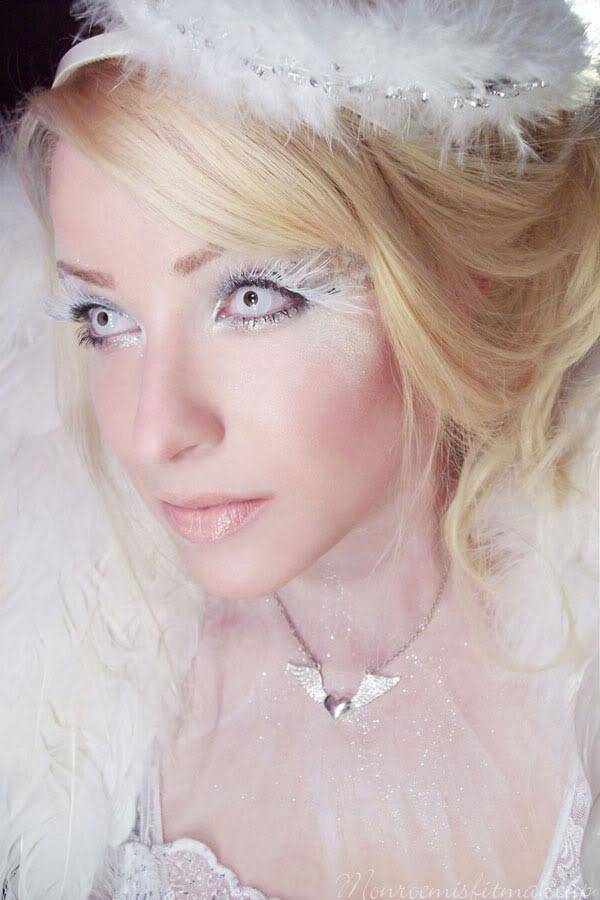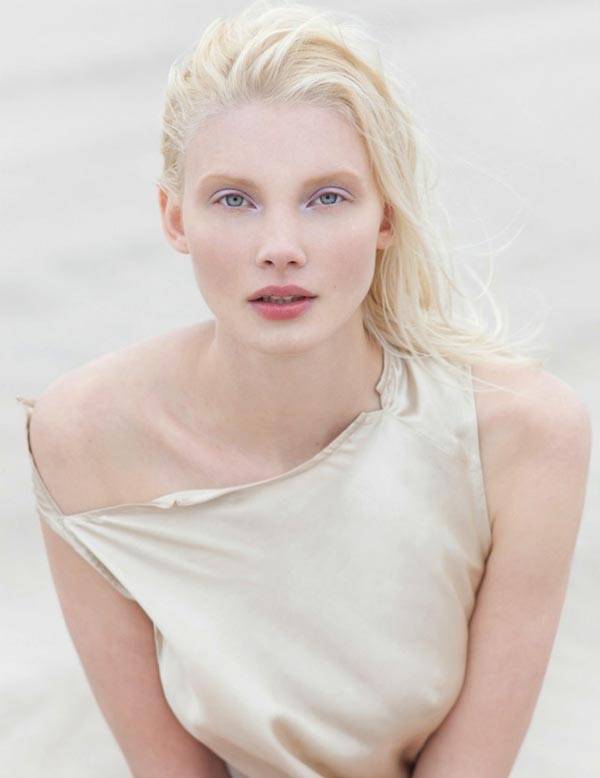 Skulls and Bones
The use of skulls and bones have been a very popular tradition of Halloween for decades. With the advent of more sophisticated techniques, you can now get a skull painted on your face that simulates the real one. The skull painting does not have to be limited to your face, you can also paint your body as well to appear like a complete human skeleton. The look is done by painting your lids black and red as a starting point. An artistic person can simply stencil a skull onto your face and then then paint in the charcoal colored body liquid to complete the look.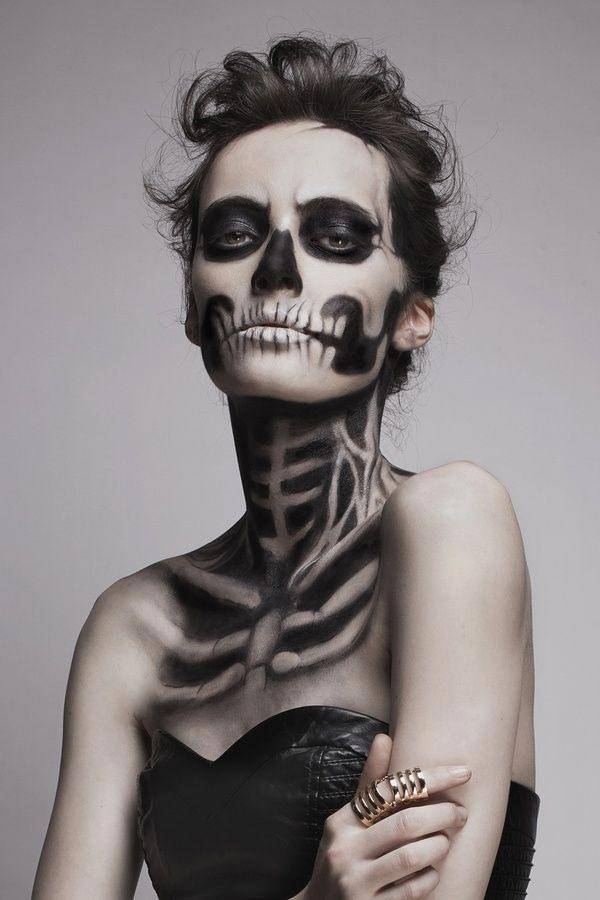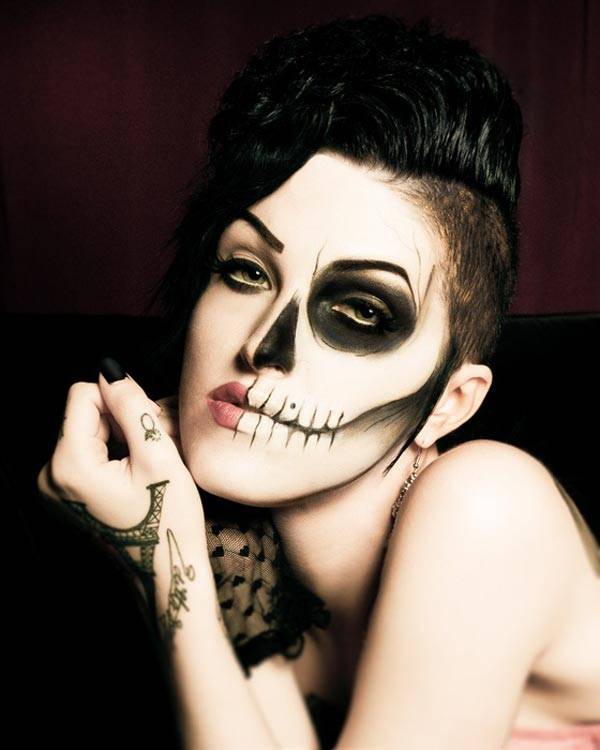 Cat eyes
Cat eyes are always lovely for any occasion. They have been made popular by the legend herself the well celebrated cat woman, who has inspired make up ideas from the run ways Milan and France, to those celebrating Halloween, especially Halloween. The cat eyes look can be accomplished in a number of ways, with basic make up techniques, one can accentuate the peak of the eyes with very dark eye liner and then dress the eyelids in a color of choice. The cat eye look can always be made-up or made-down depending on your personal preference for either extravagance or simplicity. Don't forget you eyeliners and eye shadow on this one ladies!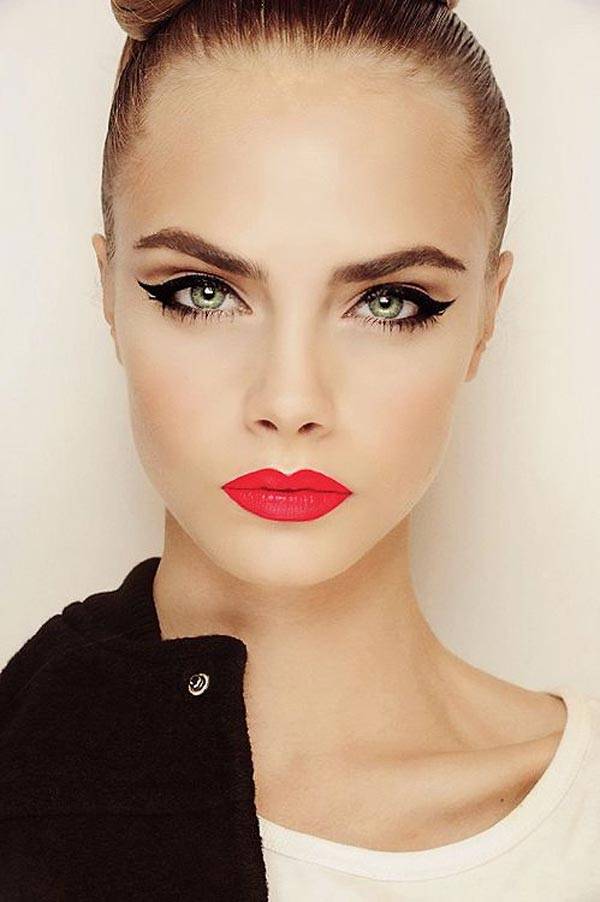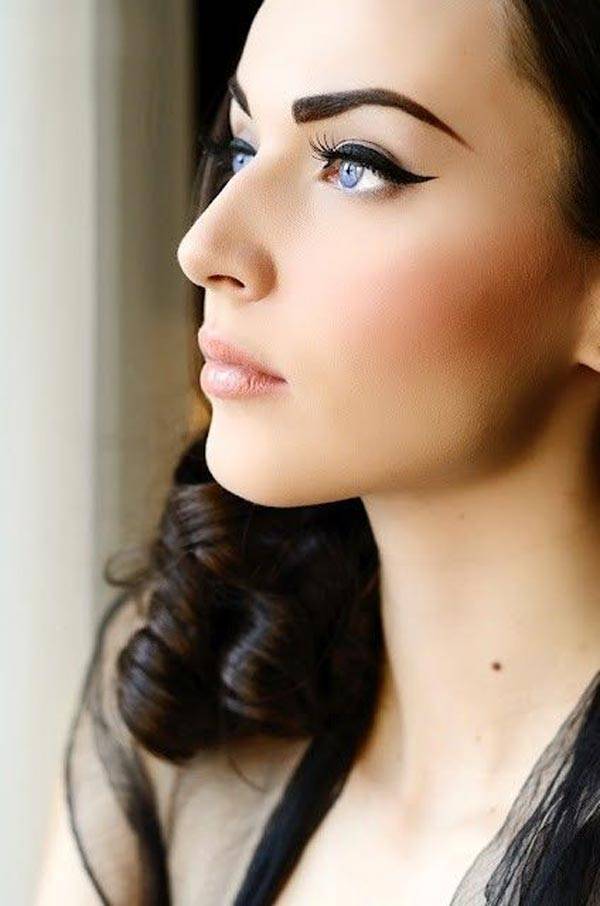 Fire and Flames
Numerous looks require the use of illusionary painting that simulates fire. This design requires intricate work and very precise techniques known by an experienced makeup artist. For the applicators you can use a number of raw materials such as Q-tips, sponges, an eye shadow applicator as well as eyes shadow brushes to get the textural effects required. Paint brushes of various sizes are also needed to paint on the different designs that are necessary, and to create the various line weights. However a sponge or air-brush will also suffice. This Halloween make up look can be applied all over your body but beware, the design is one of the most difficult ones to master, but rest assured it is worth the trouble because it looks great.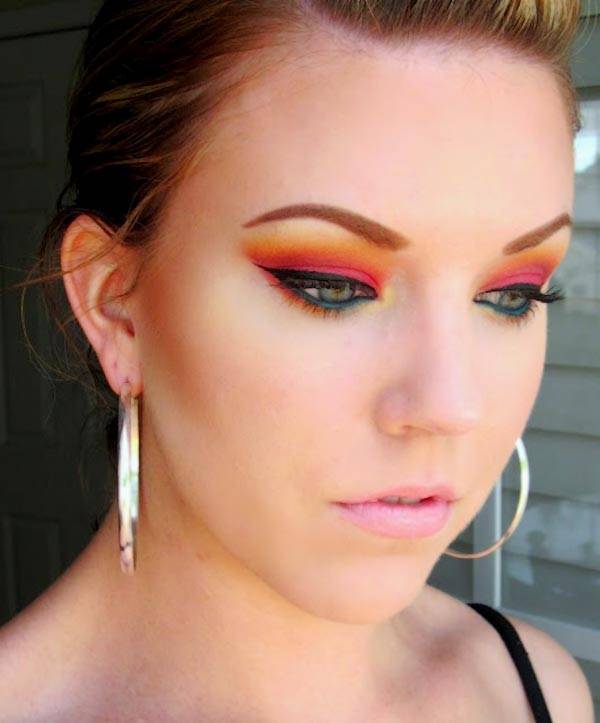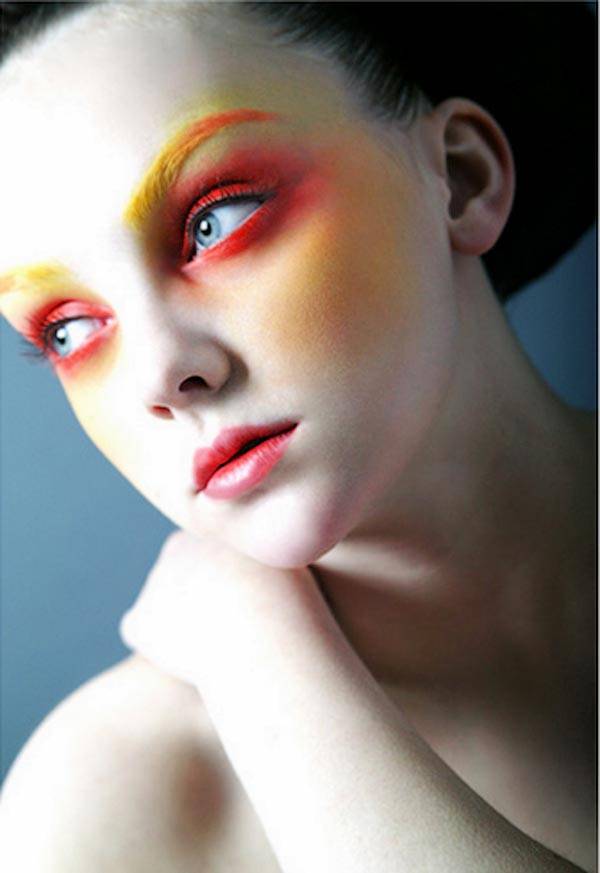 Vampires, Witches and other Zombies
If you're looking for a simple but scary design, vampires, witches and zombies are almost cliché Halloween make up looks by now. All you need are the implements that go along with this make up look. For instance, for the vampire, you may need to invest in some white face paint, very dark eye liner, fake teeth and fangs and a little bit of fake blood. If you are going as a witch, you might want to decide if you want to be a white witch, which is almost fairy like, or a wicked dark magic witch, a clichéd version of the ones seen in the movie Hansel and Gretel. The other scary make up idea in this category is the zombie, which just may be the scariest of them all. There are many kinds of zombies and achieving the look might require the services of a very talented make-up artist. But to give you an idea, zombies have messy fake blood, face paint to create the look of hollowed-out eyes, gray lips, and a decomposing rib cage.