Natural is not in this year, nor has it been for several years now. Hair coloring used to be seen as a way of hiding your age, wanting to be someone you're not or even rebelling against society.
Nowadays even adding a tint of something completely wild and unnatural is not only fashionable, but quite commonplace. Here are a few of the top hair color trends for women in 2019.
Sun-Kissed Blonde
A popular hair color trend among starlets these days, this coloring scheme lightens with highlights graduating out from the darker roots. An extra layer of highlights along the tips and edges of your locks leaves your body of hair with a sparkling glow, especially great for the summertime.
Cinnamon Red
Another hair color trend gaining in popularity, especially among our fairer-skinned sisters is cinnamon red. Whether you want to get back to you Irish roots, or you simply want to find out that blondes do not necessarily have more fun, the rosy cinnamon red color scheme may be right for you.
Overgrown Roots
If you want to add some dimension to your long hair, or you want to look like Jennifer Lawrence, the overgrown roots style is a way to go. This coloring scheme is designed to look like bleached hair this is beginning to grow back, adding a carefree but chic flavor to your hairstyle.
Bright Colors
Not one specific style, but more and more popular these days is to bleach and then dye all or part of your hair with an unnatural color like blue or pink. Once limited to punk rockers and emo girls, even the girl next door can be seen with a flash of green, mauve or turquoise topping her natural auburn or brunette mane. And while you can get your blue highlights done in a salon, a lot of ladies are opting to do it themselves at home.
Hair Painting
Once reserved for Halloween or Mardi Gras, hair painting, also called Balayage, is a growing hair color trend for women in recent years. No longer do you have to commit to a bleaching and a hair dying, with hair painting you can spray on the pinks, pastels or even natural colors that you want and then wash it out with shampoo when the day is done (although permanent hair coloring by Balayage painting is available as well).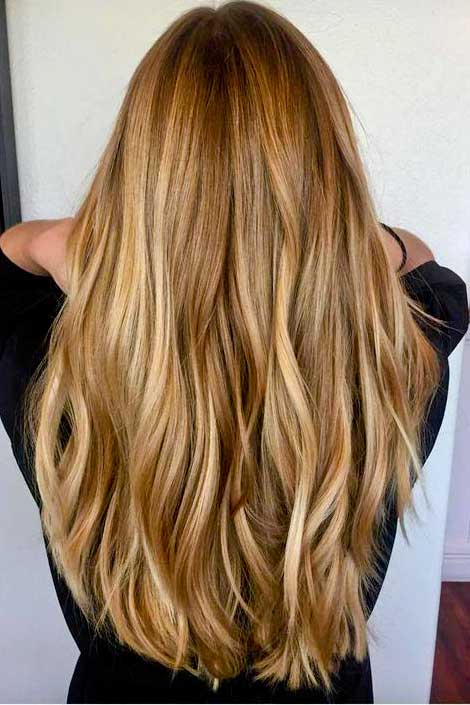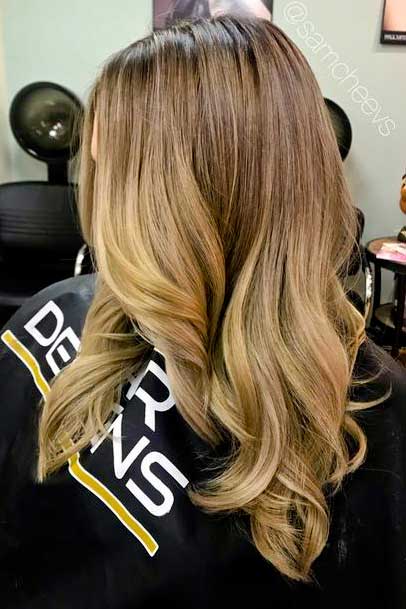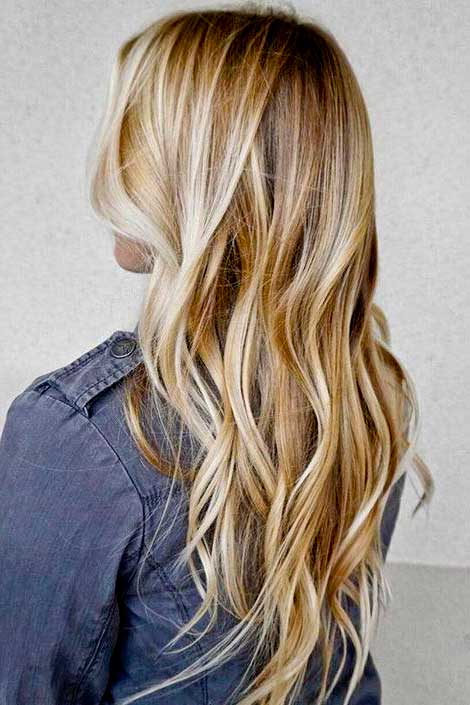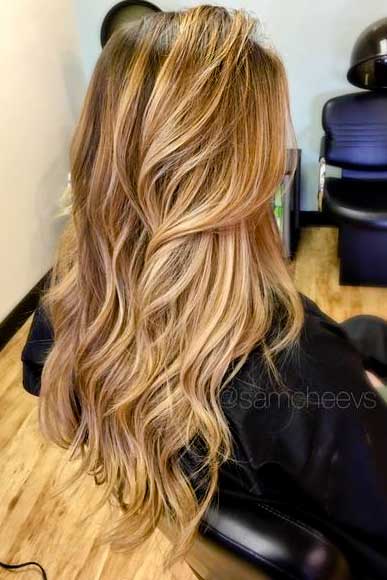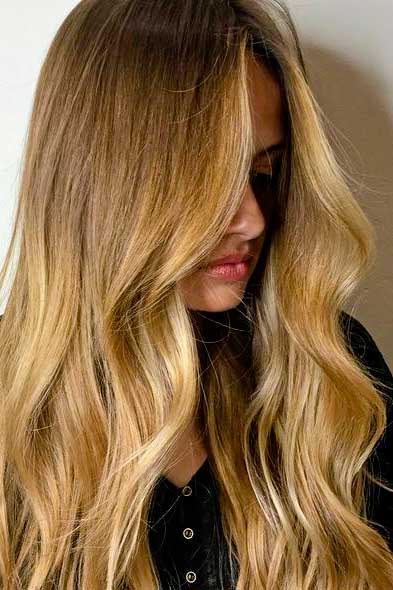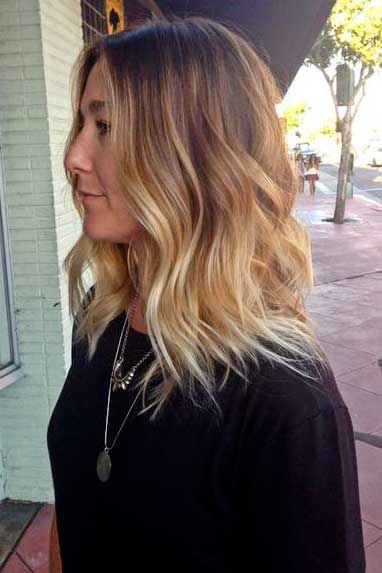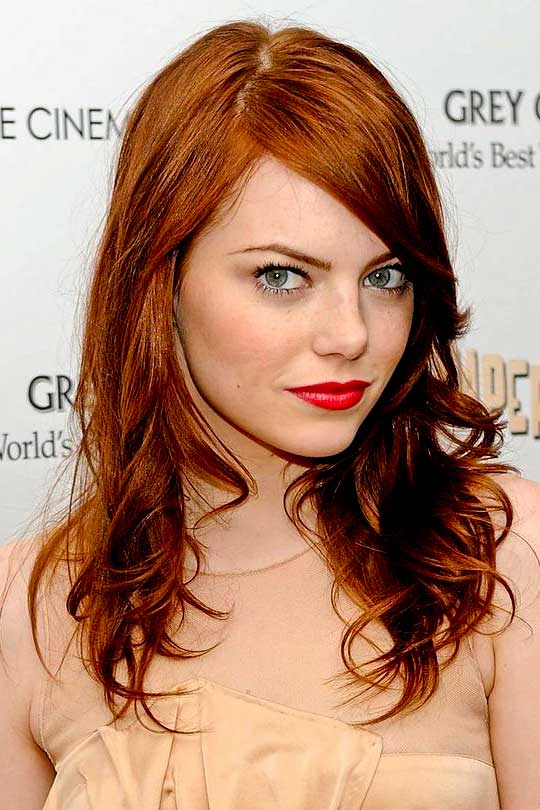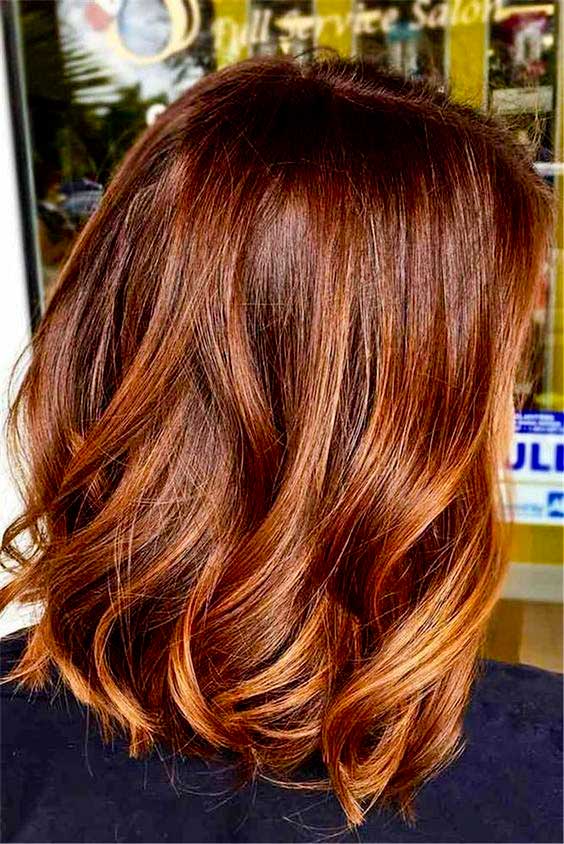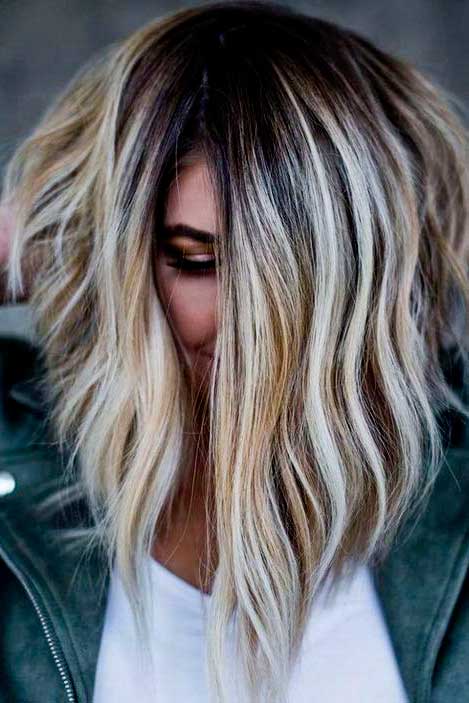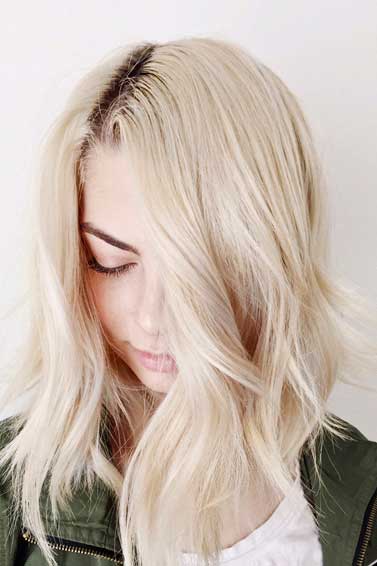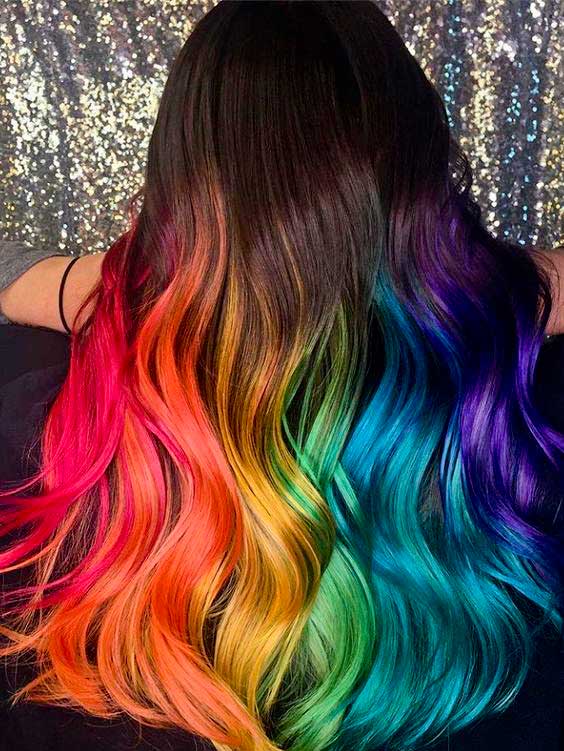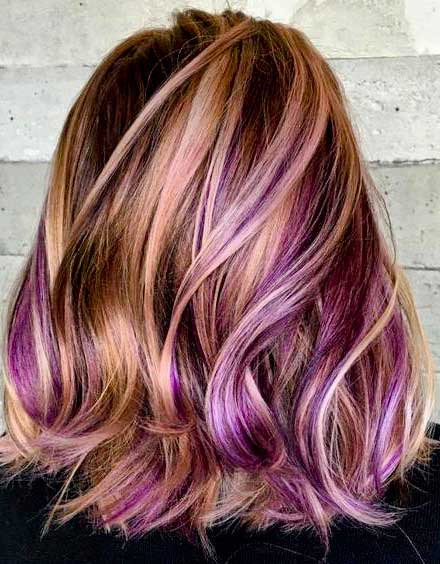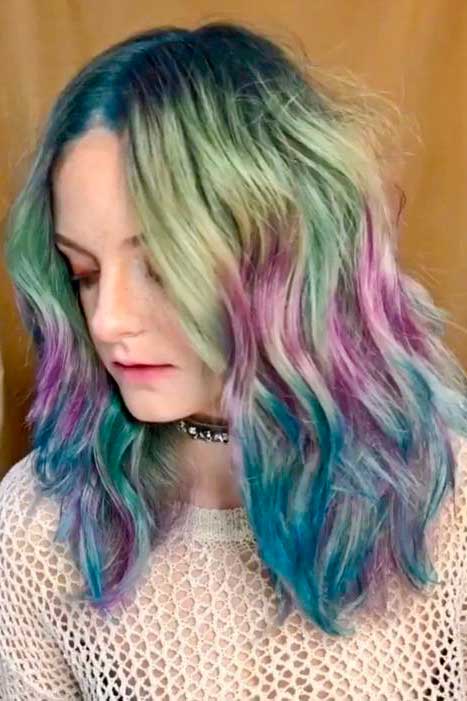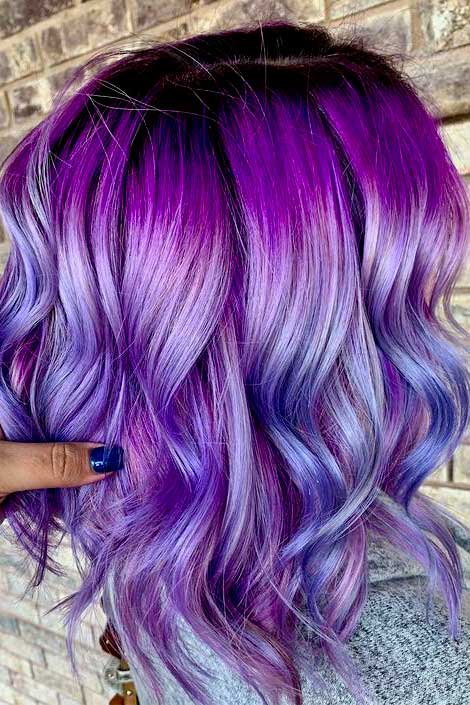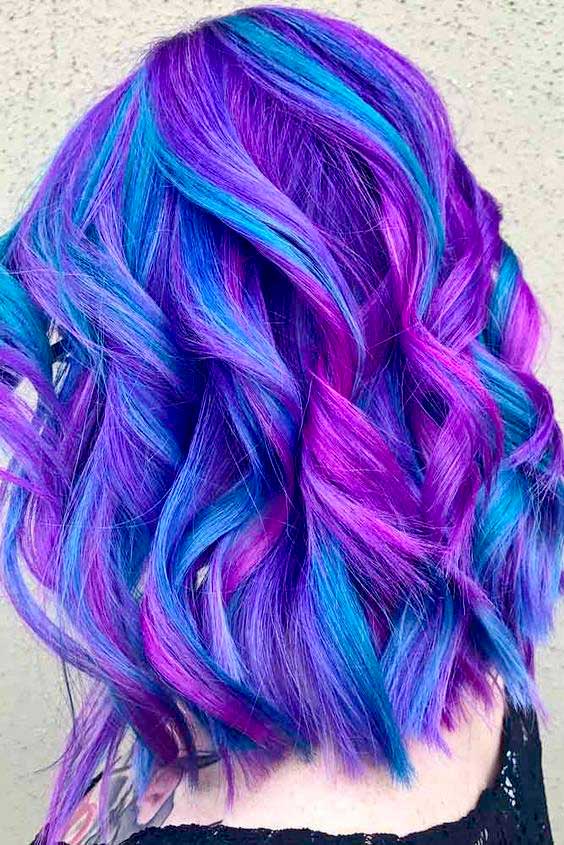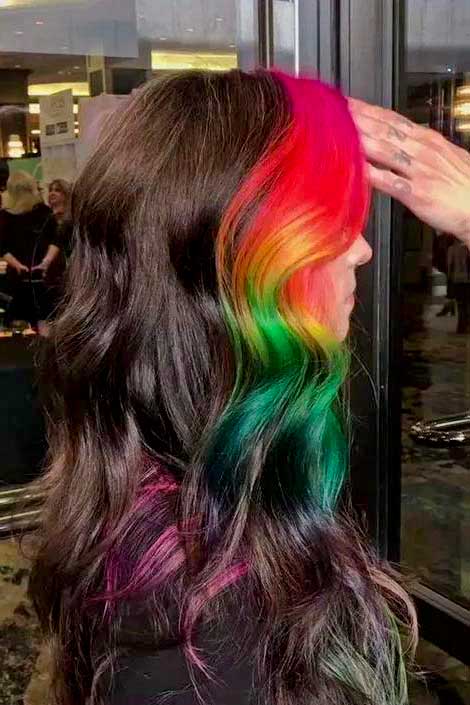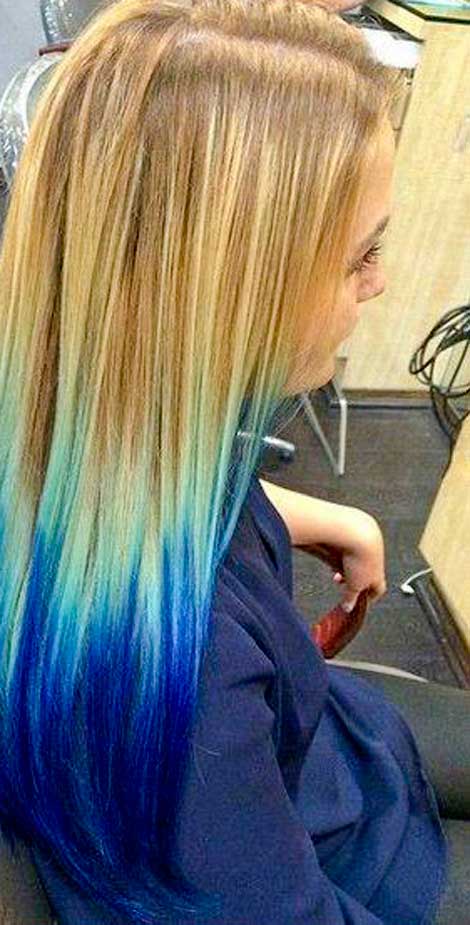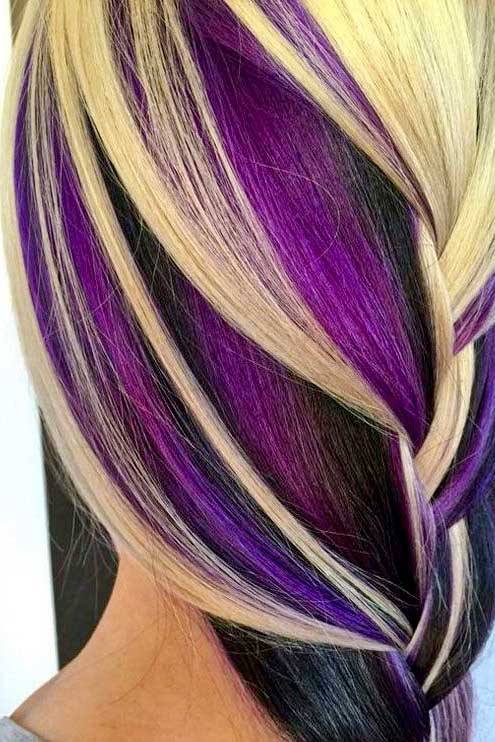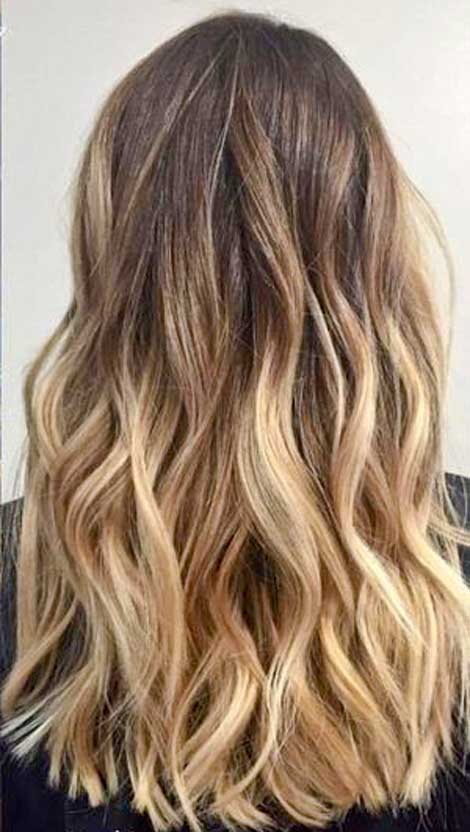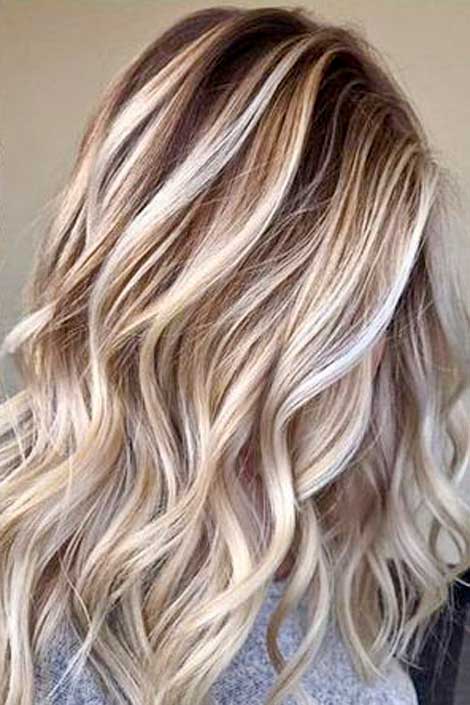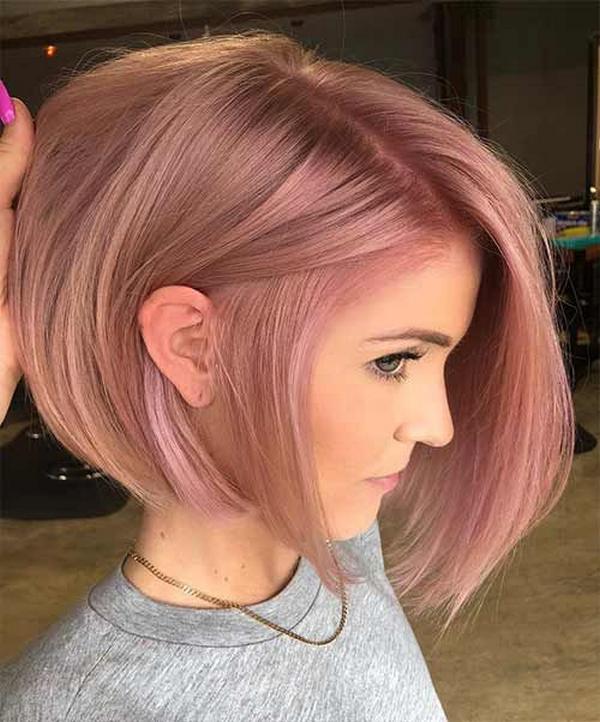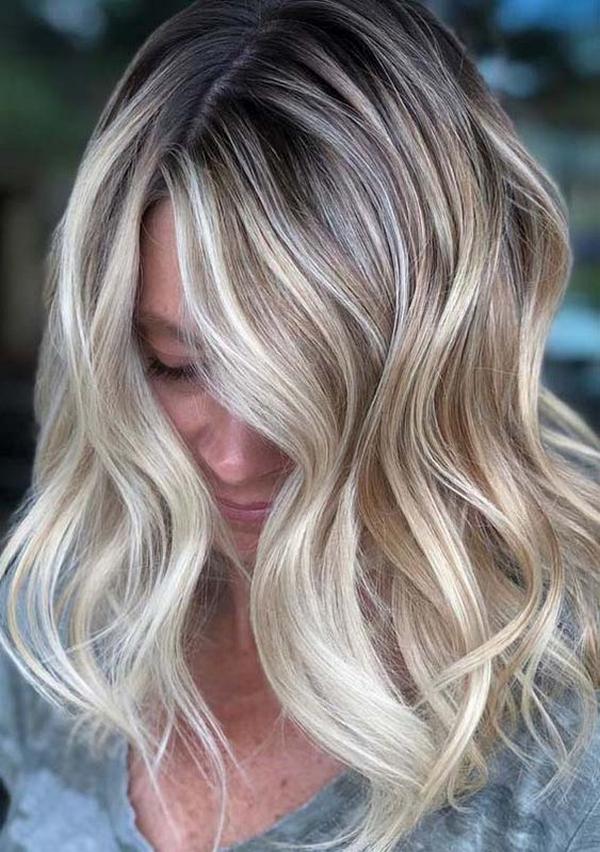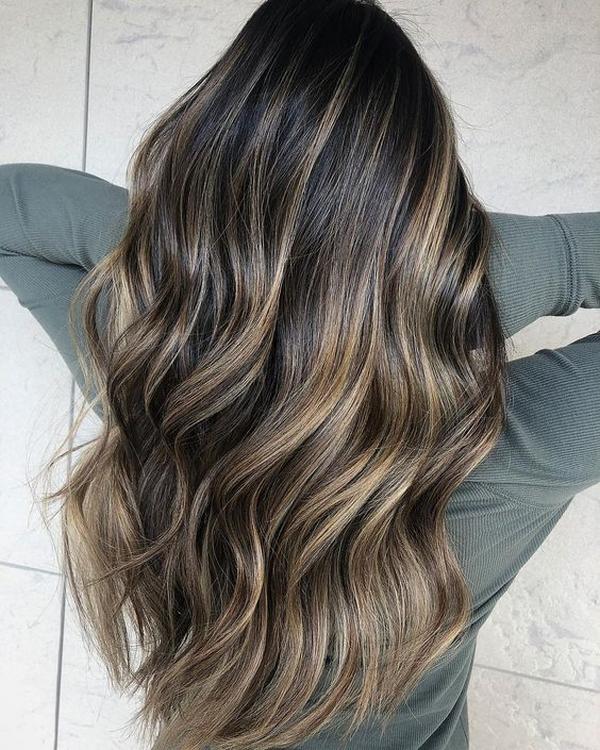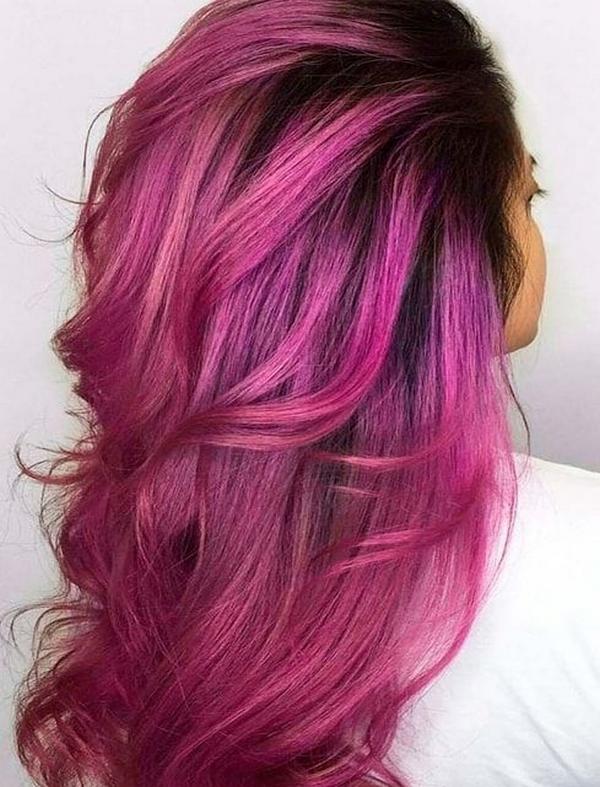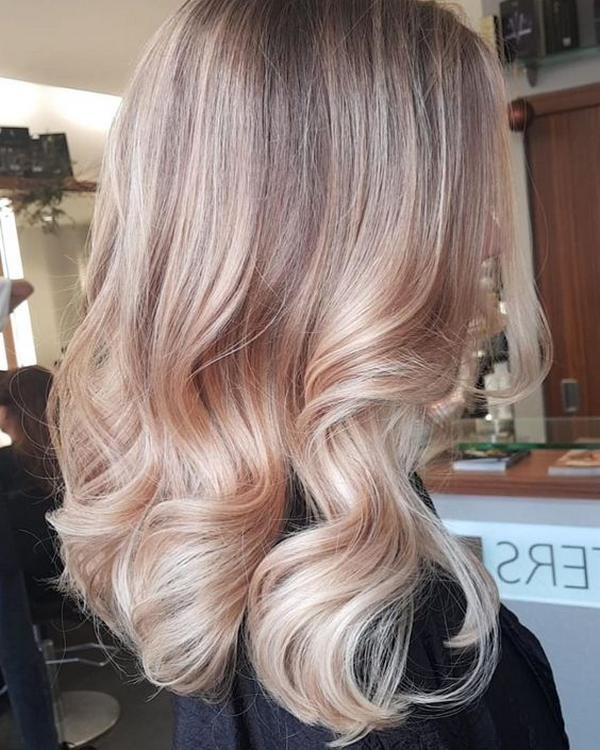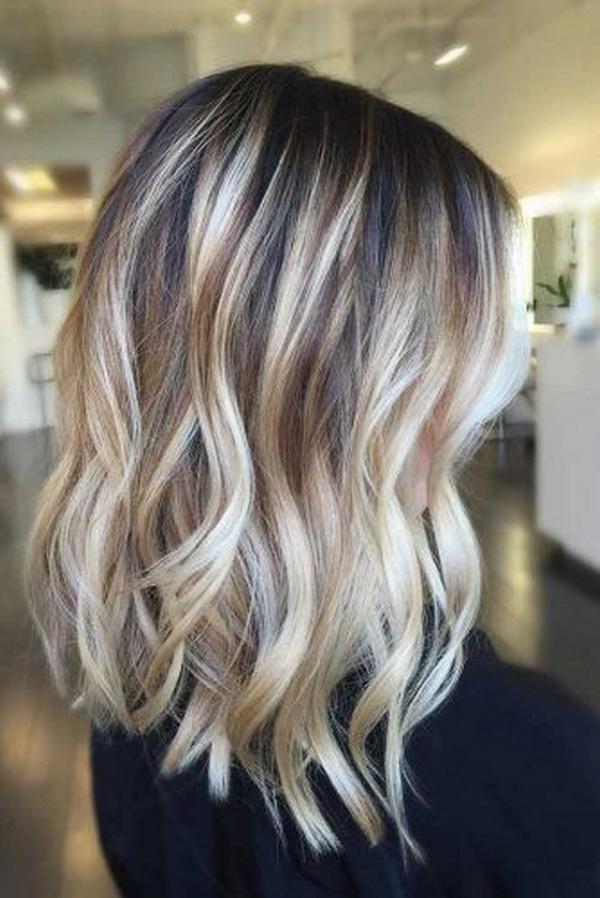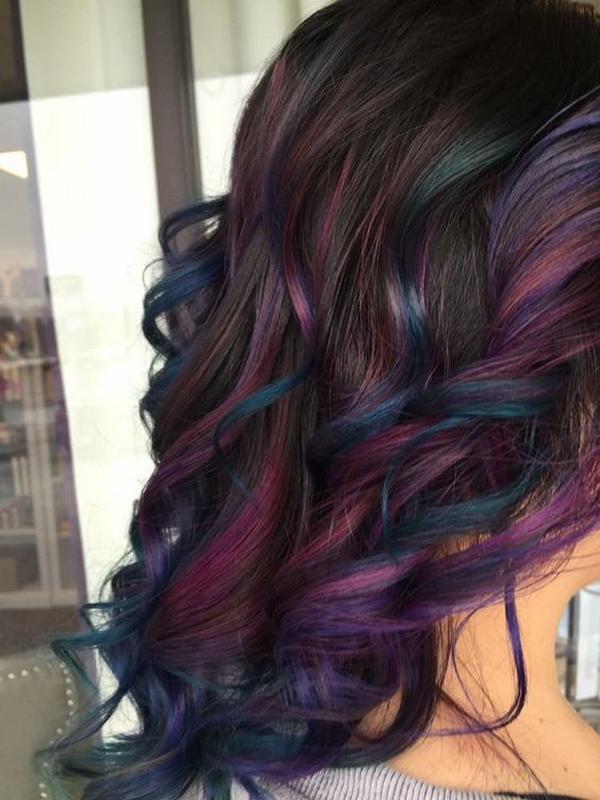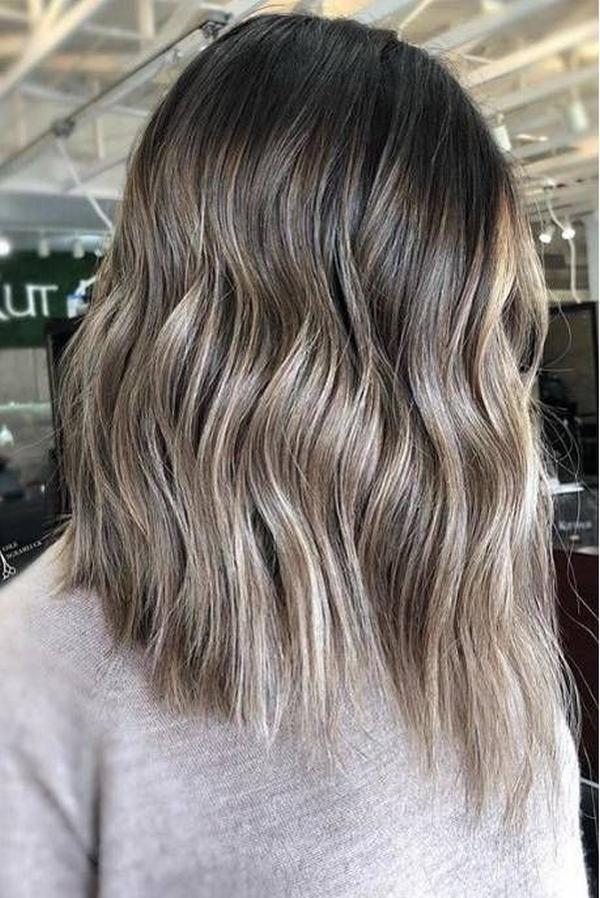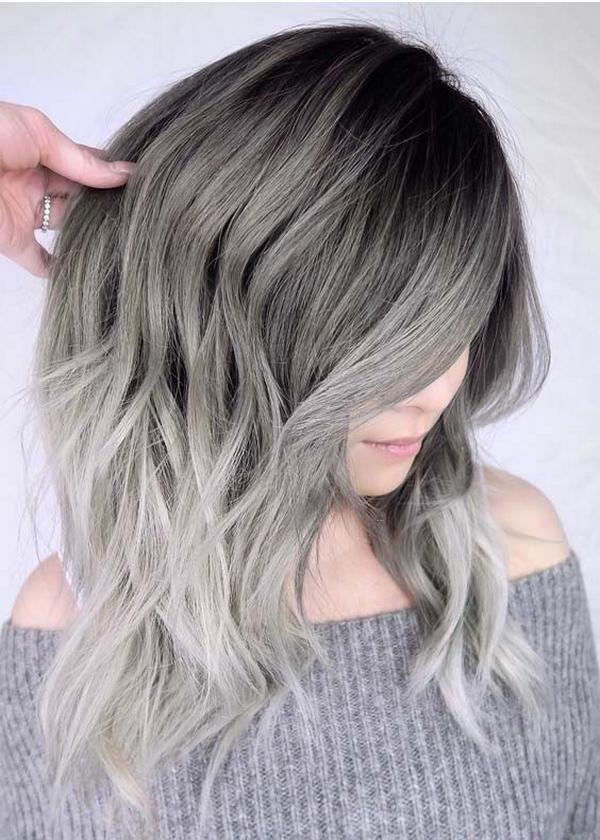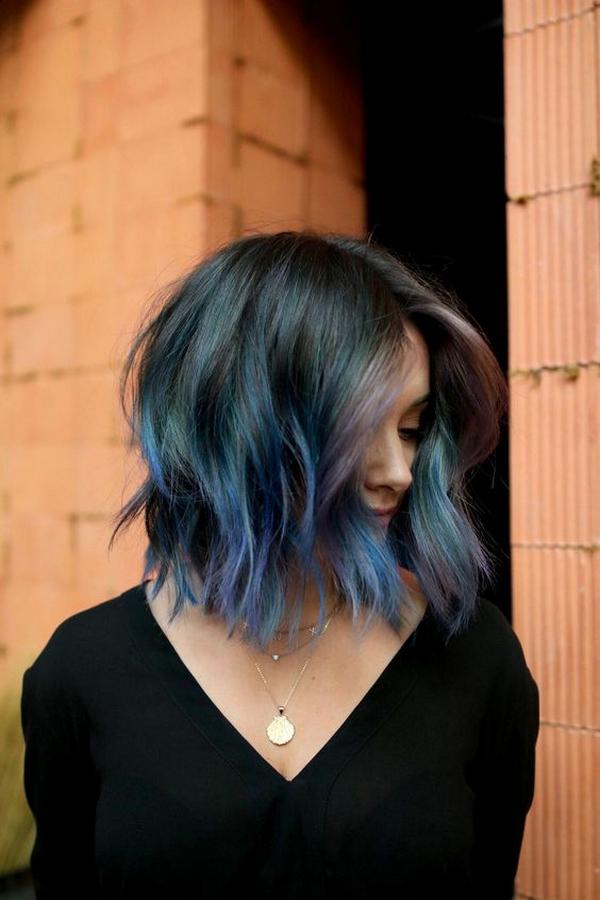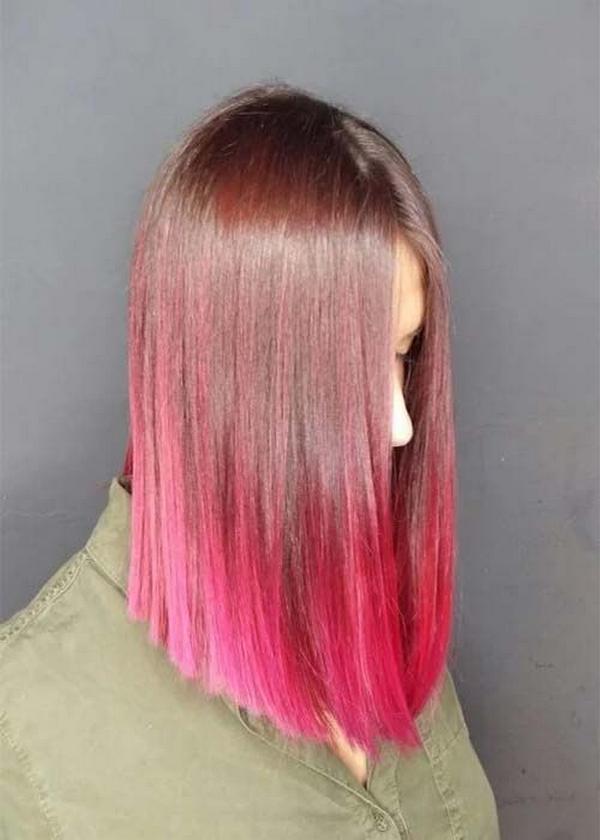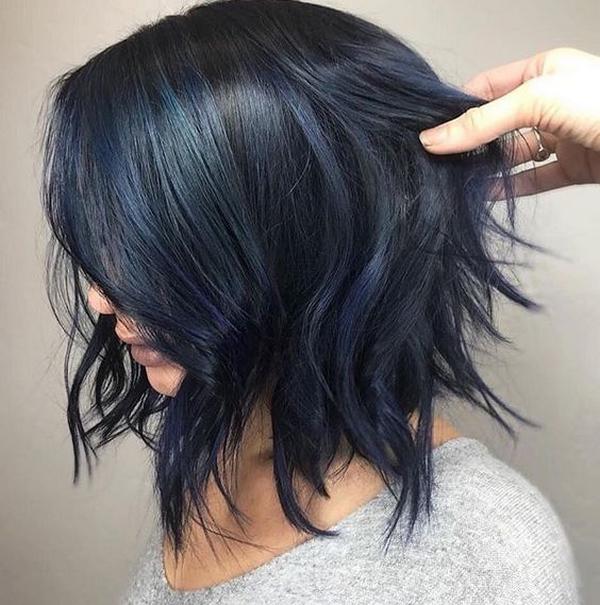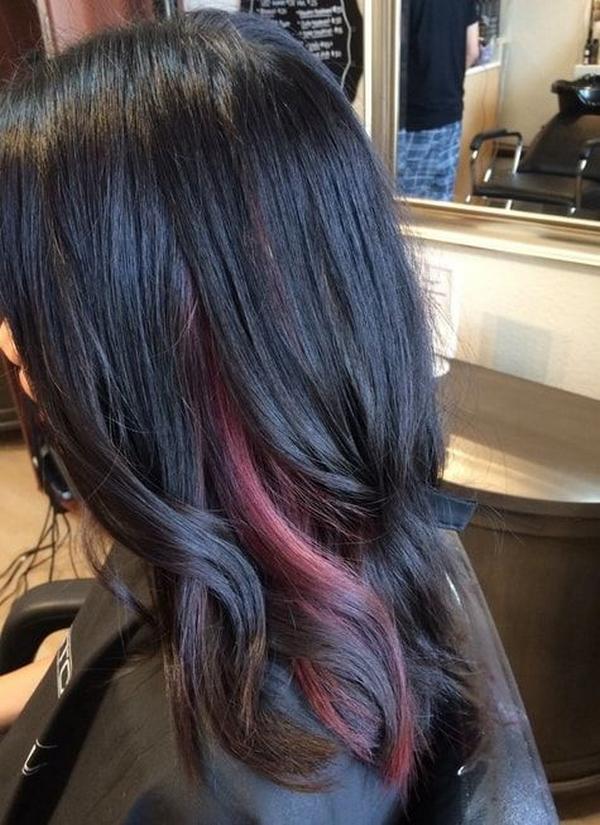 Color is the spice of life.  Make yourself a color muse and experiment with the latest styles and trends in hair color for 2017. We have seen some of the most outrageously gorgeous hair color experiments in the past year, and 2017 doesn't seem to be shaping up any less tamed than the previous year.
From blue highlights, to neon pinks, greens, magenta, baby blues and florescent green, we have seen it all. The stars have wowed us with their risky hair color tactics and it's safe to say, the crazy color trend is now a part of regular hair styles.  The most important thing you should do is decide on a color to suit your skin type and hair type.
The Blue Trend
The most recent celebrity seen to be sporting this look, is Kim Kardarshian's younger sister Kylie Jener.  She looked beautiful in this trend as she dabbed on a wad of potent royal blue hair dye, to her jet black locks.
Otherwise, some persons have gone as far as dying their eyebrows to this color which seem to be taking hold rampantly.  Another variant of the color craze is turquoise blue, which is great for lighter hair colors.
Brown & Blonde Hair
Solid blonde is a thing of the past.  The new trend has proven that many women are opting to have a mix of color in between those platinum blonde strands to lift the texture of the hair.  You should try this adventurous look.  Jenifer Lopez is known for this look.
Brown & Gold
Nothing gives dark brown hair a little lift, like that beautiful gold color. This would especially if you have beautifully colored hazel brown or green eyes.  Paste your hair with thin streaks of gold blonde to give your face a lift in 2017.
Red & Brown
These two colors go together even in clothing, but for 2017, why not give your hair a brand new look with a touch of red in your brown hair or brown in your red hair.  You will see that a more profound tone of red appears as you carefully couple it with little brown tinges of color.
Butter Colored
2017 has seen an upsurge and popularity of butter or platinum.  The color is extremely popular among younger girls in their late teens to early twenties.  The luminous gold color, which resembles wheat brings warmth to a very pale face.
Copper Colored
There are so many of you who fall into this category.  By far, this color has to be the hardest color to work with after jet black hair, without having to throw in some hair bleach to strip away natural color.
Copper colored hair looks incredibly stylish when washed, clean and shimmering in the sun light.  This color is right on trend and its lovely as it gives the perfect look of brass, which is especially pleasing on a fair skinned person.
Dark shades of contrast don't always have to be dull, as it can also bring your hair back to life after those summers filled with chlorinated pools, sun damage and excessive heat damage.  The copper is a great option for the modest woman.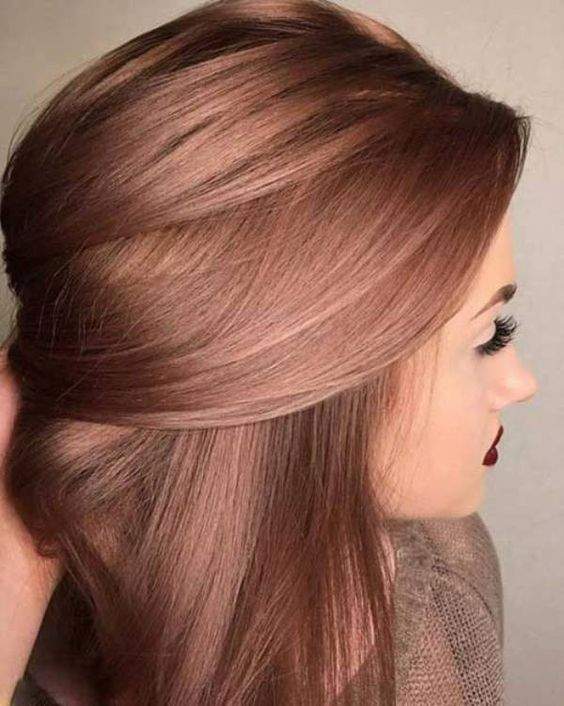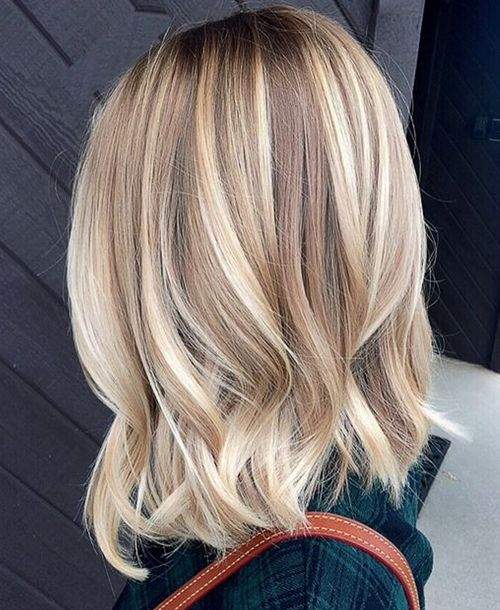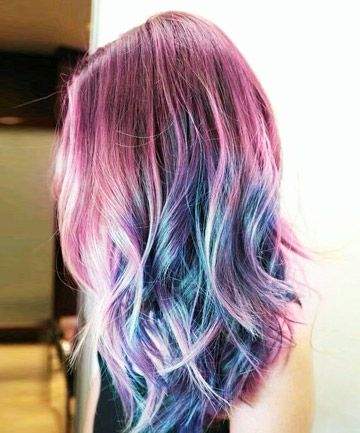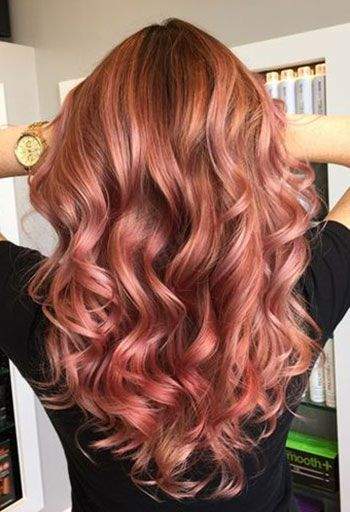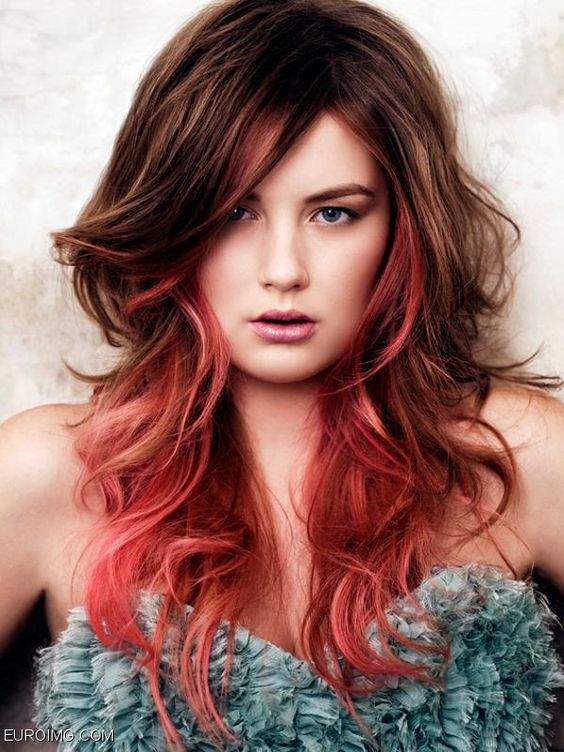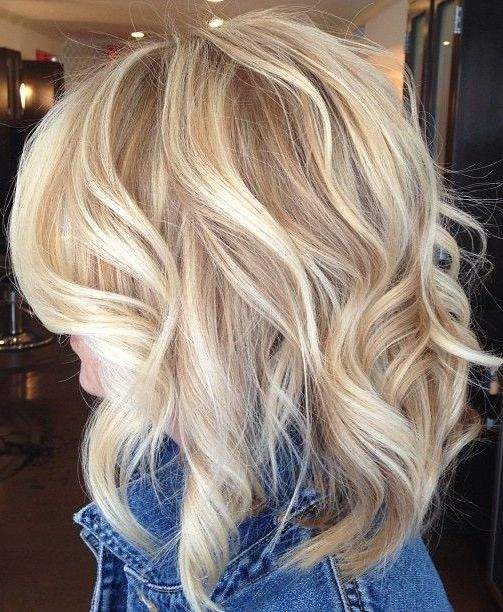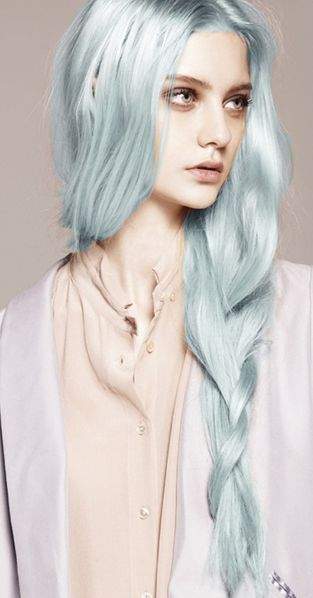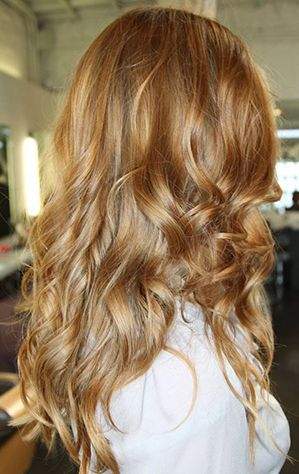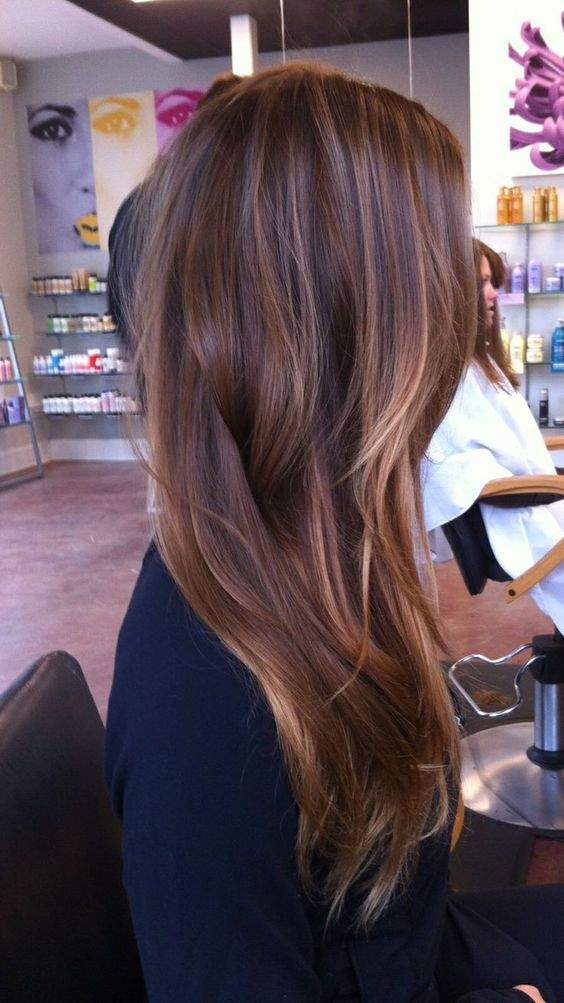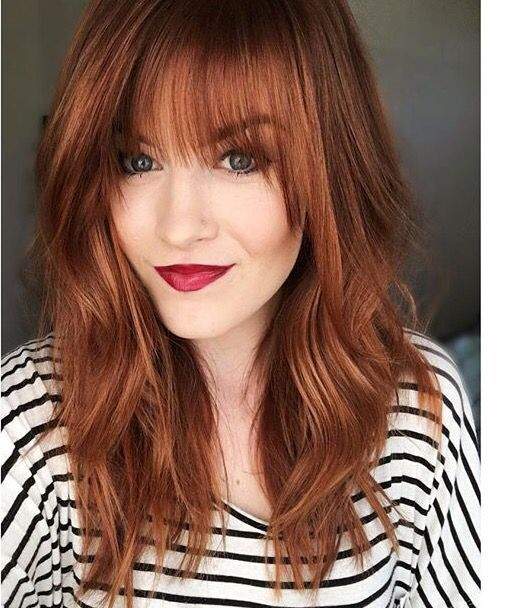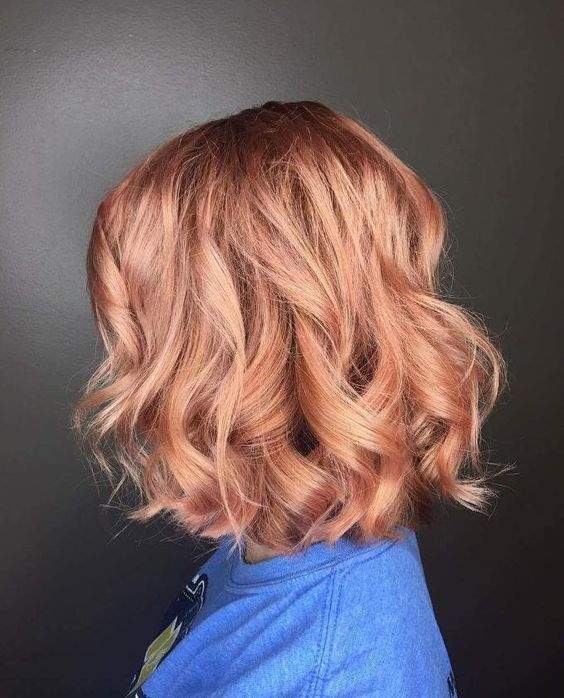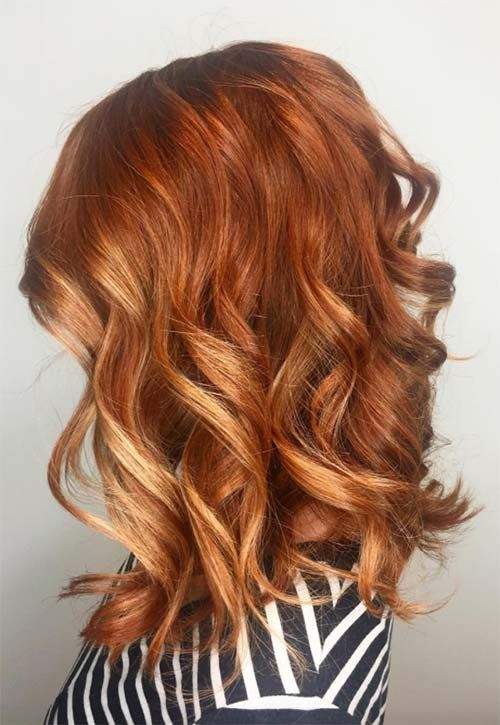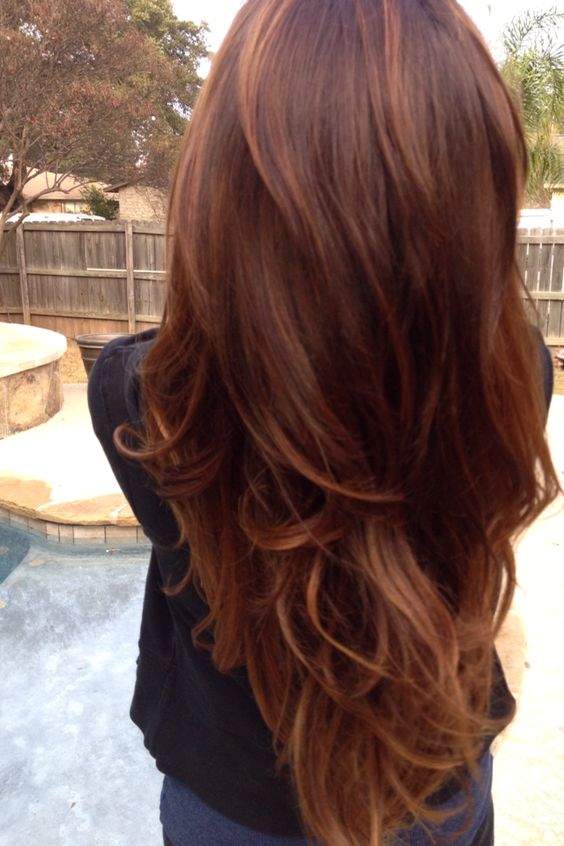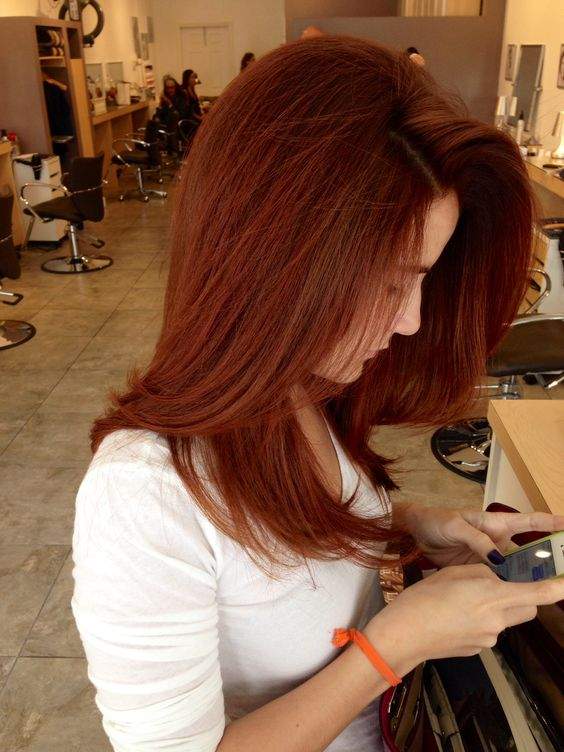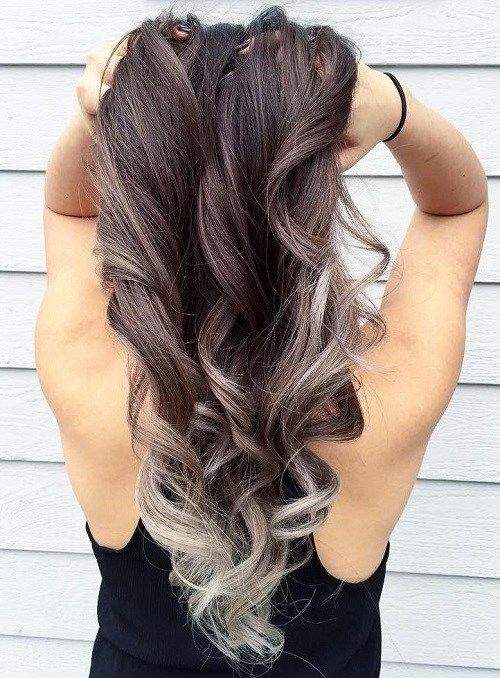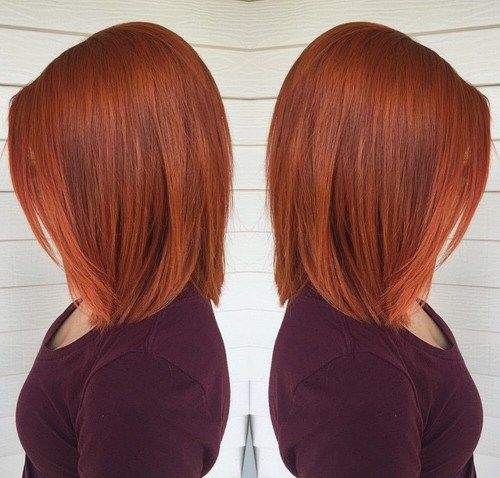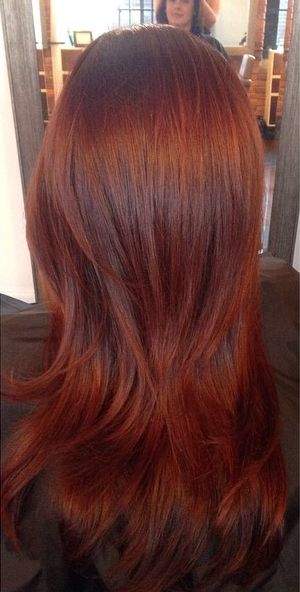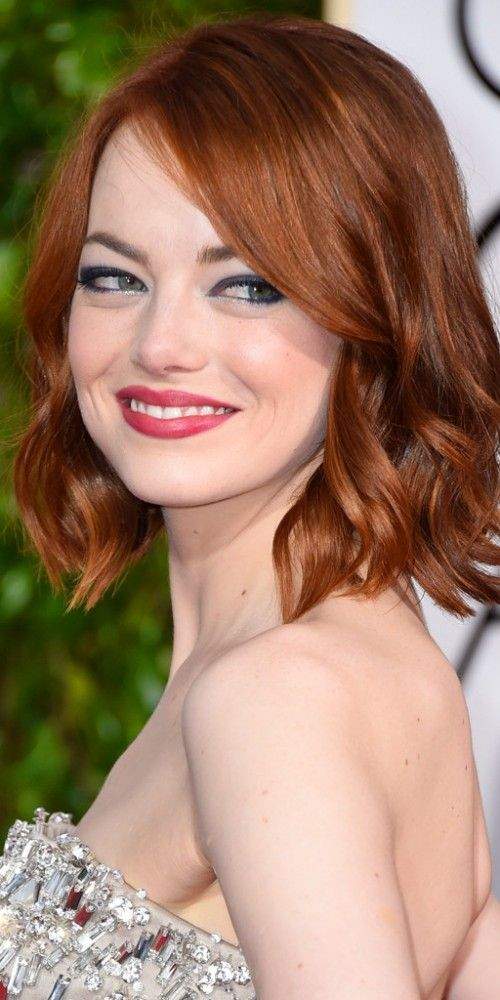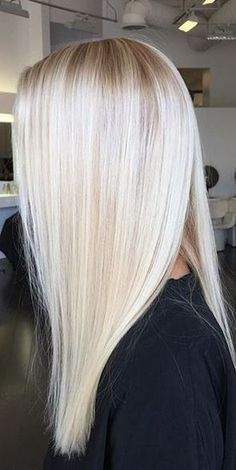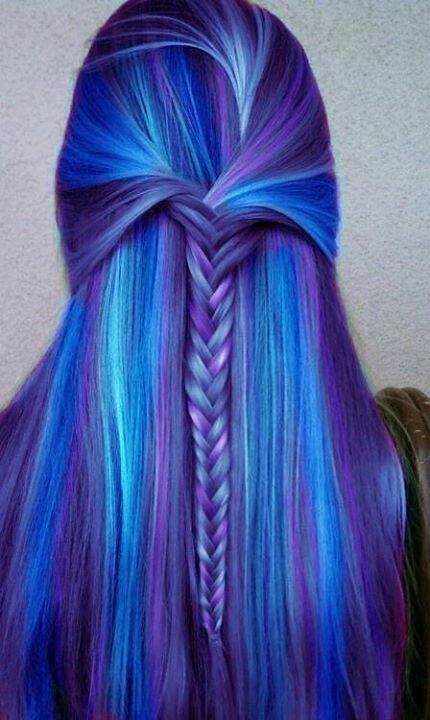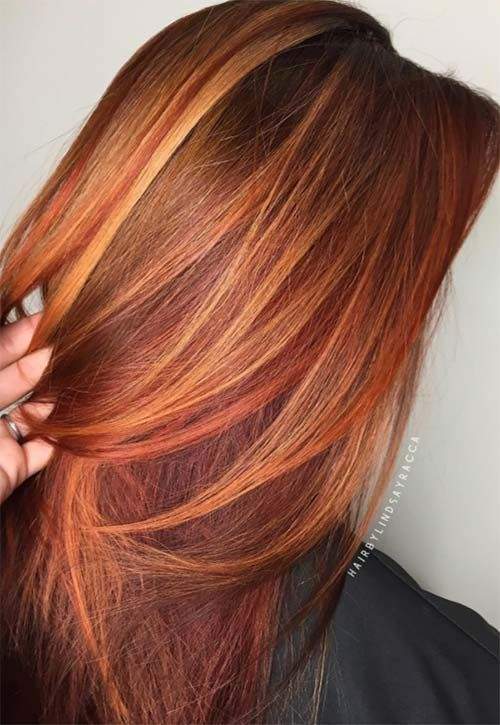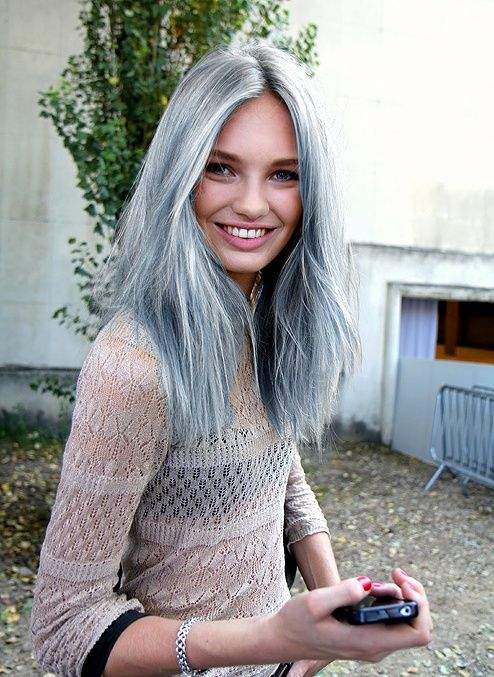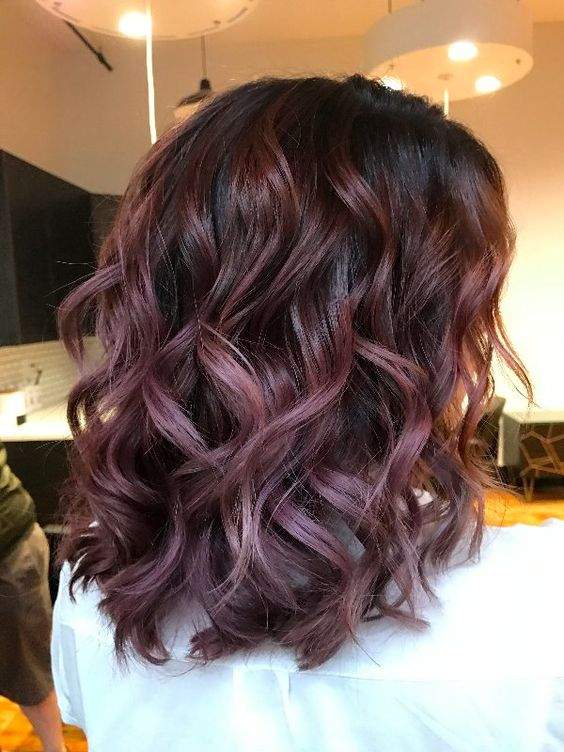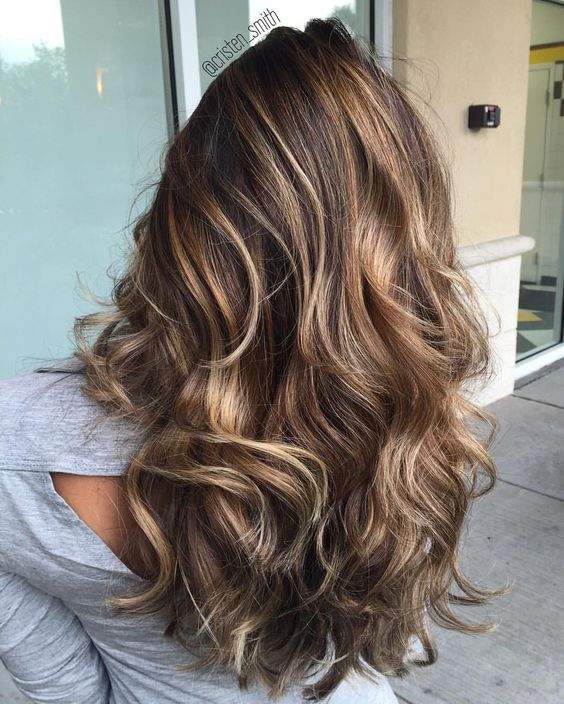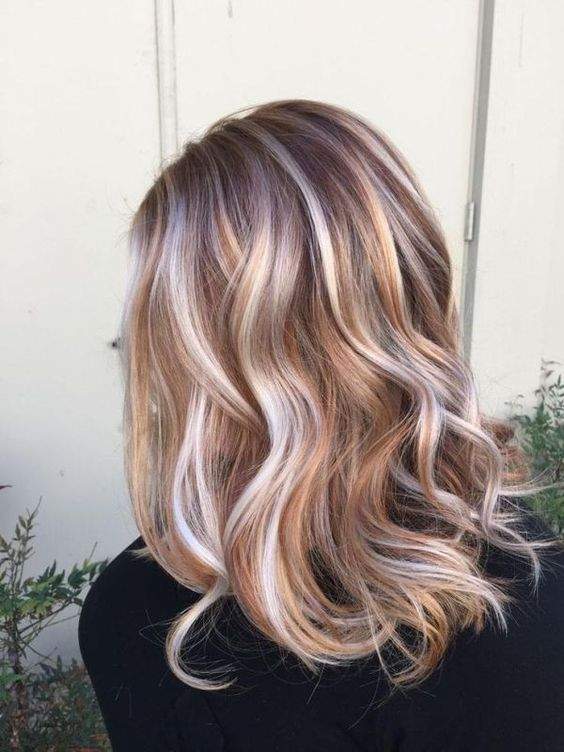 If you're thinking of a hair color change, here you will find new hair colors for 2022 and fashionable hair colors for women. The year's hair trends are no different. For fashion in 2022, hair is all about revivals and evolution.
Top Hair Color Trends and Ideas
This year's hot hair color trends are unique than ever before. We're seeing tons of new shades and hues hitting the fashion and beauty world.
With last year being being the year of red hues ( which is still popular this year as well ), this year's biggest hair color will be the look of bold colors and vibrant shades. Many celebs as well as designers on the runway have all been seen wearing unique colored hair. hottest hair color trends include the following: New hair color trends for 2022.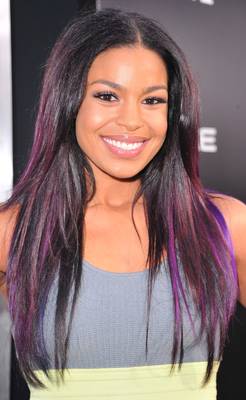 Bright hues a huge hair color trend, including streats, washes of pastels, dip-dye and more. Bright hues have proved to be a huge hair color trend this year.
Brazen celebrities including Kate Bosworth, Avril Lavigne, Carrie Underwood, Pink and Rihanna have hit the red carpet in streaks, bright dyes, washes of pastels and dip-dye looks.
Ombre Hair Color
Has been popping up on red carpets for more than a year and is a great color option for brunettes ., Ombre hair color appears to be the hottest trend amongst the celebrities.
Walking the red carpet in ombre hair, these celebrities looked ravishing in Ombre as it looks just perfect as the natural color., Ombre hair is half blonde and half brown in looks.
It is darker at the roots of the hair but lighter at the tips. It is receiving rave reviews by the fashion analysts but some even call it as a lazy hairstyle too.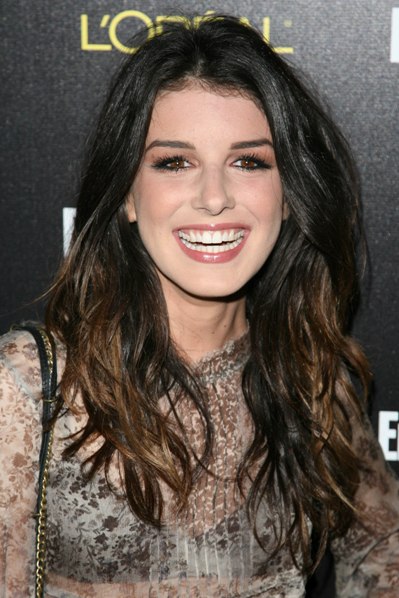 The contrast between the dark roots and lighter ends will be stronger and tones of brighter copper and red will be used at the root to add definition, giving a two or three colored staggered effect.
Blonde hair color
is that perfect shade between blonde and brunette . Everyone knows that blondes look hot. Mysterious and unique magnetic look make heads turn. You can easily prove this statement to be true by going blonde.
Blonde hairstyles this year have many variations in them from platinum blonde to strawberry blonde.
Platinum Blonde Hair
remains popular going into 2012. Keeping hair this blonde is high maintenance, however, and won't suit all skin tones. Ashlee Simpson's platinum. The most dazzling blonde shade is platinum blonde that is still trendy. This cool shade will be suitable for ladies with fair complexion.
So before going for a perm, make sure this shade suits you. Platinum blonde shade is of high maintenance and needs special care.
platinum blonde hair color Crystal Renn walked the red carpet of the ninth annual New Yorkers for Children spring dinner dance on April 10 with a new look, sporting platinum blonde hair and eyebrows in a Zac Posen gown.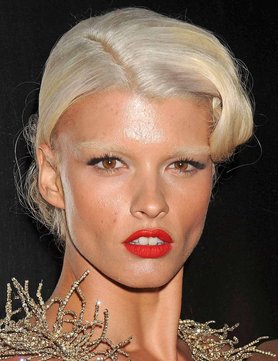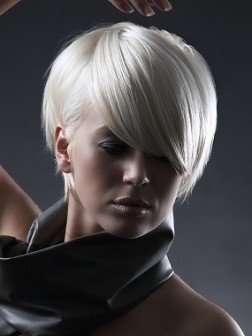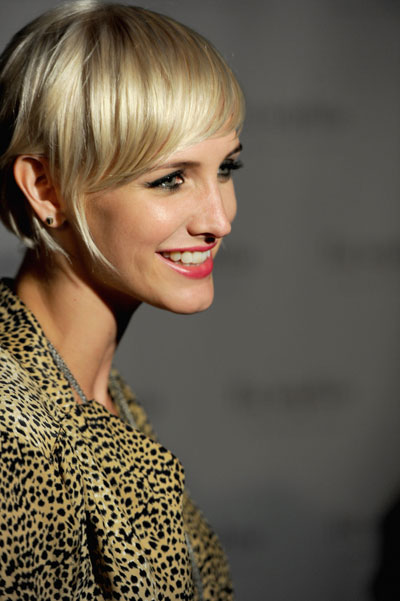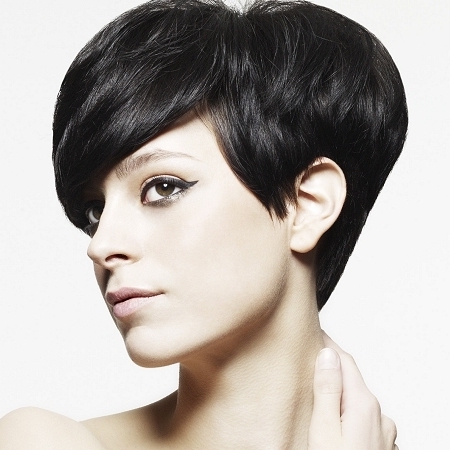 Gorgeous Black Hair
African-American women have many options when it comes to coloring hair. You can tint your hair, add highlights of color or try wigs and weaves to change it up without having to opt for permanent-never-washes-out color.
Gray Hair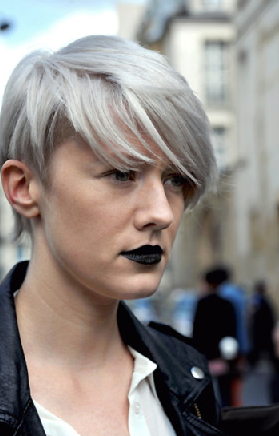 Many women with gray hair choose to dye their hair. If you are all gray, you may choose to go blonde because blonde is easier to achieve (and maintain) than going dark.
More and more women with gray hair are actually learning to embrace the grays. For some people gray hair is something to be avoided at all costs, but when fashion stars like Daphne Guinness and Pixie Geldof start rocking silver locks on the red carpet, it's time to rethink our approach to granny chic! High profile celebrities including Kate Moss, Kelly Osbourne, Pink and Lady Gaga have all embraced the gray hair trend, prompting one fashion mag to declare that gray is the new blonde!
Pink Hair Color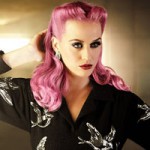 Pink is one of those hair colors that has always been associated with a slightly edgier sense of style, but that seems to be changing.
Pink hair is a really fun color and if you've got naturally blonde hair you should find it relatively easy to get your hair to the shade you want, as your hair will naturally take on any color.
However, if you have darker hair the pink will not show up without the help of some bleach to lighten your natural color, which is where things can get tricky. Think Katy Perry for inspiration.
Red Hair Color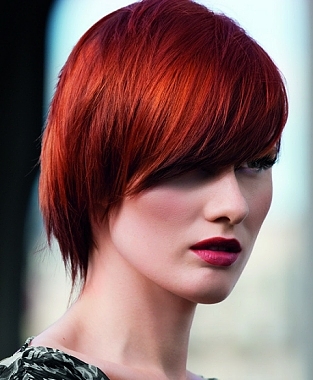 Whether you covet the ginger beauty of a fair skinned Irish maiden to the bold crimson locks of a big screen villainess, red heads are a sorority of a select few that command attention and admiration.
Red hair color is a polarizing subject to which you will find strong opinion on both sides of the line. Whether you love it, or it is not for you, red heads have a vibe and appeal all their own.
Brown Hair Color
If you have super pale skin and brown hair, consider going lighter or at least having some highlights painted or foiled in. Super dark shades can wash you out and even make you appear older.
There is just something beautiful about the richness of a brown hair color. Brunettes show their confidence by staying true to their natural shades, but will turn it up and be playful with underlying vibrant hues that give a prismatic interest when hit by sun light.
From your milk chocolates to your chestnuts, brown hair brings a timeless sense of feminine beauty to your choice in color. chocolate shade hair color like Rihanna's rich chocolate shade. And  brown hair color with Highlights for brown colored hair.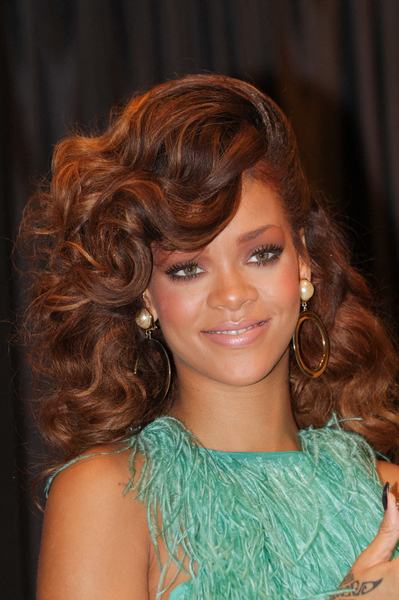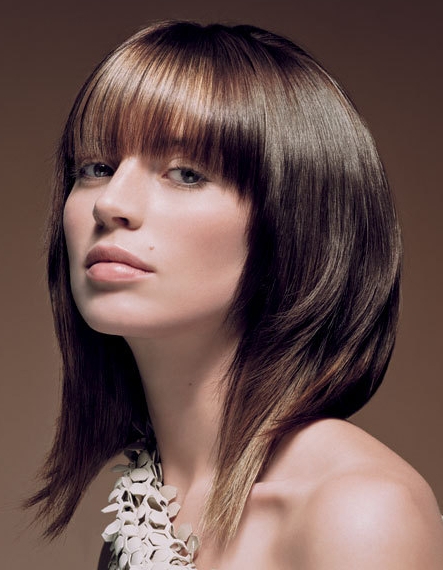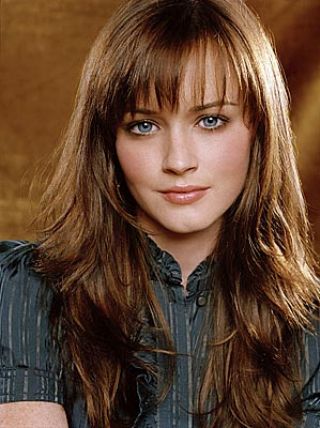 Multi-Colored Tones
Add definition to your strands with 2 or 3 colored hues featured in your hair. You can stick to hues that blend in and bring out the undertones in your hair, or opt for the bold trend by featuring unique hues of reds, yellows, and greens in your hair.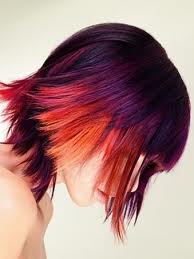 Hair color is the latest fashion in town. Every person in this generation seems to color their hair in different  shades of red, brown, magenta, blue and much more.
It really does not matter whether you have grey hair or not, coloring your hair is the trend today. Hair color is a sort of pigmentation that sticks to your hair. Natural hair colors can be straight black hair, brown hair, blonde hair, red hair, grey hair, white hair, and etcetera.
There are two types of pigments that control hair color. They are eumelanin and pheomelanin. Pheomelanin gives us yellow and orange colors while eumelanin gives us black and brown colors. Conditions that effect hair color are aging, artificial factors, medications, and also lack of some vitamins.
Hair colors can be made semi permanent  and permanent. This is a cosmetic theory mostly taking place to hide grey hair and change hair color as a fashion. It is extremely popular. Seventy five percent of American women have their hair colored.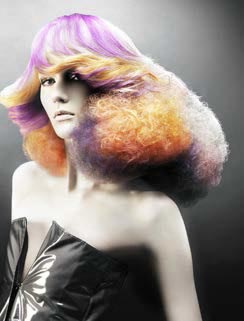 The hair color ideas are not new. Hair style colors that will trend in 2013 are purple color for long hair, Asymmetric Long Red Hairstyle with Blunt Bangs, Asian Short Rainbow Bob Hairstyle, red curly bob hairstyle, Medium Fiery Red Wavy Hairstyle, short curly hairstyle with highlights, Short Fauxhawk Hairstyle with red highlights and a lot more.
Braids will make a strong comeback with more ombre and color filled tresses. Short hair styles will continue to dominate the beauty world with different colors L'Oreal brings you an exciting interactive experience.
They have celebrity and hair color experts to assist you through out. With their expert  help you can achieve your dream hair color Semi permanent hair color goes off after a few washes. If you are new to hair color start with semi permanent and go for lighter shades. Some hair color ideas to be followed in 2013:
Hair Color Tips

Find out your hair is cool or warm.
Choose the correct  shade.
Find out if you make a good blonde.
Hide the grey, go red.
Take expert help to take professional care of your hair.
Do not go for extreme colors, go light on your hair.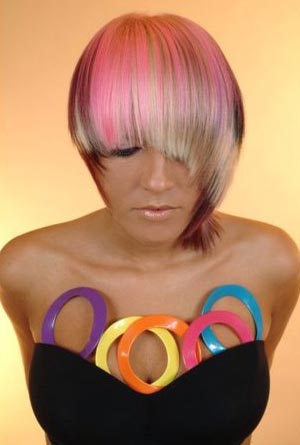 The hottest colors that are trending in 2012 and going to be in 2013 also are bronde, ombre, platinum and bright hues.
Now the question is should you color your hair on your own? The answer is yes you can. Home hair dye kits have come a long long way. You can cut the cost of professional dyeing by doing it  yourself.
The color packs contain a full leaflet of instructions which is easy to follow and use. Highlights usually go very well with blondes and brunettes. One can also try the two shade rule which is also in latest fashion. Do not always go for the picture on the box. Do a proper research before going for hair color. Always test with a few strands first.
Use special hair conditioner and shampoo to take care of hair post coloring. Wash your hair a day ahead of coloring not on the day of coloring.  Also post coloring wait for a day before using a shampoo and conditioner. Photos by Good Salon Guide.