With the approaching of Christmas occasion a lot of parents are thinking to buy a like a new Christmas dress for their little girl and here we are to provide you some of the best girls Christmas dresses that we hope you like it.
Are you confused? A lot of us always feel confused for choosing the best Christmas dress for his little girl especially with a lot of girls Christmas dresses in the market but perhaps the main reason to searching for this special Christmas dress that it's a great Christmas gift for your little girl so whatever confusion but it's something beautiful in the end, which your little girl will remember in her memory for a long time. So let's get started!
In the photos below via – Yahoo – there are some of the best Christmas gift ideas for girls'  a special collection of girls dresses that features elegance in design and special fashionable look in addition to the variety of beautiful colors.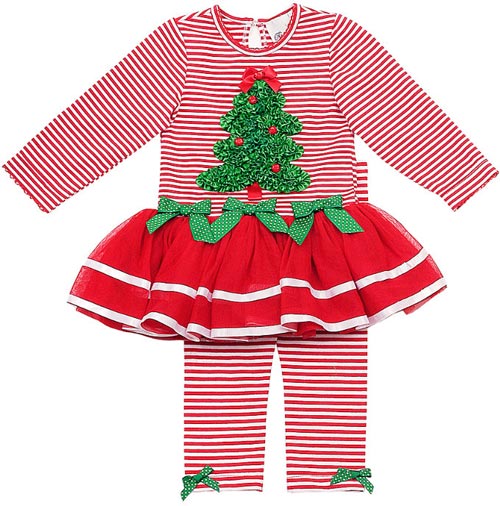 In the first Christmas dress – Rare Editions Christmas TuTu Dress Set – is characterized by red and white knit stripe dress set has a red tutu, white trim plus a ruched green applique tree, green polka dot bows at the top of the tutu, below knee length with long sleeve. This adorable Christmas dress has been made from Cotton/Spandex.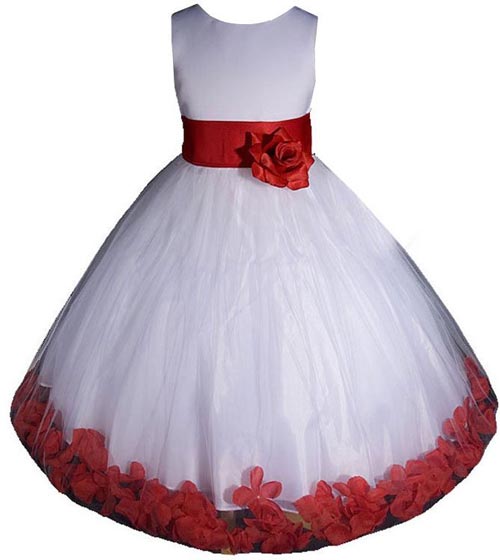 Elegant Christmas dress for your little girl – White/red Flower Girl Christmas Dress – this stylish dress is suitable for many purposes such as; wedding, party, birthday, and for sure as a Christmas dress features made out of white satin, a removable red satin sash with a flower on the waistline to be the most beautiful girl in Christmas celebration.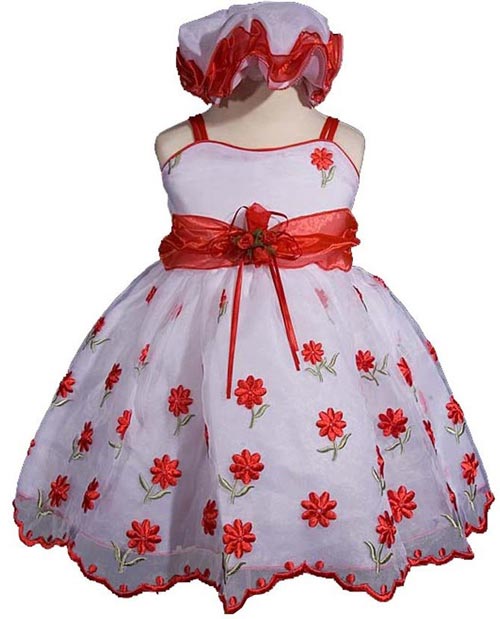 Perfect girl dress for many occasions – AMJ Dresses Inc Red Flower Girl Christmas Dress – absolutely gorgeous dress, this is for girls who are love flower dresses. Made from high quality embroidered organza, waist sash is embellished, a removable flower with matching hat to complete the fashionable look.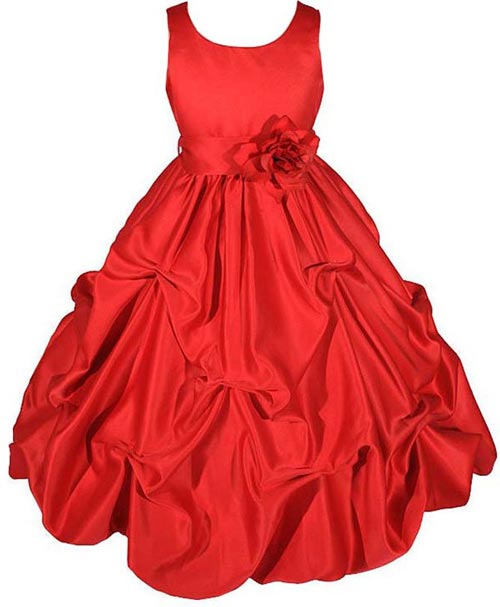 Red Christmas dresses. Who is love red? Almost all girls tend to red color dresses especially if this dress for Christmas celebration. So this lovely red dresses – Heavenly Red Flower Girl Christmas Dress – made from high quality satin,  a removable satin sash with flower on the waistline. Absolutely, special Christmas dress for all occasions.
Finally, the velvet Christmas dress for toddler that features long sleeves, natural waist tea length, adorable hat, little cross purse, additional netting under the skirt, detachable floral accent at the waist line, adjustable waist with sash with center back zipper. This is for who is looking for perfect Christmas dress.
All girls' dresses above are a special Christmas gift and suitable for many purposes such as; Wedding, Christmas, and Specially for her birthday Party or Pageant Holiday.
As usual, we are looking forward to your reactions. See anything in these Christmas dresses that would suit your little girl?