Estee Lauder Advanced Night Repair Serum
If you are like many woman and are tired of using creams, serums, and lotions that don't do the trick and you are still suffering from unsightly wrinkles, then you need to get your hands on the Estee Lauder Advanced Night Repair Serum. This definitive collections has been proven to work on a majority of skin types and has even been awarded for the advanced progress it allows on the face. Best of all, these night repair serums work while you sleep. I bet you didn't think you could get pampered without doing anything, did you?
So, what can you expect from this collection from Estee Lauder? Well, there are four different serums to choose from, two serums for the overall enhancement of the face and two serums designed specifically to coordinate with the sensitive skin beneath the eyes. The Advanced Night Repair Eye Serum (New) and Advanced Night Repair Eye Synchronized Complex both work to repair the fragile skin beneath the eye, removing puffiness, fine lines and wrinkles, as well as dry circles. As for the Advanced Night Repair Synchronized Recovery Complex and Advanced Night Repair Concentrate Recovery Boosting Treatment, this duo works to remove the appearance of wrinkles and improve the overall look of the skin, allowing woman to recover a youthful, firm, and delicate face.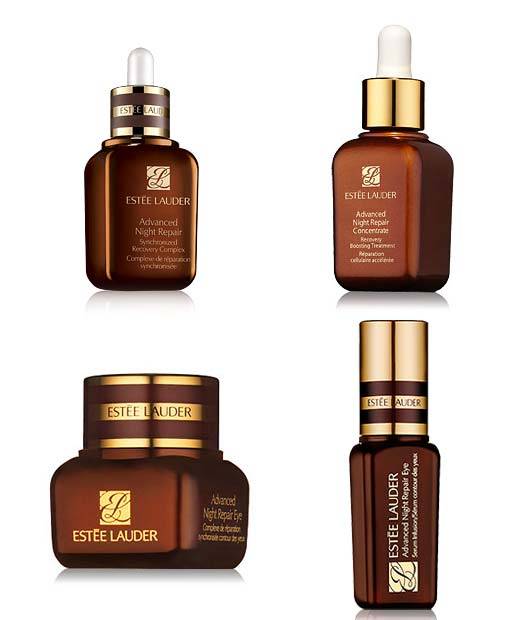 Subscribe

to Stylish Trendy