We all know how much hairstyle can dramatically change the whole outlook either when it comes to toning down or highlighting a garment. This year, hair styling gets an especially important role, no matter it's about a big or sleek and shiny coiffure. Let's see how to plan wearing out hair this spring. In our article we would like to represent you with the hippest Easter hairstyles and nails 2014.
Let's talk about the nails for Easter first as these generally parallel with the trendy colors to wear this spring. Pastel colors look great on Easter nails designs, especially when it comes to the shades of light pink, purple, green or blue. If you want to look ultra trendy, you can even harmonize your nail color with your eye shadow. Other outstanding trend will include orange nails that look perfect with matching lips. Then we must also mention the metallic silver or gold nail lacquers that are also immensely trendy this season. Matte and pearl-shine is both trendy however we suggest you to wear pastel colors in matte as this way the plain color gets a much bigger emphasis. Here you will find some of the best nails art especially Easter egg nails!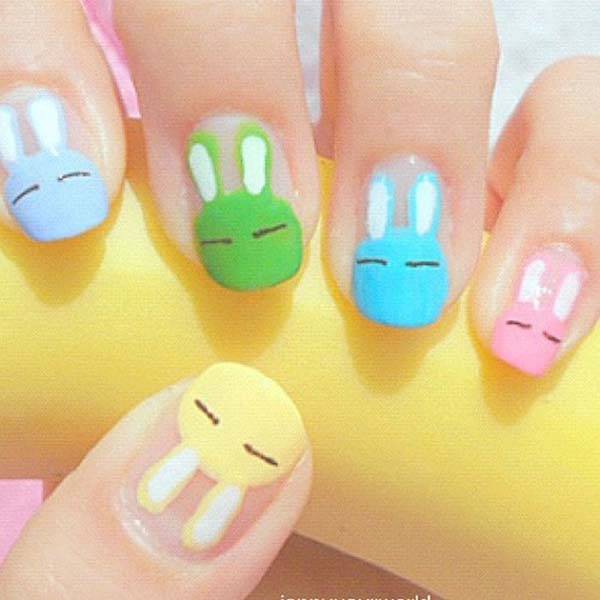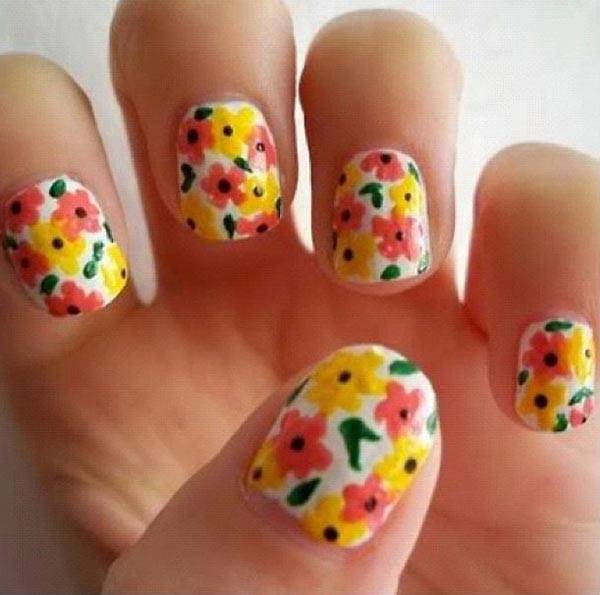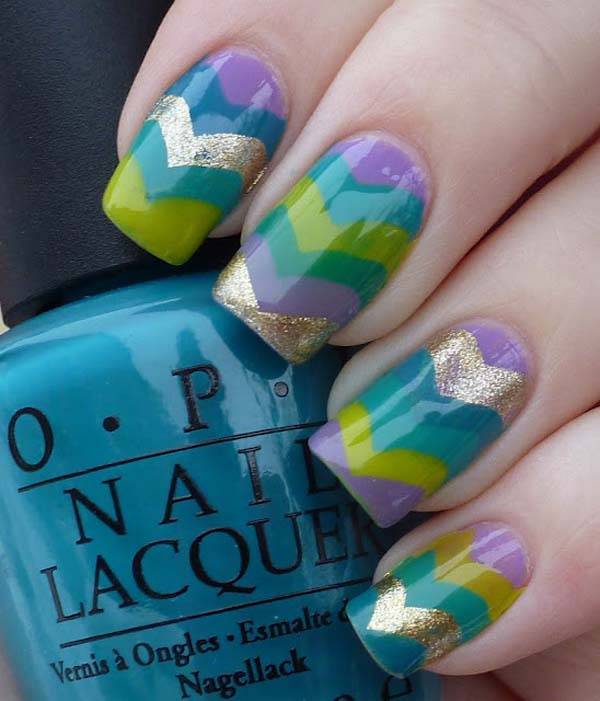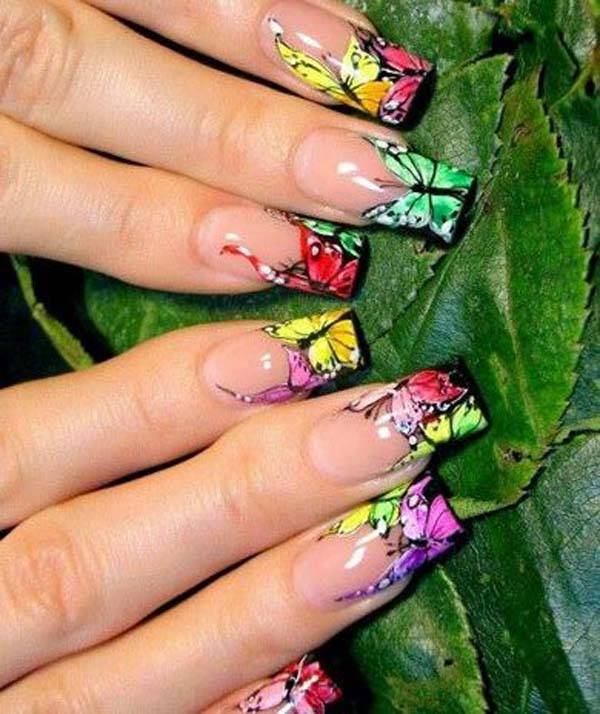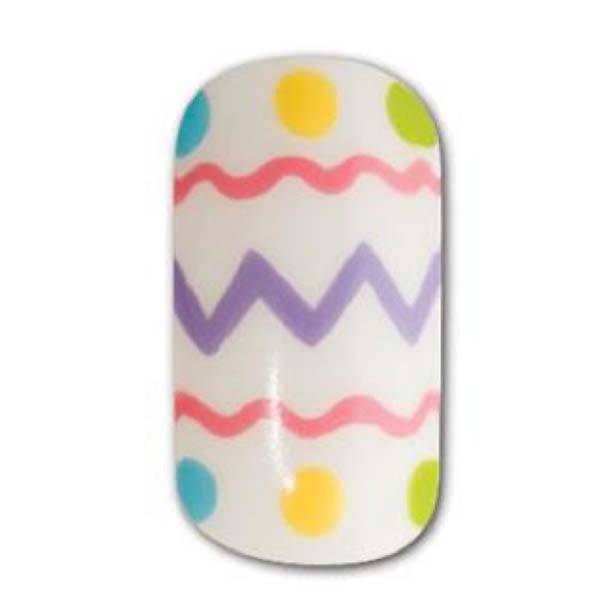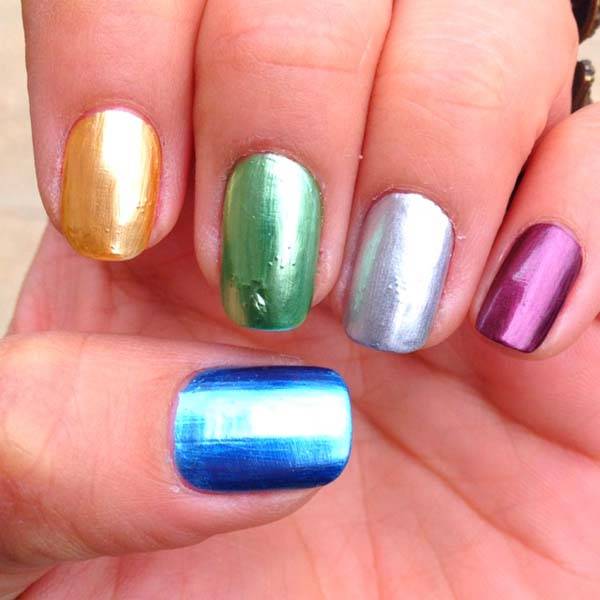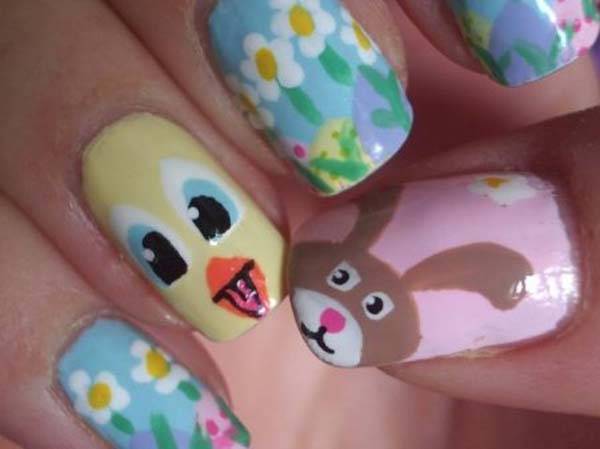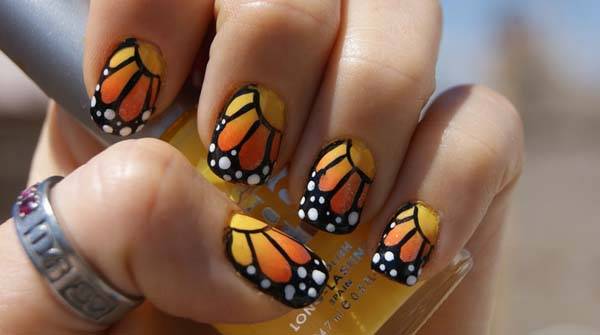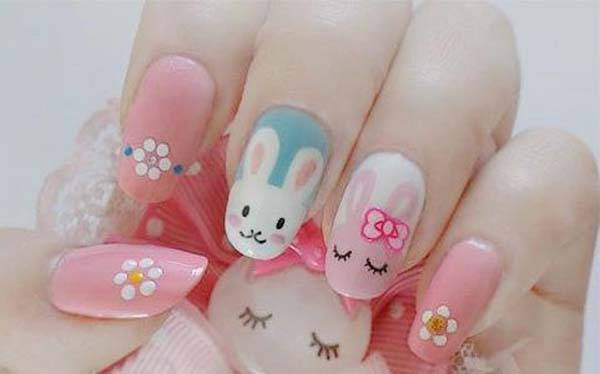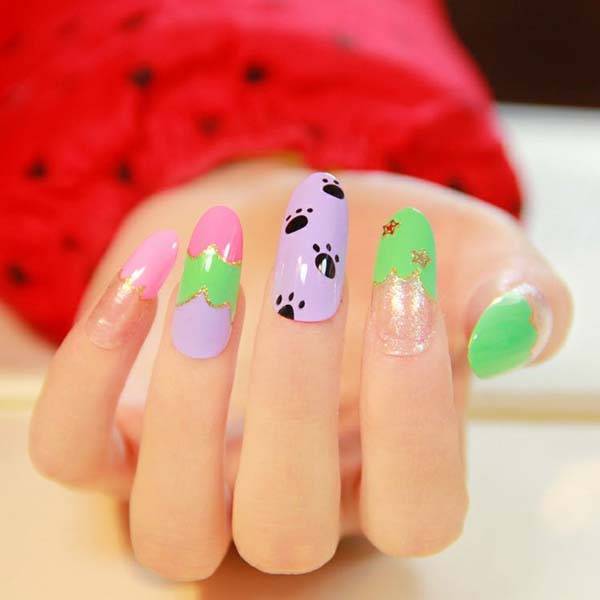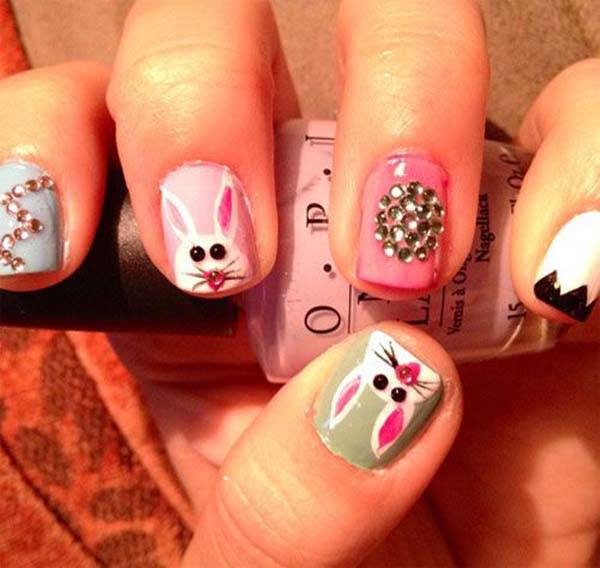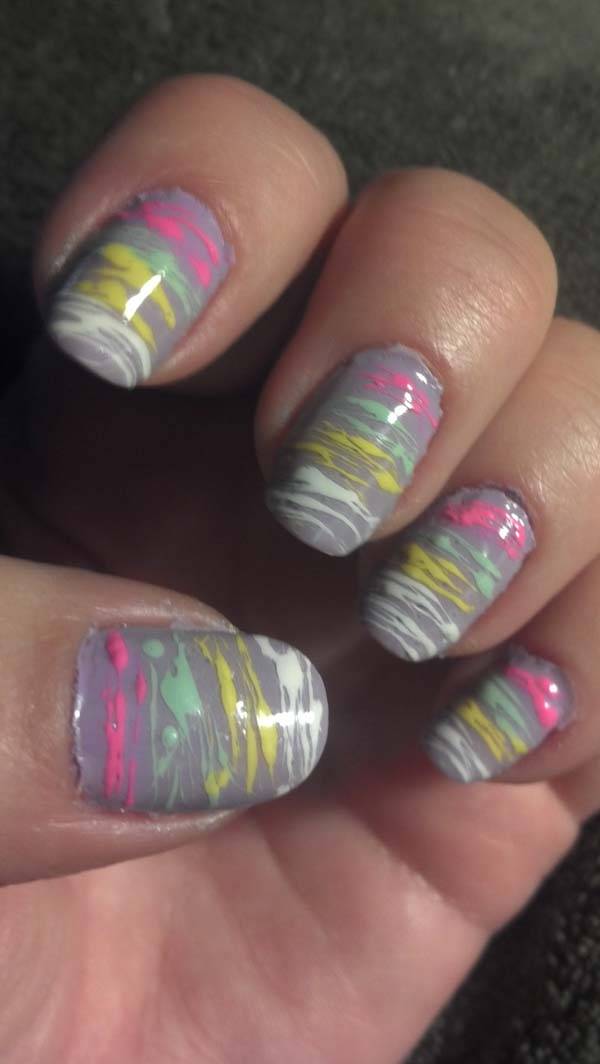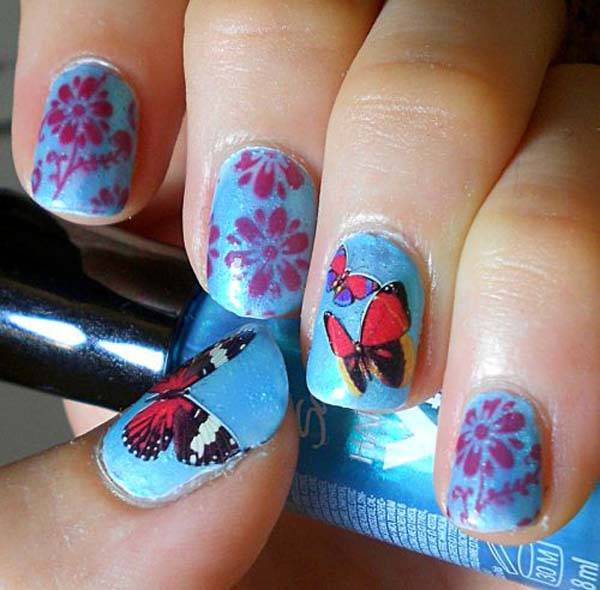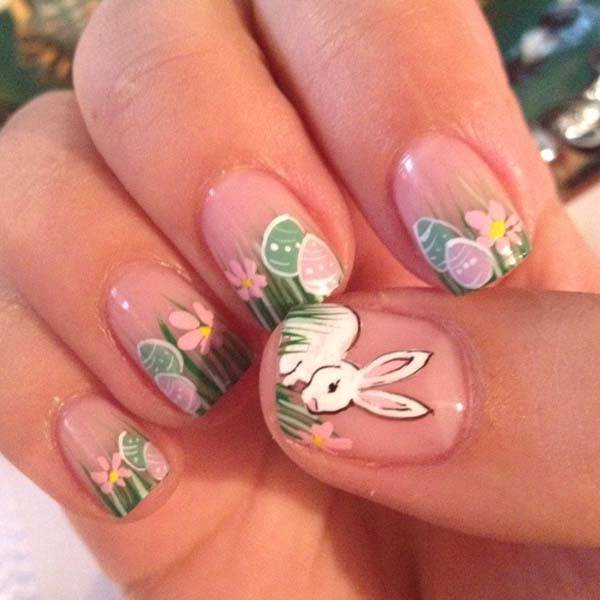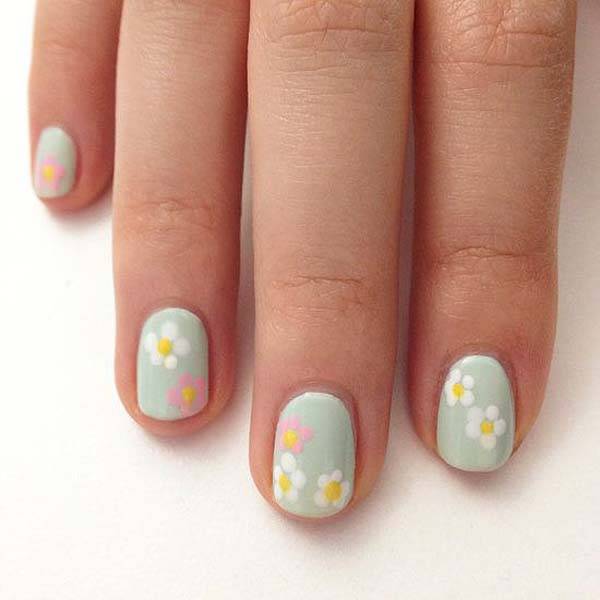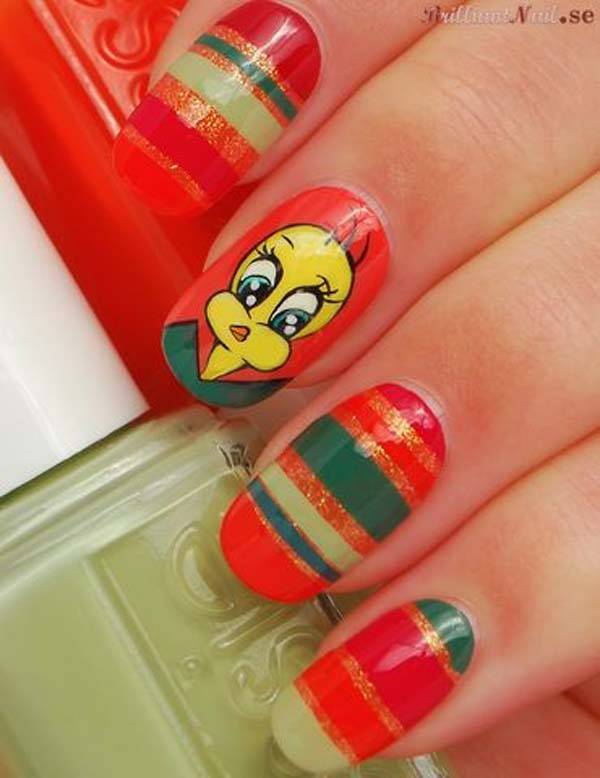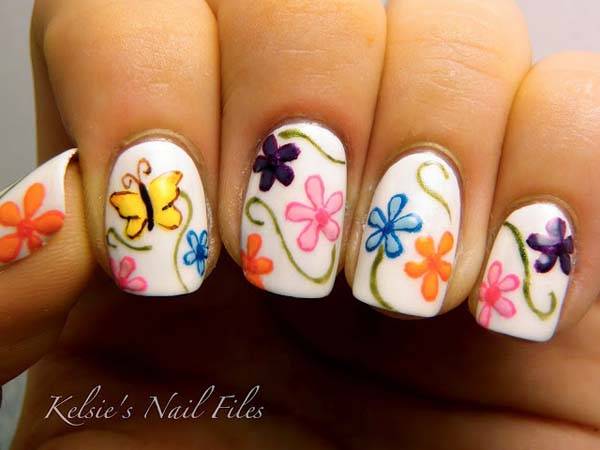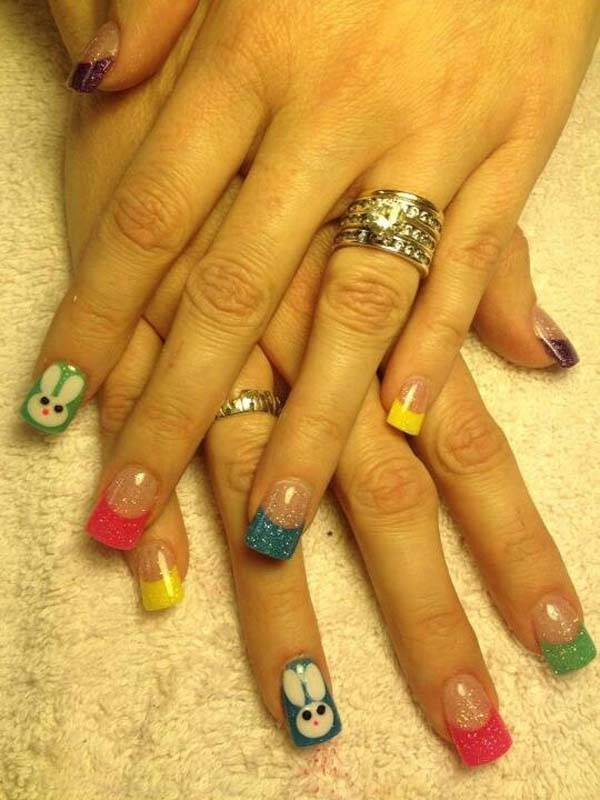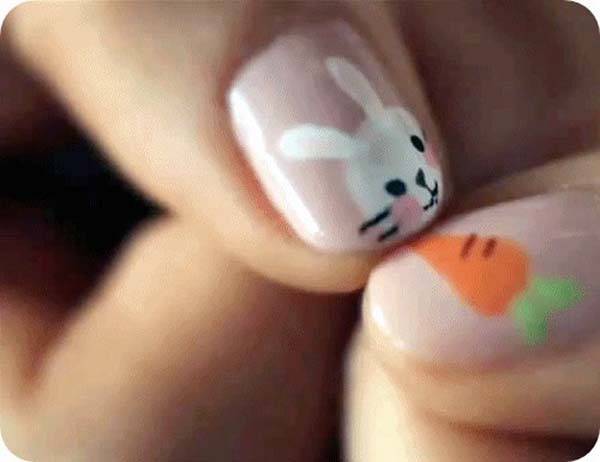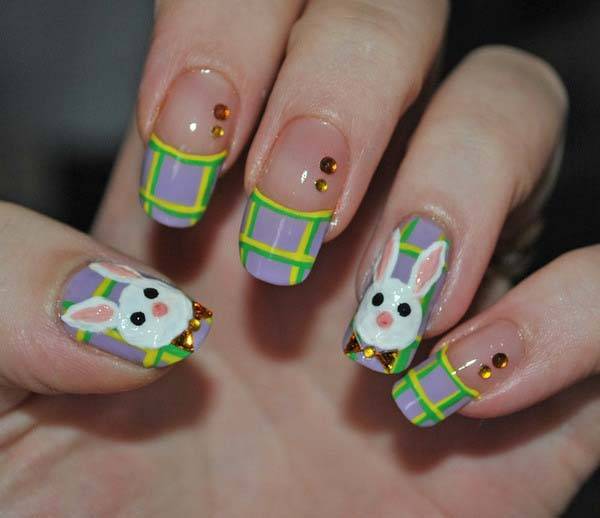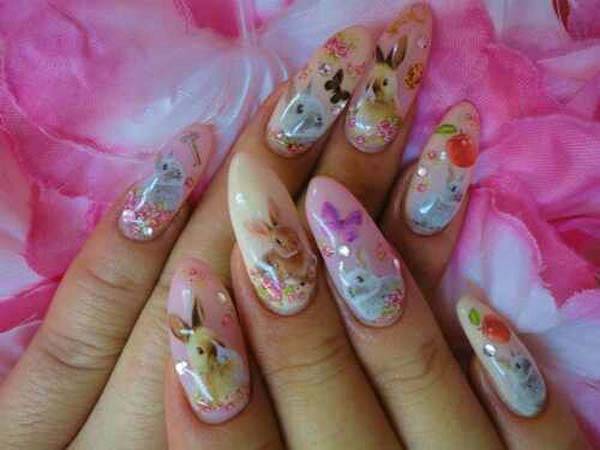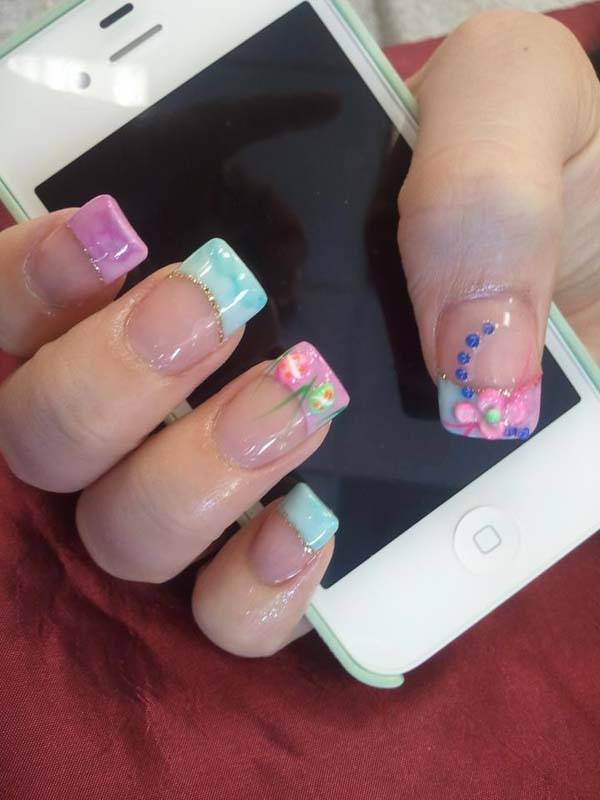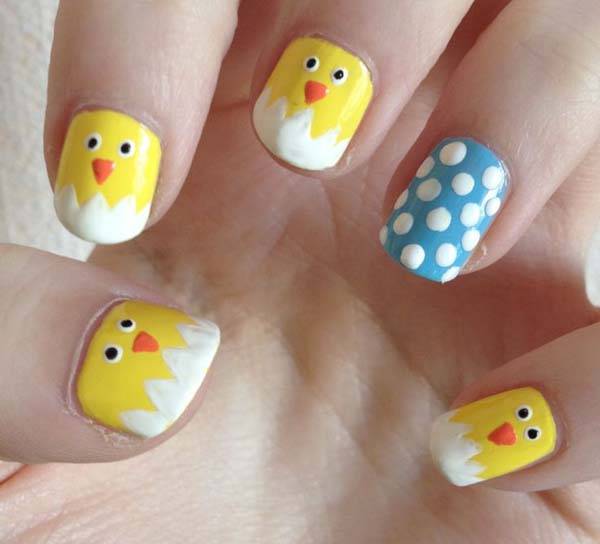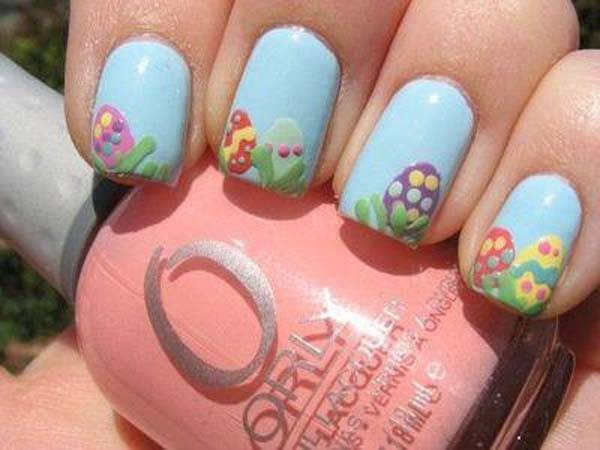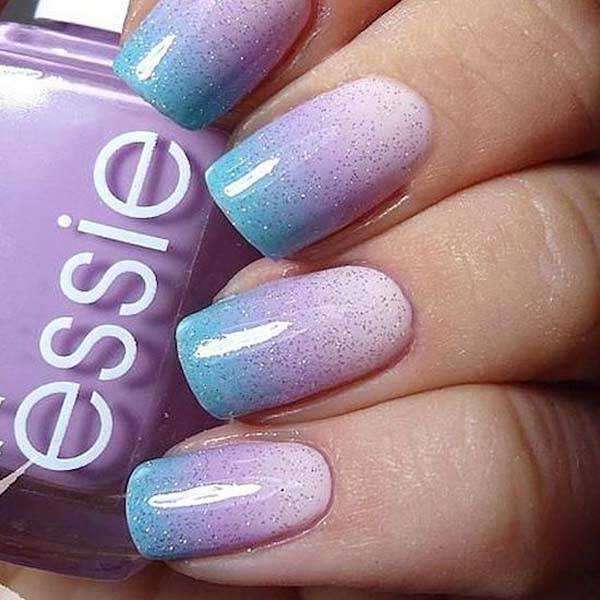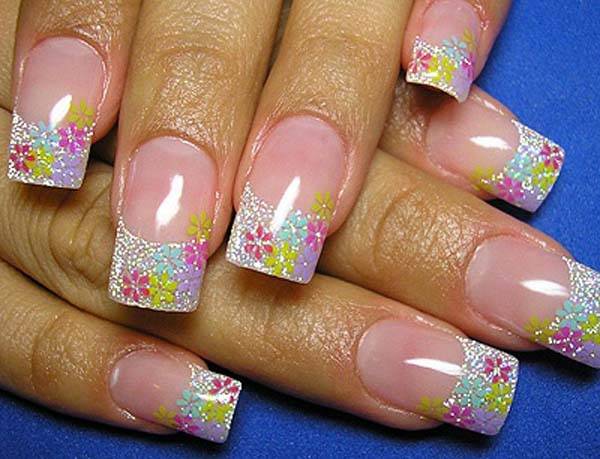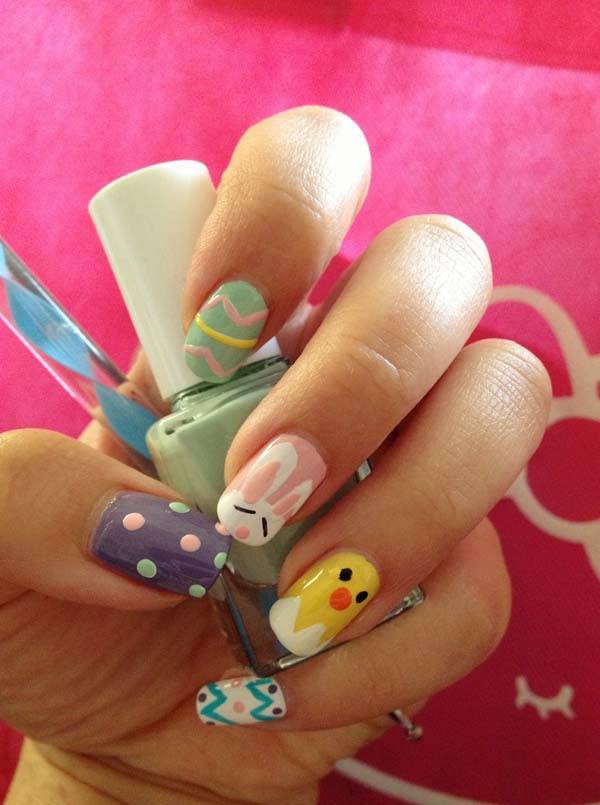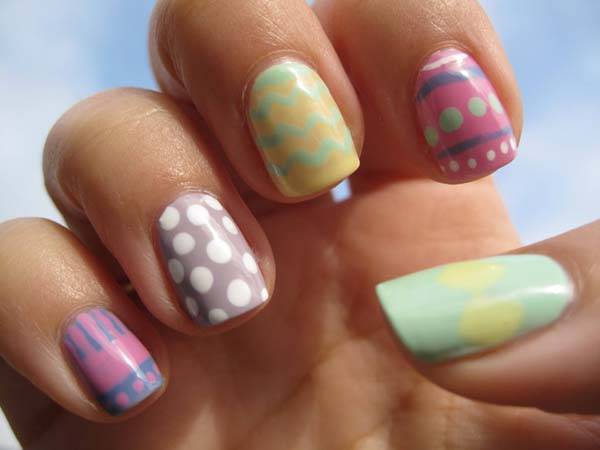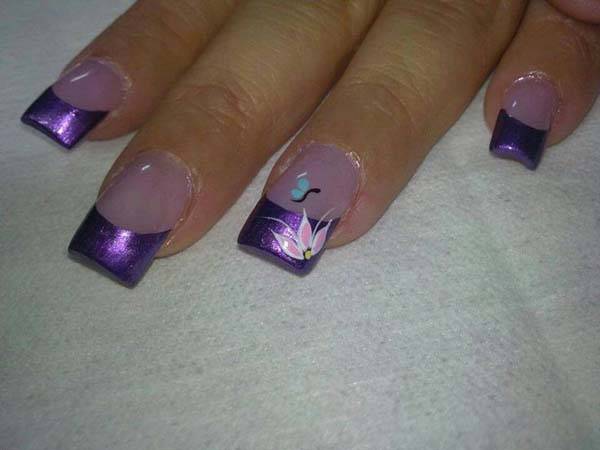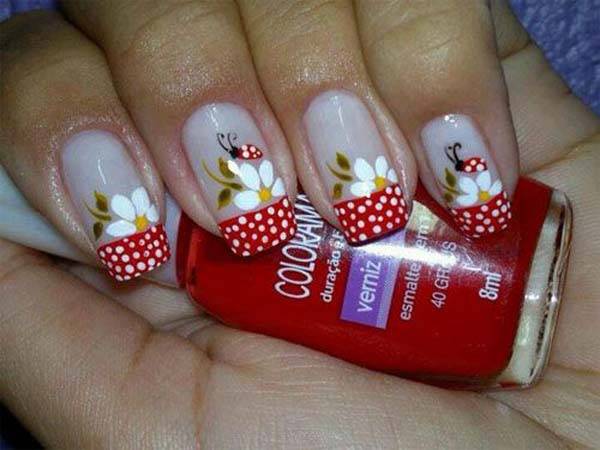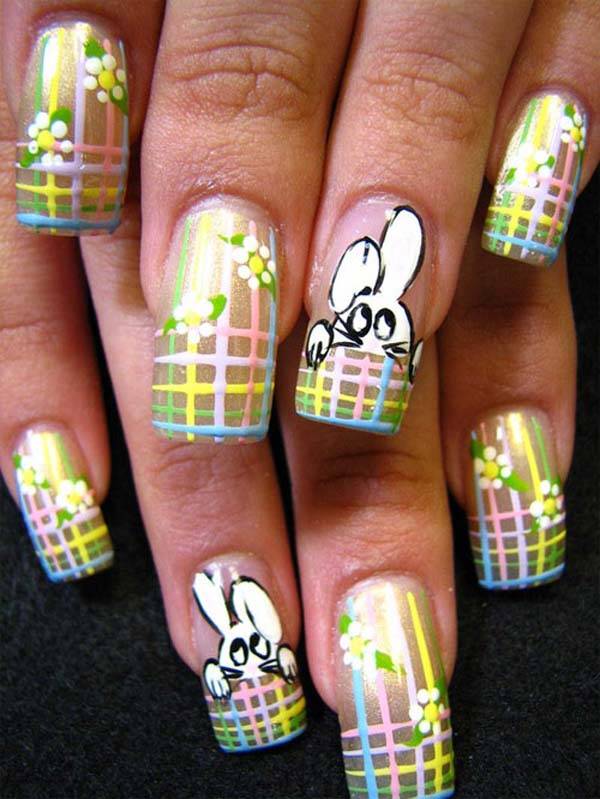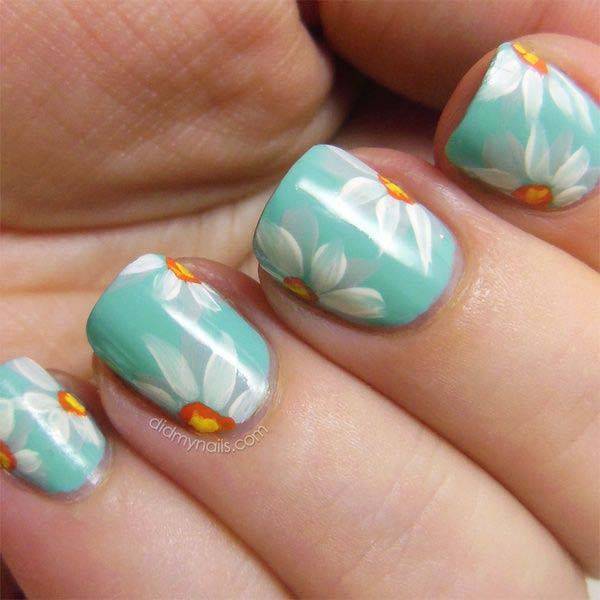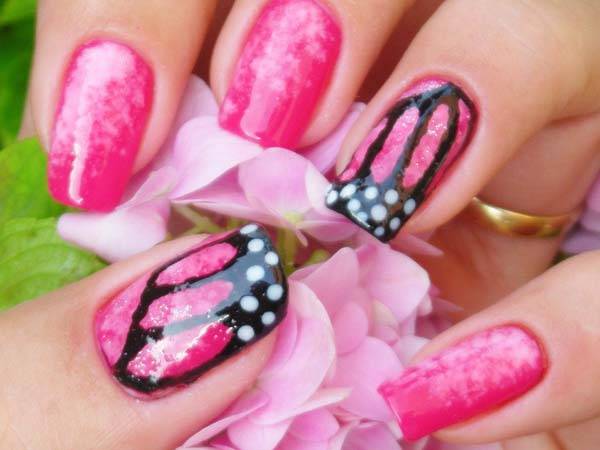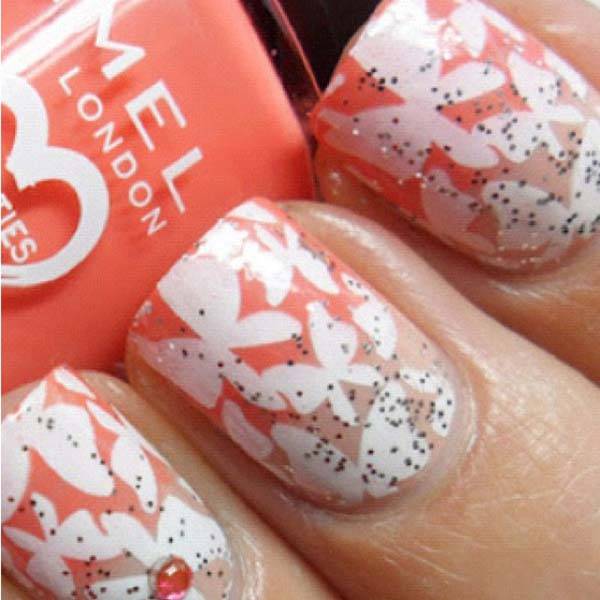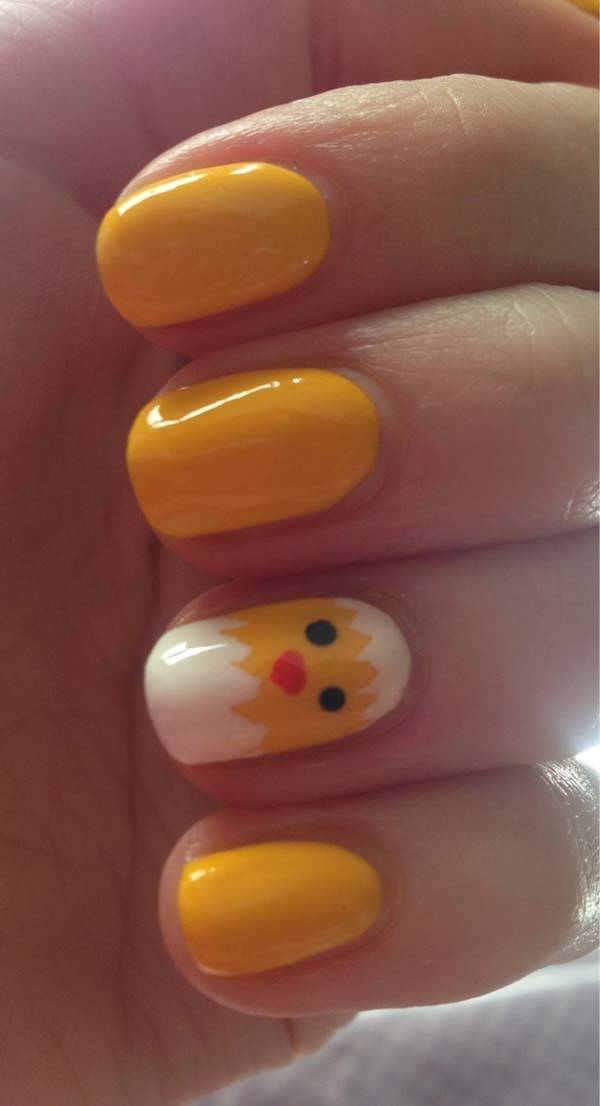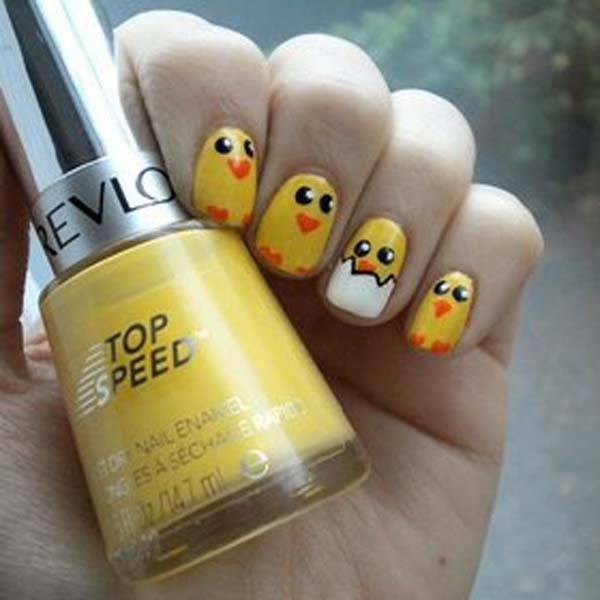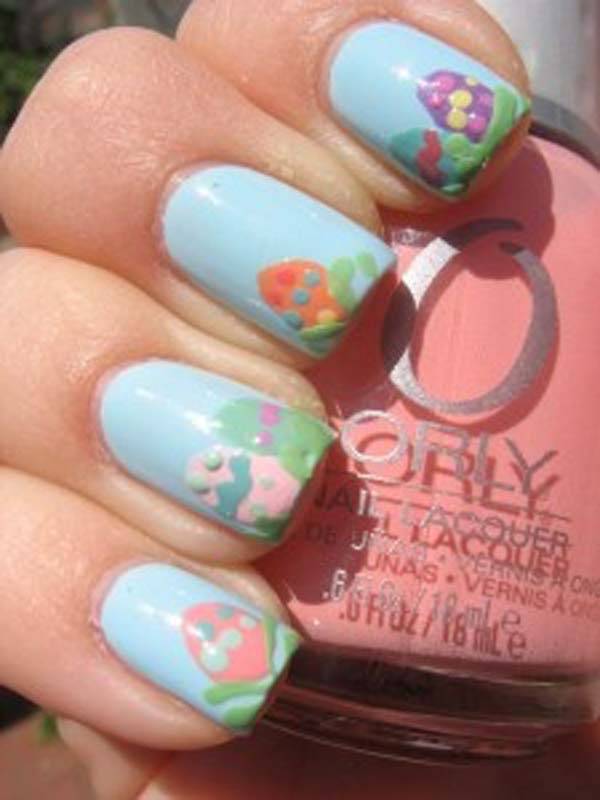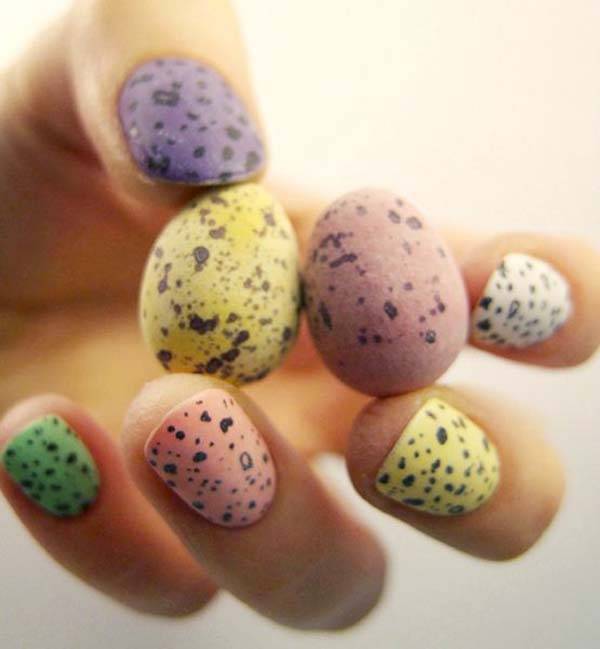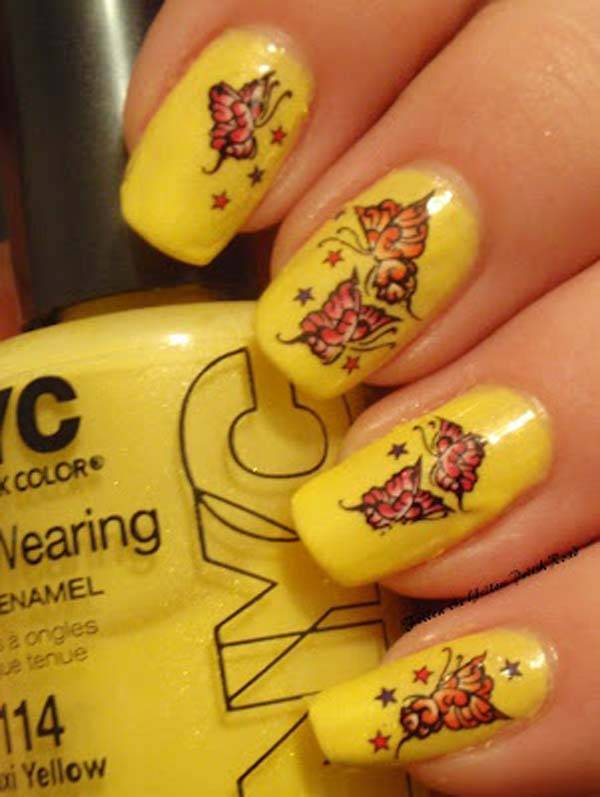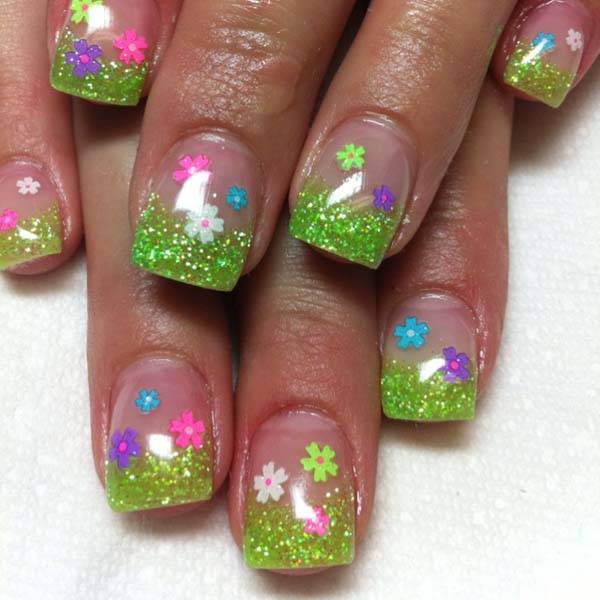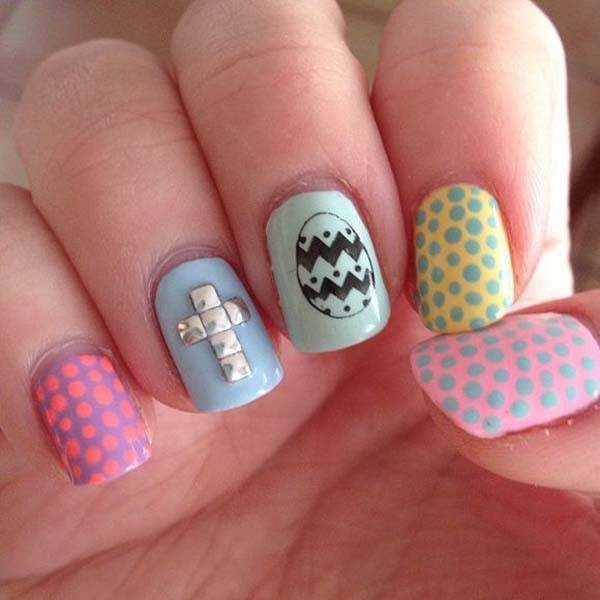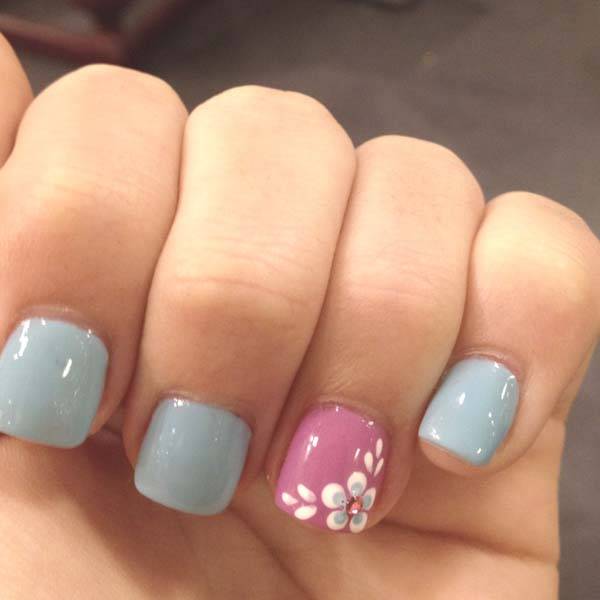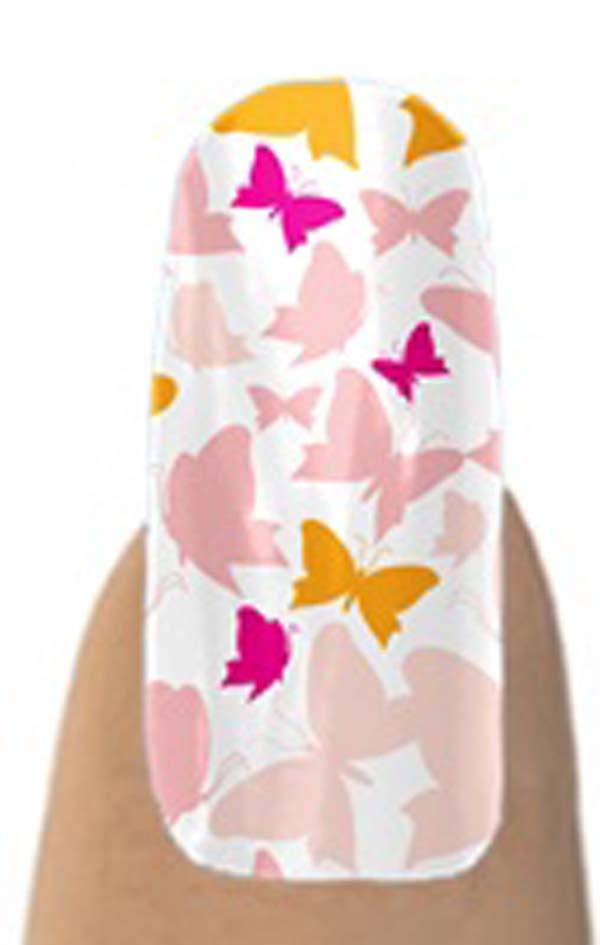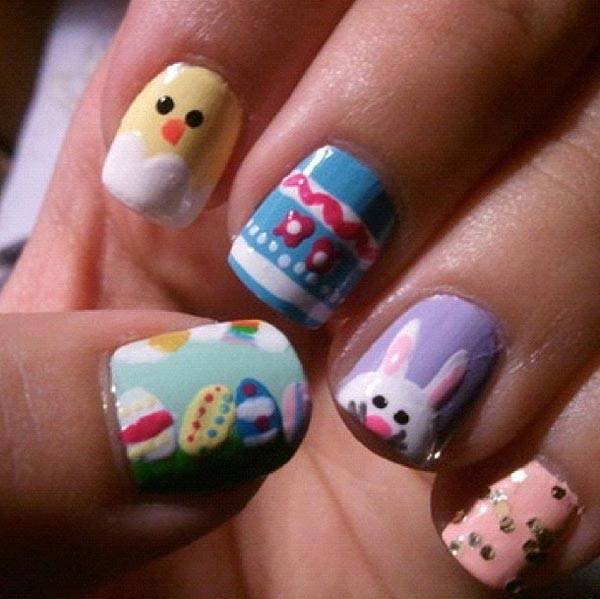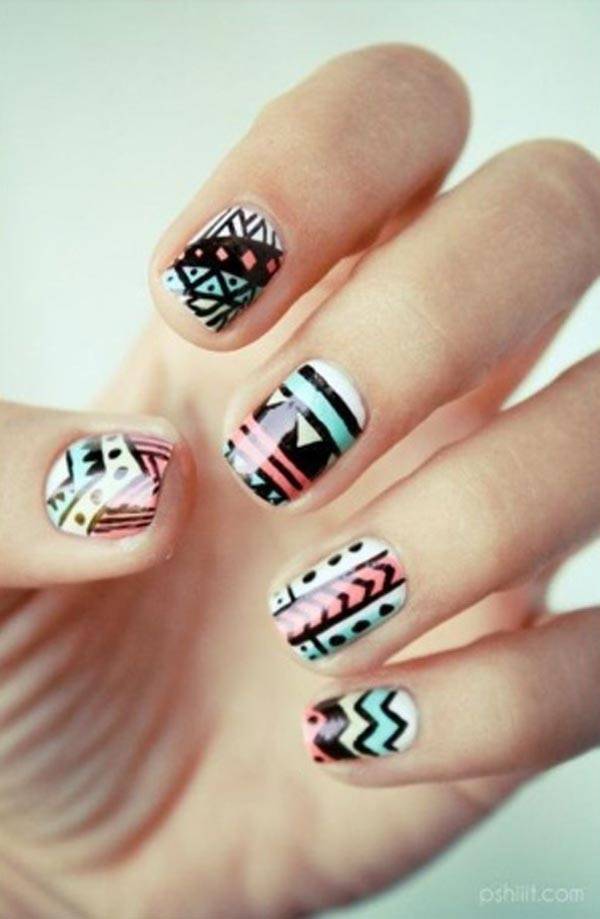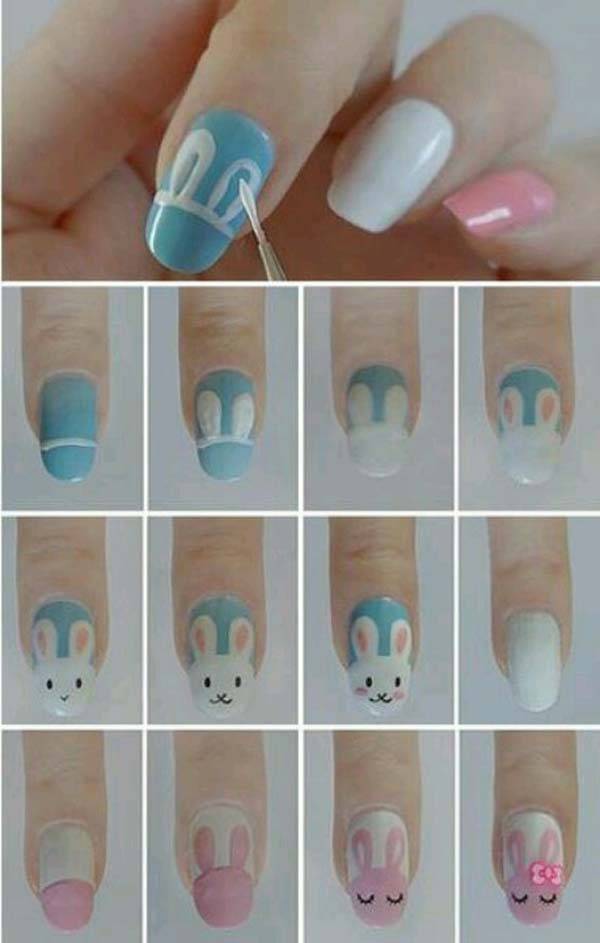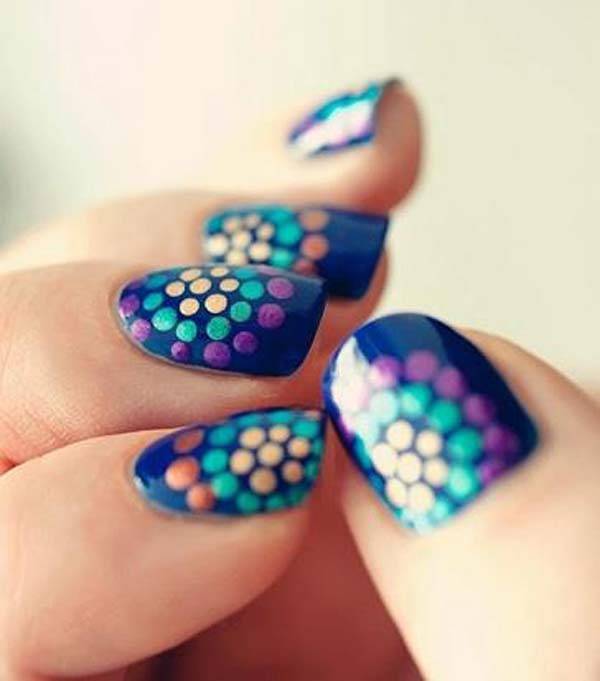 And now, let's discuss the next best hairstyles: the first news is, as always, shades of blonde and light brown are immensely popular. When it comes to styling we can see the return of vintage hair, together with its pompadours, victory rolls, buns and rockabilly style. On the other hand, the Eighties still rock and urban hair trends are currently about curving, waving and the good ole' Eighties crimping is also back! Now, you can find an immense amount of products on the market that concentrate on the creation of bigger, thicker hair.
However, the trendsetters don't necessarily concentrate on big hair. By the Easter there is a high tendency of everyone changing their hairstyle to healthy-looking sleek, shiny hair worn in buns, low-ponytails and with middle or deep side partings. This coiffure is always stylish because its cool to wear for work, in the city and it's also very easy to create as a beachwear with wet hair. Ice blond is definitely the shade of Easter 2014, however don't worry too much if you are a natural brunette or have black hair as these tones shines all the more beautifully in the end. Natural, out-of-bed hairstyles will also rock coming spring. Boheme waves will also be in and long hair will stay as trendy as ever.
Gone are the days of nail-straight hair, hair straighteners will be changed to wavers and if you really would like to stay in style then go for the using of hair oils, out of which Argan oil is the current best choice. Another no-choice is the bang, this spring will be all about long hair parted in the middle or at the side.
In order to best achieve the new trendy hairstyles for Easter, you will definitely need to give a boost if your hair feels dry, dull or damaged. Get the best hairstyling and conditioning products, also invest on some extra shine sprays and hair-masks to achieve the perfect, natural looking healthy hear by spring-time. In the photos below you will find some of cute Easter hairstyles. Enjoy!