There are many mothers are searching reviews about swim wear for their babies even baby girl or boy. And looking for best swimwear for baby girl. If you have a baby girl and you love swim, you can enjoy with your baby, so your baby needs a perfect swimsuit from 6 months. But many mums take their babies for the beach from 3 months, so they need also baby swimwear from 3 months for newborn. Here I selected a collection of baby girl swimwear in sizes to fit your baby girl especially in her first year to enjoy by your summer holiday with your family. You can find a new collection of beautiful swimming costumes for newborn baby girl, cute two piece baby swimsuits bikini or one piece baby girl swimsuits.
Many babies hate the bath and afraid from water, so we need to choose a perfect swimsuit for our babies in bright and attractive colors to love it, and hold your baby in your hands and move her through the water bath or beach and really she will like it.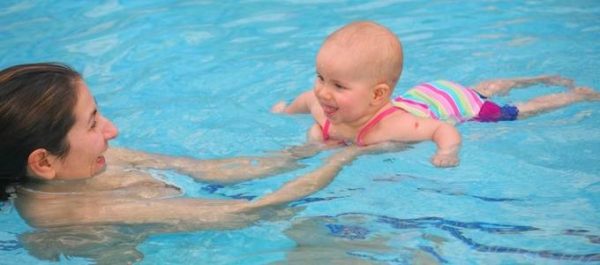 Are you looking for a cute swimwear for a baby girl? One piece or two piece?
Baby girl swimsuits 2013 such as our swimwear came in bright colors but for babies the colors more bright and attractive to fit their childhood. Try to choose for your baby a safety swimwear and high quality materials and soft for sensitive infant skin, and fit her size perfectly.
One piece baby girl swimsuits collection 2013, if you prefer one piece swimsuit for baby and it is more safety for babies, you will find here a new collection for 2013 one piece swimsuits fir baby girls in different colors, hot pink , yellow, red, peachy, blue, beach colors, striped, one shoulder, printed with hello kitty, princesses , Cinderella, Disney Minnie mouse, and floral swimsuits.
There are many baby clothing brands presented a cute one piece swimwear for baby girls such as, Mothercare, Splash, Gap, Hello kitty. All these you will find in the gallery photo.
There are a new baby swim suit from Splash Warm in one, it's full cover baby wet suit  ant the material is very soft, sun protection SPF 50. It's keep babies warm in the water. Splash Warm in one pink swimsuit having long arms and legs, is super soft and easy to put on due to the deep back opening. Especially for babies who need the extra warmth in water.
Mothercare presented fun and bright coloured swimsuits are great for your baby girl, mothercare strawberry swimsuit, it's come in blue spots with a funny strawberry and cute skirt.
Mothercare dragonfly applique cute swimsuit in yellow stripes color, stretchy fabric.
Mothercare cute swimsuit with flower design also stretchy fabric.
Gap floral peplum one piece swimsuit , Gap striped ruffle one piece in pink color.
Hello kitty baby girls infant one piece halter set.
There are also cute baby girls two piece swimsuits collection in different styles, delightful colors, soft materials, and with cover up to keep your baby warm in  the beach, you can choose what's suit your baby from these swimwear collection.
Carter's baby girls two piece swimsuit with cover up.
Carter baby girls two piece whale rashguard swimsuit.
Baby bunz heart tankini swimsuit set two piece swimwear with cover up.
Carter's flamingo two piece swimsuit with comfy polka dot cover up.
Match your newborn baby girl swimsuits with cover ups, and don't forget a sun hat, it's necessary to protect your baby from sun rays. I hope to be helped in selecting the most appropriate swimsuit for your baby, and tell me what's you like for baby one piece swimsuit or two piece swimsuit?