You will love wearing lightweight Kiss of Cashmere by Victoria's Secret. Simple, classy and elegant all combined together to make you look sophisticated and attractive on these cold weather days. Enjoy the luxury of wrapping yourself in cashmere! You will enjoy cuddling up inside it!
If you want to you can choose from longer mid-thigh cashmere sweaters which go perfect with leggings to show off your glamorous legs. It will look great whether you choose to wear heels or snow boots. Or if you want to wear a little less cashmere with your favorite skirt or jeans you can do that too. No matter what you want to wear cashmere is the best and warmest thing you will put on this year!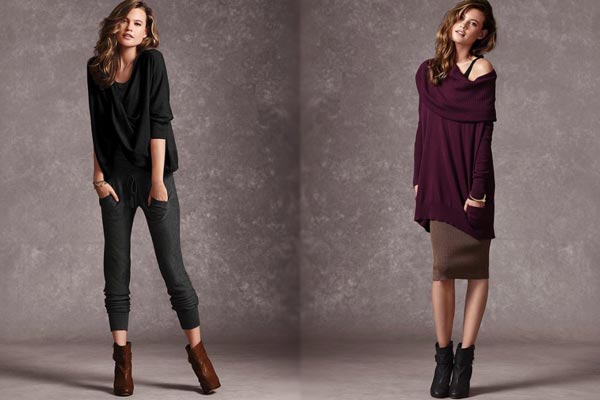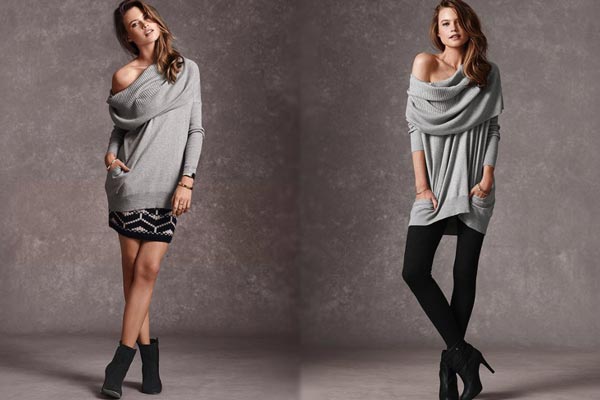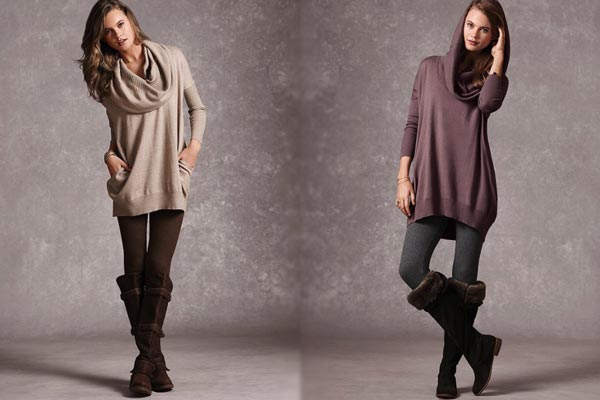 You can choose to go all out gorgeous with a sweater that hangs off the shoulder with a pair of leggings or casual with a simple V-neck or turtle neck look and sweat pants. You can choose daring with a backless cashmere sweater and your favorite mini skirt. You can show off your entire lady like curves with a fun cashmere mini dress available in black dark or light blue, gray, and teal. NO matter which one you choose to wear, you will be sure to turn heads anywhere your go.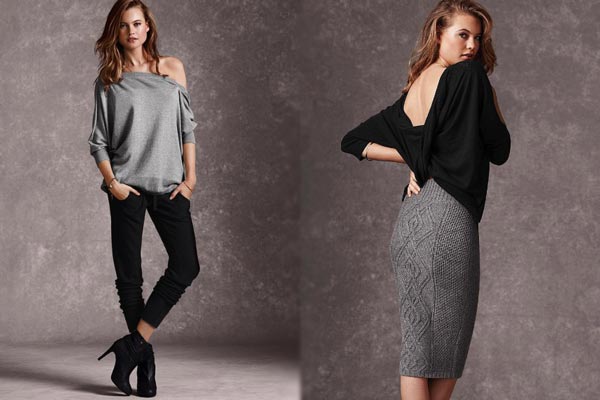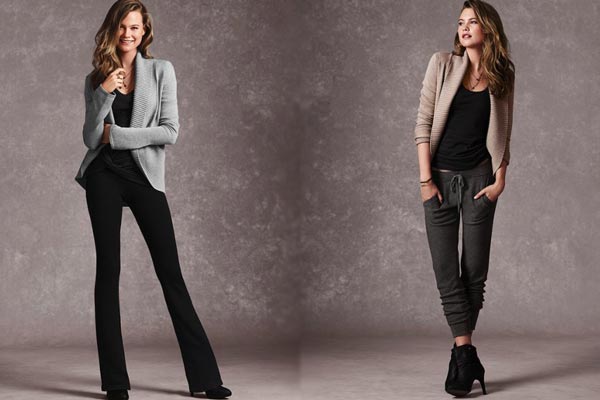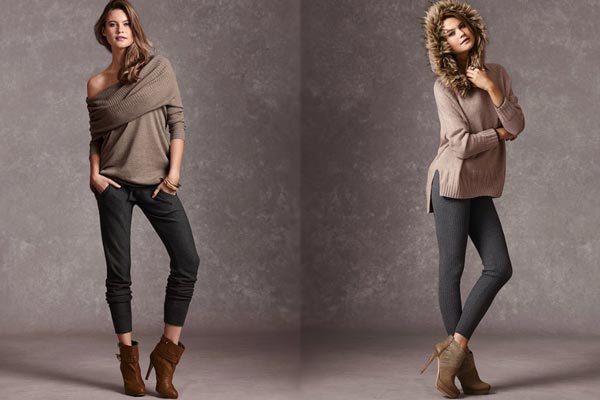 Victoria's secret has a style to fit your mood, in a color to flatter your tastes. All at a price you will surely love! The secret is you can wear stripes, drapes, or cardigan sweaters. Whatever style you want to wear! If you want hoods or no hood, with the reasonable prices, why not choose them all? If you are looking for a great gift for the woman in your life then consider letting her cuddle up in cashmere. It would make a great gift for your mom, your sister, your daughter or your girlfriend. So why not give them the Kiss of Cashmere today? They will love you for it!