Putting together a chic, comfortable, and professional office wardrobe can be a struggle. You want to look good, express your sense of style, be comfortable all day, and still strike a professional profile for those important meetings.
If you're putting together a professional wardrobe for that new job you just landed, or just because you're feeling like it's time to change things up, check out this guide to picking out a wardrobe that will perfectly match your personality.
Step 1: Tops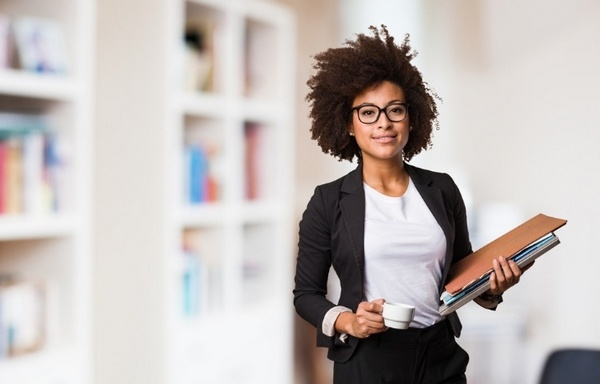 Picking tops for work can be tricky. You'll want to be sure that you don't go too fancy and look like you're on a five-star dinner date, or too casual, and look like you're headed to the movies with your friends. A solidly professional good middle ground includes sheer tops with collars, structured tops with muted patterns, and high-collared blouses that pair well with slacks and skirts. If it's colder, long sleeve button-downs are always a chic option, and turtle-necks can give off an intellectual vibe that will surely get you listened to in that next big decision meeting. You'll want a large variety of shirts to choose from, so be sure to save up for a decent number (maybe 10) of work tops, or just consistently build your collection over time!
Step 2: Bottoms
You can get away with having fewer pants than shirts for work, so don't stress as much about the price tag on these. Decent options for work pants include: slim fit black slacks, slim fit gray slacks, or slim fit khaki slacks. Those three options should get you through your week and provide ample pairing opportunities with your blouses. If you have three pairs of pants and ten tops, that's already 30 outfits! Over a month's worth of workdays without any repeats. If you throw in two professional skirts, that total jumps to 50! Choose muted tones for your skirts as well to make sure you can easily pair them with different tops.
Step 3: Shoes
These days, there are seemingly hundreds of shoe styles to choose from. However, some options are better for work. You want them to be chic but also comfortable, so your pair of 6-inch heels are probably best left for date night. Instead, go for totally chic flat pointed toe shoes that are comfy for all-day wear but are still presentable. If you want a little extra height, short-heeled sandals make for a cute and professional office-ready look. A pair of clean white sneakers can even be a great choice for the more progressive office! With the addition of these three pairs of shoes, your distinct outfit total is now at 150! Wow. You've got almost half a year's worth of completely new outfits.
Step 4: Dresses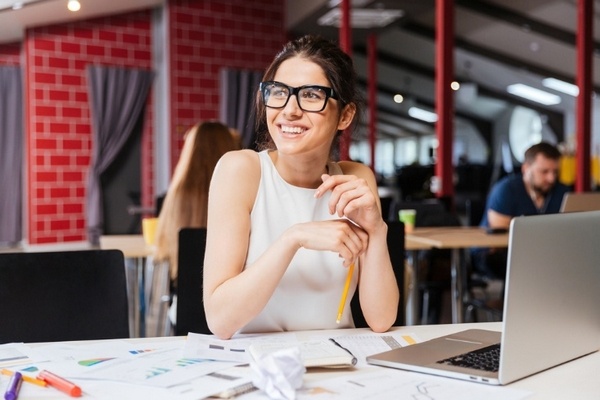 Of course, you don't always have to wear a shirt and pants. There are plenty of great dress options out there! For a professional environment, stick to darker colors, higher necklines, and options closer to the top of your knee. Assuming you purchase two dresses, with the two pairs of shoes you'd wear with a dress (discounting the sneakers), that's 4 additional outfits: you're now at 154!
Step 5: Accessories!
Of course, no outfit is complete without a few accessories. Consider gold or silver but understated necklaces for a classy, confident, but professional look. Another great addition to your professional chic wardrobe is the smart watch. Smart watches come in a variety of shapes, sizes, and styles, even including styles that incorporate an analog watch face for those lovers of the classics. A smart watch can up your productivity as well as give off an air of tech-savviness, sophistication, and seriousness about work. To increase that image even further, give your eyes a rest from those dry contact lenses and pick up a pair of awesome glasses. Glasses give a sophisticated and intellectual touch to any professional outfit!
It's a bit more up to opinion whether adding accessories to an outfit makes it distinct. Regardless, you've now got enough outfits for a huge number of occasions! With so many great options to choose from, you'll have no problem at all expressing your awesome style in the workplace while still impressing those important clients.