One of the greatest challenges to women all over is dealing with the ugly issue of body hair. And one of the greatest innovations developed in recent years to help us deal with this problem is home laser hair removal.
This breakthrough in hair removal products allows you to get rid of hair at the roots rather than just cutting it away so it can grow again. There are a lot of products of laser hair removal in the market like Tira or No No but before going to use it just take a look at the tips below that are a few things to consider when using at home laser hair removal products.
Laser hair removal do you tip?
The first thing many experts recommend for someone using at home permanent laser hair removal products is that they look at their skin color. Laser hair removal is better for women with lighter colored skin. The problem is that sometimes the process can remove tiny layers of skin, which will show up more prominently in women with darker skin as the pigment will be burned away. The best at home laser hair removal products have sensors to tell you if your skin is too dark.
Another thing to consider when considering laser hair removal for women is the safety factor. When this technique was first released in the mid 1990s, laser hair removal would only be performed by a specialist under controlled conditions. Now that the product is available off the shelf, you still have to be sure you apply great care in using lasers on your body. These products, such as No No hair removal or the Tria at home laser hair removal system are designed with the utmost in safety in mind, but the user must still exercise caution.
Does Laser Hair Removal Work?
Laser hair removal can be a very effective means of permanently, or near permanently, removing hair from a part of your body. But be sure that you try the product on a small portion of your body that is not easily visible, such as the bikini area. That way if there are any adverse effects over the next few days, no one will know but you, and you will know what to expect before committing treatment to a more visible portion of your body.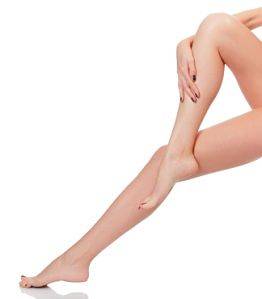 As always, it is best to consult with a physician before beginning a treatment such as this. But if you want a highly effective means of removing body hair, laser hair removal is certainly a great way to go.