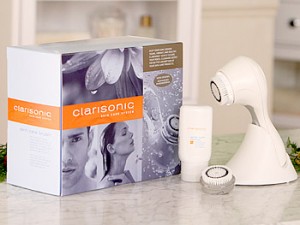 From the lead inventor of Sonicare, the Clarisonic Skin Cleansing System uses patented sonic technology to remove more dirt, sebum and makeup than manual cleansing. By removing more impurities each day, skin is softer, smoother and more receptive to products and treatments. Beautiful skin begins with cleaner skin. And cleaner skin begins with Clarisonic.  But don't just take our word, ask a colleague. Sonic cleansing is the essential first step in a healthy skin care ritual.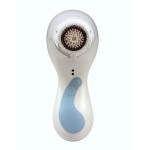 Gently gliding across skin while cleansing thoroughly, the sonic micro-massage
loosens and removes dirt, oil and makeup from pores. One minute a day for the best skin of your life.With Clarisonic, Clarisonic aim to revolutionize skin care in the same way sonic technology forever changed how millions care for their teeth and gums. Pacific Bioscience Laboratories was established by scientists, engineers, and the primary inventor of the Sonicare toothbrush, one of the best-selling sonic-based consumer products of all time. Clarisonic is the sonicrevolution that delivers clear, soft, smooth and younger-looking skin. The way you cleanse and care for your skin will never be the same.