Clarins Passion Holiday Make-up Collection 2011.  Glints of gold and shimmering accents bring a passionate glow to face and eyes. Lips are irresistibly kissable in glossy, pearlized hues. Lashes are fashion's biggest flirts–dark and defined to perfection. Plus a limited-edition Make-Up Palette with everything going for it: four Eye Shadows, Blush, Lip Gloss, Mascara and tools.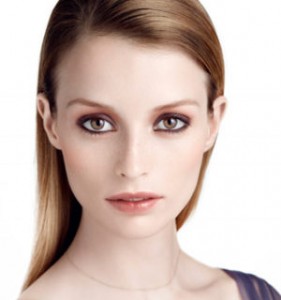 Passion Face Palette, A very unique powder A lightweight, soft, magical compact powder. Touches of ultra-fine pearl subtly illuminate the face and décolleté throughout the holidays. Adaptable color for all skin tones. For a perfectly smooth, even and luminous complexion
Instant Definition Mascara 01 Intense black
A dual-purpose, ultra-volume, intense colour mascara with a rich formula that enhances the beauty of all types of lashes.
Eye Quartet Mineral Palette 05 violet. For All Skin Types. Highly concentrated in mineral pigments, these eye shadows light up all eyes. Their wet and dry texture is extremely soft on application. Easy to blend and shade, their colors are both subtle and even. Harmonies of satin and iridescent shades offer a variety of effects. For a superb, long-lasting make-up result.
Passion Make-Up Palette. A beautiful and giftable, limited edition make-up palette featuring 4 eye shadows, a blush, a lip gloss, mascara and application tools.
Rouge Prodige True Colour & Shine Lipstick. True hold Color & Shine. An unrivalled formula that delivers long-lasting lip color, shine and hold that lasts for hours. High Fidelity Pearl technology ensures that color and shine stay true for hours while this creamy, rich texture provides nourishing skin care benefits to lips. A wide range of colors to choose from to create your own glamorous look.