Clarins's upcoming Color Breeze Collection for Spring 2012. The new seasonal spring collection launches in February next year and brings a selection of beautiful natural colors. Special preview of Clarins Spring 2012 make-up collection, Face and Blush palette, enriched with natural extracts of raspberry and red currant seed oil, added to make your skin feel super-soft. There are also two Limited Edition Vitamin Coral and Pink Tonic Instant Light Blushes, and eight new Gloss Prodige Intense Colour & Shine Glosses. Instant Light Blushes are actually liquid blushes equipped with a nice foam tipped applicator. They promise sheer natural color and long-lasting finish.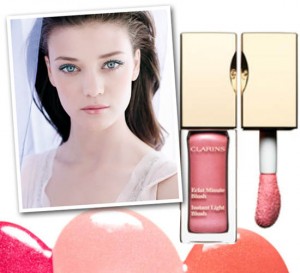 Colour Breeze. Passion Collector Face Palette from the Christmas collection, it was, perhaps, inevitable that we would be totally besotted with this flower-windmill hybrid embossed powder featuring juicy shades of hot pink, bronze and peach. This swatches pretty sheer and will be a gorgeous illuminating/highlight powder and, for our mega-pale sisters, even a blush.,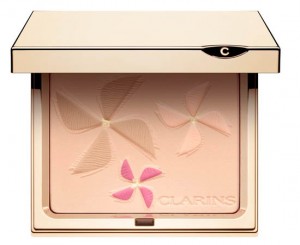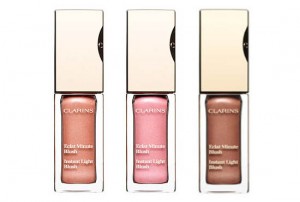 Also limited to this collection is one of the new
Eye Quartet Mineral Palettes
,The shade is N°08, Blue Sky, and these can be worn wet or dry. The Blue Sky Eye Quartet Mineral Palette is a gorgeous mix of blue and sea green toned eye shadows which can be used dry or wet or indeed as a bright eye liner.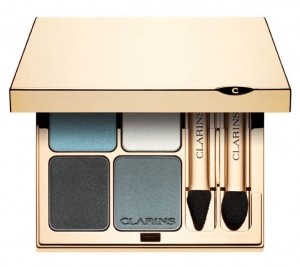 This time its the turn of gloss and Gloss Prodige is new to the lineup. It looks gorgeous if packaging and visuals are anything to go by: eight new shades have fancy gubbins like peptides and hylauronic acid, radiance-boosting pearls and highly concentrated pigments. SPRING 2012 – Color Collection A non sticky gloss that delivers mirror like shine, intense color and long lasting hold. Lips are smooth and fuller looking. Available 2012.