Christmas is the ultimate celebration of love, happiness, family and of course the gifts exchanged especially when there are children in the family.
This wonderful celebration naturally needs a fantastic presentation with its key elements: the Christmas Tree and the Christmas lights with the further decorations. As these are not easy to get all in one, many families start to prepare for these fantastic feast even months beforehand.
In our article we would like to provide a short presentation alongside some tips on how to make your Christmas beautifully yet as hassle free as possible. Let's get started.
Christmas Tree
according to the tradition, a Christmas tree must be a pine tree. This attractive tree is the embodiment of wintertime with its spiky leaves and its wonderful smell.
Live, potted or fake:
These days there are several ways open for us to purchase a Christmas Tree according to our taste and purse. Lately, a growing number of people vouch for the fake Christmas Tree for it being affordable and most importantly reusable.
Today's fake Christmas trees can easily be mistaken with the real thing. They look great, they are easy to assemble and they come in a growing variety.
Potted pine trees are an excellent choice for everyone who would be happy to see their pine tree alive even after the celebrations.
We can suggest these sorts of Christmas Trees for everyone, preferably with a garden where they can plant their tree later on.
Naturally, the classic choice is still the live yet cut Christmas Tree as these are sold in the biggest variety, have the smell the beauty and also represent the old tradition.
Christmas Tree – Tips and advices :
Always measure the available space in your living room and be careful when buying your tree with a special attention to its height, and the possibility for it to be taken inside your home.
Never buy a cut pine tree too early as its leaves may as well start falling way too early.
Choose the type of cut pine tree carefully. There are types which can go on for even a month if kept well.
Christmas Lights
Choosing the most suitable lights for your home for Christmas time will really transform your home into a real haven of celebration. Check out the local hypermarkets well in time to be able to purchase the most beautiful options. There are specific Christmas lights for outdoors too. You can buy classic yellow –white, LED blue light or colored lights too. If they come in good quality you can use your Christmas lights for many years to come.
Christmas lights – Tips and advices:
Be extra careful with the checking of the exact size of lights as they generally tend to be much smaller than they look on their presentation photo.
Most outdoor lights must still be plugged inside, so take a great care in choosing the right size and type of lights which can still be plugged to a save place.
Always check warranty before buying
Always check your lights well before Christmas Eve so that you can have time to also replace them for free in need.
Don't waste time and start your preparations for a beautiful Christmas celebration right on time. With the proper choice of Christmas Tree and lights your home will transform to a lovely, magical place for celebration.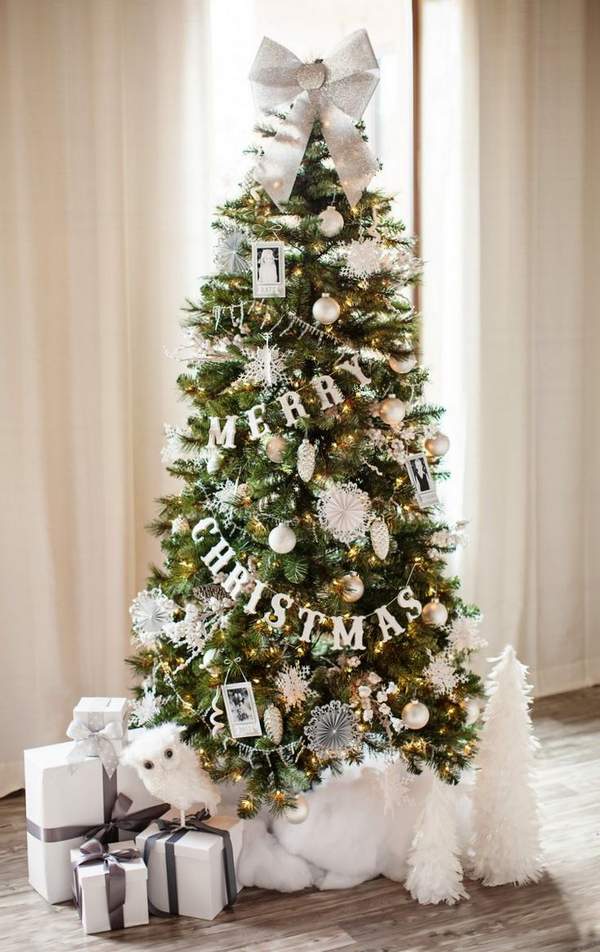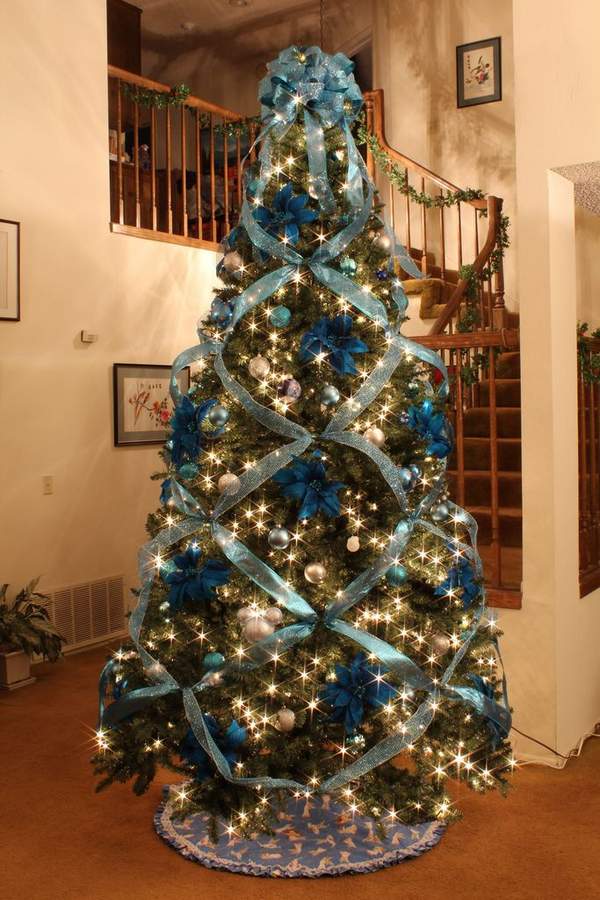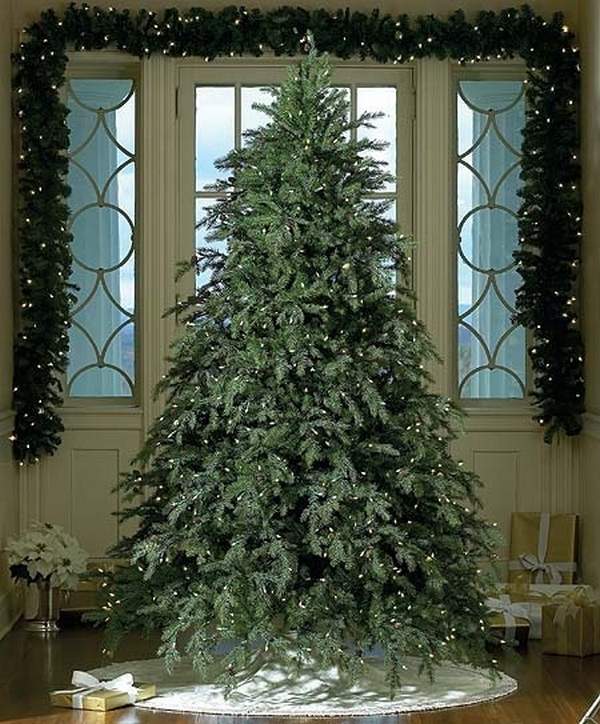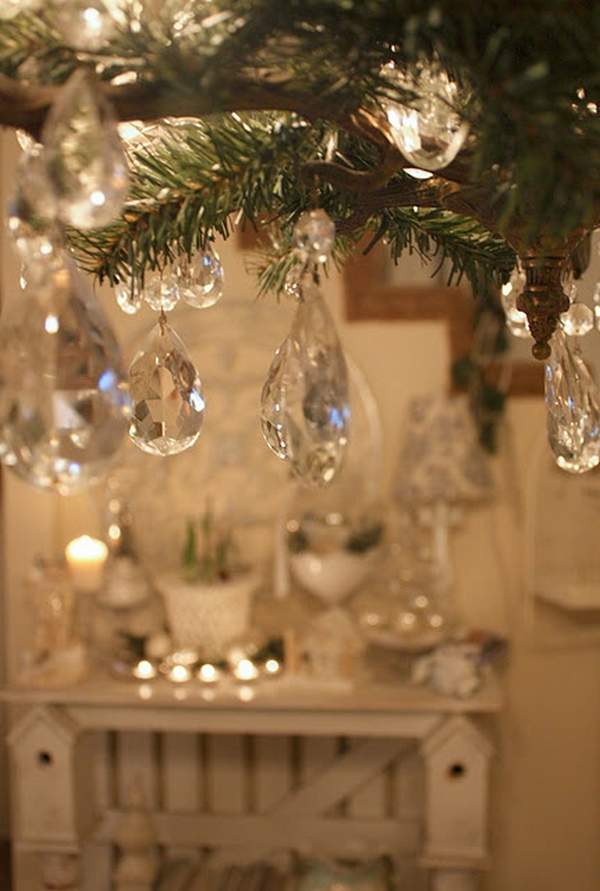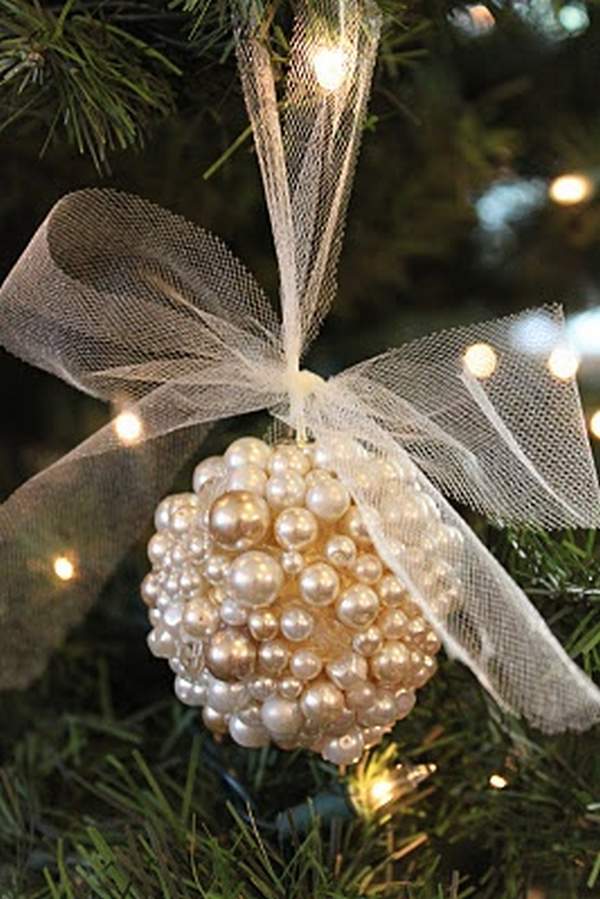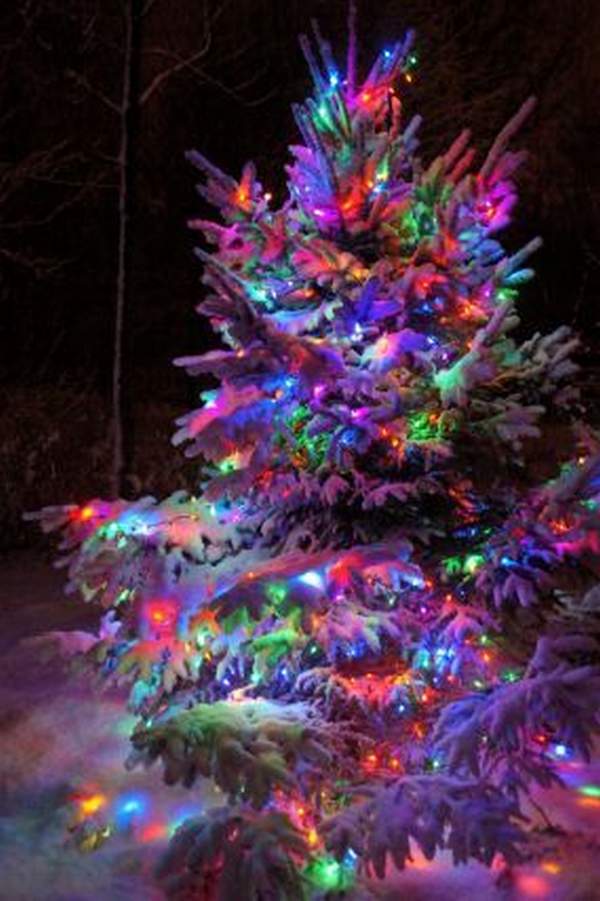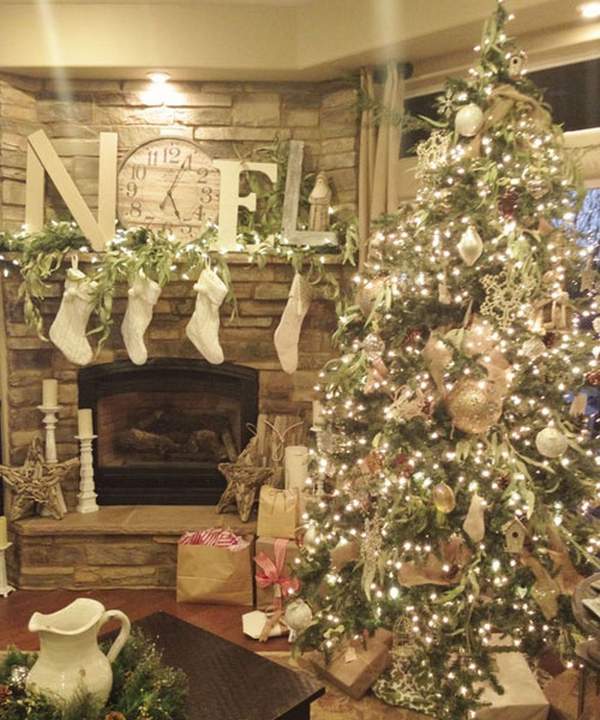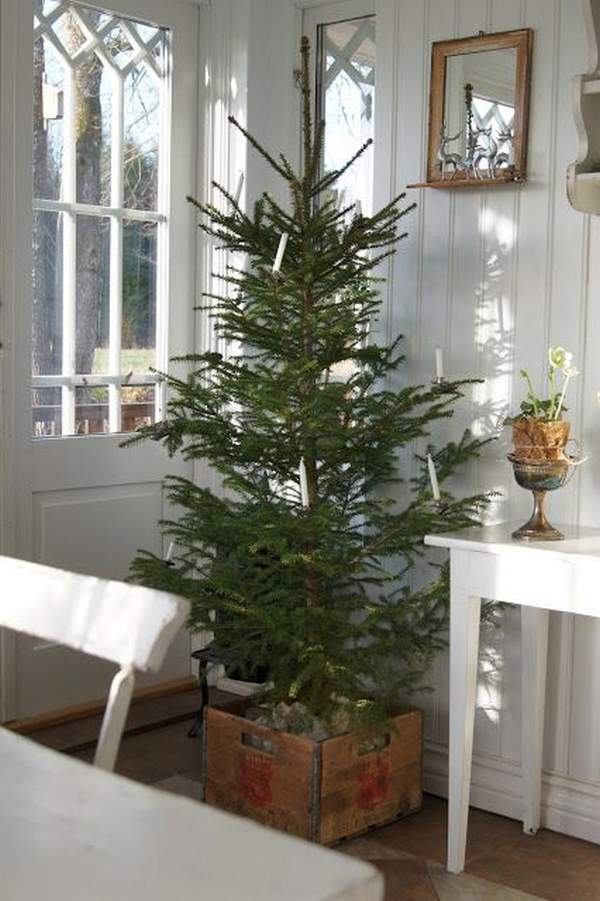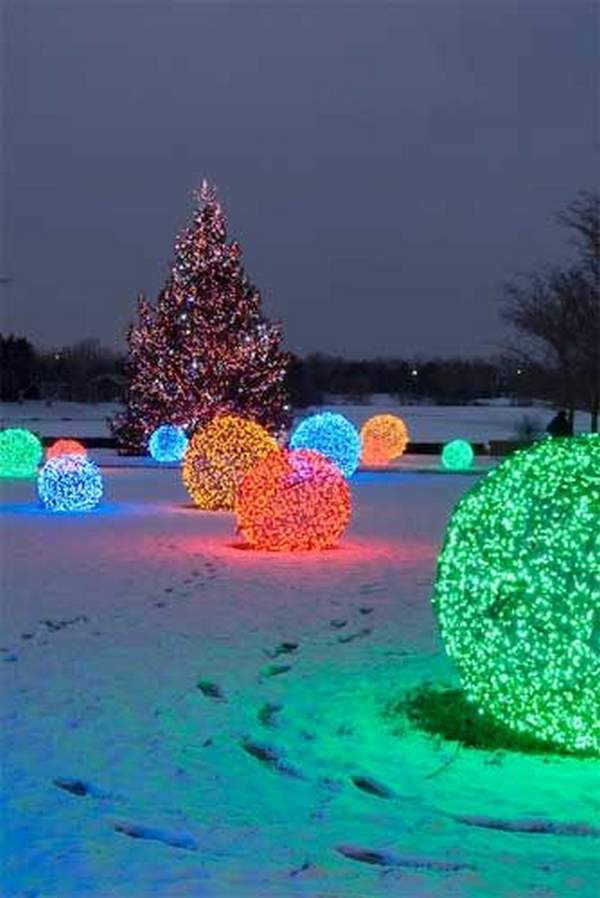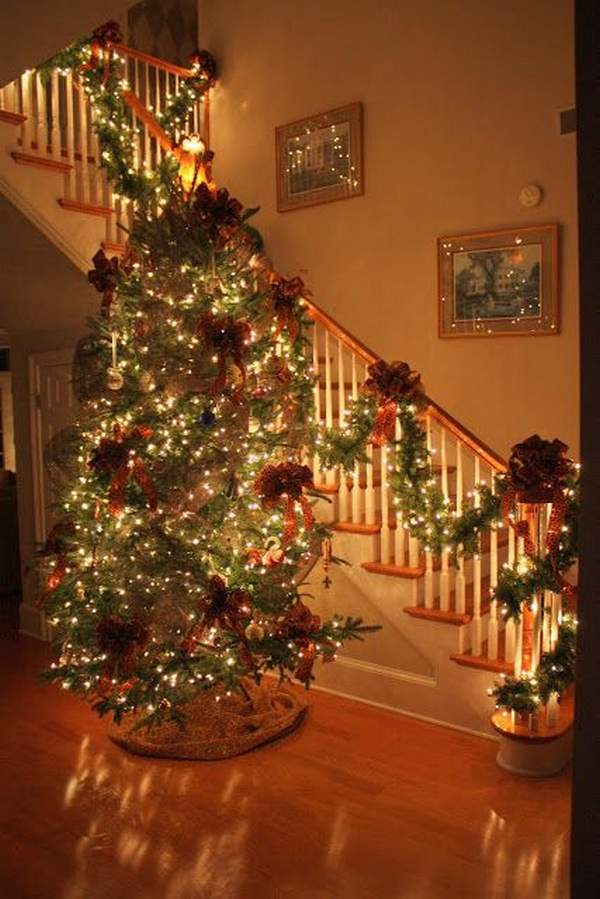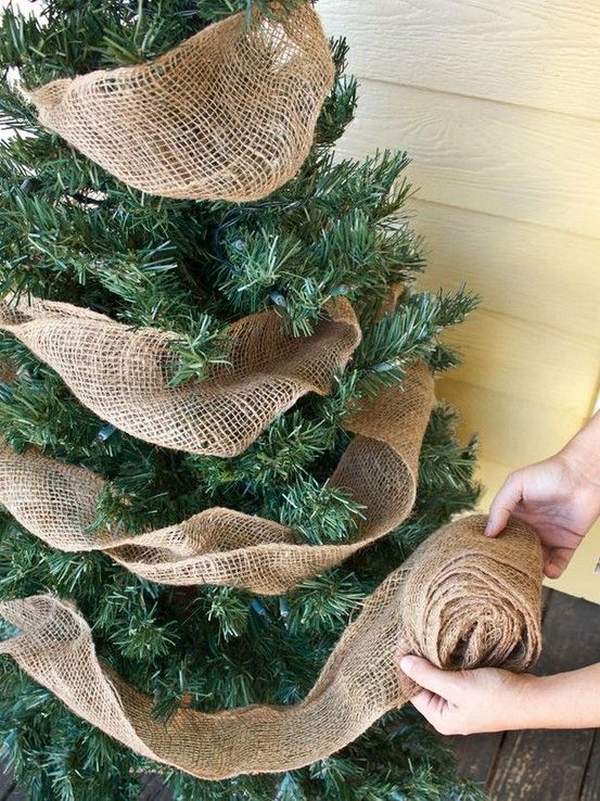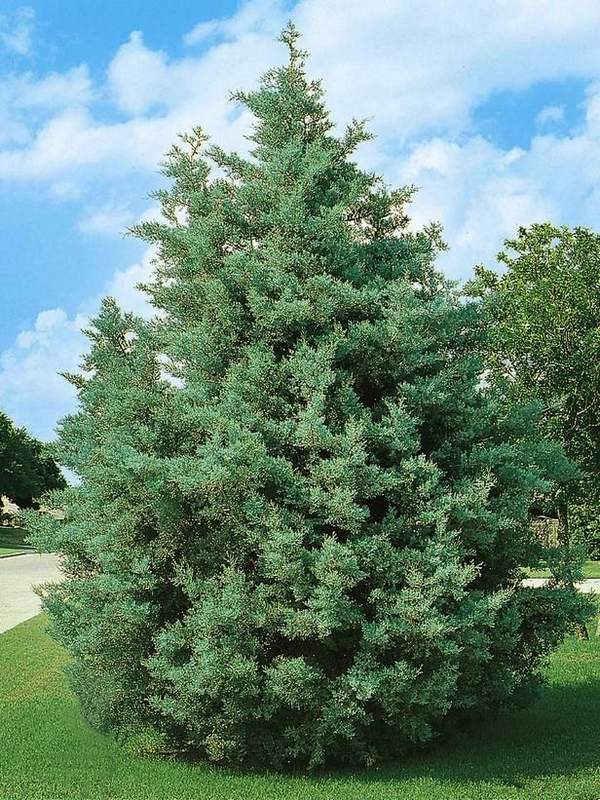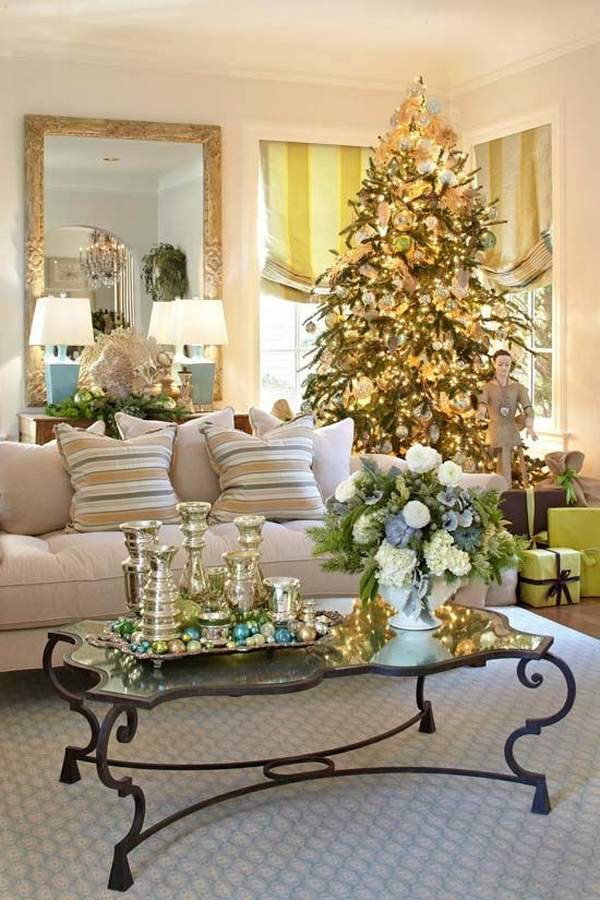 Tips For Choosing The Right Christmas Tree
The search for the right Christmas tree starts here! Whether you're going real or artificial, learn how to shop and care for your evergreen.
Do You Want A Fresh Christmas Tree?
PROS The natural 'cent will fill your home, and you are supporting farmer . You can feel good about getting a real tree, says Mike Bondi, a forestry and Christmas tree extension agent and forestry professor at Oregon State University in Oregon City.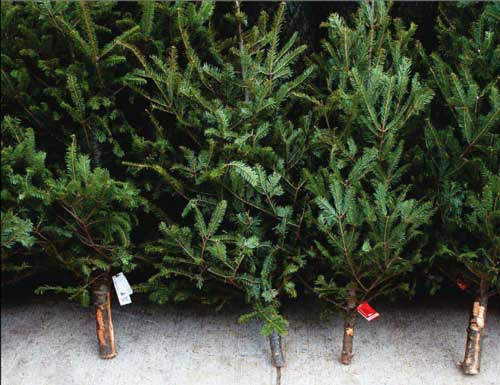 Grown primarily on family farms that employ local workers, the trees are a renewable crop-more are planted than harvested, Plus, they can be chipped or mulched and composted. (To find a recycling program, visit earth911.com and type in "Christmas tree" and your zip code.) You can also donate them to a group that uses trees to shore up beach dunes ;go to christmastree.org/recycle2.cfm for info.
Cons You can only keep a cut tree inside for about 3 to 6 weeks, and you must be diligent about watering it. If it gets dry and is exposed to frayed lights, it could be a fire hazard. (To prevent this, inspect lights annually.) And because tree drop needles, you'll have to vacuum a lot or periodically.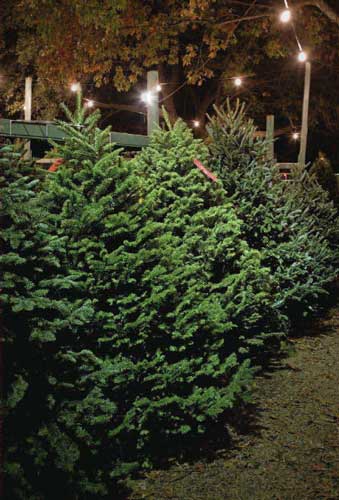 COST Uncultured trees cost about $5 to $10 each; shaped plantation grown tree 5 to 7 feet tall run about $20 to $40. Taller trees and those of the highest quality can cost $50 to $100 or more.
TIE Ask the farm staff to shake the tree free of loose needles and wrap it in netting. If the farm doesn't have netting, tie a sturdy rope the trunk and wrap it around the tree (branches pointed up) to the tip to make it easier to handle.
HOIST IT After spreading a blanket on your car roof to Protect the paint, Lift the tree onto the roof with its base at the front of the car to minimize wind damage. Pull the blanket around the tree.
SECURE IT If your car has a roof rack, wrap twine around it and the blanketed tree. If not, use Perry's method: Open the car doors and pass twine from the driver's side front seat diagonally over the tree and through the passenger's-side back door, Then, pass it to the driver's-side back door, up diagonally over the tree and through the passenger's side front door (you'll be forming an X over the tree). Tie the ends.
What to Do When You Get Christmas Tree Home?
CUT IT Remove 1/2 to 3/4 inch from the bottom of the tree before putting it in the stand. This is to expose fresh, open cells for water absorption, Bondi say . (You can skip this step if your tree was first cut within the past 2 hours. ) Tip: If the tree seems to stop drawing water during the holidays, help it drink more easily by making a few slits in the bark below the water Line with a keyhole saw or a serrated knife, Perry suggests,
WATER IT Secure the tree in a stand with a l-gallon reservoir and fill it to the top with water, During the first week, the tree can absorb 1/2 gallon or more of water each day, refill often, And you can skip additives like sugar, beer or bleach. Despite what you may have heard, non works better than fresh water, Bondi says.
What to Do at the Christmas Tree Farm?
MEASURE IT Choose a tree that is 6 inches to 1 foot shorter than your ceiling, leaving room for a topper and a tree stand, says John Perry, who has been growing Christmas trees for 42 year at Yuletide Christmas trees Farm in New Egypt, New Jersey. "Remember," he says , "the farm has a limitless ceiling and trees look shorter in the field than they do in a house ." Also measure the tree diameter to make sure it will in your space.
How to Find One?
Visit chrismastree.org and type in your zip code to find a retail lot or farm near you. Or have one shipped to you by GreenValleyChristmastrees.com, which harvests your tree the same day it ships it out in a moisture-resistant package. Expect to pay about $150 for a 7-foot tree; shipping is included. Chances are, you'll be able to choose from these five tree varieties.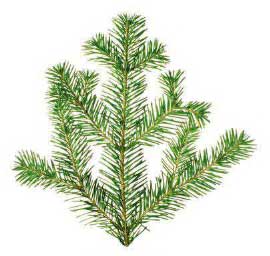 NOBLE FIR
Popular in the West, this pricey bluish-green fir has upwardly curving needles that stay on longer than those of any other variety of Christmas tree, Bondi says. If it's well watered, it can last up to 6 weeks or more.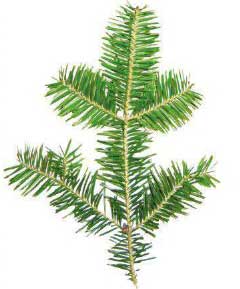 BALSAM FIR
Similar to the Fraser. this tree native to the northeastern U.S. has short, flat. long-lasting, aromatic needles, but its branches aren't terribly sturdy.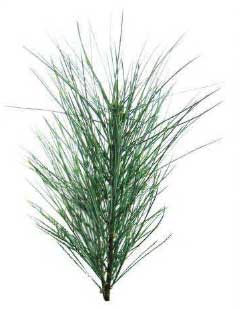 SCOTCH PINE
Grown in the Midwest and East. this tower-priced plant has bunches of needles protruding from stiff branches. It dries out quickly and will only last about 3 weeks.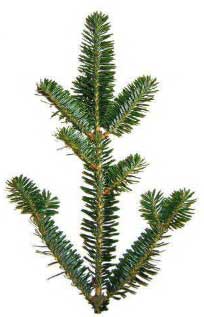 FRASER FIR
Considered the king of Christmas trees in the eastern U.S.-with a royally high price tag to match-this dark green sharp-scented fir has branches with short needles that don't tend to drop often, Bondi says.
When the needles are fresh, they are firm yet soft to the touch-not prickly Of sharp-and the branches are strong enough to hold heavy ornaments." says Karen Wade, harvest manager at Green Valley Christmas Trees. which delivers cut trees to doorsteps across the continental U.S.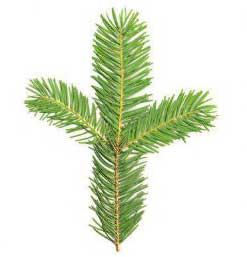 DOUGLAS FIR
This medium-priced sweetly scented evergreen-the most common on Christmas tree lots-is grown in the East. Midwest and West, where it's been dubbed "the friendly fir" because of its soft long needles.
You Want a Living Tree
PRO Wrapped in soil and burlap, a tree that has its roots intact can be planted outside after Christmas.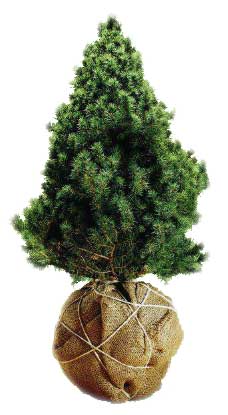 CONS You can only keep a living tree indoors for 1 to 2 weeks, Bondi says. Why? Inside, heated air tricks it into thinking it's spring, so it sprouts shoots and has a lower chance of surviving when moved outside. Plus, if you live in a cold climate. the hole you'll plant it in has to be dug before the ground freezes.
Where to find one?
Your local garden center is likely your best bet. Or consider renting one. The Living Christmas Company (livingchristmas.com), for example, delivers potted trees to Californians. then picks them up and repots them so they can be used again next year.
Missing the fresh evergreen scent? Try the MicroGiardini Christmas Tree; it's filled with Norway spruce seeds that sprout 2 to 3 weeks after opening.
How to choose the best tree?
CHECK IT FOR FRESHNESS
"Grab a branch," says Hick Dungey, public relations manager of the National Christmas Tree Association. "If it bends, it's fresh. If it snaps, move on because it's brittle and dried out."
You Want a Fake Tree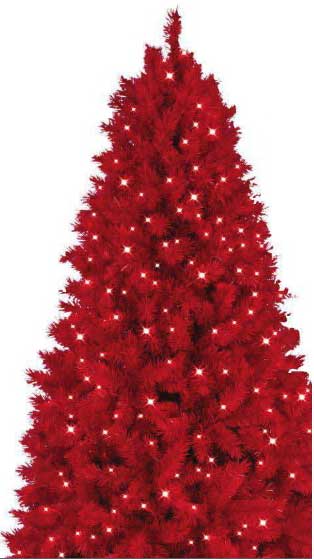 PROS No watering or vacuuming needles; some even include lights. You can set up a tree earlier and take it down later. And if you use it for five to 10 years, your investment pays off.
CONS It has to be disassembled and stored in a cool, dry area. And it can never be recycled, so it'll end up in a Landfill.
How to pick one
Look closely at the branches, which are made of either PVC or more expensive PE plastic, Good-Quality PVC, will have needles that blend in with the trunk or branches, often having a touch of brown coloring. (If buying online, zoom in on the picture.) The more branch tips or "needles" the tree has, the more real it will look. Sandra Schafsnitz, the artificial-tree buyer at Bronner's Christmas Wonderland in Frankenmuth, Michigan, suggests looking for, say, a 7- foot tree with 1,200 branch tips. And opt for a metal stand, which is sturdier than plastic.
Where to find one
Try Treetopia.com for affordable funky trees, like pink or blue. BalsamHill.com has a tree that lets you change light colors and a flatback tree for small spaces.
Christmas Tree Stands
When you buy your Christmas tree, have the vendor make a fresh cut an inch from the bottom; this will help the tree drink. If you buy your Christmas tree early and keep it outside, store it away from wind and sun, and keep the bottom in a bucket of water, Christmas tree watering system to care your tree.
Make sure your Christmas tree stand holds plenty of water, and don't let it run out. A Christmas tree stand is an object designed to support a cut, natural or an artificial Christmas tree.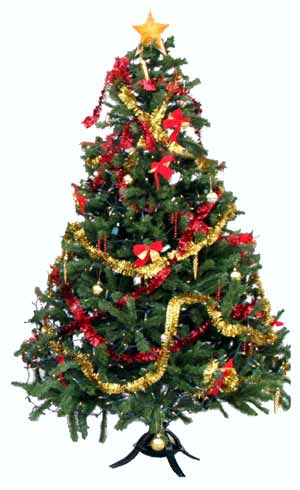 If your tree seems wobbly, center it in the stand more securely and redo the bolts or screws. If your tree stand is cheap, buy a larger, stronger stand. If you buy an artificial tree, make sure it is fire-retardant. Keep your Christmas trees at least three feet from furnaces, radiators and fireplaces. Be sure to do the work inside the living room; the stand doesn't fit through the door. Christmas tree stand, rotating Christmas tree stands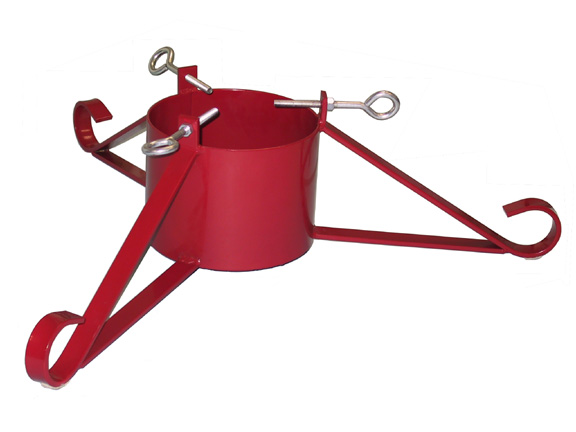 Swarovski Studded Christmas Tree Stand, Christmas decor: It's a stand which is lined and set with a bazillion Swarovski crystal. It is slightly interesting considering that most stand are rarely seen once you lay gifts underneath a tree. Then again, the stand itself may limit your gift giving. Christmas tree stands pictures.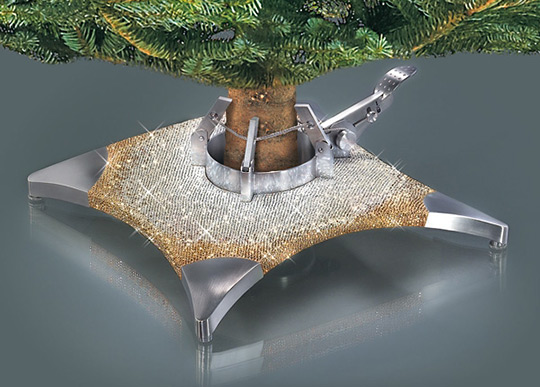 Christmas Trees Decoration Ideas
Decorate your Christmas tree with beautiful Putting Lights and Decorations on the Tree. When decorating your Christmas tree, put lights on first, then garlands, then the ornaments, garlands, and festive holiday lights.
Don't hang all your ornament on the tips of the branches. Place ornaments and other decorations 'inside' your Christmas tree to add depth and interest.
it's the holiday season and Christmas day is approaching. We already know that there are many Christmas decorations filling the mall shelves today that come in a wide array of prices, colors, sizes, styles, and brands.
Decor shopping can be really exciting to be honest, but before going shopping you might need some Christmas decorating ideas.
The Christmas Tree is the central point of your decorations so here are some beautiful Christmas tree decorating ideas to feed your inspiration.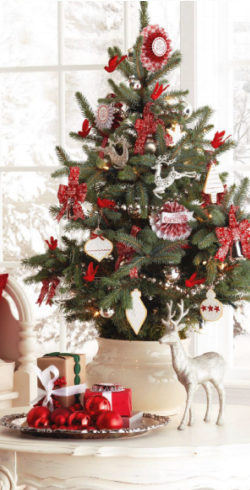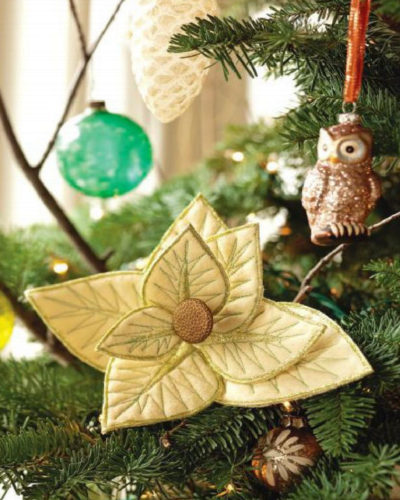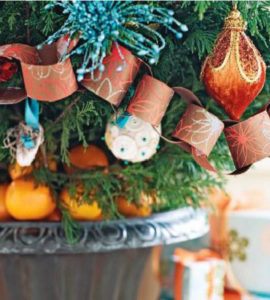 Putting on the glitz: give ornaments a sparkling new brilliance this season with help of a little glitter from Martha Stewart craft.
Heirloom designs: Acrylic dimensional paint yields extraordinary details with theses cleverly decorated clay ornaments. Pops of red add Christmas trees merriment to the long-lasting designs. Here you'll find new ornaments for your Christmas tree.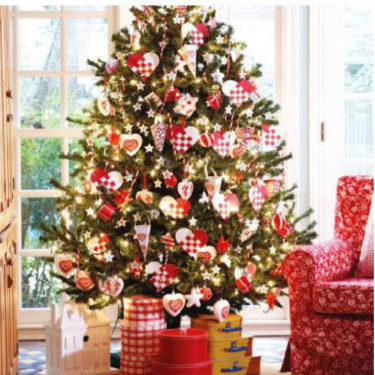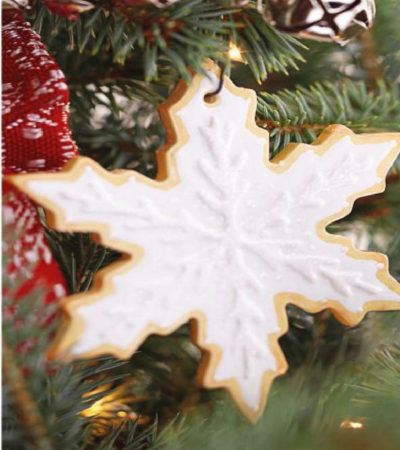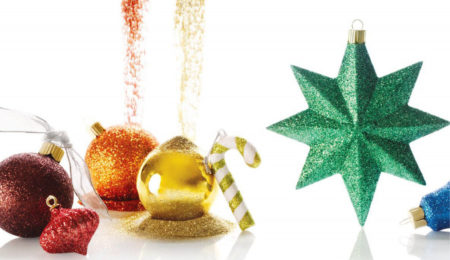 Fabric Christmas Tree Wall Stickers
The tree and lights are up. The presents are wrapped, but you still want more holiday decor. Come and see how!
If you want doing something different this new year, get your home holiday-ready with these gorgeous Christmas tree wall decal. This tree would look lovely on any wall in the home where you would like to add that extra holiday cheer.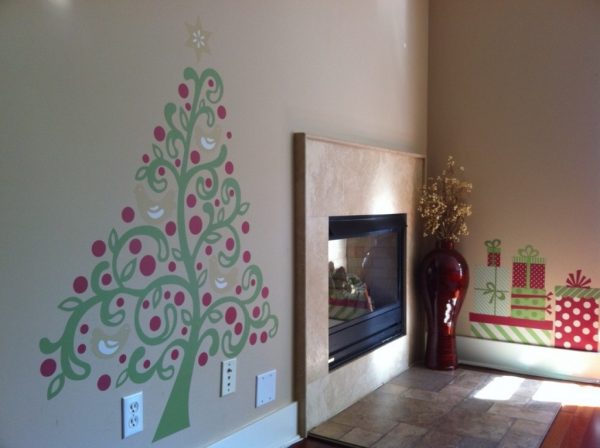 I'd like to share you gorgeous Christmas tree decals that will quickly add some holiday spirit to any room, or in kids room. They are all Peel & stick, and will instantly brighten up any space, with no paint or tools required. This kid friendly fabric wall decal is perfect for the modern nursery or toddler room decor.
Colorful Christmas Tree Wall Sticker Kit
These amazing adhesive fabric wall decal can be applied to walls, windows or any flat surface, living room decorating ideas for Christmas.
Unlike vinyl, These fabric wall decals Christmas tree are easily removable and reusable. These stickers are so easy to mount.
You simply peel and stick the decal to a wall. If you make a mistake during installation, don't worry about it. You can remove it from the wall and apply it again. These Christmas tree wall stickers are suitable also for kids room.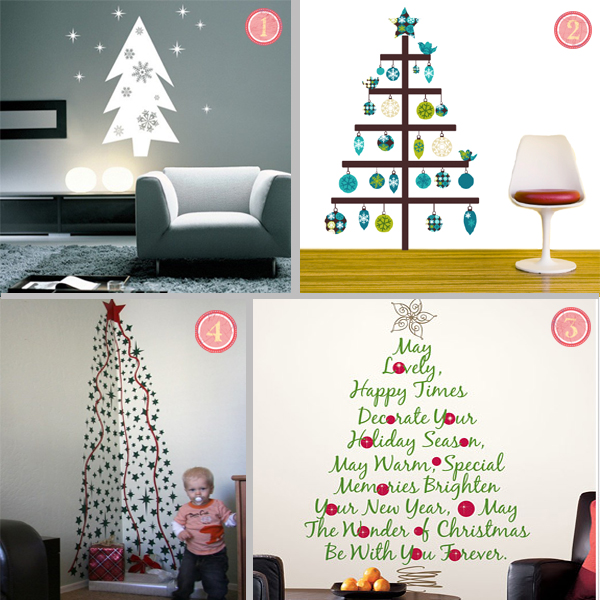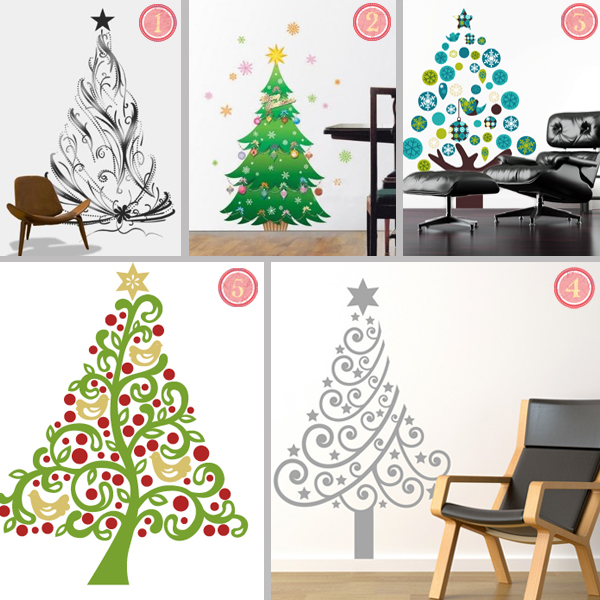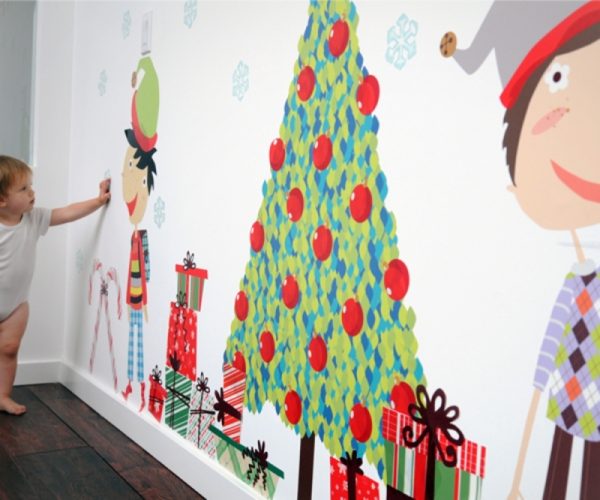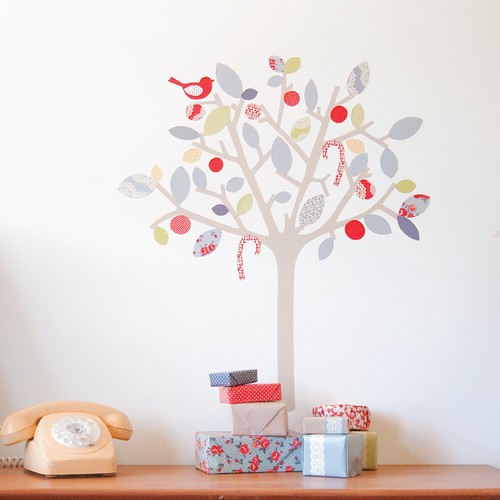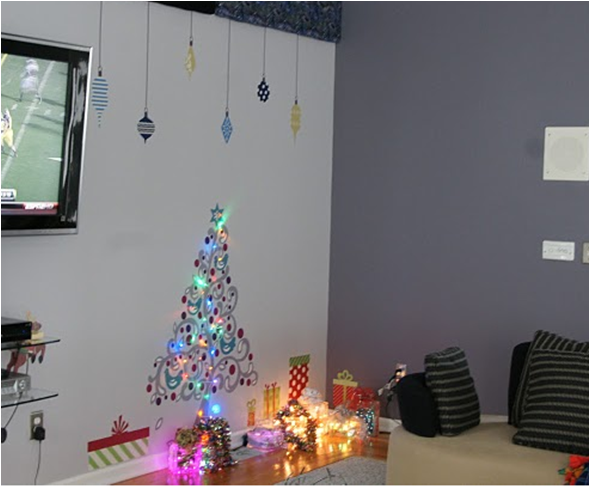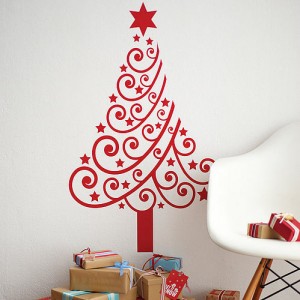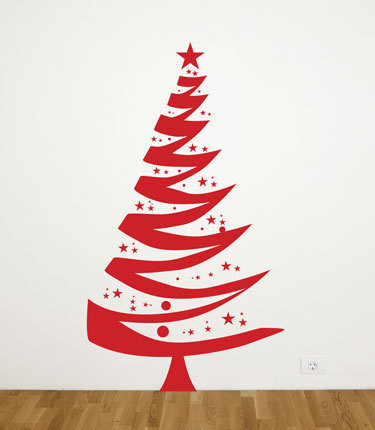 Wonderful Christmas Ideas for Family
It's beginning to look a lot like Christmas start the excitement early with these wonderful Christmas ideas for your family and your home.
DAD – Decorate His Car
Get Dad feeling festive by decorating his car. Stick tinsel along the dashboard and add sparkle to the car Interior with Ice Crystal car decorations, 0.99, Halfords It'll keep his spirits up on the way to work.
MUM – Music to Her Ears
Nothing gets us more in the mood for Christmas than putting on some Christmas songs and singing along Buy Nowl The Christmas Album (Amazon, £29.99), or make a personalized CD of her favorite tracks.
KIDS – Santa Countdown iPhone app
Santa's gone all hi-tech and launched an app, which not only includes a handy countdown to the big day, but also has games and clues as part of an exciting Christmas scavenger hunt.
3 of the best kids Christmas trees .. Get little ones extra excited by treating them to a Christmas tree of their own.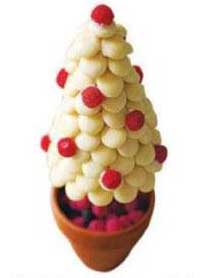 Wow! A tree made entirely of white chocolate .. Chocolate Christmas tree (30cm), Notonthehighstreet.com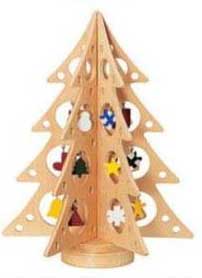 The kids will love hanging the decorations on this tree .. Wooden Christmas tree, (34cm) Muij.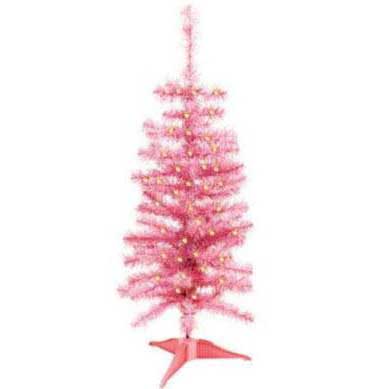 Isn't this just perfect for a girl's bedroom? Pre-lit point Christmas tree (3ft) , ASDA.
TEENAGER .. Whisk them Home
If they're away at uni, get them a 16-25 Rail card, £26 from Sainsbury's, for a third off rail travel for a year. The perfect excuse for them to bring washing home more often!
WHOLE FAMILY Enjoy a Pantomime
What would Christmas be without a trip to the panto? find our nearest one and add to the fun by dressing up as character from the show. Or, get Into the mood with a walk through woods on a frosty day.
FOR THE DOG
You can't leave him out, so why not decorate his kennel? Make sure he can't pull down any tinsel if he eat it, it will mean going to the vet!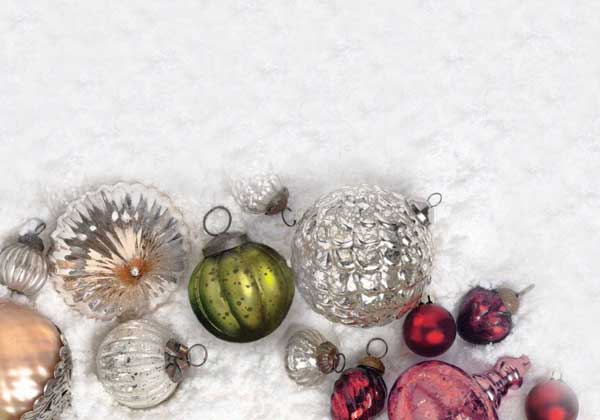 IKEA IDGRAN Christmas Stocking
Christmas is getting closer, are you Looking for Christmas stocking? here we are show you a beautiful Christmas stocking presented by the giant IKEA, a stylish Christmas Stocking with red, white and silver color.
IKEA Christmas Stocking is made ​​of Pure 100% Cotton. Product dimensions, length: 43 cm, max. load: 5 kg. Add a touch of style with Ikea Idgran Christmas stocking.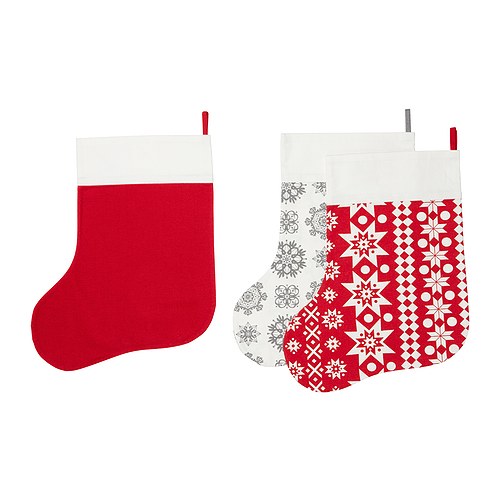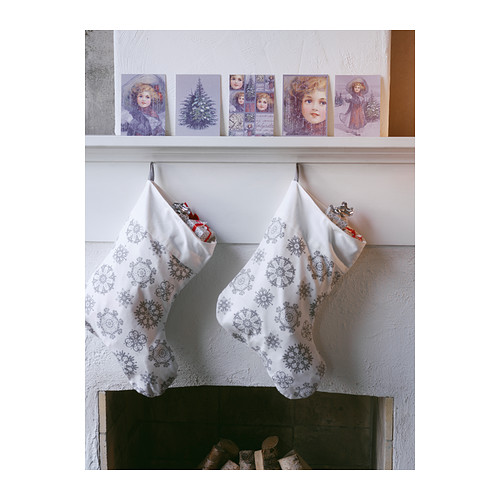 10 Beautiful Christmas Wreath Decorating Ideas
Make an entrance .. Your door wreath is the first festive touch your guests will see, so start as you mean to go on with one of these stunning Christmas Wreath designs.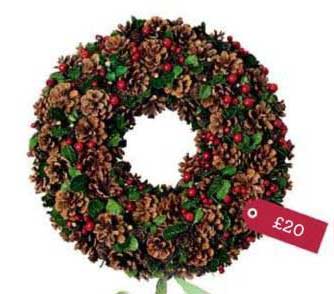 A pleasingly chunky wreath, jam-packed with pine cones, plus a pretty ribbon .. Berry and pine cone Christmas Wreath, John Lewis.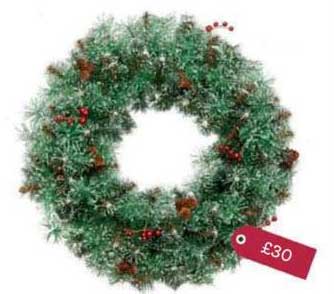 Enjoy the feel of a white Christmas with this snow-tipped faux-fir number .. Christmas Wreath, Finest range, Tesco.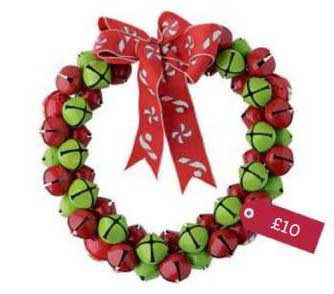 Welcome guests with the sound of jingling bells when you open the door .. Red and green bell Christmas Wreath, Tesco.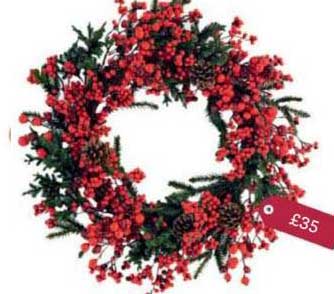 Add a flash of hot color to the dark days of winter with these bright-red berries .. Red berry Christmas Wreath. Bloom.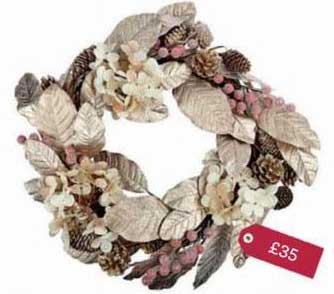 Forest-covered leaves and foliage will bring a "winter wonderland" look to your door .. Shabby Chic Christmas Wreath, House of Fraser.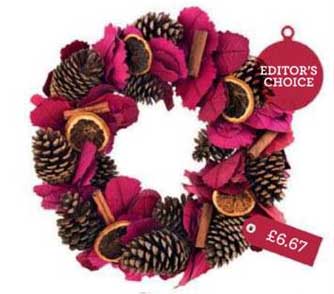 Scented with orange, mandarin and clove, this wreath is more than just beautiful .. Scented pine cone Christmas Wreath, ASDA.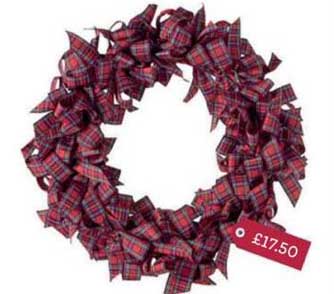 All Those who agree you don't need fir, Pine cones, holly and berries, say, "Aye!" .. Tartan ribbon Christmas Wreath, Marks & Spencer.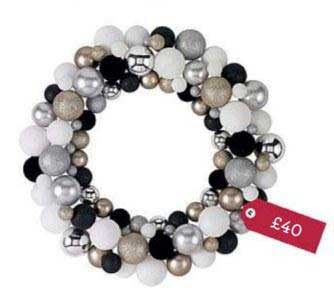 They're good enough for the tree, so why not decorate your door with baubles, too? .. Tonal bauble Christmas Wreath, Paperchase.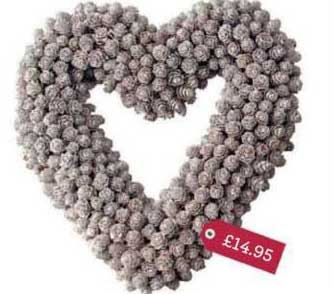 We fell head over heels for this frosted heart-shaped wreath of mini pine cones .. White pine cone heart Christmas Wreath, Home home home.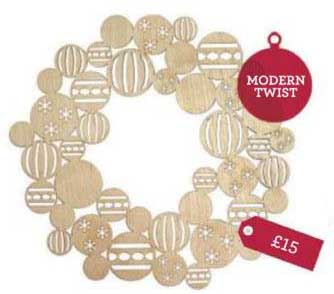 This birch plywood wreath is varnished, so you can hang it outdoor, too .. Wooden baubles Christmas Wreath, Notonthehighstreet.com.
Ideal Home Show Christmas Interiors
Ideal Interiors is here to help put the finishing touches to your home before the Christmas deadline with a wide selection of furniture, furnishings and home accessories, which can be ordered and delivered in time for Christmas allowing you to relax and enjoy the festive period.
Plus be inspired by our stunning Christmas room sets, providing you with ideas and inspiration on how to put the finishing touches to your home at Christmas. Ideal home show Christmas interiors new for 2012
The Nation's most loved home event is launching its first ever Ideal Home Show at Christmas this November at London's earls Court. For five days from the 16th-20th November, the Ideal Home Show will be bringing more home ideas, DIY advice and interior inspiration to make every aspect of your home perfect this winter.
The Ideal Home Show at Christmas is will include six dedicated sections that include; Ideal Home Improvements, Ideal Interiors, Christmas Gadgets, Christmas Food & Drink, Christmas Gifts & Decorations and Christmas Health & Beauty all with a Christmas twist in time for the festive season. For more info visit Ideal Home Show Christmas.